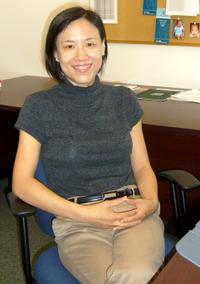 Zhou Yang, PhD, assistant professor in the Department of Health Policy and Management at Emory's Rollins School of Public Health, proposes a new approach to Medicare reform in a recent Health Affairs Blog. The plan proposes incorporating a Lifetime Value-Based Payment Plan that includes shared responsibility among beneficiaries, providers and the federal government to promote better health and technology innovation in a treatment and care delivery model.
"Current Medicare reform policy proposals mainly focus on lowering annual cost or cost increase per capita," explains Yang. "They fail, however, to recognize Medicare as a lifetime plan that covers each beneficiary from 65 to death. I'm proposing a lifetime value-based payment plan that will achieve efficient use of the government contribution to Medicare for each beneficiary as well as shared responsibility among all involved."
Traditional Medicare reform proposals focus on controlling annual Medicare costs or annual cost increases per capita, while the Lifetime Value-Based Payment Plan focuses on the unique features of Medicare such as covering each individual from age 65 to the end of life and promoting the highest value for government contributions. According to Yang, preliminary results of her plan indicate better health and longevity, lower disability rates, a savings of nearly $70 billion over 10 years, and a $164 billion federal government savings over the lifetime of upcoming beneficiaries ages 55 to 59.
"I would argue that the focal points of policy debate on Medicare reform should be two main issues," says Yang. "Patient cost-sharing mechanisms and health care reimbursement mechanisms that create incentives for patients and providers to work together to engage in appropriate preventive care and chronic disease management, but not limiting patients' access to the most advanced life-saving medical technology. Given the research and estimates, I expect that the overall savings estimate from this proposal is still conservative, and that the actual savings could be higher."
Yang's complete proposal is currently available through the Health Affairs Blog online at http://healthaffairs.org/blog/2014/03/14/a-lifetime-value-based-proposal-for-medicare-payment-reform/
---