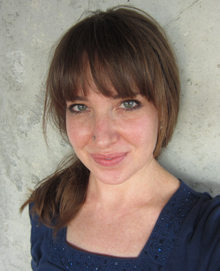 Emory pediatrics researcher Shannon Gourley, PhD, is using a new innovation award from the National Institutes of Health to decipher the brain mechanisms involved in adolescent depression, with the aim of developing new specialized treatments.
Gourley, an assistant professor of pediatrics in Emory University School of Medicine, was one of 10 promising young scientists this year awarded a Biobehavioral Research Award for Innovative New Scientists – a 'BRAINS' award. The National Institute of Mental Health funds the awards of up to $1.6 million over five years to each scientist.
Adolescent depression is a significant worldwide public health concern, notes Gourley, because the onset of depression in adolescence increases its rate of recurrence and resistance to treatment across the lifespan. Treatment options for adolescents also are increasingly limited since the FDA issued a black box warning in 2007 for common antidepressant medications for those ages 24 and younger.
Gourley's research is exploring the link between adolescent stress, brain chemicals, depression and related mood disorders. Research shows that a history of stressor exposure is the primary predictor of depression. Gourley is trying to find out if, and why, adolescents' brains are especially vulnerable to exposure to stress and adversity, such as social isolation due to bullying.
"The answers may relate to the long-term impact of stressor exposure on a brain region termed the 'prefrontal cortex,' which reaches full structural maturity only at the end of adolescence," says Gourley. "In humans, early-life maltreatment decreases the size of the prefrontal cortex, and decreased prefrontal cortical volume is also associated with Major Depressive Disorder resulting from exposure to early-life adversity."
Gourley and her research team are using high-resolution single-cell microscopy to track neural maturation during adolescence and learn how exposure to stress hormones or social adversity mold and redirect the normal course of prefrontal cortical development. They will study Brain-derived Neurotrophic Factor (BDNF), linked to goal-directed actions, which are lowered in individuals with depression, resulting in malaise, employment problems and social withdrawal.
Through targeted gene manipulations in the laboratory, Gourley will work to better understand how the brain matures when adolescents face social adversity and stress hormones, and whether prefrontal cortical BDNF deficiency regulates decision-making.
They will translate their knowledge into developing specialized depression treatments for adolescents. These may include drugs that act on cellular signaling pathways including neurotrophin systems and Rho-kinases that regulate the health and physical structure of neurons. This approach would be a new treatment strategy, since currently available antidepressants act on classical neurotransmitter systems such as serotonin.
The BRAINS awards are designed to support innovative clinical, translational, or basic research programs and career development of outstanding scientists who are in the early stages of their careers. Their research is expected to profoundly transform the understanding, diagnosis, treatment or prevention of mental disorders. This is the first year a BRAINS award has been given to an Emory scientist.
"I'm particularly grateful for this grant mechanism," says Gourley, "because it allows me to grow my lab and spend more time being a scientist and better understand the effects of stressors on adolescent brain development."
Exploratory studies for Gourley's grant were supported by the Brain and Behavior Foundation, which named her the Katherine Deschner Family Investigator in 2012, as well as Children's Healthcare of Atlanta and the Marcus Foundation.
---