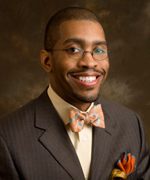 Gregory Ellison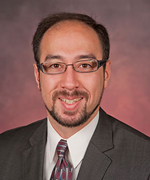 David Schweide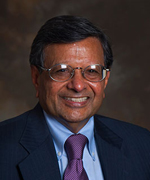 Jagdish N. Sheth
Gregory Ellison has been elected trustee for the Forum for Theological Exploration (FTE).
Ellison is assistant professor of Pastoral Care and Counseling.
Ellison will serve a three-year term on FTE's Board of Trustees with the responsibility to advance the Forum's development of young leaders for vocation in pastoral ministry and theological scholarship.
Ellison founded Fearless Dialogues, a grassroots initiative for transforming conversations between community leaders.
Kyle Niezgoda has been selected to participate in this year's Luce Scholars Program.
Niezgoda is a Emory College of Arts & Sciences senior majoring in environmental studies.
As a program participant, he will spend a year working in Asia.  The Luce Scholars Program was established by the Henry Luce Foundation as part of its mission for understanding and interaction between Asia and the West.

David Schweidel was recently recognized as one of the "Best 40 B-School Profs Under the Age of 40" by Poets & Quants, a social network and business news outlet for graduate business education.
Schweidel is an associate professor of marketing in Goizueta Business School and co-director of Emory Marketing Analytics Center.
Schweidel was honored for his research on the development and application of statistical models to understand customer behavior and also his research exploring the use of social media as a means of marketing intelligence.
Jagdish N. Sheth is the recipient of the 2014 William L. Wilkie "Marketing for a Better World" Award from the American Marketing Association.
Sheth is the Charles H. Kellstadt Professor of Marketing at Emory's Goizueta Business School and an advisor to firms in a variety of industries.
The Wilkie Award is presented to marketing thinkers who have made a significant contribution to the understanding of marketing's potential to improve the world.
In awarding the honor to Sheth, the AMA cited his seminal work on relationship marketing and his work on buyer behavior and "mindful consumption." The Sheth Foundation, which he established, and its support of academic infrastructure was also noted.
---