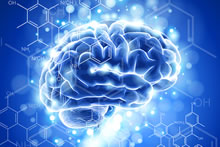 Emory University has been selected as one of six sites to test a new technology for treatment-resistant depression. The National Institute of Mental Health (NIMH) created the Rapidly Acting Treatments for Treatment Resistant Depression (RAPID) program to identify and test promising antidepressant therapies.
The first trial of this program will use technology developed by Tal Medical Inc., a Boston-based medical device company. Tal Medical's first-in-class low field magnetic stimulation (LFMS) device is a non-invasive, neuromodulation technology that seeks to normalize dysfunction in specific brain areas and circuits.
"Many people with depression only get partial relief from existing antidepressant medications, so there is a great need for new approaches that are safe and effective," says Boadie Dunlop, MD, director of the Mood and Anxiety Disorders Program at Emory University. "If the LFMS treatment proves successful, it will represent a completely novel and very low risk approach to treating depression in people who haven't been helped enough by their antidepressant medication."
LFMS uses an external electromagnetic coil to apply a time-varying magnetic field to the brain, which induces an electrical field. LFMS uses electric fields that are vastly different from the existing neuromodulation technologies, electroconvulsive therapy (ECT) and repetitive transcranial magnetic stimulation (rTMS). The LFMS technology was licensed from McLean Hospital, a psychiatric research facility in Belmont, Ma.
Depression is one of the most common and serious mental health disorders, affecting nearly 7 percent of the US adult population annually. More than 270 million antidepressant prescriptions are filled annually and generated over $9 billion in sales in the US in 2012. While there are many treatment options available to clinicians, all currently available antidepressants require several weeks to work and unfortunately, many patients respond only partially or not at all. The time delay of response and the treatment-resistant nature of depression can lead to tragic outcomes like severe disability and suicide.
The funding from NIMH will provide for a 90-patient, proof-of-concept study comparing LFMS to placebo treatment to assess its rapid antidepressant effectiveness in patients with treatment-resistant Major Depressive Disorder. In the study, the treatment is provided for 20 minutes per day for four consecutive days.
The LFMS RAPID trial is currently recruiting patients (www.clinicaltrials.gov) at six leading academic medical centers. In addition to Emory, the other sites include Massachusetts General Hospital, Yale University School of Medicine, Mount Sinai School of Medicine, University of Texas-Southwestern Medical Center and University of Alabama-Birmingham.
About Tal and LFMS
Tal Medical, Inc. (www.talmedical.com) is a privately-held, Boston-based medical device company pursuing the development of low field magnetic stimulation (LFMS) for the treatment of depression and other neuropsychiatric disorders. Tal was founded in 2010 by PureTech (www.puretechhealth.com), in conjunction with leading scientists in the fields of depression and neuromodulation. Tal's table-top LFMS device works through a completely novel mechanism of action compared to any existing depression treatment.
---