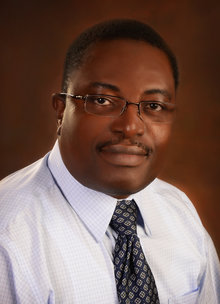 Emory Healthcare welcomes new primary care physician James Doe, MD, to its Emory at Eagles Landing clinic. He is joining Michael Jones, MD, at the practice, located at 921 Eagles Landing Parkway in Stockbridge
Doe is Board Certified in Internal Medicine and comes to the practice with nearly 20 years of experience. Doe focuses on managing chronic disease and preventive care. Before relocating to the Atlanta area, Doe practiced in Phoenix, Az., where he cared for patients with diabetes, hypertension, heart disease and Chronic Obstructive Pulmonary Disease.
Doe completed his residency training in internal medicine at Texas Tech University in Amarillo, Tx. He, his wife and two children are pleased to be part of the Atlanta area and he is excited to join Emory. For an appointment, call 770-506-3386.
Emory at Eagles Landing, formerly The Doctor's Office, joined Emory Healthcare in 2012. Four of its other practice locations came on board at the same time, including Emory at McDonough, Emory at Peachtree City, Emory at Stockbridge and Emory at Sharpsburg.
---