A new scholarship for Emory employees admitted to the Goizueta Business School's Executive MBA program has been created.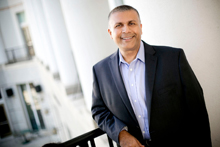 Javed Butler
The first annual Dean's Scholarship for Talented Leaders have been awarded to Javed Butler, professor of cardiology in the School of Medicine, and Stacy Johnson, administrator in the Department of Biomedical Informatics.
This $10,000 scholarship is awarded to University and Emory Healthcare employees who have been identified by their leadership as top performers and have been admitted to the Executive MBA program through the standard application process, according to Caroline Grimes, senior associate director of executive MBA admissions. It is given as a supplement to the Emory Employee Benefits.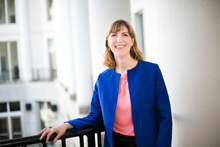 Stacy Johnson
"Goizueta Business School is pleased to be able to support the development of Emory University and Emory Healthcare leaders. Our top-ranked Executive MBA program is recognized worldwide as a frontrunner in executive education. Goizueta's outstanding faculty and leadership development are unparalleled and we encourage our Emory family to utilize this opportunity," Grimes says.
Butler serves as clinician, researcher and professor in the Department of Medicine. He has published over 180 peer reviewed scientific papers and holds several federal and non-federal research grants, including being the Emory principal investigator for the National Institutes of Health (NIH) Heart Failure Clinical Research Network. Atlanta Magazine has cited him as one of the Top Doctors in Atlanta for three consecutive years.
Johnson is the administrative director for the Center for Comprehensive Informatics in the Department of Biomedical Informatics. She is responsible for the operations and financial oversight of the research center and the academic departments.  In addition to her roles with informatics, she has been appointed to serve as interim department administrator for the Department of Cell Biology. She is a member of several professional societies.
Candidates must be admitted to the Executive MBA program. The Dean's Scholarship for Talented Leaders will be awarded after the final scholarship deadline on May 1, 2014.
Department head or school/unit leaders nominate candidates, noting the candidate's contributions to his or her department and the value that they add to the organization.
For more information, contact Grimes at 404-727-9859.
---