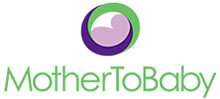 A new free service, providing expert answers about medications and other exposures during pregnancy and breastfeeding, is giving expectant moms in Georgia another reason to be thankful this Thanksgiving. 
Emory University School of Medicine announces "MotherToBaby Georgia," a free statewide counseling service that connects experts in the field of birth defects research with expectant moms, health care providers and the general public. All it takes is a simple phone call to a toll-free number.
MotherToBaby Georgia is an affiliate of the international non-profit Organization of Teratology Information Specialists (OTIS), a prestigious professional society that supports and contributes to worldwide initiatives for education and birth defects research. MotherToBaby affiliates and OTIS are suggested resources by many agencies, including the Centers for Disease Control and Prevention (CDC), dedicated to providing evidence-based information. The Georgia affiliate's home is Emory School of Medicine's Center for Maternal Substance Abuse and Child Development and is run by Emory faculty and staff.  MotherToBaby Georgia is also supported by the Georgia Department of Behavioral Health and Developmental Disabilities.
"Reliable information is often difficult to find, especially online. We wanted to be sure that pregnant women and health care providers knew that experts on the most cutting edge research were readily available to them," explains Claire Coles, PhD, director of MotherToBaby Georgia. Coles is also director of the Center for Maternal Substance Abuse and Child Development at Emory School of Medicine and a professor in the Department of Psychiatry and Behavioral Sciences.
Coles further explains the need for this sort of counseling since approximately 50 percent of women report taking at least one medication during pregnancy.  "The average woman doesn't find out she's pregnant until she's five or six weeks along. That means a woman could have been consuming alcohol or taking medications during that time without knowing she's pregnant. She then finds herself deeply concerned about what it might mean for her developing baby."
Surveys indicate that while the largest category of callers is pregnant women, most have been referred by their physicians and other health care providers such as nurses, midwives, and pharmacists.
"What is passed from mother to baby is exactly what we educate the public about, which is why we strongly believe MotherToBaby Georgia will provide a beneficial service in our state," says Patricia Olney, MS, Emory certified genetic counselor and pregnancy risk information specialist.  Ms. Olney answers calls from around the state and provides counseling over the phone.
In addition to a pregnant woman's primary health care provider, MotherToBaby Georgia's experts offer an added layer of support by providing her with an individualized risk assessment so she may make informed health decisions.
---