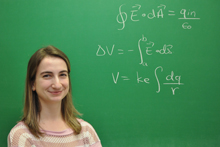 The Oxford College Community Classroom (OCCC) is back with a lineup of fall classes showcasing the expertise of Oxford and Emory College faculty. The OCCC's aim is to bring together residents of the Oxford/Covington community with faculty in an exchange of learning and ideas. Members of the local community are welcome and encouraged to attend these free events. 
Margaret Dugan, Oxford College director of auxiliary operations and liaison to the city of Oxford, says, "We are so pleased to be a part of Oxford, Covington, and Newton County. The OCCC is one way we can give back to the communities we are part of, while getting to know our fellow residents better. The series is outstanding in its array of topics as well as the knowledge and teaching skills of our speakers. This is not to be missed."
All of the OCCC offerings will be in the Community Room of the Oxford City Hall, 110 West Clark Street, from 4-5 p.m.  No reservation is needed. For more information, contact the Oxford College Office of Events and Conferences at 770-784-8489.
The series includes:
The President in a Crowded Room: How the Higgs Particle Explains Mass
Effrosyni Seitaridou, assistant professor of physics
Oct. 22
What is the Higgs particle? Why are physicists so excited about its discovery? Why should non-physicists care about it? To answer these questions, Seitaridou (in photo above) will discuss how this long-sought particle explains mass, how it relates to expansion of the universe, and how it affects us now and will do so in the future.
The Crystal Cathedral: Reflections on a Modern Ministry
Monica Ali, associate professor of chemistry emerita
Oct. 29
The Crystal Cathedral grew into a mega church from very humble beginnings under the leadership of Dr. Robert Schuller, its charismatic leader. Ali will show pictures of this architectural masterpiece while sharing a short history of the church's growth and decline and its attendant ministry.
Just Fore Play: A Midsummer Night's Dream and the Anthropology of Love
Bradd Shore, professor of anthropology, Emory College
Nov. 12
Shakespeare's perennial favorite may be far from the innocent romp in the forest that many productions make it out to be. Shore explains how viewing the play through the lens of anthropology sheds some surprising light on Shakespeare's not-so-innocent dreamscape. 
Girls with Guns:  Hardboiled Chick-Lit and the Newest American Female Sleuths
Adriane Ivey, associate professor of English
Nov. 19
Ivey will present a brief history of the female private investigator, from Agatha Christie's Miss Marple to Sara Paretsky's V. I. Warshawski, tracing the origins of the latest female sleuths, mixtures of the hardboiled tradition, the Cozy, and contemporary Romance, the best example of which is Janet Evanovich's Stephanie Plum.
---