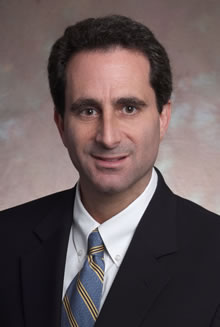 WHO:
Saint Joseph's Hospital and Saint Joseph's Heart Center for Women
WHAT:
A "Reward Your Heart" event featuring delicious tastings of wines, specialty olive oils and dark chocolates.
The evening will include informal consultations with physicians, nutritionists and exercise specialists from Emory Healthcare and Saint Joseph's Hospital.
Learn about the benefits of the Mediterranean Diet from Laurence Sperling, MD, medical director of preventive cardiology at Emory Healthcare and professor of medicine at Emory University School of Medicine. Sperling has served on the U.S. News & World Report's panel of experts evaluating the country's most popular diets for the publication's annual "Best Diets" ranking since its inception in 2011.
WHEN:
Friday, September 20, 7:00 p.m. – 10:00 p.m.
WHERE:
Crowne Plaza Atlanta Perimeter at Ravinia Hotel, 4355 Ashford Dunwoody Road, Atlanta, GA 30346
COST:
Tickets are $20 per person or $30 per couple. Register online at www.regonline.com/rewardyourheart or mail a check payable to Saint Joseph's Hospital to Department of Medical Education, 5665 Peachtree Dunwoody Road, Atlanta, GA 30342.
A limited number of on-site registrations paid by check or cash will be accepted at the door.
MORE INFORMATION:
Please call 678-843-5105 or visit www.stjosephsatlanta.org/womensheart.
---