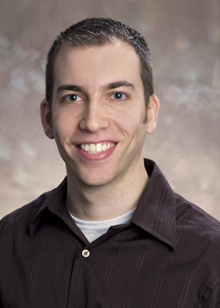 The Burroughs Wellcome Fund has named David S. Weiss, PhD, assistant professor of medicine (infectious diseases) at Emory University School of Medicine and the Emory Vaccine Center, as a 2013 Investigator in the Pathogenesis of Infectious Disease. 
The five-year, $500,000 award from Burroughs Wellcome Fund (BWF) provides support to early-career researchers conducting multidisciplinary, innovative investigations in infectious disease, at the points at which human and microbial systems connect. It aims to stimulate broader thinking about the unifying principles by which health is maintained or pathology is developed in our microbe-filled lives.
Weiss focuses his current research on engineering CRISPR/Cas, a system of genes that controls bacterial immunity and virulence. In the May 9, 2013 issue of Nature, Weiss and his colleagues reported on the involvement of CRISPR/Cas in helping bacteria evade the mammalian immune system.
"Our previous work suggests that the CRISPR/Cas system represents a "programmable" RNA silencing machinery that controls gene expression with aspects similar to RNA interference. The BWF-funded project will focus on engineering and harnessing this system for diverse research and therapeutic applications," says Weiss.
The Investigators in the Pathogenesis of Infectious Disease program was launched in 2002.
"This generous and prestigious award is an endorsement of Dr. Weiss' work, which already has resulted in an expanded understanding of infectious diseases and immunity," says David S. Stephens, MD, vice president for research in Emory's Woodruff Health Sciences Center. "This funding will allow him to continue his investigations in this important and innovative field of medicine."
The Burroughs Wellcome Fund is a private, independent foundation located in Research Triangle Park, NC, dedicated to advancing the biomedical sciences by supporting research and other educational endeavors.
The awards are intended to give recipients the freedom and flexibility to pursue new avenues of inquiry and higher-risk research projects that hold potential for significantly advancing the biochemical, pharmacological, immunological, and molecular biological understanding of how microbes and the human body interact.
---