Elizabeth Corrie is looking both forward and backward this summer.
Corrie, director of the Youth Theological Initiative (YTI) at Emory's Candler School of Theology, recently presided over the initiative's 20th anniversary celebration.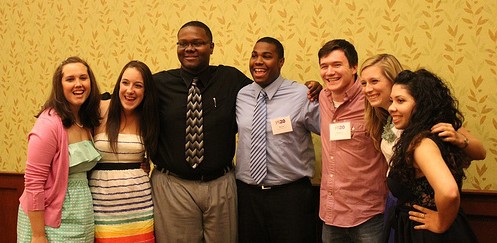 YTI's 20th reunion brought together its founders, alumni and educators for discussions on everything from teen fiction to hip hop.
The celebration included YTI founders, educators and alumni, who gathered on the Emory campus for discussions on eclectic topics such as teen fiction, reality TV, hip hop, fantasy violence and justice in a high-tech world.
YTI alumni also led workshops on such diverse topics as biomedical ethics, theological reflection and narrative, cognitive science and contemplative practice, and food justice.
Since 1993, YTI has offered a summer venue for 40 rising high school juniors and seniors from across the country to participate in a three-week experience in Christian theological conversation. The summer academy, currently held every other year, alternates with a reunion activity in the gap year.
Youth participants (called scholars by the program) spend their time on campus engaging with Emory faculty and graduate students about issues of contemporary culture and the Christian faith tradition. They also end up changing each other's lives.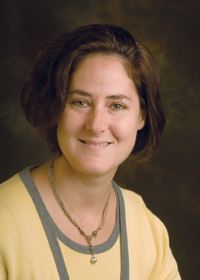 Elizabeth Corrie, director of the Youth Theological Initiative at Emory's Candler School of Theology.
Corrie herself has a long history with YTI, beginning with her time as an instructor in the program as a master of divinity student at Candler, then as a Ph.D. candidate in the Graduate Division of Religion.
"One of the exciting elements of the anniversary celebration was the opportunity to hear from not only alumni, but from those who have served as YTI instructors over the years," says Corrie. All were astounded at the level of impact that the three-week summer job has had on their lives and work.
"This was true for me," says Corrie. "Through my time at Candler and Emory's GDR, I was trained to teach in an academic setting, but my experiences at YTI have shaped my pedagogy to an even greater degree."
Corrie is currently engaged in a research project investigating how teaching at YTI has shaped the pedagogy and perspective of its instructors.
Because students and instructors share living space as well as educational space, she says, there is an atmosphere of immediate feedback, where one's instruction in the morning is brought into open conversation in the afternoon with students.
"All of this experience has contributed most directly to the type of teacher that I am and the type of minister that I am," says Corrie.
One of the central components of YTI is its constantly evolving format for conversation and theological reflection—a rare opportunity for young people, many of whom say these are the first serious conversations they've ever had about such issues. Inherent to the program is a contextual approach that draws theological and ethical thought into critical dialogue with contemporary events.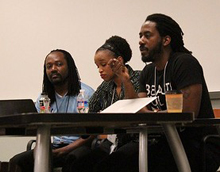 YTI reunion workshops covered issues ranging from biomedical ethics to food justice.
Corrie notes that the initiative follows an adage of Karl Barth, namely, that one must do theology with the Bible in one hand and the newspaper in the other. "And because of this commitment, we are always striving to be relevant to the situation of youth from year to year," she says.
"For example 20 years ago, students were just beginning to learn to talk about race and what that means for the church," Corrie explains. "Even though this issue is very much alive today, in recent years open conversations about gender and sexuality, as well as class and economic disparities, have come to the fore."
"These youth are teaching us what the church will look like in the future. You actually see what the church looks like at YTI," observes Corrie. One of her hopes for YTI is that the continued conversation with alumni will help contemporary theologians and church leaders to understand what the church needs to be.
---