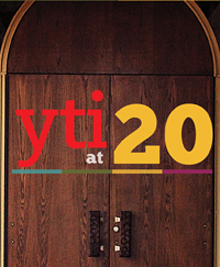 A public talk for those interested in youth ministry will be Friday, July 12 at 10 a.m. in 252 Rita Anne Rollins Building of the Candler School of Theology.
"Entering the Waters: Faith, Culture and 21st Century Youth Ministry," expands the theological conversation to include Millennial-skewing topics like teen fiction, reality TV, hip hop, fantasy violence, communications technology and more.
Billed as a "religion and culture remix," the program is part of the annual Youth Theological Initiative (YTI), which is marking its 20th anniversary.
Six guest speakers, all veterans of Candler's YTI program, will give short presentations. Following the speaker presentations, there will be a Q&A with the panelists, breakout groups and reflection.
The speakers and their subjects are:
Brian Campbell: "Justice and Mindfulness in a High-Tech World"
Letitia Campbell: "Travel, Short-Term Mission and Youth Ministry"
Gregory Ellison: "Fantasy as Addition to Reality? Fantasy, Aggression and Violent Media"
Mark Jefferson: "Christian Faith and Hip Hop Culture"
Jessica Smith: "Popular Young Adult Fiction: The Stories They Tell About Us"
Almeda Wright: "Reality TV, Religion and Performances of Gender"  
Ellison is assistant professor of pastoral care and counseling at Candler and is on the YTI advisory board. Brian Campbell, Letitia Campbell, Jefferson and Smith are PhD students in Emory's Graduate Division of Religion and all four have taught at YTI.  
"The waters of popular culture that surround us present a lot of opportunities for theological engagement," says YTI Assistant Director Ben Brazil. "'Entering the Waters' is geared toward youth pastors, ministers and anyone else who is concerned about involving young people in the life of the church."
Attendees can bring their own lunch.
---