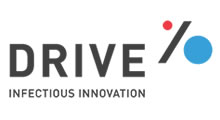 Emory University today announced an innovative new public-private drug development enterprise that will transition scientific discoveries more rapidly and efficiently from university laboratories into the marketplace. The new venture is expected to provide global solutions to address worldwide drug development and commercialization needs.
Drug Innovation Ventures at Emory, LLC (DRIVE) is a not-for-profit company separate from, but wholly owned by Emory. DRIVE will expand the capabilities of traditional academic drug research by combining the expertise of Emory scientists and their unprecedented record of innovation and success in drug discovery with a world-renowned development, business and management team of industry leaders.
DRIVE will provide the financial, business, project management and regulatory expertise to effectively move drugs through lead optimization and pre-clinical testing — a stage of drug development often termed the "Valley of Death" — and into proof-of-concept clinical trials. Technologies with added value can then be out-licensed to pharmaceutical and biotechnology companies, partnered with foundations or government entities, or spun-out into newly formed companies financed by venture capital firms.
DRIVE supports Emory's goals
DRIVE is the first initiative to be established within Emory Innovations, Inc., a newly created 501(c)(3) corporation that will serve as the home for innovative new enterprises, with the mission of supporting and enhancing the goals of Emory University.
"Emory's unprecedented record of success in drug discovery creates an excellent opportunity to pursue an innovative new venture for translating scientific discoveries into therapeutics for unmet medical needs," says Emory President James Wagner. "This financially self-sustaining public-private enterprise fits within Emory's vision of working collaboratively for positive transformation in the world through discoveries that are of global benefit."
DRIVE will function as the "industrial partner" of the Emory Institute for Drug Development (EIDD). Established in 2009, EIDD has an experienced drug development team, equipment and laboratory facilities necessary to transition drug discovery efforts into preclinical and clinical molecules.
"The traditional pharmaceutical research and development operating model is no longer sustainable," says Dennis Liotta, PhD, founder of the Emory Institute for Drug Development (EIDD) and co-inventor of multiple approved drugs. "The marked decrease in the development of new therapeutics is having a uniformly negative effect on global health and threatens life expectancy, quality of life, economic development and national security. Emory's new public-private enterprise is a bold new approach that can help solve this problem."
DRIVE will finance its initial efforts with $10 million in funding received from the monetization of royalties associated with HIV drug emtricitabine (Emtriva) and additional funding from governmental agencies, partner institutions, as well as contributions from philanthropic and investment groups. The new enterprise will also invest Emory's share of financial gains from technology transfer into research, education and patient care.
---