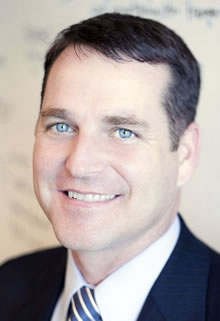 Investigators at Rollins School of Public Health at Emory University, along with partners at the Georgia Institute of Technology, have received a $4 million grant over four years to establish the HERCULES Center at Emory University (Health and Exposome Research Center: Understanding Lifetime Exposures). The grant is the first exposome-based center grant awarded in the United States.
The HERCULES Center is funded by the National Institute of Environmental Health Sciences (NIEHS) of the National Institutes of Health as an Environmental Health Sciences Core Center. This NIEHS initiative is designed to establish leadership and support for programs of excellence in environmental health sciences by providing scientific guidance, technology and career development opportunities for promising investigators.
The exposome is a relatively new concept that incorporates all of the exposures encountered by humans. It is proposed to be the environmental equivalent of the human genome and includes lifetime exposures to environmental pollutants in food, water, physical activity, medications, homes and daily stressors. Exposome research looks at the holistic view of the human body's exposures, how the body responds to those exposures, and their combined effects.
"HERCULES is more than an acronym," explains Gary W. Miller, professor and associate dean for research at the Rollins School of Public Health, and director of the HERCULES Center. "Sequencing of the human genome project was a Herculean task, and determining the impact of the complex exposures we face throughout our lives represents a similarly difficult challenge. The exposome itself represents all of the external forces that act upon us. We know that measuring the exposome will be extremely difficult, but very worthwhile."
Scientists believe that when coupled with a growing understanding of genetics, the exposome will help uncover the causes of many complex disorders, such as autism, asthma and Alzheimer's disease.
Emory University and the Rollins School of Public Health have invested in a substantial expansion of environmental health sciences over the past five years, doubling the number of faculty in this area, building state-of-the-art laboratories, and establishing a new doctoral program. The HERCULES Center represents a culmination of that investment and recognition of the excellence of Emory's environmental health sciences program, says James Curran, dean of the Rollins School of Public Health.
"We are very proud of the tremendous research that will be conducted as part of the HERCULES Center," Curran says. "This collaboration of investigators is a unique opportunity to empower and translate exposome research into innovative public health solutions."
Based at Emory's School of Public Health, the HERCULES Center comprises 38 investigators from both Emory and Georgia Tech. The center aims to promote the importance of the environment at a level equivalent to that of genetics. A key feature of the HERCULES Center is the System Biology Core headed by Eberhard Voit, PhD in the Department of Biomedical Engineering at Georgia Institute of Technology. The System Biology Core will provide expertise in computational approaches used to analyze and integrate large datasets.
"Assessing the enormous complexity of the exposome means entering uncharted territory and a unique opportunity for exploring and applying concepts and computational technologies that are just emerging in the nascent field of systems biology," says Voit. "We are very excited that Georgia Tech and Emory venture into this new field together to learn and gain a greatly improved understanding of health and disease."
"This is such exciting news for us all," explains Paige Tolbert, chair of Environmental Health at Rollins School of Public Health and deputy director of the HERCULES Center. "This is a terrific development for the department, the school, the university and our bridge with Georgia Tech and beyond."
The HERCULES Center aims to promote the concept of the human exposome project on both a national and international level and welcomes research outside of Emory and Georgia Tech.
"This grant is unique because it is not a big project focused on one very specific task," explains Miller. "It's a core center grant that provides infrastructure and acts as a facilitator for exposome-related research. Our hope is that this grant will lead to many other grants that are looking at specific questions about the exposome. It's a huge first step with equally huge potential to advance understanding of health and disease."
Information about the HERCULES Center and exposome research is available at humanexposomeproject.com.
---