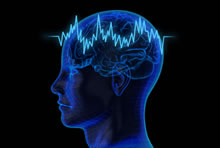 The Georgia Coverdell Acute Stroke Registry has awarded both Emory University Hospital (EUH) and Emory University Hospital Midtown (EUHM) for excellence in caring for stroke patients.
Emory University Hospital reached the Target: Stroke Honor Roll for an improved door-to-needle time from 2011 to 2012. The hospital achieved a 20 percent improvement in t-PA administration time and had an average door-to-needle time of less than 60 minutes (known as the Golden Hour). Patients suffering from an ischemic stroke have better outcomes if they receive t-PA (clot dissolving medication) intravenously within 60 minutes of arriving at the hospital. This is the second consecutive year that EUH has been awarded for these two achievements.
For the fourth consecutive year, EUH received a Gold Plus Award for achieving 85 percent or higher adherence to all "Get with the Guidelines-Stroke Quality Achievement" indicators for two or more consecutive 12-month intervals, while also achieving 75 percent or higher compliance with six of 10 "Get with the Guidelines-Stroke Quality Measures". Both of these initiatives measure quality of care and improving the lives of stroke patients.
Emory University Hospital Midtown was awarded the 2013 Star Award from the Georgia Coverdell Acute Stroke Registry, a first for the hospital. The award recognizes one hospital each year for its leadership in changing and improving stroke care in the state of Georgia. EUHM was recognized for its rapid but thorough development of a stroke program, followed by Advanced Primary Stroke Center Certification by The Joint Commission (TJC) within a short 18-month period. The hospital had no requirements for improvement by TJC after its survey, meaning no improvements to the program were necessary before granting certification.
"These awards from the Georgia Coverdell Acute Stroke Registry highlight the the top level of care we give our stroke patients daily across our health care system," says Fadi Nahab, MD, assistant professor of neurology at Emory University School of Medicine and director of the stroke programs at both EUH and EUHM. "We are proud of these accomplishments and know our patients and their families benefit the most from these achievements." 
Earlier this month, Emory University Hospital joined an elite group of less than 30 national providers focused on complex stroke care with its Comprehensive Stroke Center Certification from The Joint Commission and the American Heart Association/American Stroke Association. EUH is the only hospital in north Georgia to earn this designation and one of just two in Georgia.  
System wide, Emory Healthcare is a leader in stroke care. Besides EUH's recent Comprehensive Stroke Center certification and EUHM's designation of Advanced Primary Stroke Center, other Emory or Emory affiliated Advanced Primary Stroke Centers include: Emory Johns Creek Hospital, Saint Joseph's Hospital and Southern Regional Medical Center. The certification lasts for two years at each site.  
Stroke is a disease that affects the arteries leading to and within the brain. According to the American Stroke Association, it is the number four cause of death and a leading cause of disability in the United States. 
Named in honor of the late Senator Paul Coverdell of Georgia, who died of a massive stroke in 2000, the primary goal of the Georgia Coverdell Acute Stroke Registry program is to improve the care of acute stroke patients in the hospital setting.
---