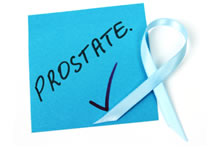 A recent study shows that recommendations by the U.S. Preventive Services Task Force to eliminate prostate cancer screenings in men ages 75 and older led to a 7.9 percent decline in annual prostate-specific antigen (PSA) testing rates.  These results highlight the potential of guidelines with negative recommendations to reduce the use of low-value medical care.     
Emory University and the Centers for Disease Control and Prevention (CDC) researchers used Medicare Current Beneficiary Survey Access to Care files to compare trends in PSA testing between men ages 75 and older and men ages 65-75.  Although approximately 42 percent of men in the 75 and older age group continue to receive PSA tests, the reductions in screenings suggest the potential for negative recommendations to affect medical practice patterns. The complete findings of the study are available in the March 2013 edition of Health Affairs.  
"The most interesting finding is that a change in an expert panel recommendation led to reductions in the use of screening even though it was not tied to any changes in insurers' coverage or payment policies," explains David H. Howard, PhD, lead study author and associate professor of health policy and management at Emory's Rollins School of Public Health. "The recommendation alone led to a cost-saving change in medical practice patterns."
In 2008, the U.S. Preventive Services Task Force made its recommendations after concluding with "moderate" certainty that, in addition to increased medical costs, the harms of screening for prostate cancer in men age 75 years or older outweighed the benefits.  Nearly two-thirds of prostate tumors detected by PSA screening are over-diagnosed.  In the absence of screening, the tumor would not have become clinically apparent during the patient's lifetime.  
"The United States Preventive Services Task Force has received a lot of pushback recently for its recommendations regarding certain cancer screenings," says Howard.  "However, some patients and physicians are listening to the Task Force's recommendations. The Task Force is a good model for identifying high value versus low value medical care."  
The study is also available online at: http://content.healthaffairs.org/content/32/3/596.abstract  
In addition to Howard, researchers include Florence K. Tanga, PhD, Gery P. Guy, PhD, and Donatus U. Ekwueme, PhD, at the Centers for Disease Control and Prevention and Joseph Lipscomb, PhD, at Emory's Rollins School of Public Health.
---