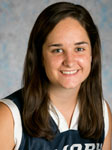 Katie Dickerson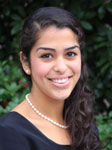 Nour El-Kebbi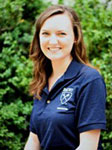 Lauren Henrickson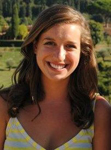 Rebecca Levitan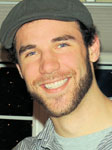 Zachary Domach
Four Emory University seniors – Katherine Dickerson, Nour El-Kebbi, Lauren Henrickson and Rebecca Levitan – are the 2013-2014 recipients of the highly sought-after Robert T. Jones Jr. Scholarship Award for a year of study at the University of St. Andrews in Scotland. 
They will represent Emory as ambassadors to St. Andrews and were selected based on their established records of leadership, academic excellence and interests that can be pursued through the offerings at the venerable Scottish institution. In addition, the 2013 Robert T. Jones, Jr. Fellowship for graduate students has been awarded to Emory senior Zachary Domach.
Widely known as the
Bobby Jones Scholarship
, the award was established in 1976 and recognizes individuals who will be excellent representatives of Emory at St. Andrews. The late Bobby Jones, an internationally renowned golfer, was an Emory School of Law alumnus remembered by those who knew him as an extraordinary man of rare loyalty, compassion and integrity. The scholars for the competitive award receive full tuition, room, board and a travel stipend for their year of study. In addition, four St. Andrews students are chosen to spend a year at Emory. Bobby Jones Scholars may seek a degree or take courses without seeking a degree.  
"These outstanding finalists are all fine scholars and have contributed a great deal to the Emory community through involvement and leadership in organizations and programs on campus and in the Atlanta community. They will represent Emory well and thrive at St. Andrews," says Joanne Brzinski, dean of undergraduate education for Emory College. 
The 2013-14 Bobby Jones Scholars will pursue a diverse range of study:
• Dickerson, a double major in neuroscience and behavioral biology, and anthropology and human biology, will pursue a degree in behavioral and neural sciences at St. Andrews. She is a member of Emory's varsity basketball team and spends her summers working with the Appalachia Service Project.
• El-Kebbi is a Middle Eastern and South Asian studies major as well as an international studies major with a European concentration. At St. Andrews, she intends to pursue a degree in Middle Eastern and Central Asian security studies. In addition to singing in the Emory Concert Choir, Nour is president of the Arab Cultural Association and vice president of membership for the Omicron Delta Kappa Honors Society.
• Henrickson, a double major in linguistics and religion, has a long record of service at Emory. In addition to serving as both a new student orientation leader and captain, Henrickson participates in the Emory Concert Choir and serves on the Inter-Religious Council. She will pursue coursework at St. Mary's College, the School of Divinity at St. Andrews.
• Levitan plans to pursue a degree in classical studies at St. Andrews. She is currently writing an honors thesis through the Department of Art History that will incorporate course work from her minor, ancient Mediterranean studies. A member of Phi Beta Kappa, she also is very involved with the Michael C. Carlos Museum on Emory's campus and volunteers regularly.
• Domach, the Bobby Jones Fellow, will graduate from Emory in May with a bachelor's and master's degree in history. He will pursue a degree in scripture and theology through St. Andrew's Divinity School, St. Mary's College. In addition to his studies into the reception of Greek and Roman moral principles and education in early Christianity, he also is an accomplished musician and plays club volleyball. The fellowship has been offered since 2008 and fellows are selected by St. Andrews from finalists identified by Emory.
---