Emory has been selected as a "Sustainable 16" school in a national competition that rewards excellence in environmental academics and sustainability.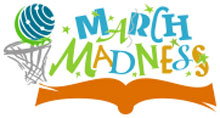 The Environmental March Madness tournament evaluates colleges and universities on environmental degree programs and curriculum, environmental opportunities for students, and campus sustainability efforts. Each participating school completed a survey covering factors ranging from internship opportunities, environmental awareness campaigns, clean energy implementations, and a variety of other considerations.
2013's National Champion, which comes with a $5,000 grant award, will be announced April 8.
Students and faculty can help Emory advance to the "Environmental Eight" and "Finest Four" by submitting photos, short videos, and essays. Submissions will be accepted through March 8. Google Nexus tablets will be awarded to two students from the Finest Four who submit the most compelling supporting materials.
"Emory is making great strides to reduce our impact on the environment, and we are honored to receive this recognition alongside other schools who share our vision for sustainability on campus," says Ciannat Howett, Emory's director of sustainability initiatives. "We are greening our university through infrastructure improvements, including plans for an innovative new water reclamation facility this year, as well as in the classroom curriculum and through programs such as our certified 'zero waste events.' From the dorms to the dining halls, offices and classrooms, the Emory community is rallying to reduce our carbon footprint."
"The judges chose the top 'Sustainable 16' schools from a competitive group of institutions, which all demonstrated commitment to the environment through both their environmental studies programs and on-campus initiatives," says tournament judge Lawrence Goldenhersh, CEO and president of Enviance, the competition's co-sponsor.
"We've already been very impressed with the level of enthusiasm from all those that submitted in the first round and are excited to see what the 'Sustainable 16' submit for further evaluation to determine the national champion," he adds.
---