Emory features an array of talented vocalists, instrumentalists and ensemble performances in March.
Emory artist affiliate Bhavana Raghunandan presents a concert of carnatic vocals, on Friday, March 1 at 8 p.m. Raghunandan showcases traditional Indian vocal pieces and techniques.
Chonise Thomas, soprano performs her undergraduate recital on Saturday, March 2 at 4 p.m. in the Performing Arts Studio.
Also on March 2, Emory Chamber Music Society of Atlanta presents Jazz Meets Classics—Dueling Pianists! at 8 p.m. Jazz master Gary Motley and classical whiz Elena Cholakova trade musical punches and will feature a new work by Motley.
On Sunday, March 3, at 4 p.m., Bradley Howard,tenor performs in collaboration with pianist Deborah Thoreson, and guitarist Alejandro Cote.
The Emory University Symphony Orchestra will perform on Thursday, March 7 at 8 p.m. The concert will feature a performance of Stravinsky's "The Firebird Suite" and the winner of the Annual Concerto & Aria Competition.
The Atlanta Youth Wind Symphony celebrates the visual arts with a performance of Mussorgsky's famous "Pictures at an Exhibition," on Monday, March 18 at 8 p.m.
Emory Professor of Organ Timothy Albrecht will perform the "Well-Tempered Clavier" as part of the University Organist Recital Series on Thursday, March 21 at 8 p.m. Albrecht continues the Bach birthday cycle of "Well-Tempered Clavier."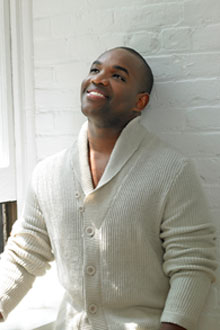 Lawrence Brownlee
Also on Thursday, March 21, Candler Concert Artist Lawrence Brownlee, bel canto tenor will be holding a public master class at 2:30 p.m. with selected student vocalists.
Brownlee will perform on Friday, March 22, at 8 p.m. as part of the Flora Glenn Candler Concert Series. Brownlee is continually lauded for his vocal beauty, technical agility, and his dynamic and engaging dramatic skill. His Emory program features works by Giuseppe Verdi and arrangements of spirituals by Damien Sneed. Tickets for this concert are $50; $40 discount category members; $10 students.
Emory Chamber Music Society of Atlanta Noontime Series features The Best of Brahms on Friday, March 22 at noon in the Michael C. Carlos Museum Reception Hall. This performance will feature Brahms' "Viola Sonata in F Minor" and the "Horn Trio."
Two student voice recitals will be in the Performing Arts Studio on Saturday, March 23. Donae Fourth, soprano and Lydia Popp, soprano perform at 1 p.m. The second recital will take place at 4 p.m. with Collin Shepard, bass and Natalie Weiss, mezzo-soprano performing.
Atlanta Sacred Chorale: Masterworks will be taking place on Sunday, March 24 at 4 p.m. ASC brings together a remarkable group of instrumentalists and vocalists, including a Grammy Award-winning tenor, to perform Mozart's timeless classic, Requiem in D minor. Tickets are $30; $25 discount category members; $10 Emory students.
On Saturday, March 30, undergraduate recitals include Greg Matteson, piano, at 2 p.m., and Camilia Heninger, violin at 5 p.m. Also on March 30 at 8 p.m., Tyrone J. Webb will be holding a graduate recital in choral conducting.  
A program of Argentine Tango Workshops will take place in the Performing Arts Studio on Saturday, March 30 from 10 a.m. to 5 p.m., culminating in a tango concert at 8 p.m. The program showcases the talents of Emory Tango Ensemble students, Tango Orchestra Club Atlanta, both under the direction of Emory senior lecturer Kristen Wendland.
All concerts are free and take place in the Schwartz Center for Performing Arts, unless otherwise noted. For tickets and event information, visit arts.emory.edu or call the Arts at Emory Box Office at 404-727-5050.
---