Daniel Pink, New York Times best-selling author of "Drive: The Surprising Truth About What Motivates Us," comes to Goizueta Business School as part of the Dean's Leadership Speaker Series. Pink will give an in-depth talk on his latest book "To Sell is Human: The Surprising Truth About Moving Others" on Thursday, Feb. 14 at 2:30 p.m. at Goizueta Business School, Room W525.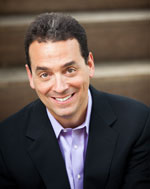 Daniel Pink
"Daniel Pink has a strong reputation as a highly engaging speaker. His widely acclaimed book, 'Drive,' used behavioral science research to uncover new ways of thinking about motivation. His latest work, 'To Sell is Human' -- which will be the focus of his Emory talk -- builds on that understanding to explore the degree to which we all engage in persuading and influencing others," says Andrea Hershatter, Goizueta senior associate dean for undergraduate education and director of the BBA program.
"While he has been listed amongst the 50 most influential business thinkers in the world, his insights and examples extend to human behaviors across a wide variety of organizations and should be relevant to all within the Emory community," she adds. 
In "To Sell is Human," Pink connects the use of sales techniques in a broader manner to incorporate how careers outside of the traditional sales mantra require similar skills, exploring:
Six successors to the elevator pitch

Three rules for understanding another's perspective

Five frames that can make your message clearer and more persuasive. 
Please RSVP by Monday, Feb. 11.
---