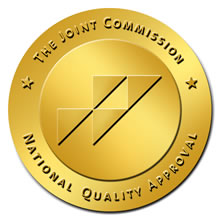 Emory University Hospital Midtown (EUHM) has been awarded Advanced Primary Stroke Center Certification, with no requirements for improvements, for its excellence and high-quality care in diagnosing and treating stroke patients. The hospital recently earned the distinction from The Joint Commission of Disease-Specific Care. The certification signifies that the hospital follows the best practices for stroke care.
"EUHM certification as an Advanced Primary Stroke Center acknowledges the tremendous dedication and quality that our multi-disciplinary staff provides to our stroke patients, as well as the commitment our whole team delivers to these patients and their families," says Fadi Nahab, MD, assistant professor of neurology at Emory University School of Medicine and director of the Emory University Hospital Midtown Stroke Program. "We are honored to receive this designation."
Stroke is a disease that affects the arteries leading to and within the brain. According to the American Stroke Association, it is the number four cause of death and a leading cause of disability in the United States.
Immediate treatment is needed if someone is having a stroke to reduce the effects and permanent disability. The most promising treatment for ischemic stroke is the FDA-approved clot-busting drug tPA (tissue plasminogen activator), which must be administered within a three-hour window from the onset of symptoms to work best.
"Our multi-disciplinary approach to care for stroke patients begins as soon as the patient arrives at the hospital," says Jemma Brown, RN, stroke program coordinator at Emory University Hospital Midtown. "A stroke alert page goes out to our team for proper assessment and rapid treatment of the patient. The gold standard is to administer clot-busting drugs within 60 minutes of arriving at the hospital. This door to needle time frame is a huge benefit to the patient in saving brain."
A similar protocol is followed for inpatients thought to be having a stroke while hospitalized.
In 2009, the Georgia Legislature passed the Coverdell–Murphy Act Senate Bill 549 into law, which states that all Georgia hospitals will be assessed for their stroke preparedness. Emergency Medical Services are advised to bypass hospitals that do not meet status as an Advanced Primary Stroke Center or remote treatment center. "We've learned outcomes are better in stroke patients who get to these centers for rapid treatment," says Nahab.
Of the various types of stroke, Emory University Hospital Midtown sees about 70 percent ischemic stroke, which occurs as a result of a blockage within a blood vessel supplying blood to the brain. Ischemic stroke accounts for about 87 percent of all stroke cases. About 20 percent of EUHM patients have TIAs or transient ischemic attacks, caused by a temporary clot. TIAs are often called "mini stroke." Finally, 10 percent of patients at EUHM have hemorrhagic stroke -- which occurs when a weakened blood vessel ruptures, caused by an aneurysm, arteriovenous malformation (AVM) or uncontrolled hypertension.
Along with Emory University Hospital Midtown, other Emory or Emory affiliated hospitals that also hold the designation of Advanced Primary Stroke Center include: Emory University Hospital, Emory Johns Creek Hospital, Saint Joseph's Hospital and Southern Regional Medical Center. The certification lasts for two years at each site.  
EUHM was also recently highlighted by the American Heart Association (AHA) because of its excellence in caring for stroke patients. The AHA presented the hospital with the Bronze Award for its achievements in Stroke Metrics. This award recognizes a hospital that achieves at least 85 percent compliance in each of the seven "Get with the Guidelines-Stroke Achievement Measures" for 90 consecutive days.
---