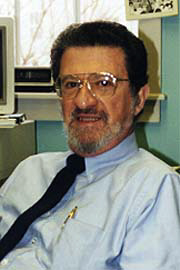 David Freides
A memorial gathering for David Freides, professor emeritus, will be held Monday, Jan. 14, at 4 p.m., in Room 290 of the Psychology and Interdisciplinary Sciences Building, 36 Eagle Row.
Family and friends will gather to share memories of Freides who died Nov. 22, 2012 at age 83.
Freides retired from Emory in 2007 after 41 years of service. He specialized in clinical neuropsychology and the training of students in clinical and neuropsychology.  
Those unable to attend who wish to contribute their recollections or thoughts may forward them to: Vivian Auerbach, 889 Springdale Road NE, Atlanta, Georgia, 30306, or vauerba@emory.edu.  
In lieu of flowers, contributions in memory of Freides may be directed to: Emory University, Office of Gift Records, 1762 Clifton Rd., Suite 1400, Atlanta, Georgia, 30322. The gifts will be used to aid Emory psychology students.
---