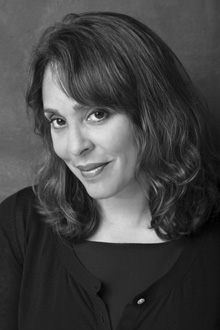 Emory's Natasha Trethewey, Poet Laureate of the United States, and tenor Bradley Howard join forces for the Emory Chamber Music Society of Atlanta (ECMSA) concert Friday, Jan. 18 at noon at the Michael C. Carlos Museum Reception Hall.
"The Poet's Love and Life" intersperses original readings by Trethewey with the timeless songs of 19th century composer Robert Schumann's masterpiece "Dichterliebe" sung by Howard, Emory's director of vocal studies. The concert is free but seating is limited.
On Sunday, Jan. 20, "A Very Varied Goldberg Variations" will be performed at 4 p.m. in Schwartz Center for the Performing Arts by the complete keyboard faculty of Emory, the Vega String Trio, and the Emory Concert Choir. Presented by ECSMA, the music is a re-imagining of one of Bach's greatest masterpieces.  
All of the ECMSA concerts are free of charge for this special 20th anniversary season. However, contributions are encouraged toward the Katz Foundation's matching challenge grant to keep a string quartet in residence at Emory and in Atlanta permanently.  
More music this month  
The Atlanta Sacred Chorale presents the Emory Community Choral Festival on Saturday, Jan. 19, at 8 p.m. in Schwartz Center for the Performing Arts. The 24th Annual Emory Community Choral Festival celebrates vocal, choral and a cappella performances and is directed by Emory's director of choral studies, Eric Nelson.  Performers at the free event include Morehouse College Glee Club; Spivey Hall Children's Choir and the Lanier Chamber Singers among others.
Atlanta Symphony Orchestra cellist Karen Freer, an Emory artist affiliate, will give a concert Sunday, Jan. 27, 4 p.m. at the Schwartz Center for Performing Arts. Pianist Wooyoung Ellie Choi, as well as several cello and bass musicians with the Atlanta Symphony Orchestra, join her. The free program features works by Johann Sebastian Bach, Johannes Brahms and Modest Mussorgsky.  
For more information on all events, visit arts.emory.edu.
---