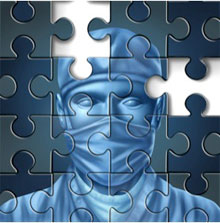 The potential impacts of a changing external environment, including health care reform, technology and social media, on higher education is the topic for the 2013 Future Makers Lecture. The lecture is set for Tuesday, Jan. 15,  2013, at 5 p.m. in the Woodruff Health Sciences Center Administration Building Auditorium.  
In his speech "Educational Implications of a Changing Clinical Future," James O. Woolliscroft, dean of the University of Michigan Medical School, will discuss the potential effects changes in technology, public policy and social norms will have on the way health professionals are trained in the future.  
Woolliscroft is an internationally recognized medical educator who has played major roles in medical student, resident and fellow education both at the University of Michigan and at the national level.  
"Dr. Woolliscroft's lecture will be relevant to all Emory faculty and students – not just those in the health sciences," says S. Wright Caughman, Emory's executive vice president for health affairs. "His research interests in education give him a unique insight into the external forces at work shaping not only medical education, but all education."  
The event is free and open to the public, with a reception afterward. RSVPs to Michelle Boone are requested.  
Woolliscroft's talk is part of the Future Makers Lecture Series, sponsored by the Woodruff Health Sciences Center and supported by the Robert W. Woodruff Health Sciences Center Fund, Inc. The series brings to campus people of vision in education, science, health care, business, government, the arts, and other fields relevant to the future of Emory's clinical, teaching and research missions.
---