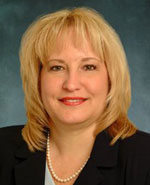 Dee Cantrell, chief information officer of Emory Healthcare, has received the 2012 CIO of the Year Award in the nonprofit/public sector from the Georgia CIO Leadership Association.
The CIO of the Year Awards is a recognition program that honors Georgia technology executives who have shown excellence in managing enterprise-wide information systems.
Cantrell is the only two-time recipient of this award.
Lisa Flowers has received the Latino Health Excellence Award from the Hispanic Health Coalition of Georgia Inc.
Flowers is associate professor of gynecologic oncology in the School of Medicine.
The Hispanic Health Coalition of Georgia Inc. promotes health policies in Georgia that improve access to health services for all Hispanic/Latino children and adults.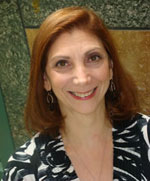 Nadine J. Kaslow is the recipient of the 2012 Elizabeth Hurlock Beckman Award.
Kaslow is professor and vice-chair in the department of psychiatry and behavioral sciences in the School of Medicine. She also serves as chief psychologist for the Grady Health System.
Founded in honor of Beckman, an educator and pioneer in the field of psychology, the award recognizes the influence of extraordinary professors on the future of their students.
Ken Ono and Raman Parimala have been named to the inaugural class of fellows of the American Mathematical Society.
Ono is Asa Griggs Candler Professor of Mathematics. Parimala is Arts and Sciences Distinguished Professor of Mathematics.
The program recognizes members who have made outstanding contributions to the creation, exposition, advancement, communication and utilization of mathematics.
Morton B. Waitzman was awarded the French national Legion of Honor.
Waitzman is emeritus professor of ophthalmology and physiology at Emory.
He was one of 12 veterans of World War II to receive France's highest honor in recognition of his contribution in combat to liberate France from oppression.
The newly appointed Consul General in Atlanta, Dennis Barbet, bestowed the award.
"Acclaim" recognizes the accomplishments of staff and faculty. Listings may include awards and prizes; election to boards and societies; and similarly notable accomplishment in the wider community. To submit an item for the weekly "Acclaim" column, contact emory.report@emory.edu.
---