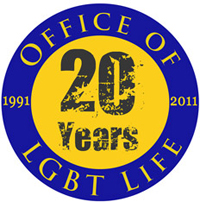 Emory University has been nationally recognized for establishing a supportive environment for lesbian, gay, bisexual and transgender (LGBT) students as one of Campus Pride's 2012 Top 25 LGBT-friendly Colleges and Universities.  
Emory is the only school in Georgia and in the Southeast to be named to the Top 25. The University also received a 5-star ranking. The annual index is compiled by Campus Pride, a national organization dedicated to creating LGBT-friendly learning environments in the nation's schools, colleges and universities.  
The list is based on data from the Campus Pride Index (www.CampusPrideIndex.org), which uses several factors to rank universities and colleges across the country, including LGBT policy inclusion, support and institutional commitment, academic life, student life, housing programs, campus security, counseling and student recruitment.  
"Making this list is a great acknowledgement of our efforts in creating an inclusive, equitable and safe living, working and educational environment at Emory, but it is also a call to action to ensure that we continue these efforts. Throughout the Division of Campus Life we continue to examine and update our policies, procedures and facilities to ensure all students can engage in every aspect of their college experience," says Michael Shutt, assistant dean for campus life and director of Emory's Office of LGBT Life, which celebrated its 20th anniversary last year.  
The Campus Pride Index lists nearly 350 publicly available campus climate reports online. The index takes an in-depth look at LGBT-friendly policies, programs and practices based on a detailed, voluntary questionnaire submitted to Campus Pride. Emory's Office of LGBT Life submitted the information for Campus Pride's comprehensive survey. 
---