Jada Bussey-Jones and Deb Houry have been chosen as members of the 2013 class of Leadership Atlanta.
Bussey-Jones is associate professor of medicine in the School of Medicine and co-director of the Primary Care Center at Grady Memorial Hospital.
Houry is vice chair for research and associate professor of emergency medicine. She is also an associate professor in the Rollins School of Public Health.    
Leadership Atlanta chooses 75 members each year to represent a broad cross-section of metro Atlanta. Members explore critical community issues through retreats, full-day seminars, service projects, discussion groups and community tours.



Gary Nelson was presented with the 2012 Revolutions Award for Legendary Philanthropic Leader.
Nelson is adjunct professor in the department of behavioral sciences and health education in the Rollins School of Public Health. He also president of the Healthcare Georgia Foundation, Inc., a private independent foundation.
The award was presented at the 21st Nonprofit Summit, held in Atlanta, to bring together Georgia nonprofits.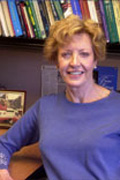 Linda A. Spencer was awarded the Florence Nightingale Medal by the Red Cross.
Spencer is an associate professor at the Nell Hodgson Woodruff School of Nursing.
She is a volunteer for the Red Cross chapter in metropolitan Atlanta. In a collaborative program between the American Red Cross and its sister society in Russia, she directed a training program for home health nurses. Spencer has also taught health promotion and disease prevention in Nigeria, Zambia, the Ivory Coast and Kenya.
Named for the famous Crimean War nurse and presented every two years by the International Committee of the Red Cross, the award honors nurses and volunteer aides who have demonstrated exceptional courage and devotion to the sick, wounded and disabled in times of war and peace.



"Acclaim" recognizes the accomplishments of staff and faculty. Listings may include awards and prizes; election to boards and societies; and similarly notable accomplishment in the wider community. To submit an item for the weekly "Acclaim" column, contact emory.report@emory.edu.
---