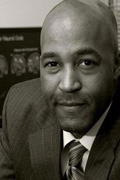 F. DuBois Bowman has been named a Fellow of the American Statistical Association for 2012. Bowman is associate professor in the Rollins School of Public Health's Department of Biostatistics and Bioinformatics and director of the Center for Biomedical Imaging Statistics.
He was honored for outstanding statistical research contributing to the advancement of biomedical imaging statistics, for excellence in promoting diversity in the field of statistics, and for extensive service to the profession.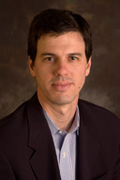 Joseph Crespino has been appointed to the Organization of American Historians (OAH) Distinguished Lectureship Program. 
Crespino is an associate professor of history whose research focuses on the political and social history of 20th century America, particularly Southern history and the United States since 1945.
OAH Distinguished Lecturers speak around the country every year, on college campuses and addressing undergraduate and graduate student conferences, leading teacher seminars and engaging general audiences at public events sponsored by historical societies, museums, libraries and humanities councils.





John Curtin, Mark Johnson, Carl Leivers, Madeleine Outman, and Pedro Vasquez were designated Women's Coaching Staff of the Year by the University Athletic Association.
Curtin is Emory's cross country head coach. Johnson, Leivers, Outman and Vasquez are assistants.
The designation marks the third straight year and eighth time overall that the Eagles' staff has garnered the honor for the women's outdoor season.  Curtin and his staff led Emory to its third-straight UAA Outdoor Women's Championship, besting second-place Washington University (Mo.) by 25 points.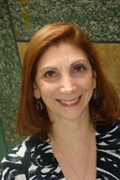 Nadine Kaslow has received the honorary Doctor of Humane Letters from Pepperdine University.
Kaslow is professor and vice chair in the Department of Psychiatry and Behavioral Sciences and director of the Postdoctoral Fellowship Program in Professional Psychology in Emory's School of Medicine. In addition, she is chief psychologist of Grady Health System.
Kaslow addressed the graduates receiving degrees in psychology at Pepperdine's afternoon ceremony on May 19.





"Acclaim" recognizes the accomplishments of staff and faculty. Listings may include awards and prizes; election to boards and societies; and similarly notable accomplishment in the wider community. To submit an item for the weekly "Acclaim" column, contact emory.report@emory.edu.
---