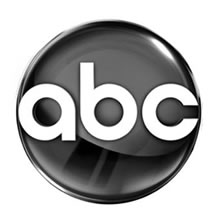 When the Managing Editor of Medical Coverage for ABC News sent an email asking for medical school residents to serve as volunteers at ABC's headquarters in New York City, Emory emergency medicine resident Dr. Murtaza Akhter was not shy about coming forward.
"When I found out about this opportunity, I thought it would be interesting to see the inner workings of a news organization," says the Chicago native. 
Akhter will spend the month of May in New York, researching story ideas and recruiting comments from experts around the country for medical producers and writers at ABC. He will even pitch a few Emory stories, and may get a crack at writing an article or two for ABC News.com.
He also is looking forward to being in contact with medical experts and researchers from all over the country. "Although it would be great to be the person who is well known and respected, I think it is even better to meet a variety of people who are considered to be at the top of their field."
A second-year resident, Akhter studied economics at the University of Chicago and then transitioned into medical school after working at the Law and Economics Consulting Group. He enjoys doing research and, when he is not treating patients, he spends time in the lab implementing an Emory study that involves a novel treatment for traumatic brain injury.
Competition for this assignment with ABC was strong. Hundreds of residents applied from all over the country and many of them are scheduled into 2013 -including another Emory Emergency Medicine resident, Amit Pandit.
---