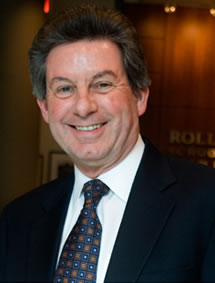 Researchers have long known that women diagnosed with breast cancer at earlier ages, say younger than 45, are at elevated risk for a recurrence or for a second cancer, as are their first-degree relatives.  
The American Cancer Society strongly recommends that such women undergo screening mammography annually and consult with their doctors regularly about other risk factors, such as a family history of cancer.  However, recent studies indicate that many of these survivors are not following such an accelerated screening and early detection regimen.  Nor are they in regular communication with their primary care providers about additional options, such as genetic testing, that could further pinpoint the odds of another cancer diagnosis.
What has not been as clear is how best to help those survivors get the screening and follow-up care they need.  
The answers may come from a research project being launched this spring by researchers based at Emory University's Rollins School of Public Health and the Winship Cancer Institute.  Funded by the Centers for Disease Control and Prevention, the project investigates several closely related questions:  
Can statewide cancer registries be an effective platform for identifying individuals at high risk for recurrent or new cancers? 
For the breast cancer survivors so identified, will providing them and their primary care physicians information about their elevated risk status increase the chances they will receive guideline-recommended screening and follow-up care?
Can these survivors' female first-degree relatives (mother, sisters, daughters) be successfully identified and also administered an educational intervention that will improve the likelihood they will receive appropriate screening and follow-up?   
 "We are trying to determine whether state cancer registries, long used for analyzing trends in cancer incidence and mortality, can play an entirely different but complementary role – namely, as a means for identifying individuals across the state who are at higher risk for cancer and thus should be screened more aggressively," said the project's director, Dr. Joseph Lipscomb, Associate Director for Population Sciences at Winship and Professor of Health Policy and Management at Rollins. 
But success in improving screening rates depends not only on identifying these cancer survivors, but delivering effective educational and reminder messages to them and their physicians, Lipscomb said.  
Because it is uncertain what types of messaging and reminder systems would be most effective, the registry-identified survivors will be randomized to two intervention strategies.  One strategy will provide each participant with telephone counseling, detailed written material, explicit reminders to discuss breast cancer screening with their doctors, and will also send reminder notes to those physicians.  The other strategy provides each participant with brief, standard educational information about screening, as already published by the CDC.   
"We will get to see whether more intensive interventions lead to higher breast cancer screening rates," Lipscomb said.  
Other key project investigators, all of whom have appointments at Rollins and at Winship, include Drs. Cam Escoffery, Theresa Gillespie, Kevin Ward, Michael Goodman, and Kimberly Arriola.  The Emory study coordinator is Toni Chociemski.   
Collaborating institutions include the Winship Cancer Institute, Emory Midtown, Grady Memorial Hospital, the Cancer Coalition of South Georgia in Albany, and   cancer centers located within the following Southwest Georgia hospitals: Phoebe Putney Memorial Hospital, Albany; Archbold Memorial Hospital, Thomasville; Tift Regional Medical Center, Tifton; and South Georgia Medical Center, Valdosta.  All cancer survivors eligible for the project will have received care for their primary breast cancer at one of the above hospitals.   
The CDC grant to Emory, anticipated ultimately to be a 3-year award with $300,000 in funding annually, will focus first on high-risk breast cancer survivors and their first-degree relatives, then in later months expand to include colorectal cancer.   The grant was formally awarded as a competitive supplement to the Emory Prevention Research Center, directed by Dr. Michelle Kegler at the Rollins School of Public Health.   Emory was one of 3 sites nationwide selected for funding, along with the University of Michigan and the University of California at Los Angeles.  
"Through its National Program of Cancer Registries, the CDC continues to make important investments in the quality and comprehensive of state cancer registries," Lipscomb said. "Now we will be able to determine whether these registries can also serve as cost-efficient vehicles for early detection among those at elevated risk for cancer." 
---