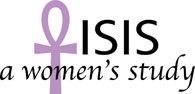 Results from a large multi-site study indicate that the HIV incidence rate for U.S. women living in areas hardest hit by the epidemic is much higher than the overall estimated incidence rate in the U.S. for black adolescent and adult women.
A study conducted by the NIH-funded HIV Prevention Trials Network (HPTN) in which Emory University is a site, recruited women from 10 community sites in six geographical areas of the country. Emory researchers enrolled 418 of the 2,099 women in the overall study.
The study called HPTN 064 Women's HIV Seroincidence Study (ISIS), found an HIV incidence of 0.24 percent in the study cohort of 2,099 women (88 percent black, 12 percent Latina), a rate that is five fold higher than that estimated for black women overall by the Centers for Disease Control and Prevention (CDC).
The incidence rate observed in the ISIS study is based on findings from women enrolled from areas in the northeast and southeast regions of the U.S., where HIV and poverty are known to be more common: Atlanta, Raleigh-Durham, NC; Washington, DC; Baltimore, MD; Newark, NJ and New York, NY.
The rate noted in the ISIS study is comparable to estimated HIV incidence rates in the general population in several countries in sub-Saharan Africa, including the Democratic Republic of Congo (0.28 percent) and Kenya (0.53 percent), underscoring the substantial ongoing HIV transmission within specific U.S. populations, including women at risk as defined in this study.
Principal investigators at Emory for the HPTN are Carlos del Rio, MD, Hubert professor and chair of the Hubert Department of Global Health at Emory's Rollins School of Public Health and professor of medicine, and Paula Frew, PhD, assistant professor of medicine in Emory University School of Medicine.
"An important factor impeding design of HIV prevention trials for U.S. women is the inability to identify a definable subgroup of women at sufficiently high risk for HIV infection. This is an important study as it used novel recruitment strategies and was able to identify a population with significant risk of HIV infection, says del Rio."
"We are enormously grateful for the involvement of our community partners, SisterLove, Inc., AID Atlanta, and Stand, Inc., in our ISIS study," says Frew. "The staff members from these organizations were critically important in community engagement efforts through their work with local leaders and persons living in areas where recruitment activities were conducted. Because of our partners' efforts, we were able to do what was previously unprecedented at our site – to reach and retain a diverse group of over 400 women in our study – all within less than two years."
Women without a prior positive HIV test were eligible for enrollment and were interviewed about many key aspects of their lives including mental health, sexual behavior, history of sexually transmitted infections, domestic violence, social support, financial insecurity and health care utilization. Thirty-two of the women (1.5 percent) were found to be infected by HIV at the time of enrollment but previously were unaware of their HIV status.
The National Institute of Allergy and Infectious Diseases (NIAID) of the National Institutes of Health (NIH) funded the study, which enrolled 2,099 women, ages 18 to 44 years, between May 2009 and July 2010.
The results were announced at the 19th Conference on Retroviruses and Opportunistic Infections (CROI) in Seattle, Wash.
---