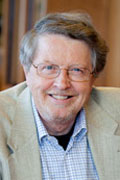 Randall Burkett will receive a National Black Herstory Ally Award.
Burkett is curator of African American Collections at Emory University Libraries.
The award will be presented at the 15th Annual National Black Herstory Awards banquet on March 31. The awards "seek to honor seeks to honor those allies who risked their positions in society, and often their lives, to assist us in telling our stories."

•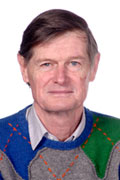 David Eltis is honored as co-author of his book that has been awarded the Louis Gottschalk Prize. The book,"The Atlas of the Transatlantic Slave Trade," was published in 2010.
Eltis is Robert W. Woodruff Professor of History.
The Gottschalk prize is awarded annually to an outstanding historical or critical study on a subject of eighteenth-century relevance by the American Society for Eighteenth-Century Studies.
Related: New website to trace origins of enslaved Africans

•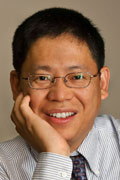 Younan Xia has been designated the first Georgia Research Alliance Eminent Scholar in Nanomedicine.
Xia is the Brock Family Chair in the Wallace H. Coulter Department of Biomedical Engineering at Emory and Georgia Tech. He is an adjunct professor in biomedical engineering in the Emory School of Medicine.  
An internationally recognized leader in the field of nanotechnology, Xia focuses his research on the novel class of materials known as nanocrystals and the development of innovative technologies enabled by them for technologies in molecular imaging, early cancer diagnosis, targeted drug delivery, biomaterials, regenerative medicine and catalysis.

•
"Acclaim" recognizes the accomplishments of staff and faculty. Listings may include awards and prizes; election to boards and societies; and similarly notable accomplishment in the wider community. To submit an item for the weekly "Acclaim" column, contact emory.report@emory.edu.
---