Pentz on education board ethics panel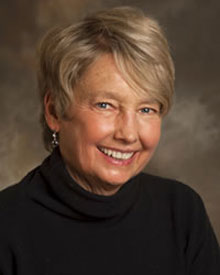 Rebecca Pentz, professor of hematology and medical oncology in research ethics at Winship Cancer Institute of Emory University and one of the nation's leading ethicists, has been named chair of the Ethics Commission of the Atlanta Board of Education. 
Pentz, who holds a doctorate in philosophy from the University of California at Irvine, is a widely published investigator and author in bioethics. Her research focus is empirical ethics research on such issues as informed consent, phase 1 research and genetic confidentiality, as well as helping researchers with their protocols to make them ethically sound. 
"I'm very honored to be named chair of this panel," said Pentz. "My kids all went to public school, and I believe public schools are a wonderful way for people to receive an education." 
The Ethics Commission investigates complaints filed pursuant to the Board Member Code of Ethics and Board Member Conflict of Interest policies. Pentz will serve a five-year term.
The first order of business for the panel will be a day of training so that a procedure is in place to "deal fairly and ethically" with ethics issues, Pentz says. "You want to be able to decide if a complaint should be reviewed, and how to think about things ethically and apply that to procedures," she explains. 
Pentz, who has decades of experience in medical ethics, is a fulltime ethicist at Winship Cancer Institute, and an Emory Center for Ethics faculty member.

Wagner reappointed to presidential commission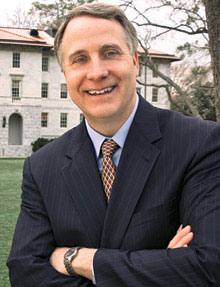 Emory President James W. Wagner has been reappointed vice chair of the Presidential Commission for the Study of Bioethical Issues. He has served in the position since first being appointed by President Barack Obama in 2009.
University of Pennsylvania President Amy Gutmann was reappointed to chair the group advising Obama on bioethical issues that may emerge from advances in biomedicine and related areas of science and technology. The commission is charged with identifying and promoting policies and practices that ensure scientific research, health care delivery and technological innovation are conducted in an ethically responsible manner.
Wagner has led Emory as its 19th president since 2003. An award-winning teacher and scientist, Wagner has championed the role of ethics in Emory's mission by significantly enhancing the prominence of the university-wide Center for Ethics and including ethical engagement as a pillar of Emory's strategic vision.
— From staff reports
---