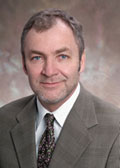 Walter J. Curran, Jr. has received a top national ranking among researchers.
Curran is executive director of Emory's Winship Cancer Institute.
He was ranked number 22 among 35,000 researchers in a nationwide survey of National Institutes of Health grant funding in 2011. Curran, whose NIH research funding totaled $16,074,557 last year, is the only researcher in Georgia and the only NCI-designated cancer center director to be among the top 25 in NIH grant funding.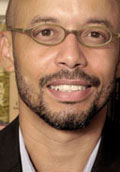 Lawrence P. Jackson has won two more awards for his book , "The Indignant Generation: A Narrative History of African American Writers and Critics, 1934-1960": the American Publishers Awards for Professional and Scholarly Excellence in literature; and a literary award from the Black Caucus of the American Library Association in the nonfiction category.
In 2011, he received an award from the Modern Language Association of America for the book.
Jackson is professor of English and African American Studies in Emory College of Arts and Sciences.
Related: Book|Report podcast about "The Indignant Generation"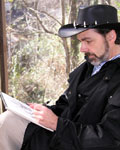 Jef Murray received an invitation to speak at the Bram Stoker Centenary Conference at the University of Hull and Whitby, England.
Murray is a specialist in the Pitts Theology Library.
He will present on his illustration work for Gothic novels, particularly "The Magic Ring" by Fouque and on two new republished Gothic works including one by Bram Stoker himself.



•

"Acclaim" recognizes the accomplishments of staff and faculty. Listings may include awards and prizes; election to boards and societies; and similarly notable accomplishment in the wider community. To submit an item for the weekly "Acclaim" column, contact emory.report@emory.edu.
---