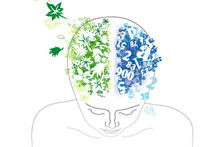 Ani B. Satz will be in conversation with Martha Albertson Fineman for the "Life of the Mind" faculty discussion "Animals and Humans: Making Law More Responsive to Live Experience" on Wednesday, Feb. 1.
The free, public discussion will be at 4 p.m. in the Jones Room of the Woodruff Library.
Satz is associate professor in the School of Law with specialties in health law, disability law, law and philosophy and animal law.  She also holds faculty appointments in the Rollins School of Public Health and the Center for Ethics.
Fineman is the Robert W. Woodruff Professor of Law and a leading authority on family law and feminist jurisprudence. As co-director of Emory's Race and Difference Initiative, she is the director of one of its sub-initiatives, the Vulnerability Studies Project.
The Life of the Mind series is sponsored by the Office of the Provost and the Faculty Council to celebrate Emory's outstanding faculty and the University's dynamic intellectual community.  
For more information, call 404.727.6635 or email thomas.jenkins@emory.edu.
---