Natasha Trethewey
Last Modified:
Natasha Trethewey, Robert W. Woodruff Professor of English and Creative Writing, is the 19th U.S. Poet Laureate.
"Poetry is a source of vibrant energy on the Emory campus, in large part due to Natasha's brilliance and commitment," says Robin Forman, dean of Emory College of Arts and Sciences.
"This is a wonderful moment not just for Natasha, her friends, family and colleagues, but also for the hundreds of students -- undergraduate and graduate -- whose lives have been enriched by the opportunity to learn from her."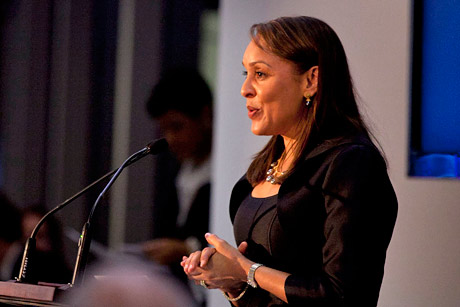 Emory professor Natasha Trethewey begins her term as the nation's 19th Poet Laureate with a Sept. 13 reading at the Library of Congress in Washington, D.C.
Recent News »
No recent stories are available.