Emory and Grady awarded nearly $4 million to study Atlanta car crashes and subsequent injury
Woodruff Health Sciences Center | Nov. 9, 2017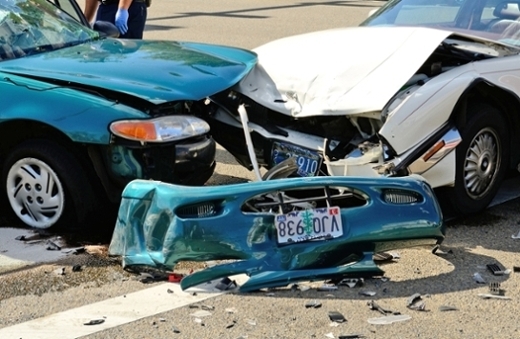 In this $4 million, five-year-study, researchers expect to investigate 60 to 65 automobile crashes per year in greater metro Atlanta that result in injury.
The Injury Prevention Research Center at Emory University, along with Grady Memorial Hospital and collaborators at the University of Michigan, have been awarded a five-year project for almost $4 million to study motor vehicle crashes in the metro-Atlanta area that result in injuries treated at Grady. This project is funded by the National Highway Traffic Safety Administration (NHTSA) and will create a Crash Injury Research and Engineering Network (CIREN) center, where the research will be conducted. 
With a goal to improve vehicle safety and support injury prevention, CIREN centers collect data on the performance of vehicles in crashes and the resulting injuries. CIREN is one of the NHTSA's major data collection systems for motor vehicle crashes. Following an extensive quality-control process, CIREN case data are then made available to the public.
"Data from CIREN centers help drive rulemaking to make vehicles safer for passengers," says Jonathan Rupp, MD, associate professor of emergency medicine, Emory University School of Medicine, and principal investigator of the newly formed CIREN center at Emory and Grady. "CIREN relies on high-volume trauma centers like Grady's Marcus Trauma Center to conduct research on injuries following car crashes. This CIREN award would not have been possible without the strong, collaborative relationship between Emory and Grady."
Participants will be enrolled in the study when brought by ambulance or helicopter to Grady's trauma center, Georgia's busiest Level 1 trauma center, following the crash. The Emory/Grady center is one of seven designated CIREN centers in the U.S.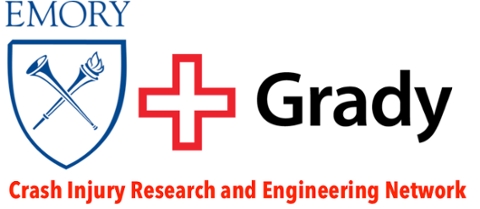 CIREN centers are awarded funding for research for either a medical center arm or an engineering center arm. The Emory/Grady collaboration is one of two programs in the country that has been awarded both a medical center and an engineering center designation. Sub-contractors from the University of Michigan will assist with engineering data analysis.
Each arm provides different functions and responsibilities:
CIREN Medical Centers: focus on data collection and enrolling patients into the study. This arm sends expert investigators into the field to measure the damage to the interior and exterior of the vehicle, download the event data recorder, and to document the scene of the crash. In parallel, the medical center team records detailed information on the occupant injuries sustained during the crash that will eventually be matched to specific vehicle damage.
CIREN Engineering Centers: focus on analysis of the data collected by the medical centers with the goal of identifying how injuries occurred and the parts of the vehicle involved in causing these injuries -- to hopefully prevent that same injury in the future.
"This is an incredible honor that reflects the national prominence of Grady's Marcus Trauma Center and the expertise of the engineering and medical teams brought together for this project," says David Wright, MD, professor of emergency medicine at Emory and co-principal investigator of the CIREN award. "Collaborators in emergency medicine, trauma surgery, radiology, engineering (sub-contractors at the University of Michigan) and other experts will spend the next five years collecting and analyzing data to better understand the mechanisms of injuries from modern automobiles."
In this study, researchers expect to investigate 60 to 65 automobile crashes per year in greater metro Atlanta that result in injury. At the completion of the study, the investigators hope to have data on more than 300 patients injured in crashes.
"Motor vehicle accidents are the number one trauma we see at Grady, resulting in thousands of crash victims each year," says Peter Rhee, MD, chief of acute care surgery at Grady Health System. "We are excited to continue contributing to the work in the new CIREN center, in hopes of better understanding how to continually improve the safety of our drivers and passengers."
CIREN's focus is on injury causation in newer vehicles; therefore, the study will enroll cars, vans, and light trucks that are six or fewer years older than the calendar year at the time of the enrollment (i.e., in calendar year 2017, a 2011 model year vehicle or newer would quality for the study). Some older car models will be considered if no major chassis or safety technology has changed within a certain period of time.
The CIREN team will respond to car accidents in a specially-marked CIREN crash investigation vehicle. After the first year of study, the team plans to begin researching crashes that involve pedestrians and motorcycles.