Emory primary care grows with nine new clinics and a clinic expansion
Woodruff Health Sciences Center | Sept. 13, 2017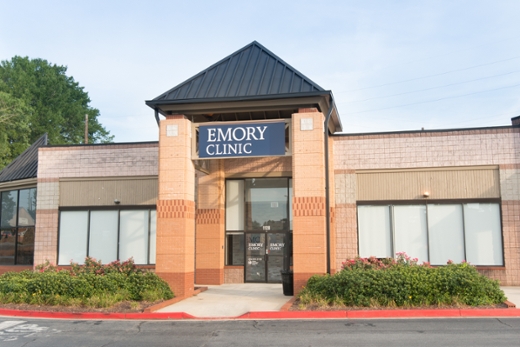 A new Emory Clinic, located at 2100 Roswell Rd. in Marietta, has opened its doors and is accepting primary care patients.
To meet the growing demand of patients in need of primary care providers, Emory Healthcare is expanding its primary care services with the opening of nine new clinics and adding extra providers to a tenth.
Emory has purchased six primary care clinics originally owned by Harken Health, a primary care start-up by insurer UnitedHealth Group. In January 2016, Harken Health opened six locations in metro-Atlanta, providing highly-individualized primary health care services. In May 2017, the company announced it would close the locations at the end of July, citing a scale-back in operations and financial losses. Harken Health locations in Chicago were closed, as well.  
Now operating under Emory Healthcare, each new clinic will be staffed with a health care team, including a physician and/or nurse practitioner and several health coaches. Health coaches, sometimes referred to as health/patient navigators, work with the providers and patients to keep track of and manage patients' health care goals.  
Former Harken Health employees and providers at the Atlanta locations have been given the opportunity to remain at their practices and become Emory employees.  
Locations of the new primary care clinics are as follows:
705 Town Blvd., Atlanta, Ga. 30319 – (opening Sept. 19)
158 West Ponce de Leon Ave., Decatur, Ga. 30030 – (opening Oct. 6)
1850 East-West Connector, Austell, Ga. 30106 – (opening TBA)
3780 Old Norcross Rd., Duluth, Ga. 30096 – (opening TBA)
Patients can also find new primary care services at
Emory Clinic at Old Fourth Ward
. This new clinic, located at 740 Ralph McGill Blvd NE in Atlanta, opened for business on August 28. Three physicians and supporting staff will be available to care for patients at this facility.  
Emory at Peachtree Hills, located at 2200 Peachtree Rd. in Atlanta, will open in November with one physician. Emory at Belmont, 2550 Atlanta Rd. SE in Smyrna, is slated for a November opening, as well.  
Meanwhile,
Emory Clinic at Midtown
, which has been at Emory University Hospital Midtown, 550 Peachtree St. NE in Atlanta, since 2002, is expanding its services to keep up with a growing patient base. Two new doctors and a nurse practitioner are joining this practice.  
"We are tremendously excited to offer more primary care access and nearby locations to our patients," says Ted Johnson, MD, MPH, the Paul W. Seavey Endowed Chair and physician lead for Emory Primary Care. "These new clinics provide a health home base that will allow us to help our patients and their families better meet their health needs – whether simple or serious."  
For more information on Emory's primary care services and locations, visit:
www.emoryhealthcare.org/locations/index.html?type=primary
or call Emory HealthConnection at 404-778-7777.