Acclaim >>
Honors for Fox, Liotta, Tedesco and Emory nurses
Emory Report | Dec. 13, 2013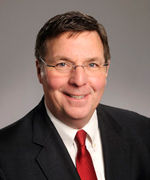 John Fox
John Fox has been named chair-elect of the Georgia Hospital Association (GHA) board.
Fox is president and chief executive officer of Emory Healthcare, overseeing Emory Healthcare's six hospitals and its physician groups. During his tenure, Emory Healthcare's two large teaching hospitals have achieved top rankings for the last two years in quality leadership.
Fox will hold the position of chair-elect until the next annual meeting in November  2014. Then he will be named chair of the GHA Board of Trustees, a position he will hold through November 2015.
Dennis Liotta
Dennis Liotta has been named to the 2013 class of the National Academy of Inventors (NAI).
Liotta is Samuel Candler Dobbs Professor of Chemistry and executive director of the Emory Institute for Drug Development.
Liotta was one of the developers of Emtriva, a breakthrough antiviral drug for the treatment of HIV. His lab has generated therapies for a variety of illnesses and conditions, including cancer, rheumatoid arthritis and hepatitis B.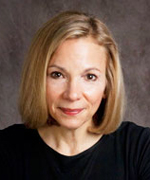 Lisa A. Tedesco
Lisa A. Tedesco has received the 2014 Gies Award for Outstanding Achievement - Dental Educator.
Tedesco is dean of the Laney Graduate School, and professor of behavioral sciences and health education in the Rollins School of Public Health.
The award from the American Dental Education Association honors individuals and organizations exemplifying dedication to the highest standards of vision, innovation and achievement in dental education, research and leadership.
Seven Emory nurses received top honors in selected categories at the 2013 Nurse of the Year Awards, sponsored by the Georgia Chapter of the March of Dimes in partnership with Blue Cross Blue Shield of Georgia.
They are:
• Debbie Gunter, Emory University Hospital. Category: Hospice/Home Health/Palliative Care
• Roberta Kaplow, Emory University Hospital. Category: Oncology
• Mylinh Yun, Emory University Hospital. Category: Rising Star
• Mary Zellinger, Emory University Hospital. Category: Advanced Practice
• Mary Gullatte, Emory University Hospital Midtown. Category: Administration
• Angela Amar, Nell Hodgson Woodruff School of Nursing. Category: Behavioral Health
• Tami Thomas, School of Nursing. Category: Informatics, Research and Evidence-Based Practice
The Nurse of the Year Awards recognize nurses who demonstrate exceptional patient care, compassion and service.