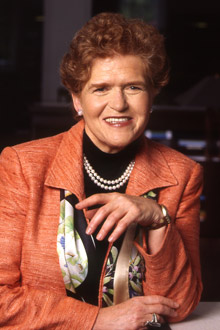 Expert: Deborah Lipstadt
Deborah Lipstadt is the Dorot Professor of Modern Jewish and Holocaust Studies at Emory.
One of the nation's foremost experts on Holocaust denial and modern anti-Semitism, Lipstadt's 2005 book, "History on Trial: My Day in Court with David Irving," is the story of her libel trial in London against Irving, who sued her for calling him a Holocaust denier and right wing extremist.The now-famous libel trial occurred when Irving sued Lipstadt over her 1993 book, "Denying the Holocaust: The Growing Assault on Truth and Memory," the first full-length study of the history of those who attempt to deny the Holocaust. The case grew into a six-year legal battle in which Lipstadt prevailed.
Contact:
404-727-2298 office
dlipsta@emory.edu
More on Deborah Lipstadt »
Aug. 3, 2021
July 30, 2021
Media »
Related Resources »