Emory's Class of 2024
Extraordinary times, extraordinary students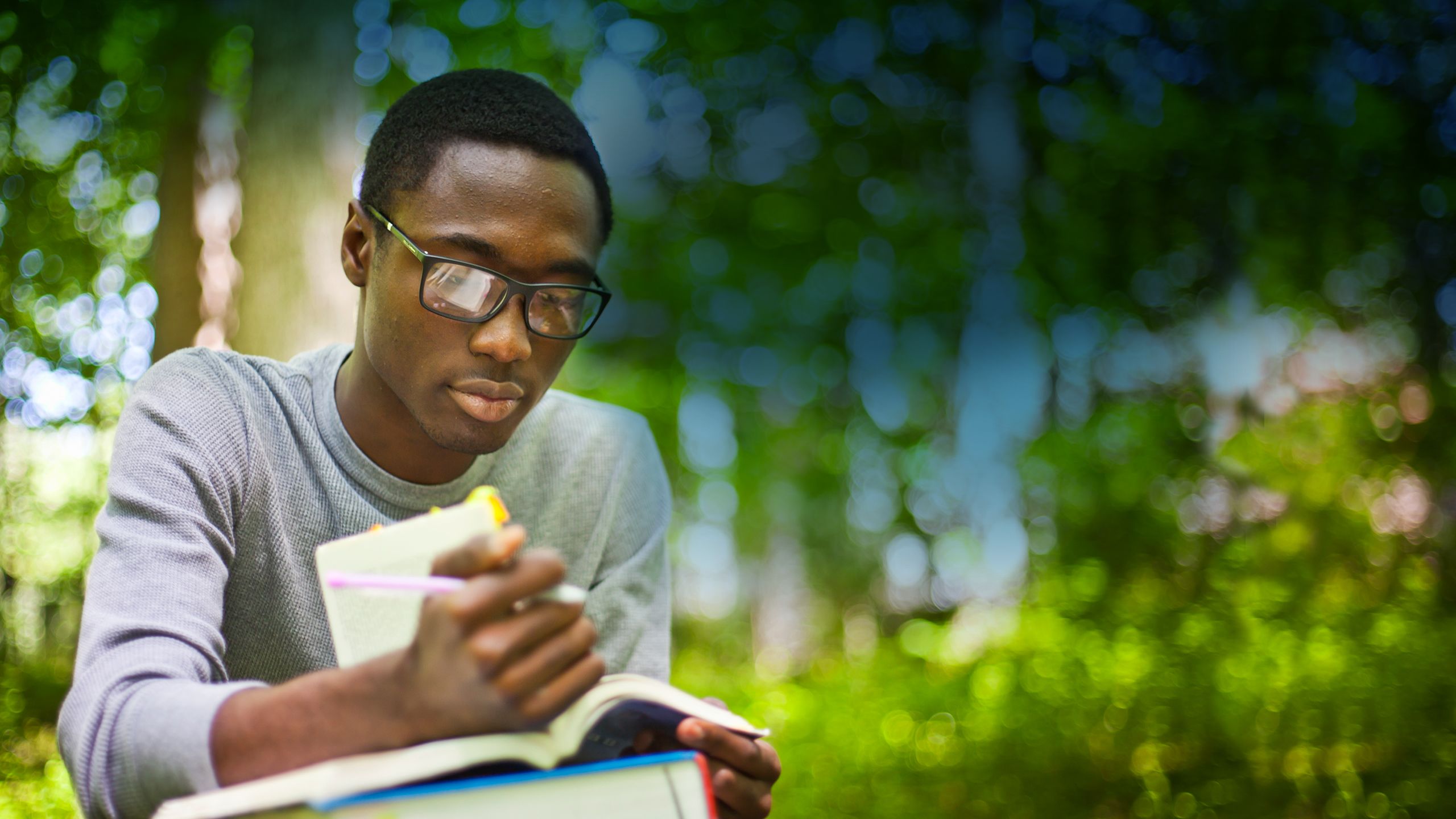 For billions of people across the world, daily life may have been upended by the COVID-19 pandemic, but the best of humanity — its compassion, its ingenuity, its optimism — continues to shine through. Hope is winning out over fear.
Undaunted and resilient, families and friends are still celebrating birthdays and weddings, even if by videoconference. Parents haven't stopped marveling at their children's milestones and dreaming about their bright futures.
Students finishing their senior year of high school while sheltering at home remain as eager as ever about college and their march toward independence and adulthood. And on Wednesday evening, March 25, 5,925 of these students joined Emory College and Oxford College as the final admitted students for Emory University's Class of 2024.
"Each year, the students who apply to join Emory's newest class impress us all with their motivation, talent and compassion," says Emory President Claire E. Sterk. "This year, even during these most unsettled of times, we are thrilled to admit the newest members of our academic community — students who exhibit the fierce intellectual curiosity and strong commitment to meaningful change that we need now more than ever. I'm thrilled that they are seeking to begin their journey here at Emory."
This year the university received 28,517 applications for admission. Emory College offered 4,142 students admission in Regular Decision, a 16.6% admit rate. Oxford College admitted 3,531 students in Regular Decision, a 23.8% admit rate.
Admitted students represent some of the most academically talented students in the world, students who have chosen a rigorous pathway for themselves in high school. Additionally, many admitted students offer a depth of passion or interest that exemplifies Emory's student body — curious students who are interested and engaged in the world around them. Together, these students will make up the incoming first-year class at the university.
"The students who we are inviting to join us in fall 2020 are distinguished not only by their strong academic record, but also by their curious minds and compassionate hearts," says Jan Love, interim provost and executive vice president for academic affairs. "They have demonstrated their determination to help others and improve their schools, their communities and the world. We are excited to support and encourage them as they begin their college experience and beyond."
As leaders inside and outside of the classroom, these students are expected to become engaged members of the vibrant Emory community.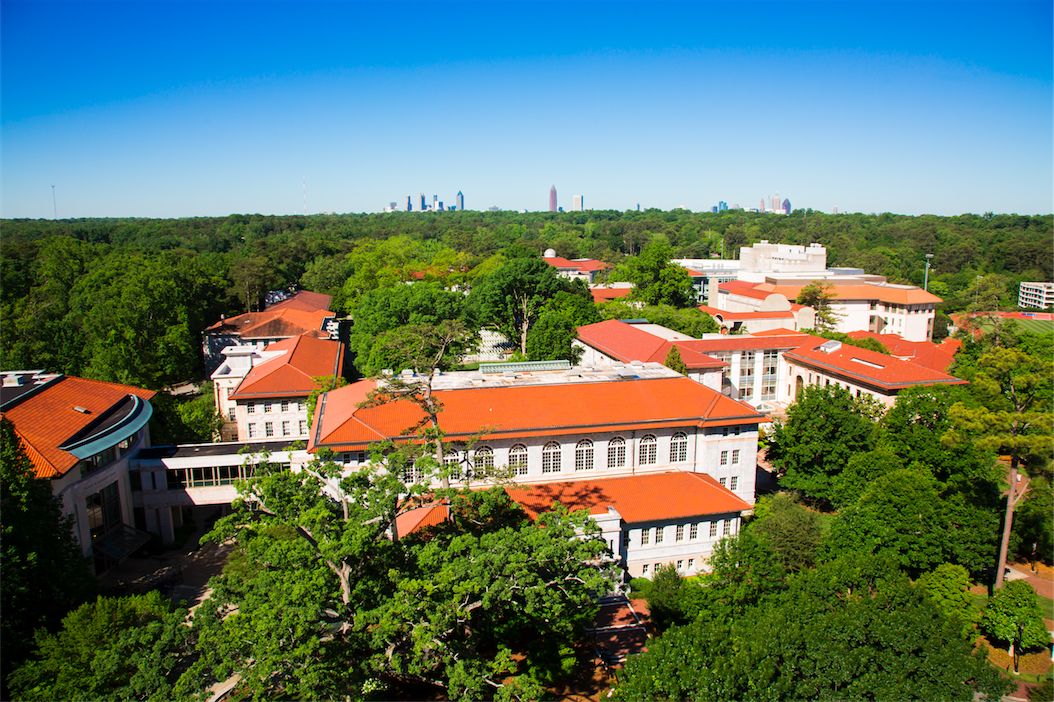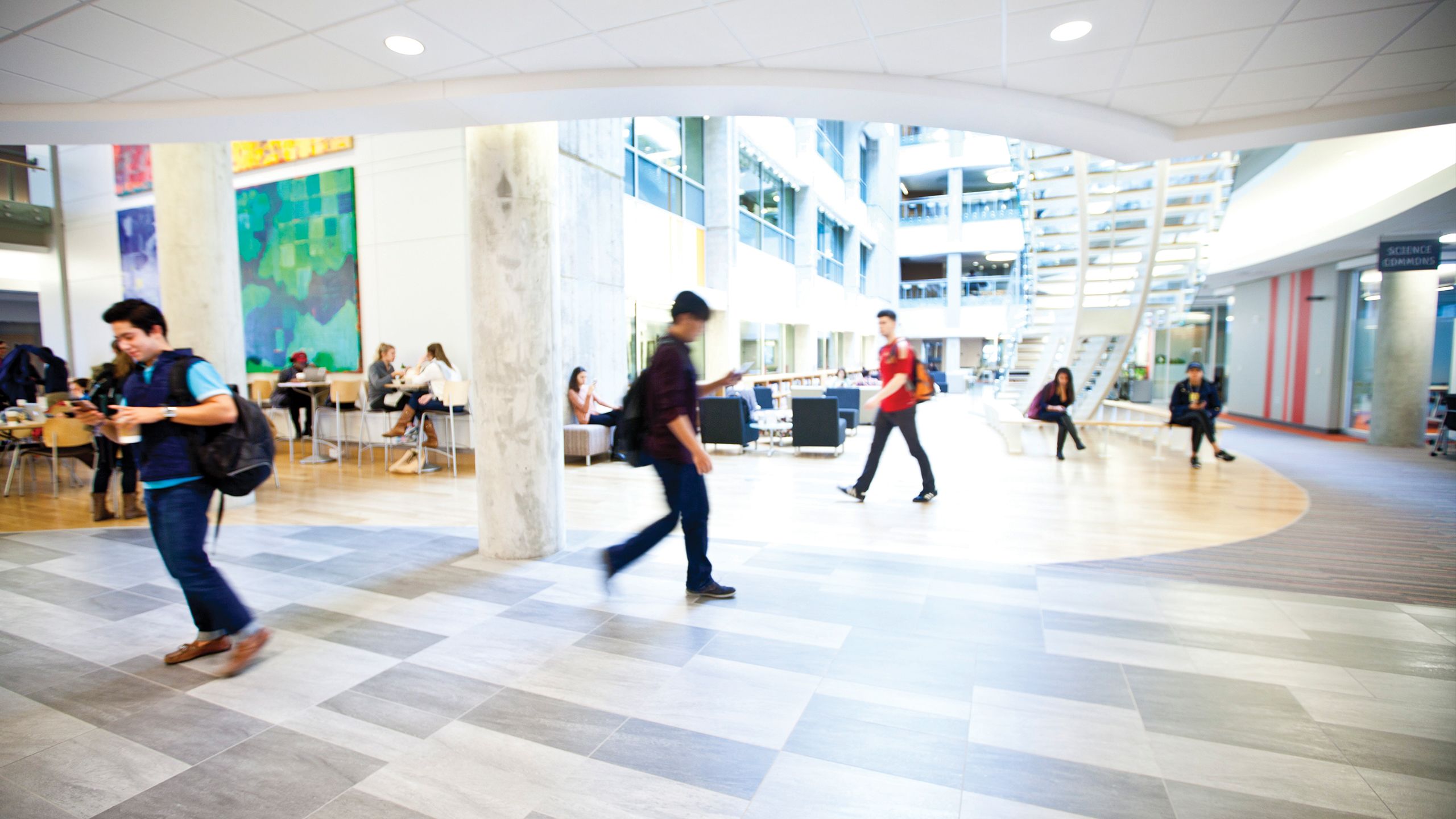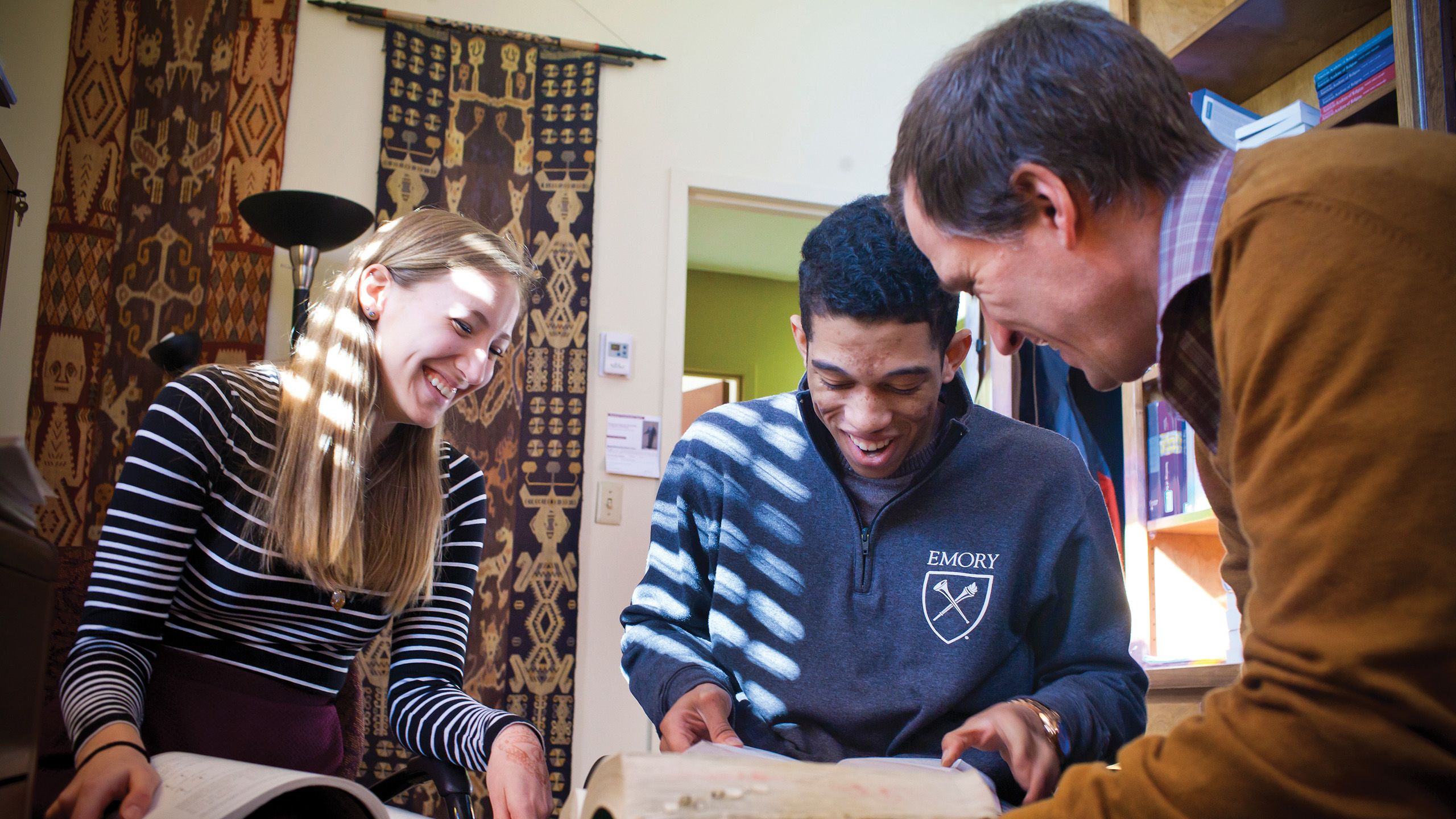 This year's applicants exhibit true interest and curiosity in learning, as well as keen interest and depth in exploring pursuits outside of the classroom, including the arts, athletics and community service.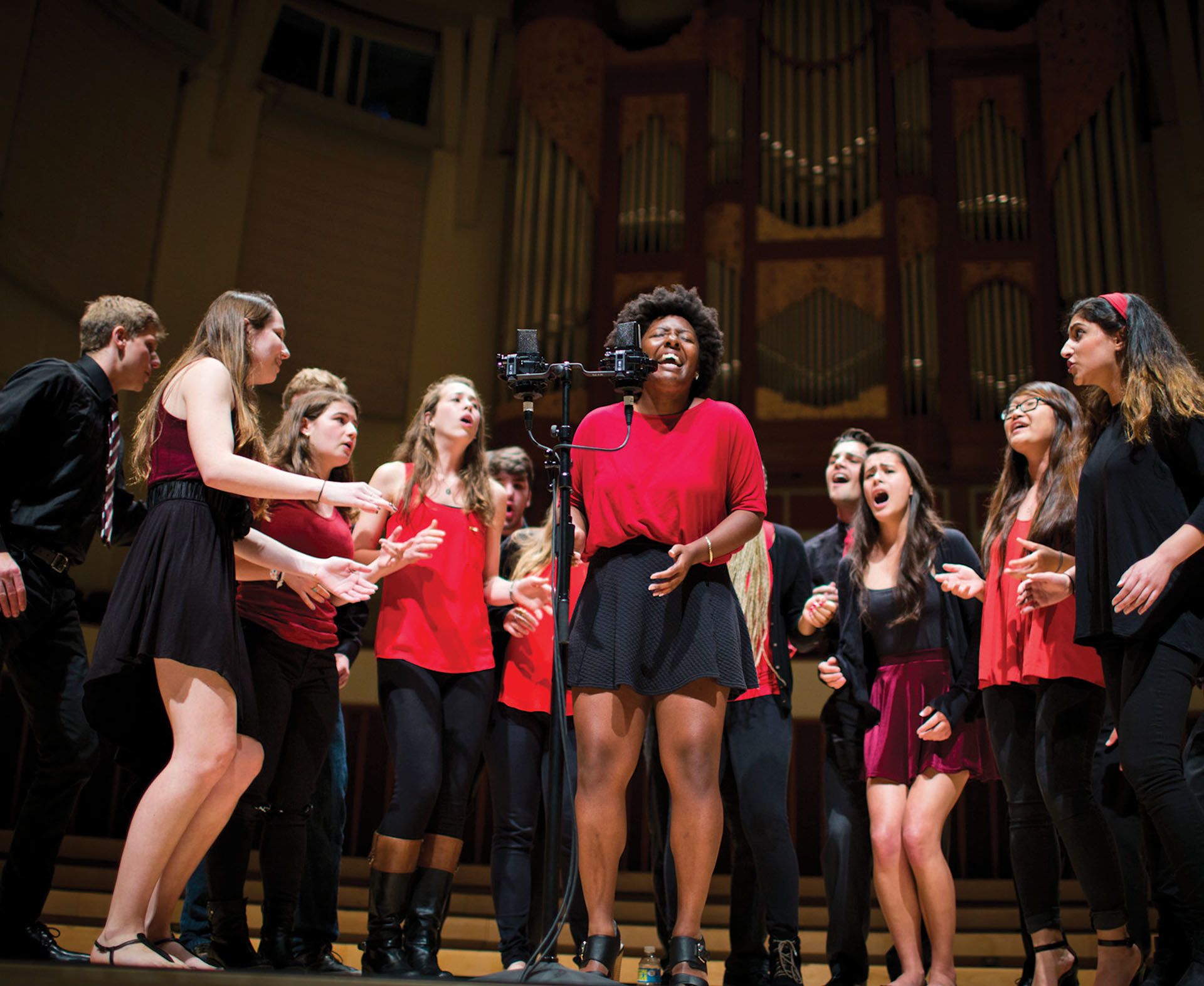 "It's wonderful to see Emory continue to grow its attractiveness to top young scholars and leaders, from an incredible array of backgrounds. Our admission process is designed to capture that growth," says John Latting, associate vice provost for undergraduate enrollment and dean of admission.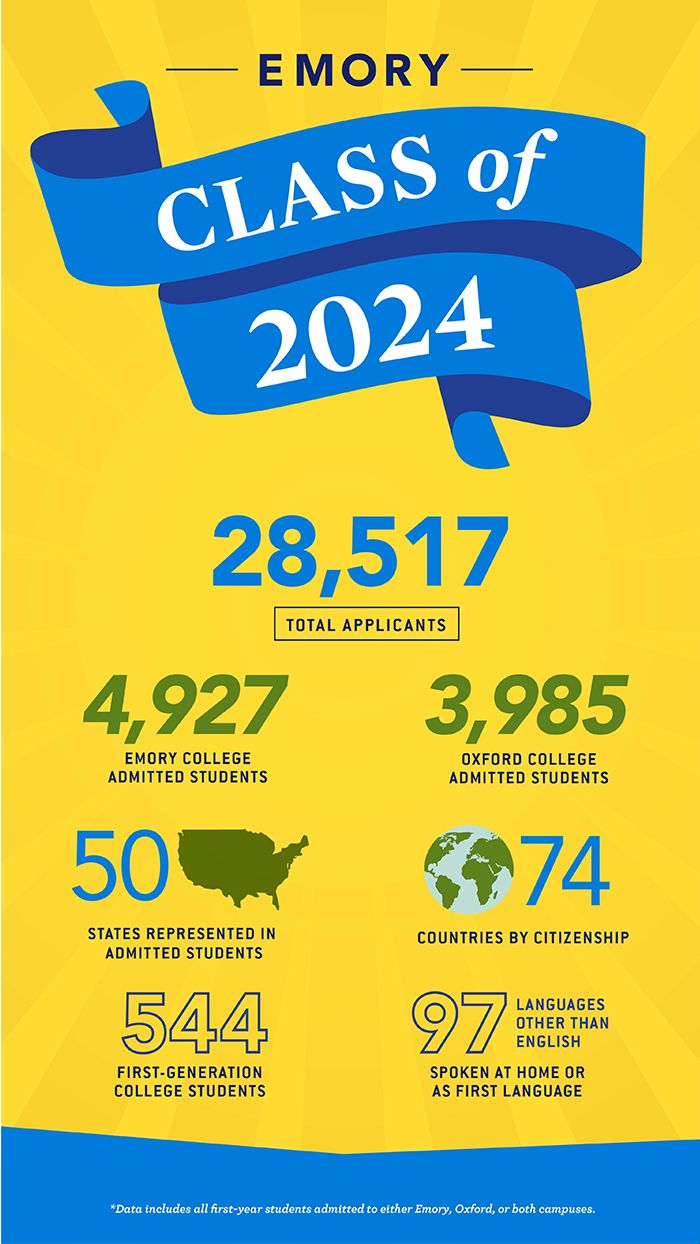 This year's admitted students are among the most accomplished to date at Emory.
Based on national distributions of test scores, grades and rigor of high school course work, admission staff estimates that two-thirds of students admitted to Emory College are in the top 0.5% of U.S. students in academic preparation. One-third of Emory admitted students are in the top 0.1% nationally.
"In these uncertain times, the admitted Class of 2024 brings us excitement and hope for our future at Emory," says Michael A. Elliott, dean of Emory College of Arts and Sciences and Candler Professor of English. "With the track record of immense curiosity, creativity and academic accomplishment of these students, the exceptional liberal arts education we provide will allow them to thrive in ways they can only begin to imagine. I can't wait to meet them."
Emory College is home to more than 50 departments, covering more than 80 major and 60 minor degree programs. Students are encouraged to explore widely and deeply in their coursework. Led by esteemed faculty across all fields of study, students are expected to ask bold questions and expand the boundaries of knowledge.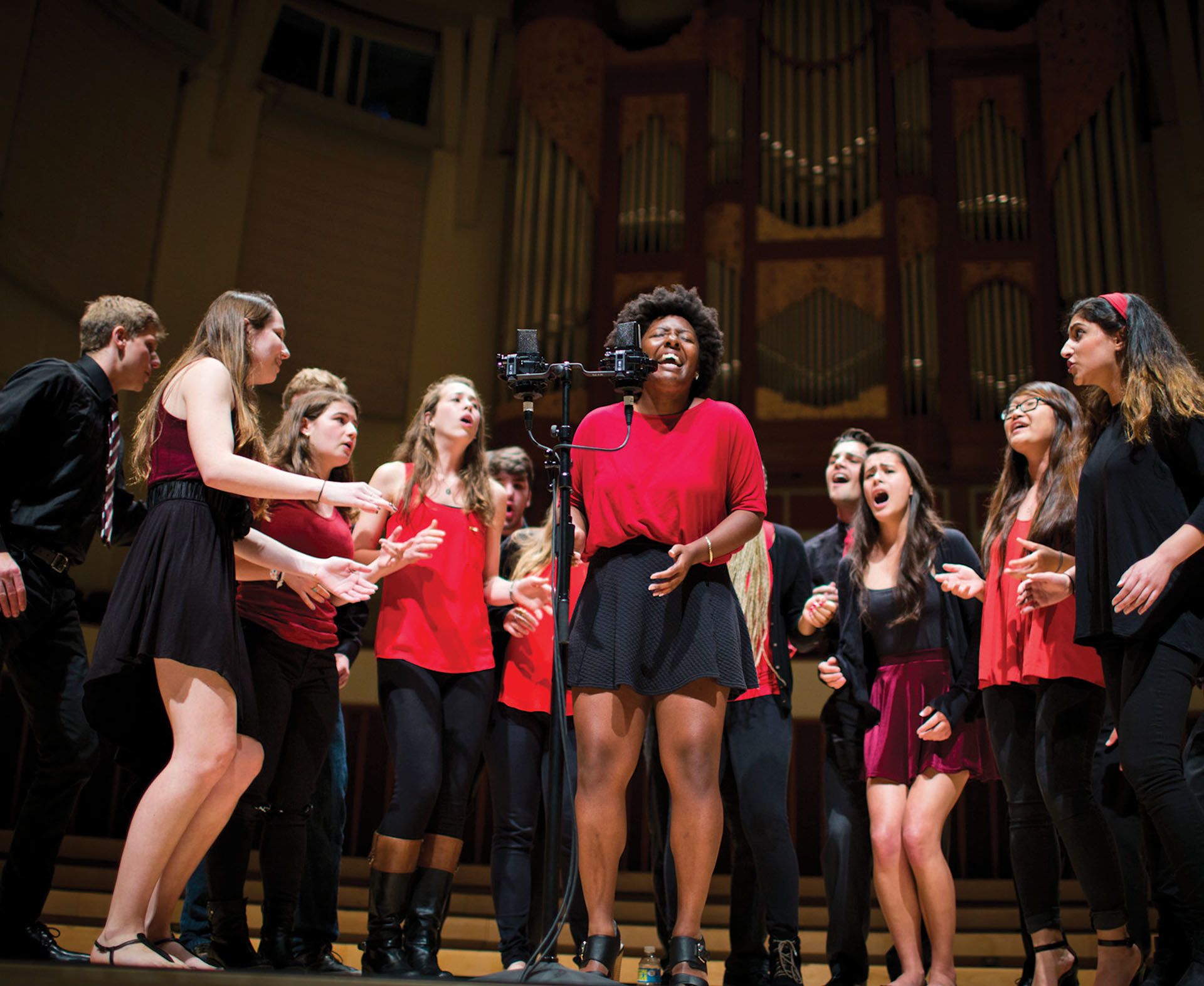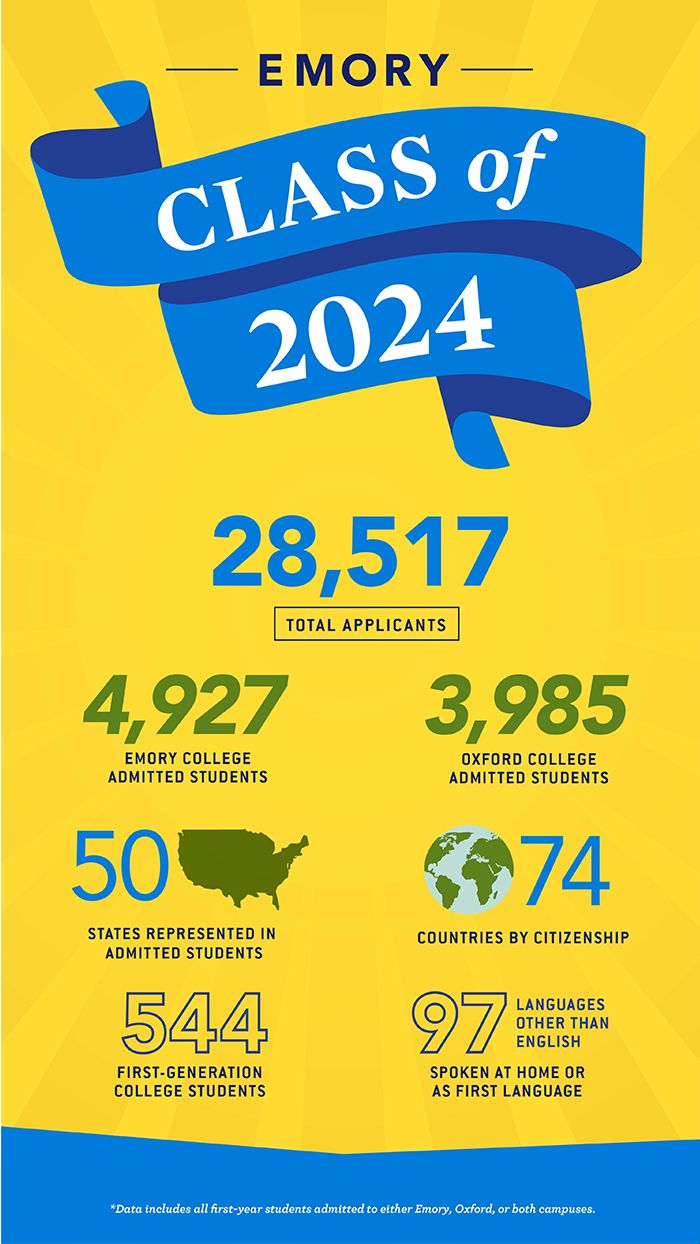 Entering Emory:
A Unique Experience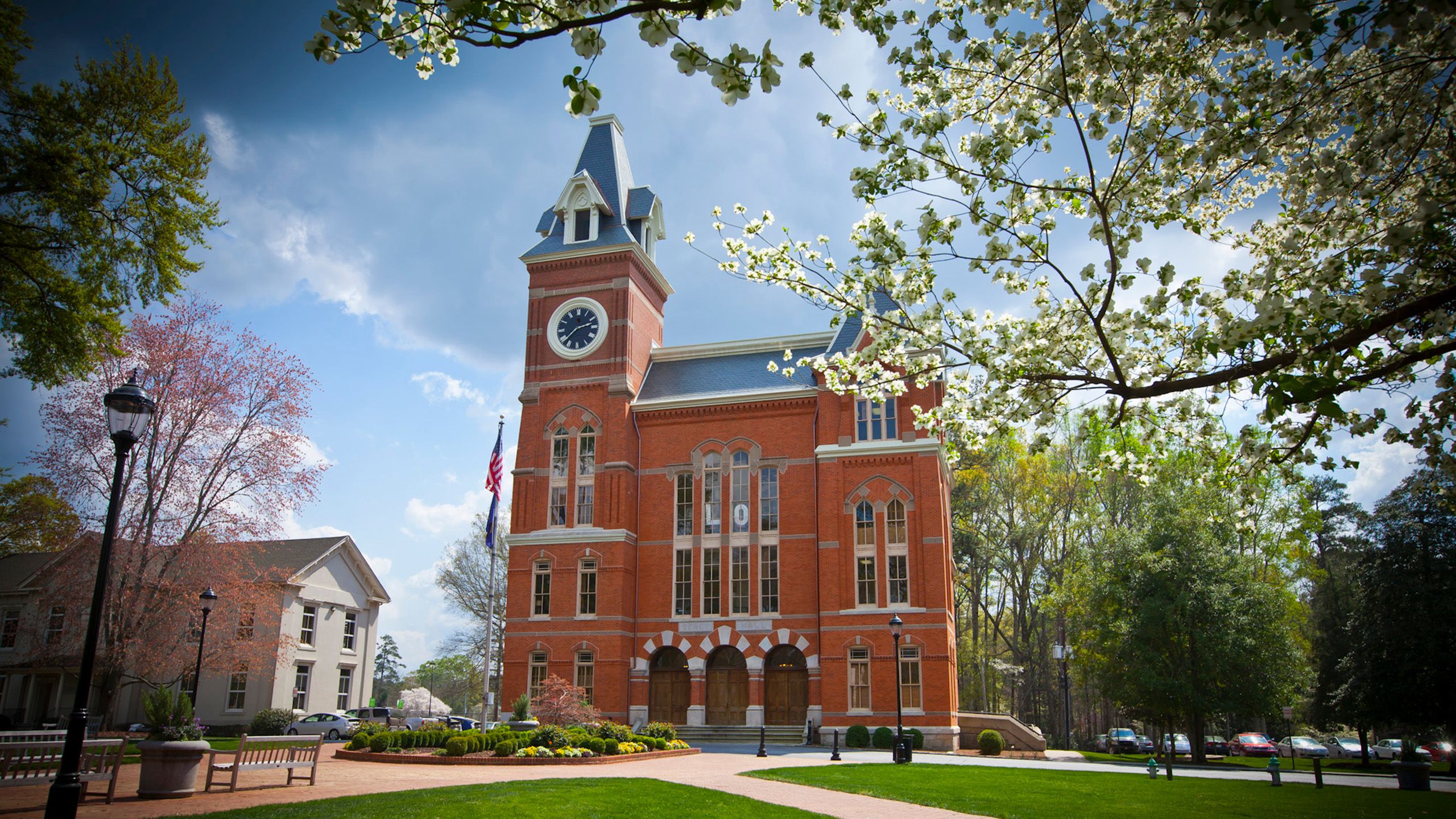 When high school seniors apply to Emory University, they select whether they want to apply to Emory College of Arts and Sciences, Oxford College, or both. About 57% applied to both colleges this year, a trend the university has seen over the last few years.
The quality of the education at both the Atlanta campus and Oxford campus is equal, but each location offers a unique learning environment. The Atlanta campus is home to Emory College, plus Emory's graduate and professional schools.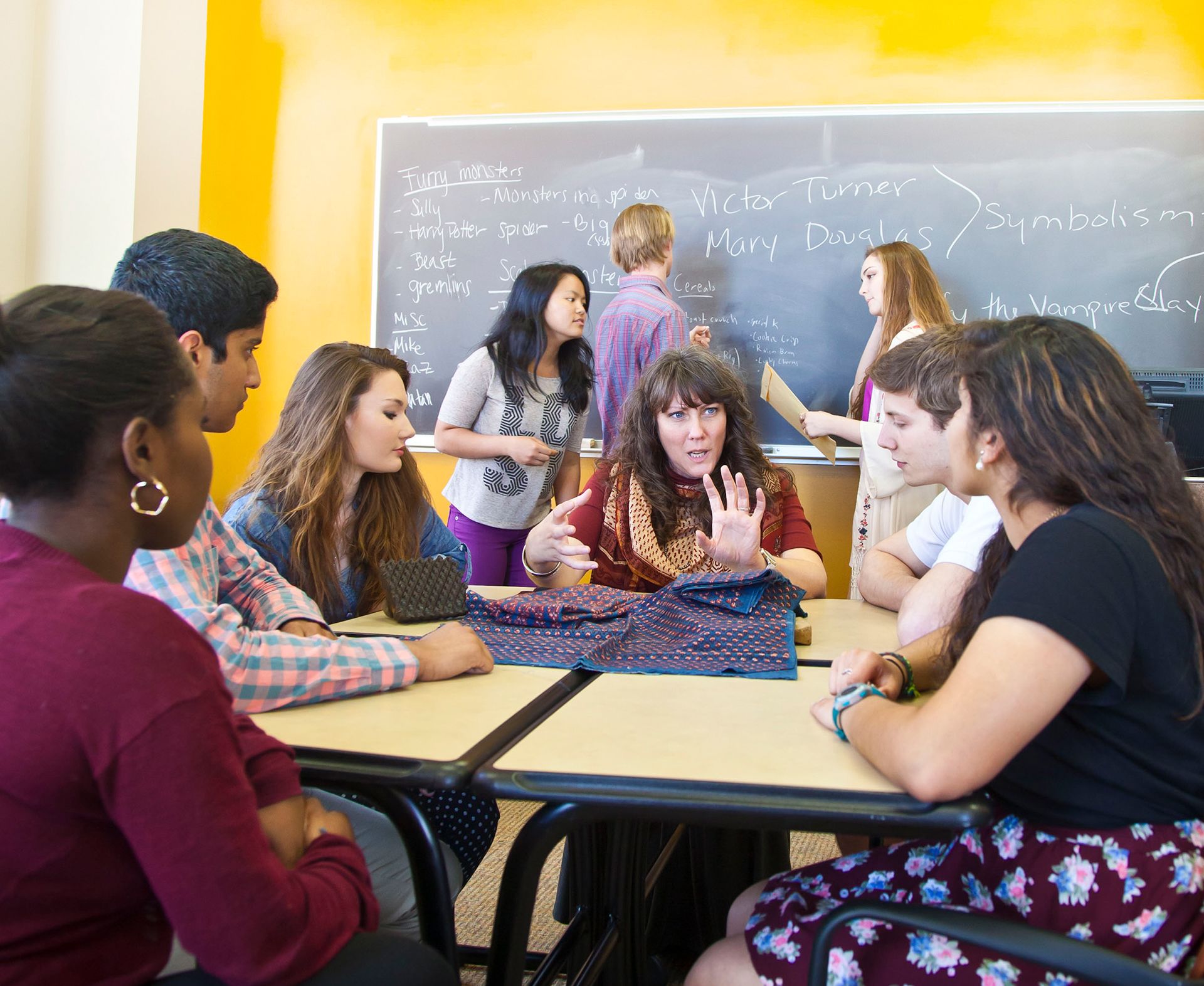 Approximately 6,000 undergraduates and 7,400 graduate students compose the student body at the Atlanta campus.
Oxford College, located 38 miles (61 km) east of Atlanta, is comprised solely of first- and second-year students, totaling about 1,000 students. The Oxford campus offers a uniquely close-knit and engaged community of students and faculty for the first two years of the undergraduate college experience.
"Emory's admitted class for fall 2020 is truly extraordinary. A distinctive part of Emory, Oxford College's academic experience is unlike any other in American higher education — a small-campus, liberal-arts college embedded within a top-tier research university," says Douglas A. Hicks, dean of Oxford College and William R. Kenan Jr. Professor of Religion.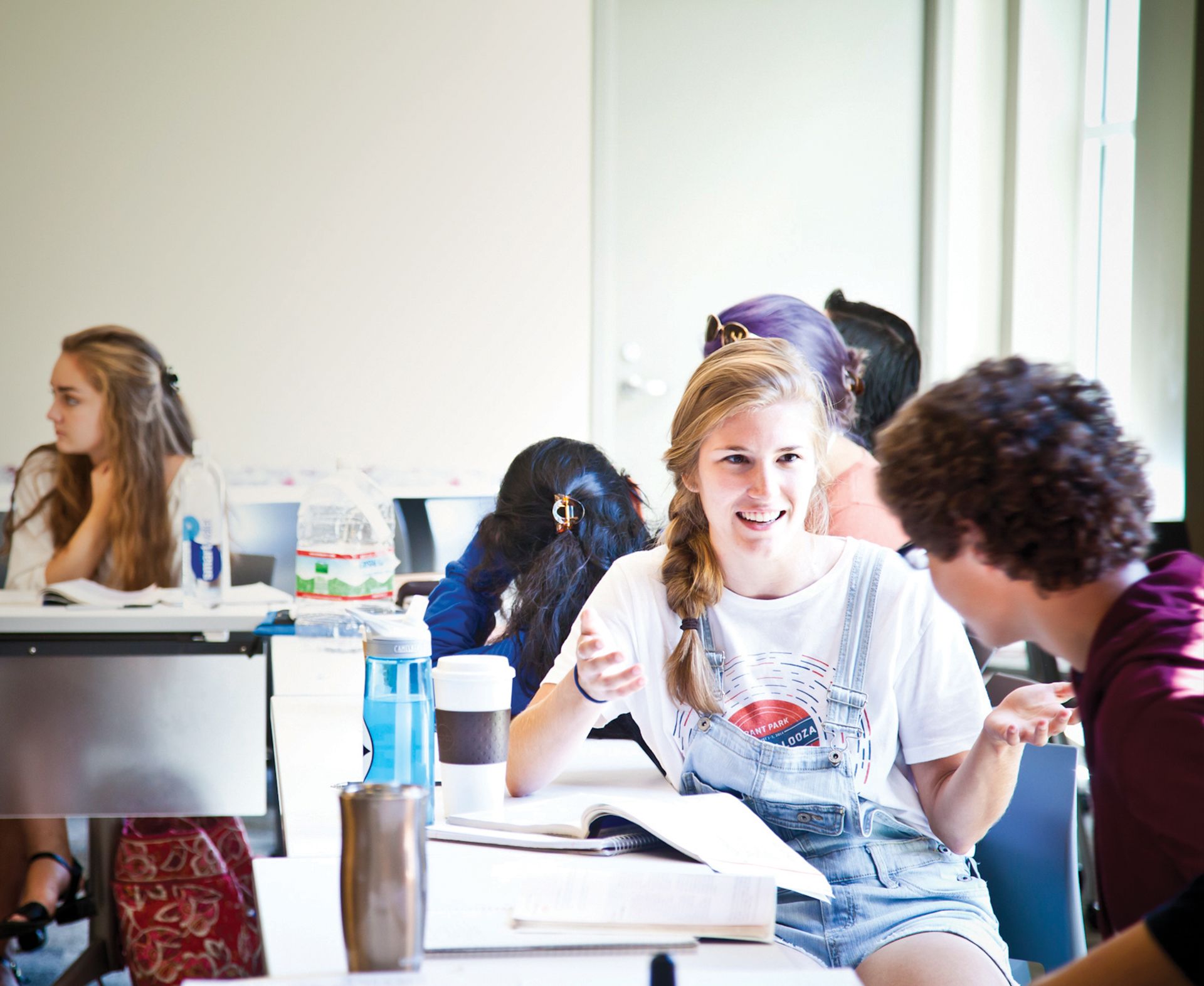 "Oxford is perfect for high-achieving students who want the close interaction with world-class faculty and the extraordinary opportunities for leadership and research that we offer," he says. All Oxford classes have less than 30 students, and 79% at Emory College on the Atlanta campus have less than 30 students.
While applicants can apply to one or both campuses, when reviewing applications, "Oxford looks for students who are ready to jump in with both feet and be leaders from day one," says Kelley Lips, dean of enrollment services for Oxford College.
"Because the Oxford campus is only comprised of first- and second-year students, we offer a unique opportunity for students looking for a more traditional liberal arts experience." Lips says. "We have seen a tremendous amount of growth in the academic quality, social awareness and community engagement of the applicant pool. Our admitted students are passionate learners who are both smart and willing to engage with the world around them in areas of social justice, research and community in order to make an impact."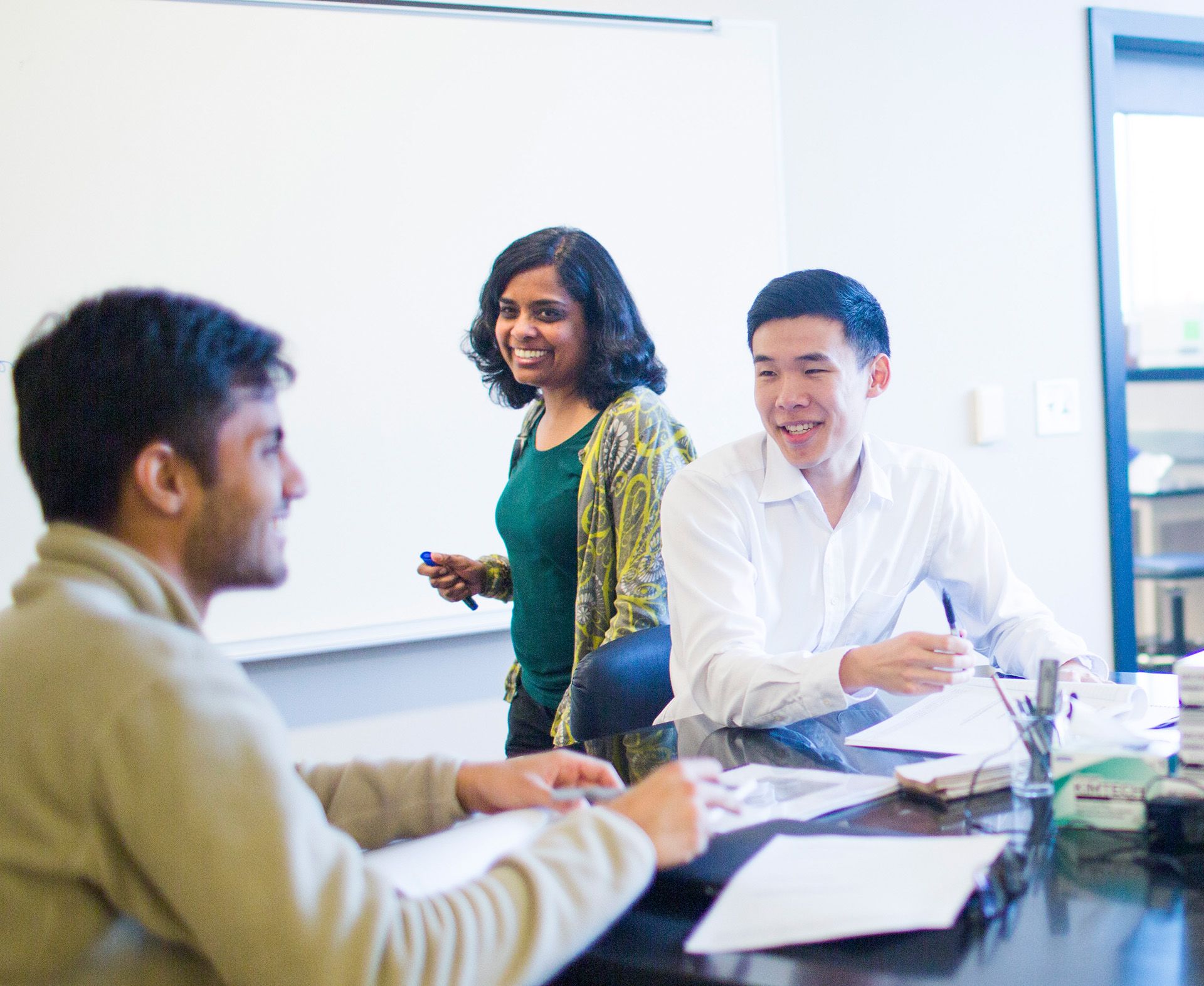 All Oxford students continue to the Atlanta campus automatically after finishing two years at Oxford. Both Emory College and Oxford students can apply to the Goizueta Business School or transition seamlessly into the Woodruff School of Nursing. Oxford students can also enter the Emory College of Arts and Sciences, while students already in Emory College can opt to remain there.
Regardless of which school (or major) a student chooses, everyone graduates with a degree from Emory University at the end of their four years.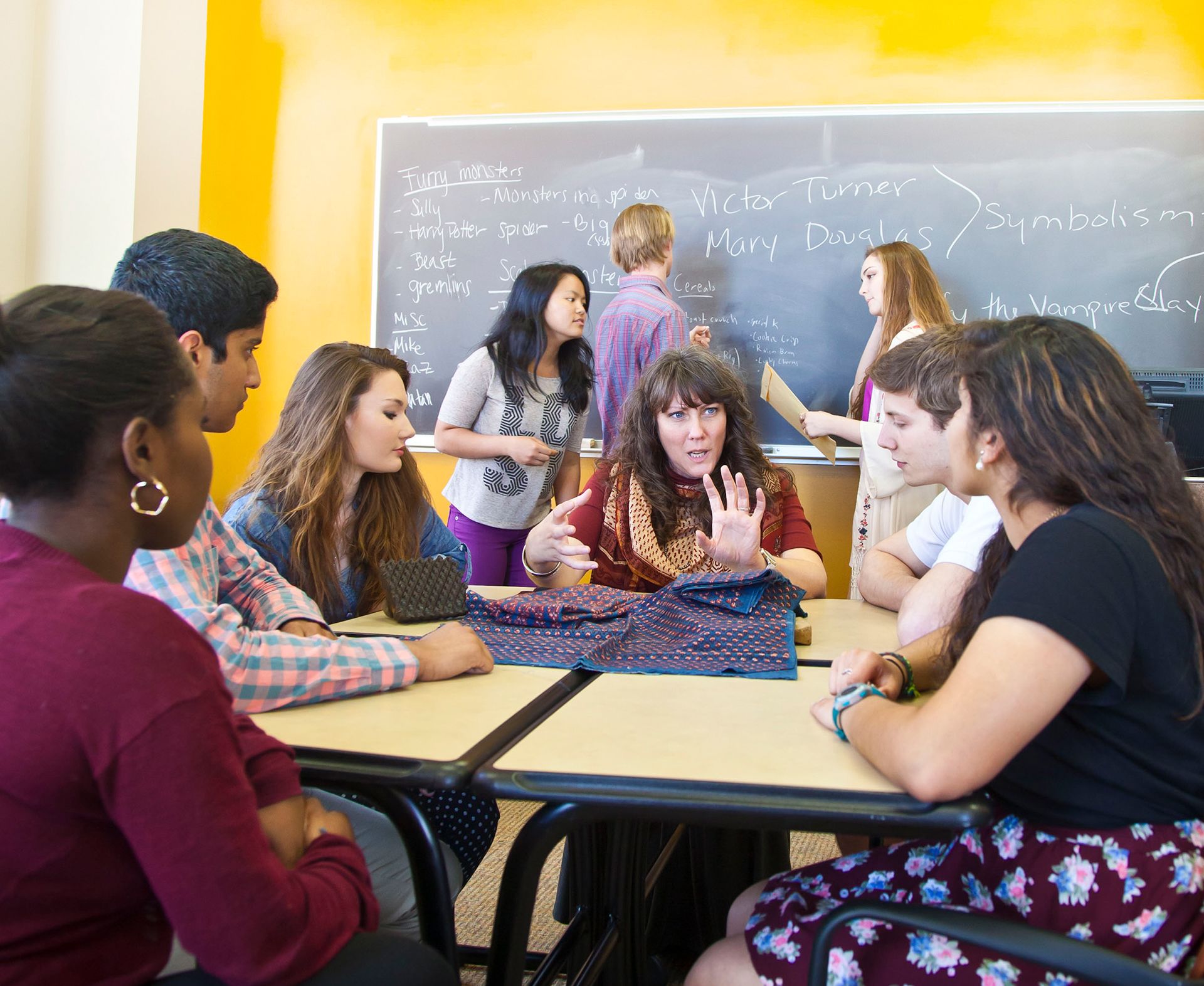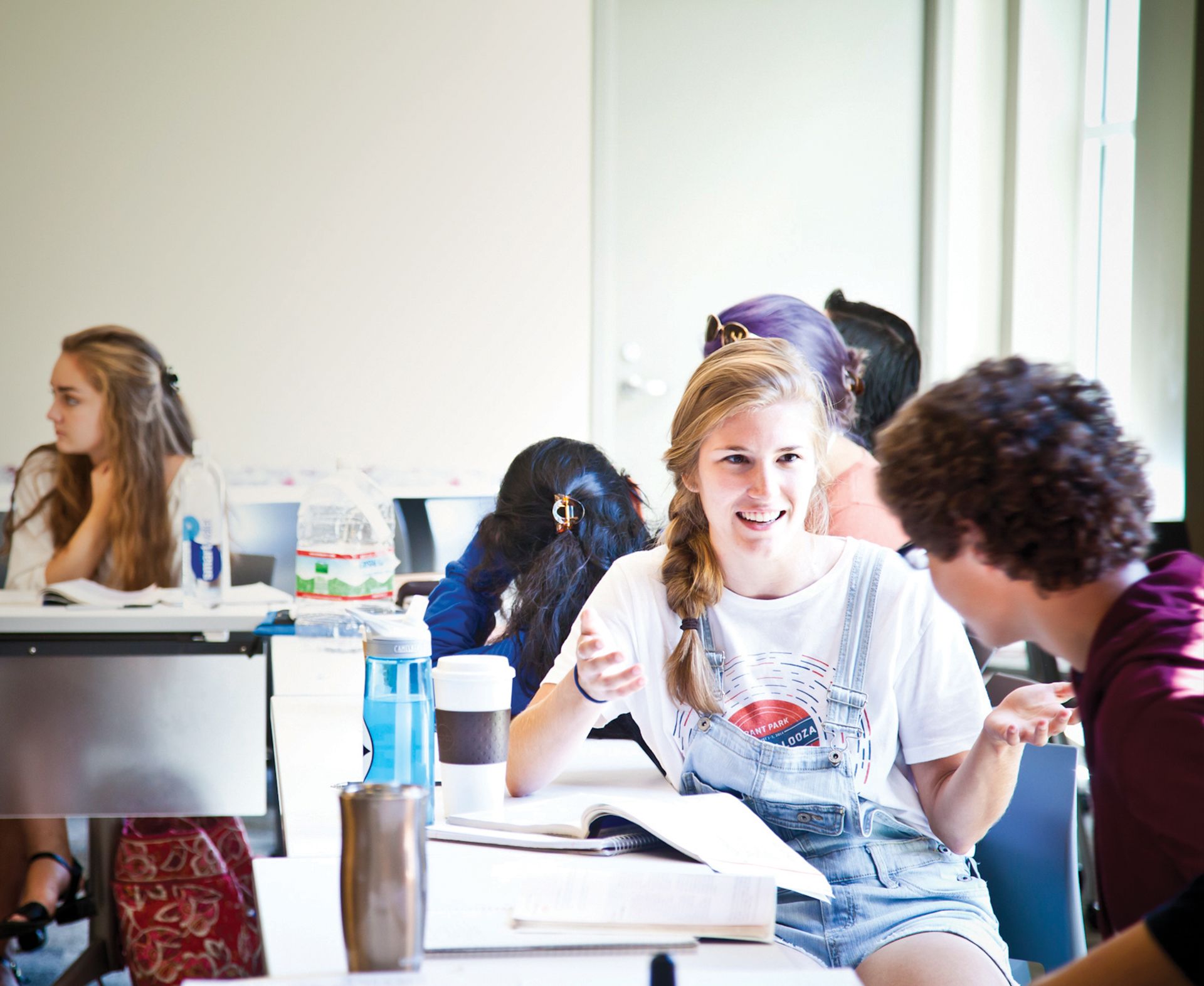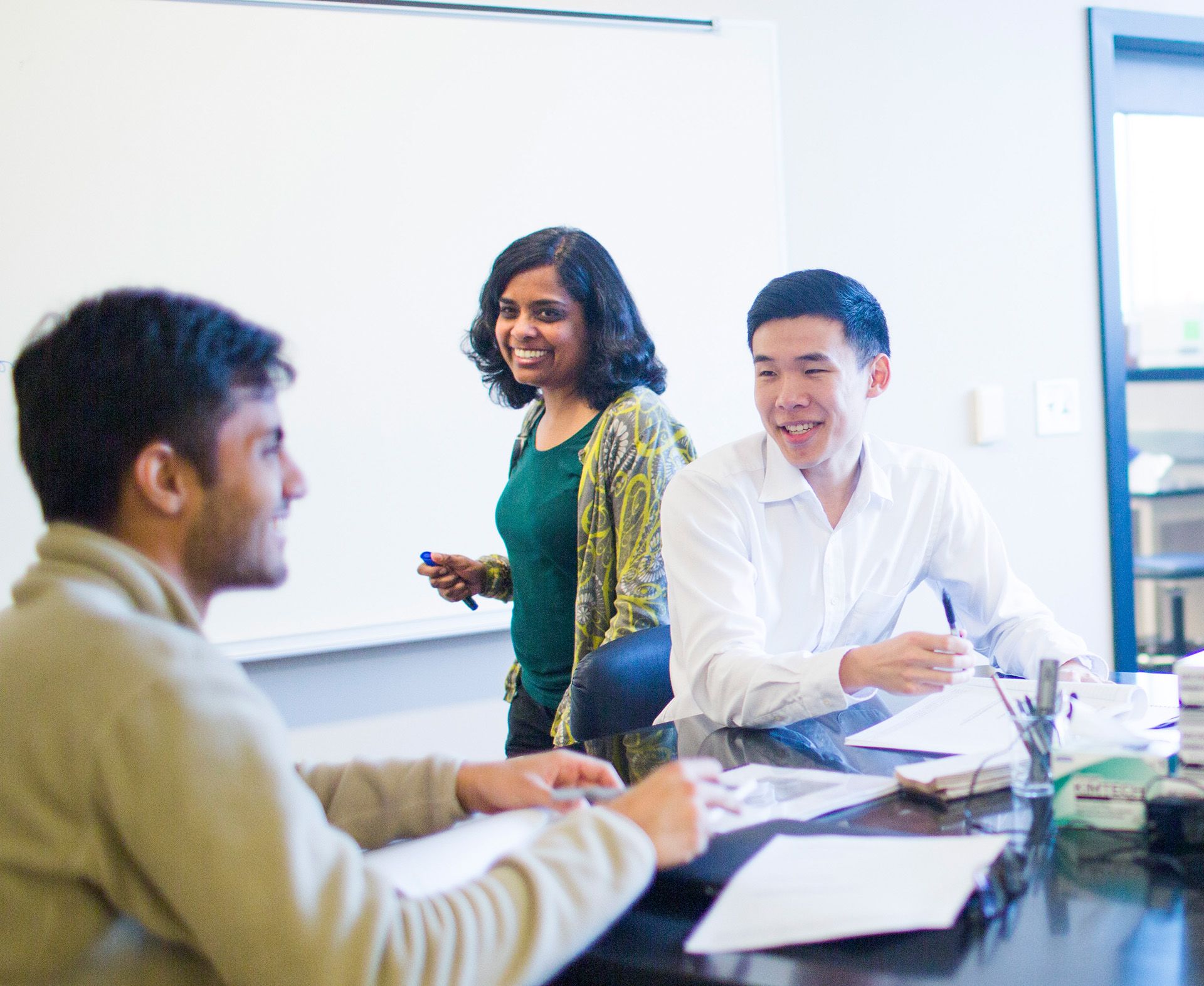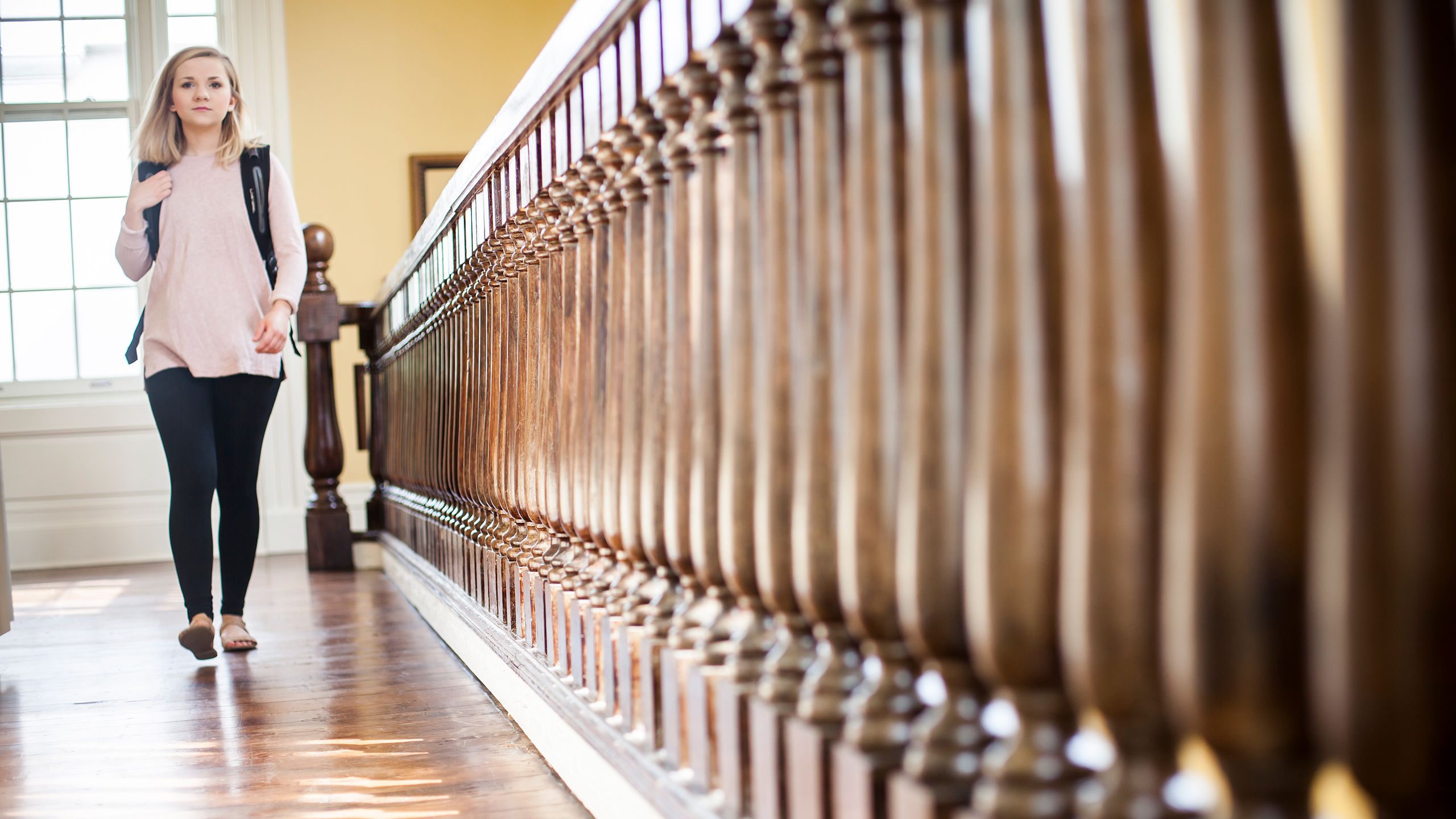 Students applying to Emory University must submit an application, a high school transcript, essay, two short-answer questions and self-reported test scores from either the SAT or ACT. Additionally, two letters of recommendation from current teachers are requested as well.
Read more about what makes a great personal statement on your application.
When admission officers review an application, they look at the academic preparation a student has pursued in high school. Emory is looking for students who can take advantage of the rigor, level and pace of education that the university offers.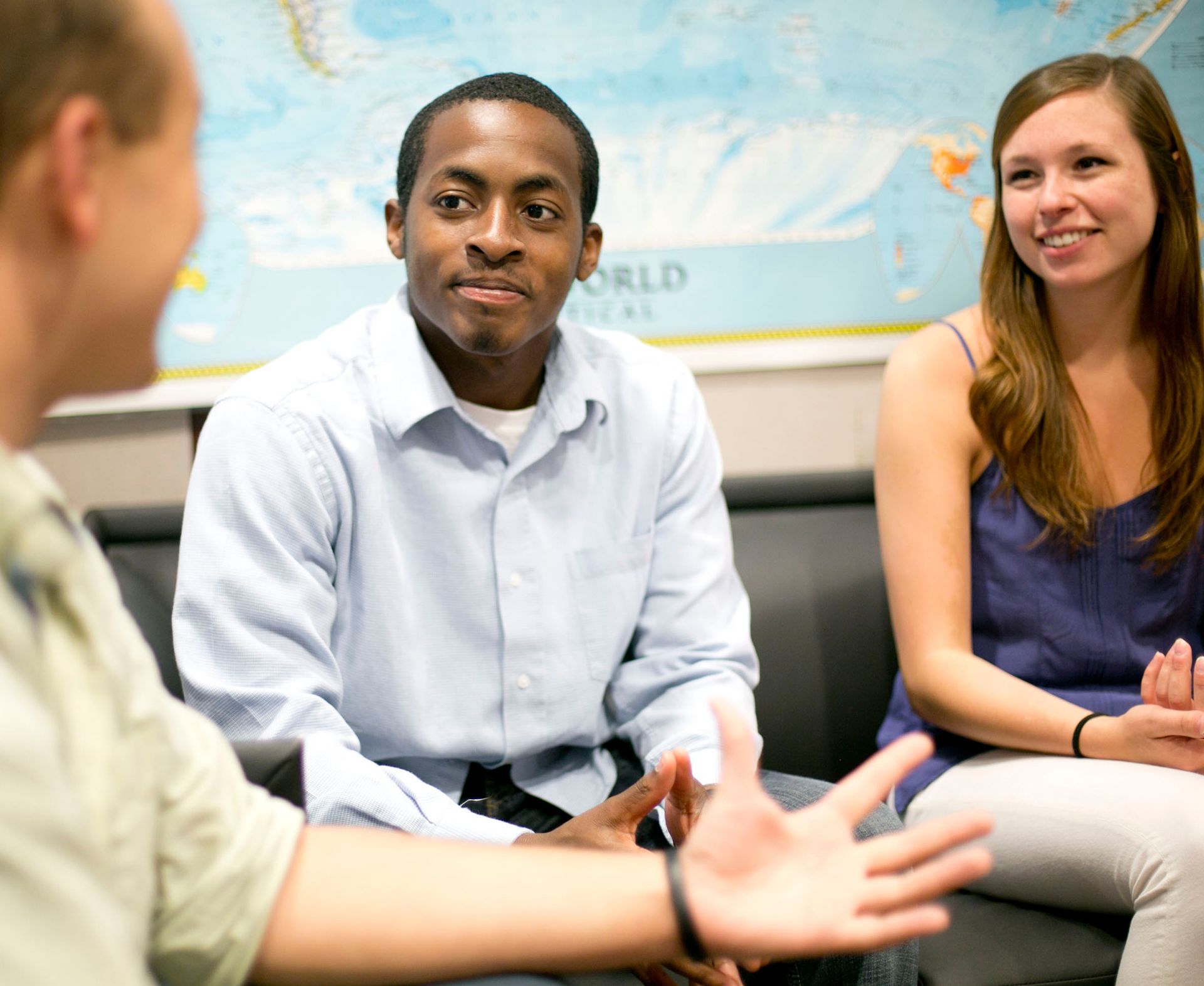 When assessing the academic merits of a student, admission officers strongly consider the context of the applicant's high school. Did the student take advantage of what was offered in their school? If AP/IB classes are offered, were they taken? (There is no minimum or maximum number of AP/IB courses required to be admitted to the university.)
"We're very interested in students who have made the most of their opportunities in high school. Our admission officers are geographically oriented in their application review. This means we have a deep understanding of the scope of opportunities provided to students," says Mark Butt, director of undergraduate selection.
Admission officers are familiar with the wide variety of schools, down to individual high schools within a state or city, and work closely with one another to ensure the university admits a well-rounded, engaged and diverse class of students.
While Emory looks at standardized test scores, those usually only confirm what is seen through a student's high school transcript. Low scores can be overcome by good grades in higher-level classes. But low grades rarely, if ever, can be overcome by high test scores.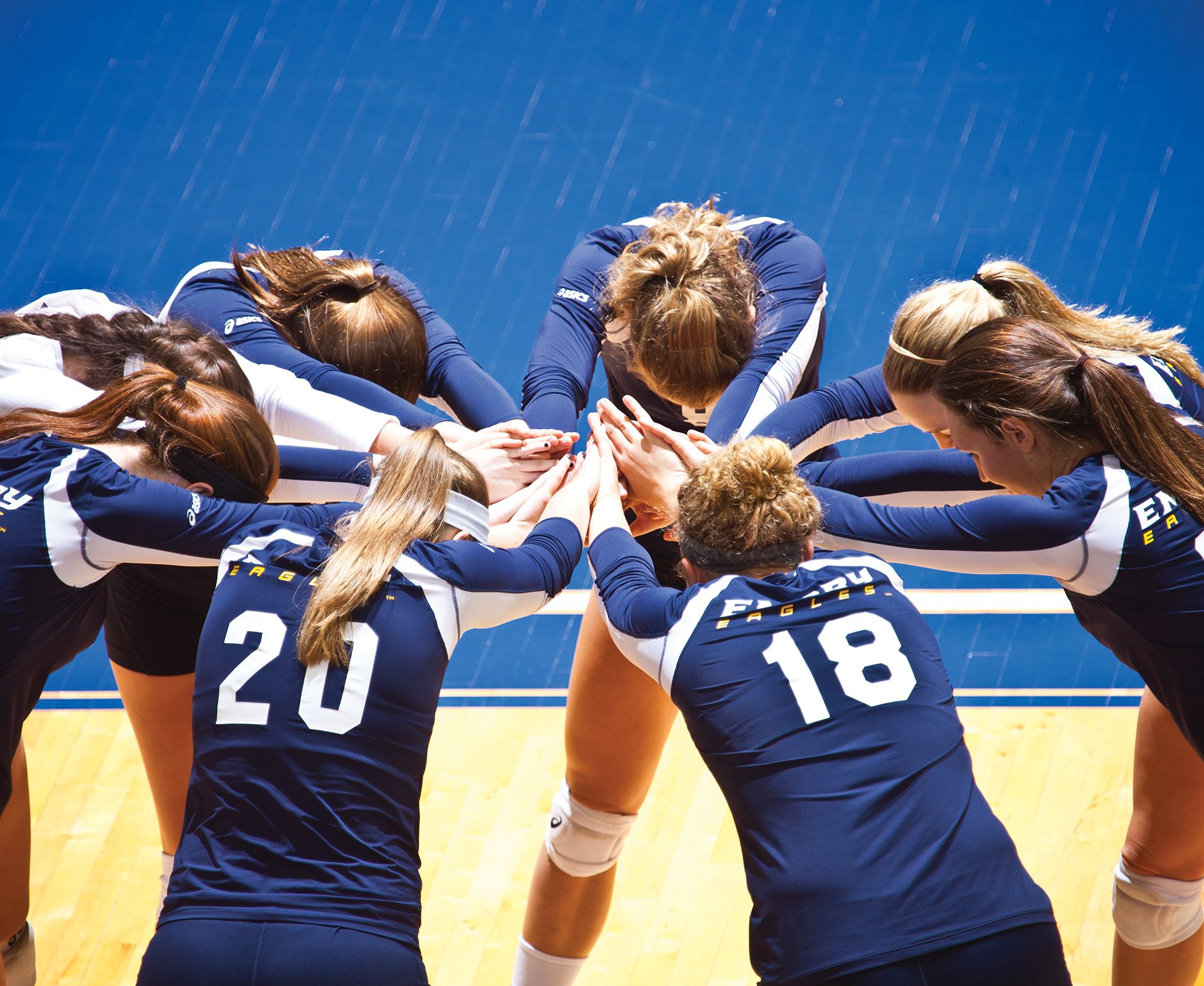 Additionally, depth can matter more than breadth of activities.
Most admitted students have invested a significant portion of time in an area of true interest to them — whether that's in science, debate, research, volunteering, the performing or theater arts, or sports. And many are also working part-time to support their families or community.
"We hope when students come to Emory, the excellence they've previously demonstrated serves as a foundation for the almost limitless opportunities provided here," Butt says.

---
Read more about what makes a great application personal statements.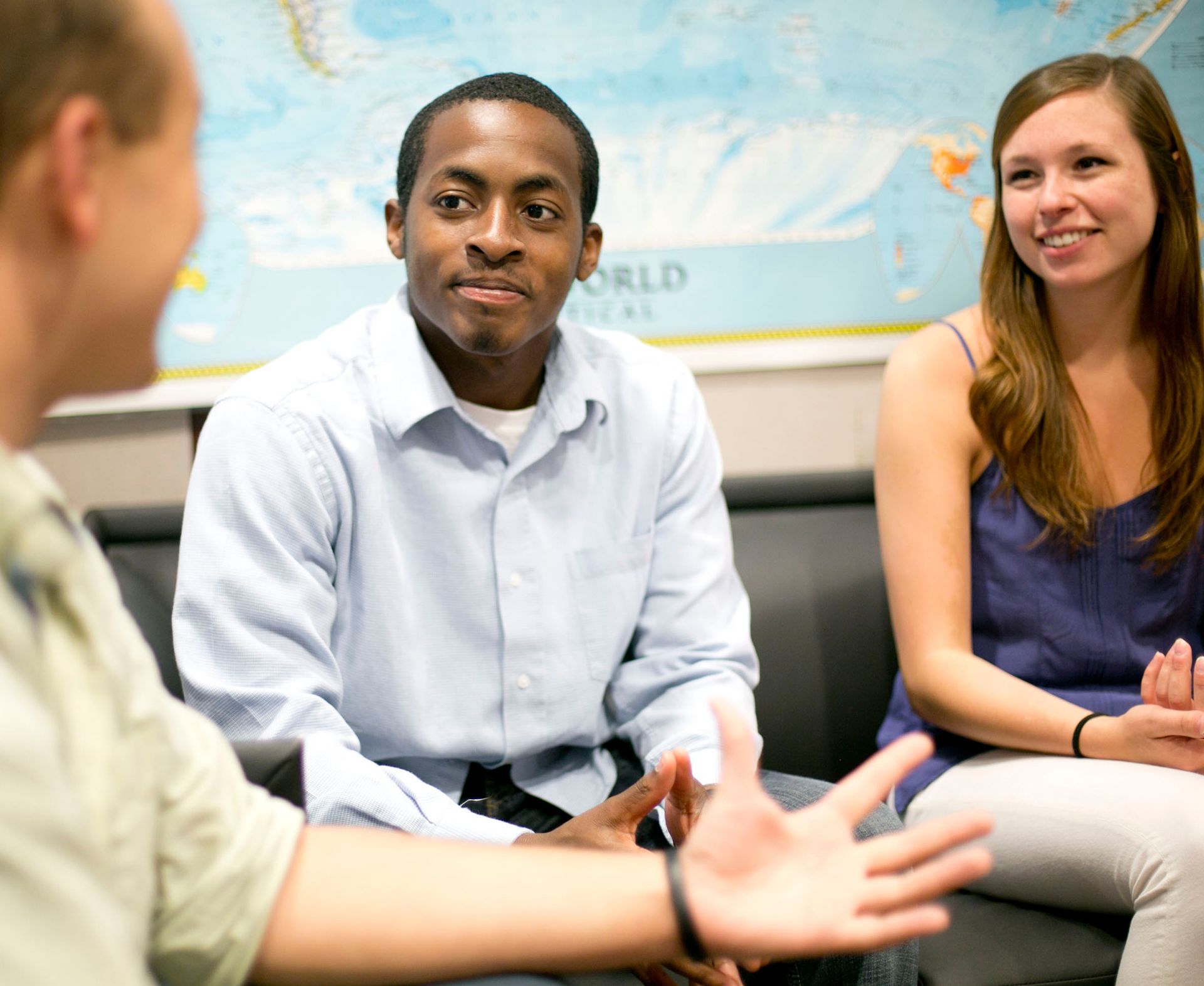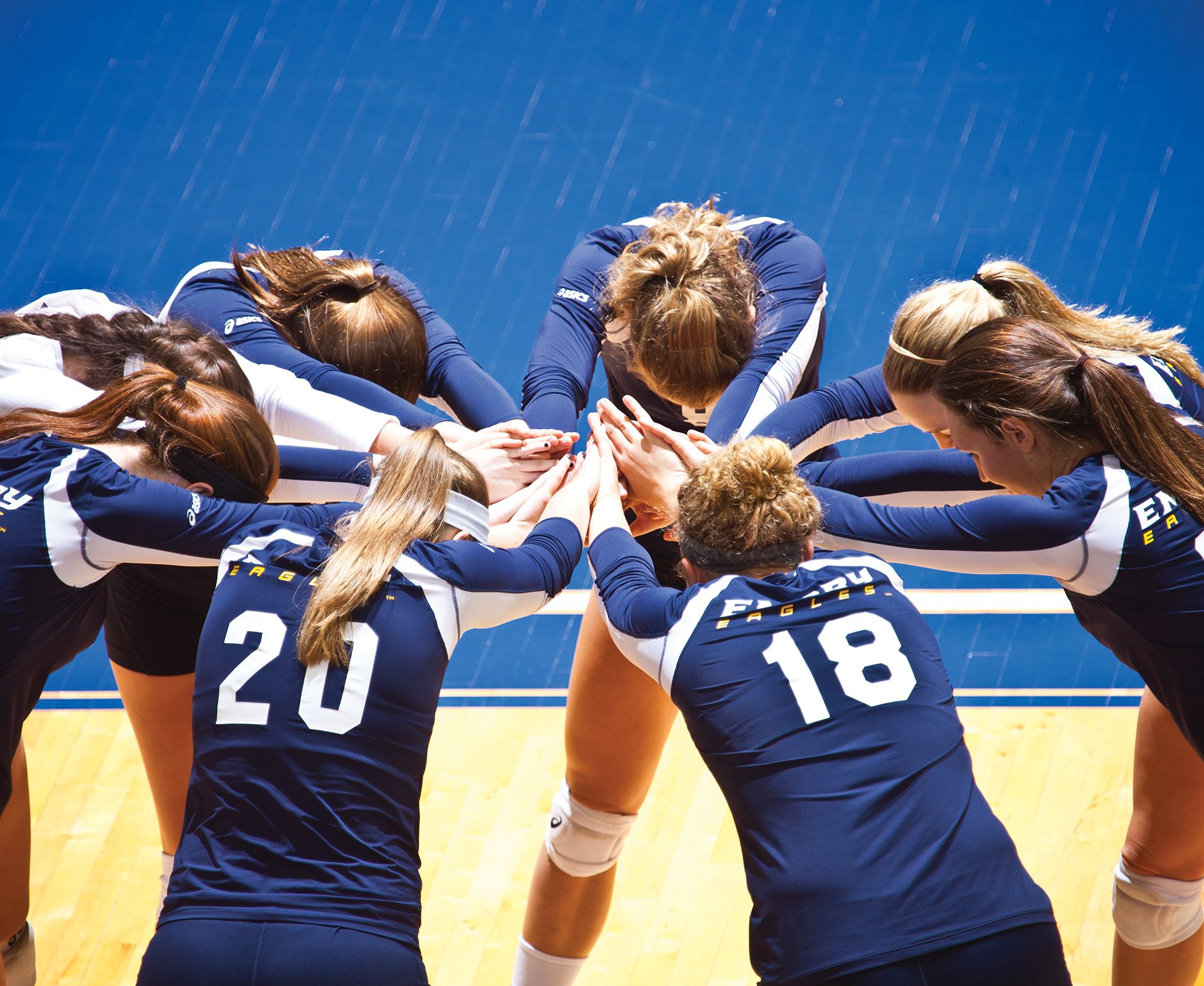 Considering the cost of college remains an important part of any family's decision-making process. No two families are alike, and financial circumstances can vary widely. The advisers in the Office of Financial Aid work with each family individually, assisting them throughout the application and enrollment process to ensure that Emory University can be an affordable option.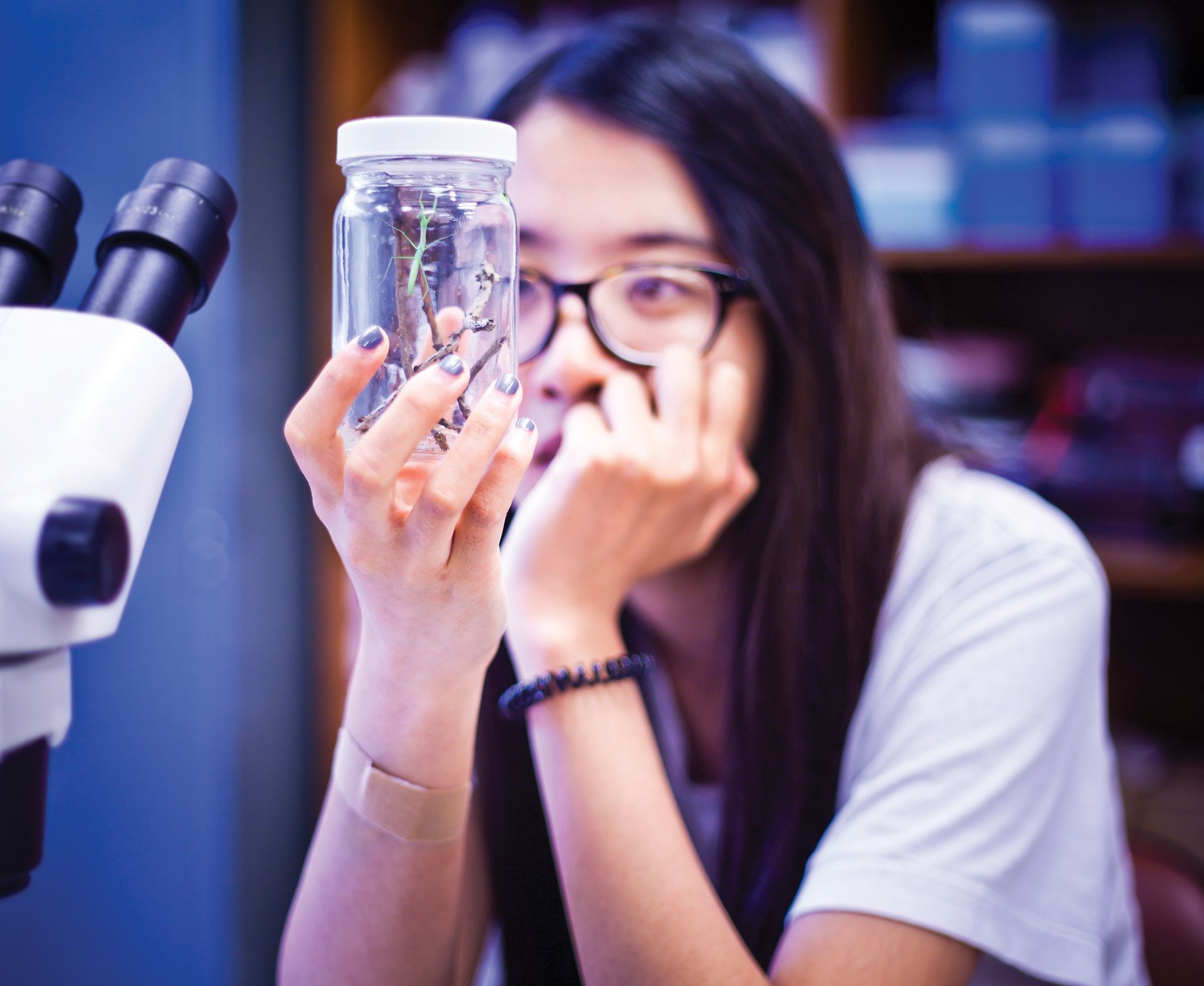 "Emory is deeply committed to making college affordable for families from all socioeconomic backgrounds, especially in these quickly changing times," says John Leach, Emory's assistant vice provost and university director of financial aid. "We are committed to reducing student debt and ensuring that any student who wants to attend Emory can afford to do so."
Families are encouraged to talk about financial aid and cost of attendance as part of their college search process. A useful tool in evaluating affordability at Emory is the MyIntution calculator.
By answering seven relatively simple questions — ones that most will know off the top of their head — families can use the calculator to estimate what financial aid and scholarships a student may be eligible for. These estimates are based on actual financial aid awards Emory has provided to current students, so families can feel secure in them.
As families weigh their options, know that:
Emory meets 100% of demonstrated financial need for all American citizens, permanent residents and undocumented students; and

Whether a student applies through

Early Decision

(a binding admission plan) or Regular Decision, the Office of Financial Aid will award the student the same financial aid package.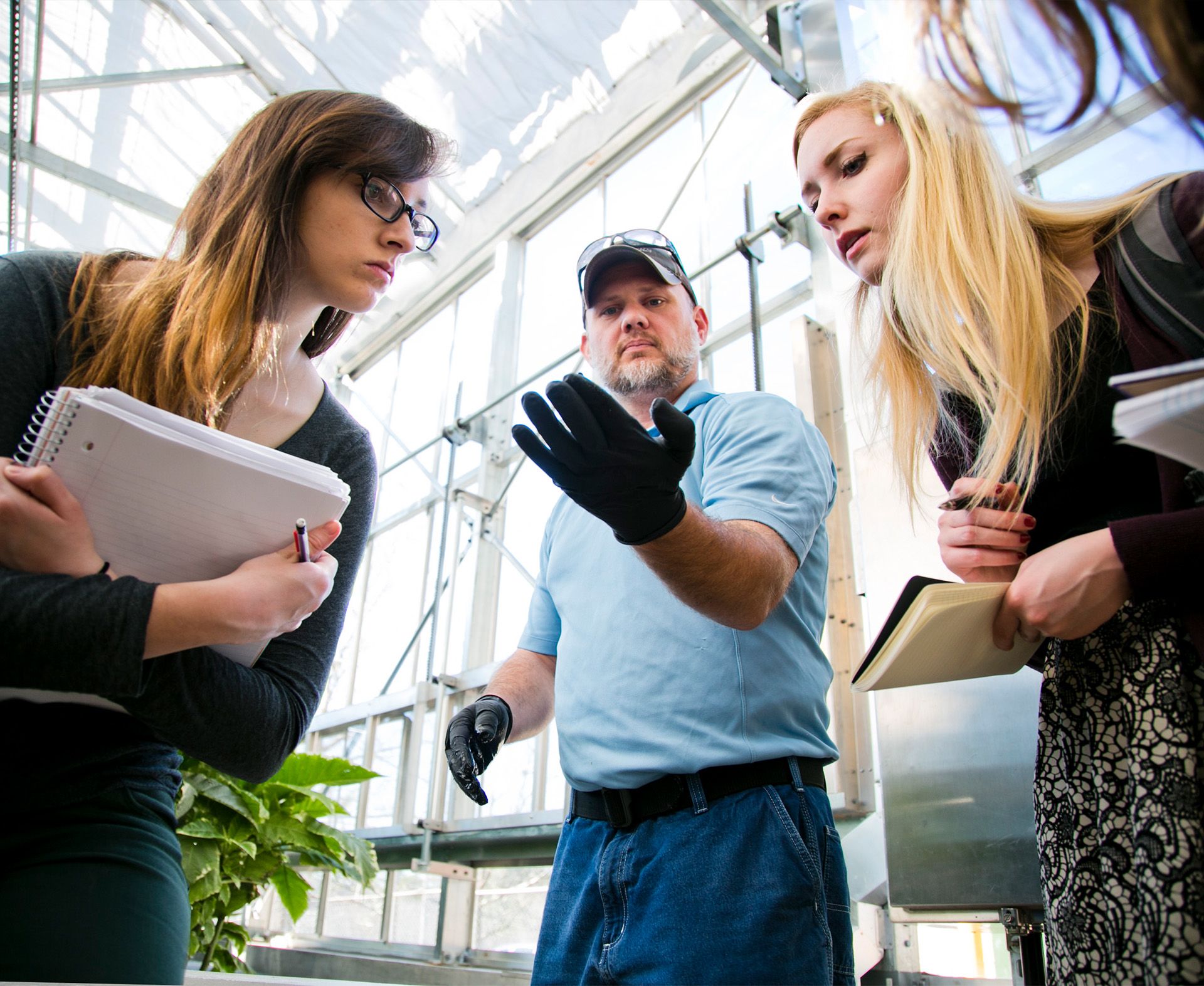 Currently, 58% of Emory University undergraduate students receive some kind of financial aid. Packages can include a range of grants (money that does not have to be repaid), loans (money that does have to be repaid) and work-study opportunities.
Additionally, 21% of current first-year students are eligible for Pell grants. These federal government education grants are most often awarded to students whose families make less than $30,000 annually.
Some Pell grants are awarded to students whose families make $30,000 to $60,000 annually. The university expects to be on track with similar numbers for the coming year's class.
Emory also offers programs focused on low- to middle-income families, including Emory Advantage, which limits the amount of loans a family must take on if they make $100,000 or less in annual income. Federal programs, such as the Pell Grant, and Emory programs, such as Emory Advantage, both ensure that the financial implications that can come with college don't limit students' post-graduation plans.
Additionally, Emory University offers competitive scholarship programs where the most outstanding students can receive partial to full merit-based scholarships. These Emory University Scholar Programs include full merit-based scholarships created by Robert W. Woodruff, former president of The Coca-Cola Company, and supported by the Robert W. Woodruff Foundation.
Meet some of the first-year students who are Woodruff Scholars.
---
ABOUT THIS STORY:

Application numbers are taken one week after the application deadline. Data accurate as of March 25, 2020. Figures reported to national boards are not finalized until fall 2020.
Written by Lisa Coetzee. Photos by Joeff Davis. Videos provided by future Eagles, as well as Emory's Student Video Team of Flora Fei, Cangyuan Li and Mark McGovern, supervised by Ron Davis, II, and Jessica Miller. Infographic Angela Vellino. Design by Elizabeth Hautau.