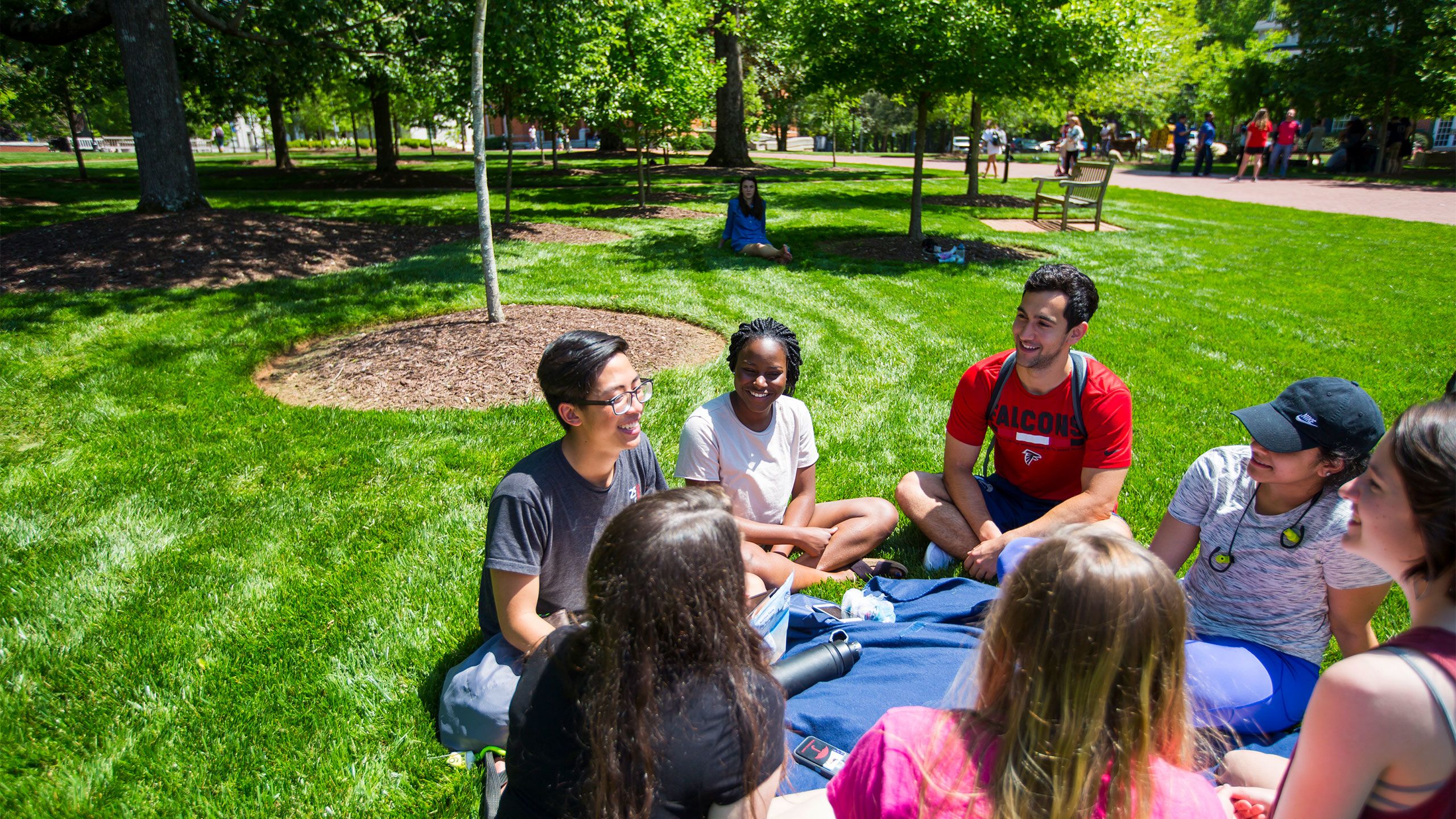 Hands-on learning is a hallmark of Emory's Oxford College, where students get the best of both worlds — a small liberal arts college embedded in a leading research university.

Strolling the wide brick walkways that wind about the tidy, wooded quadrangle of Emory's Oxford College campus, it seems the past is always present.
With a 222-year-old bell that chimes the hour and stately, pillared buildings that pre-date the Civil War set among towering oaks that stretch back even further, this compact campus of just under 1,000 first- and second-year students lies 36 miles east of Atlanta, standing as a living reminder of the historic roots of Emory University.
The fact that Oxford College remains an integral part of the Emory experience — for many years now offering one of two pathways for undergraduate admission into the university — is unusual in itself. No other liberal arts college in the nation offers an option quite like it.
After completing two years of undergraduate studies at Emory's Oxford College, students advance to the Atlanta campus, focusing their final two years at Emory College of Arts and Sciences, Goizueta Business School or the Nell Hodgson School of Nursing.

But equally unique is Oxford's longstanding role as an innovative educational incubator, from Emory's earliest manifestation as a manual labor school, where students divided their time between studying and farming, to its emergence as a two-year residential liberal arts college enveloped within a world-class research university.
When Emory College expanded to Atlanta — a decision nudged by a $1 million gift and donation of 75-acres of land from Coca-Cola founder Asa Candler — the Oxford campus could have easily been sold or shuttered.
Instead, it would remain part of Emory, serving as one of the first residential college preparatory schools in the South, a junior college, and eventually the thriving liberal arts college that it remains today.
And even as some of America's liberal arts colleges wrestle with lagging enrollment, Oxford is defying the trend, doubling-down on its commitment to the liberal arts with distinctive active-learning courses that encourage students to experience, understand and question the ways in which knowledge is pursued.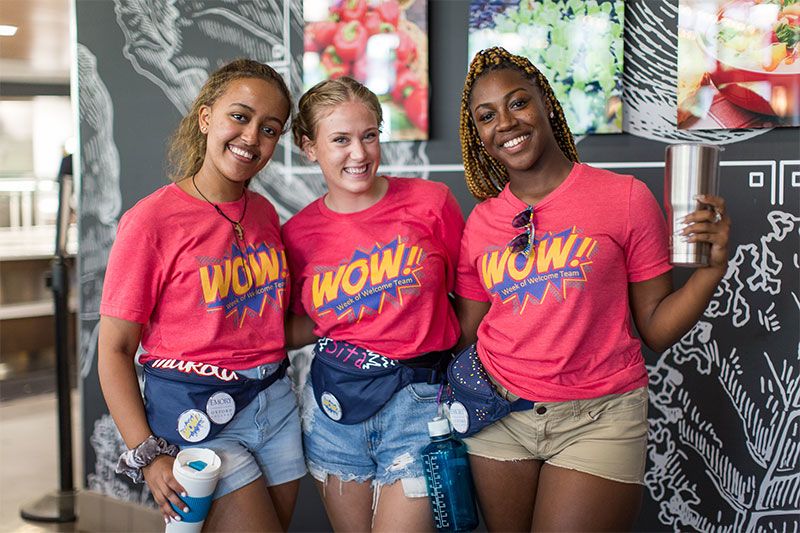 Welcome home: First-year students are greeted at Oxford with a series of events including the popular Oxford Olympics.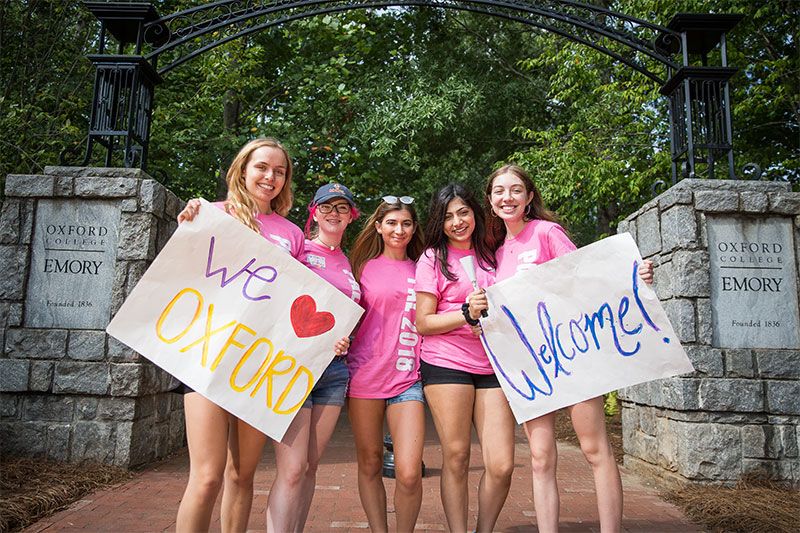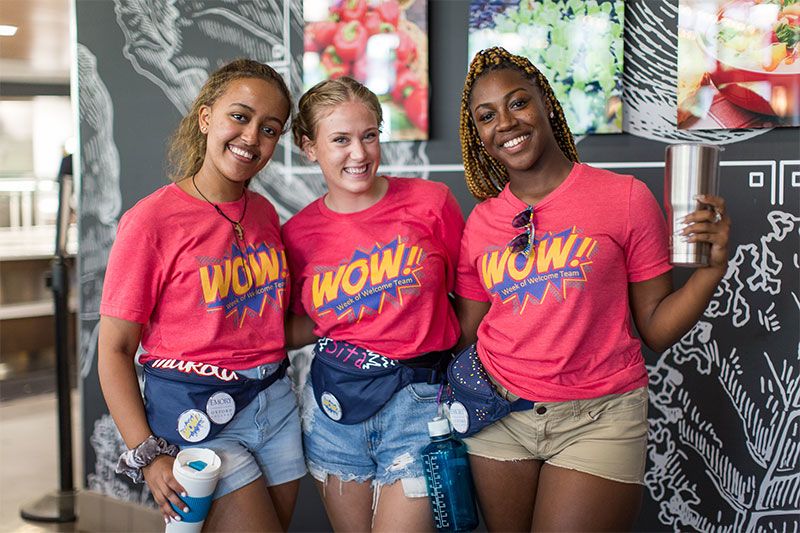 UNPRECEDENTED GROWTH
Over the past decade, numbers tell the story of Oxford's gathering momentum — a trajectory that reflects growth on multiple fronts.
Student applications have jumped about 140 percent over the last five years, from 7,412 in 2014 to 17,874 in 2019.
The Oxford College admit rate continues to shrink. This year, 19 percent of all applicants won admission, down from 40 percent in 2013.
Early Decision 1 applications have jumped 120 percent since 2014, only a few years after the option was first offered. This year Oxford anticipates enrolling 45 percent of its class from Early Decision I and II.
About 60 percent of first-year applicants now apply jointly to Oxford and Emory College, underscoring their overall interest in Emory University.
The student retention rate for second-year Oxford students continues to climb; it now averages 96 percent.
Key to that success has been the growing strength of Oxford's relationships with its partners on Emory's Atlanta campus, says Oxford College Dean Douglas A. Hicks.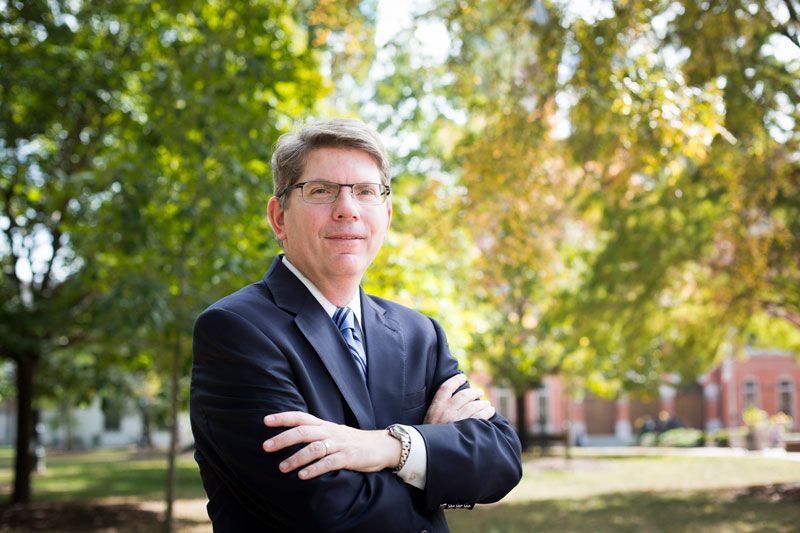 "Oxford's success is Emory's success. We are a special college within a world-class research university that is on the move. Seeing that rise has highlighted the excitement of what's happening here at Oxford. And we're proud to be part of it."
Admissions teams at Oxford and Atlanta now partner to shape the best classes for each campus. Faculty collaborations are thriving, several classes are being co-taught from both locations, and Emory announced recently that noted political scientist Pearl K. Dowe will join the university in fall 2019 as Asa Griggs Candler Professor of Political Science and African American Studies in a unique joint appointment between Oxford and Emory College.
And a joint "One Emory" initiative to improve the undergraduate experience has benefited all students, Hicks notes.
"Working together has made us all better," says Hicks. "Emory is a leading research university and Oxford is now seen as a top-tier national liberal arts college — we couldn't have said that five years ago."
Michael Elliott, dean of Emory College of Arts and Sciences, agrees. "The quality of the Oxford student body plays a critical role in the quality of the undergraduate experience for all Emory students," he says. "The trajectory of Oxford College has been exciting to watch."
Few have studied the transformation more closely than Oxford College Dean of Enrollment Services Kelley Lips, who was herself a student here some 18 years ago.
Since 2004, Lips has witnessed a dramatic surge in applications — aided, in part, by an online enrollment option that allows students to easily apply to both the Atlanta and Oxford campuses. And the academic profile of those applicants is climbing at a rate not seen at most colleges, she says.
What hasn't wavered, Lips insists, is Oxford's commitment to opening accessibility to a socio-economically, ethnically and geographically diverse class that engages and connects with one another — a cornerstone of the Oxford experience.
That's certainly proven true for Isabela Cardenas Urrea, from Medellín, Colombia, who admits that she didn't know a lot about Oxford before the application process, but sought joint consideration anyway.
"It wasn't until I got my acceptance letter that I really found myself wanting to know more," says, Cardenas Urrea, a second-year Oxford student majoring in philosophy and political science.
"But I really liked what I discovered — it felt like a place that had connection and community. It felt like a place I could excel," she recalls.
Though the Oxford campus was actually bigger than she imagined, she still smiles about the reality of how close-knit it is. "I'll see a friend that I haven't seen in two days and say 'Where have you been?' You're just so used to seeing everyone," she says.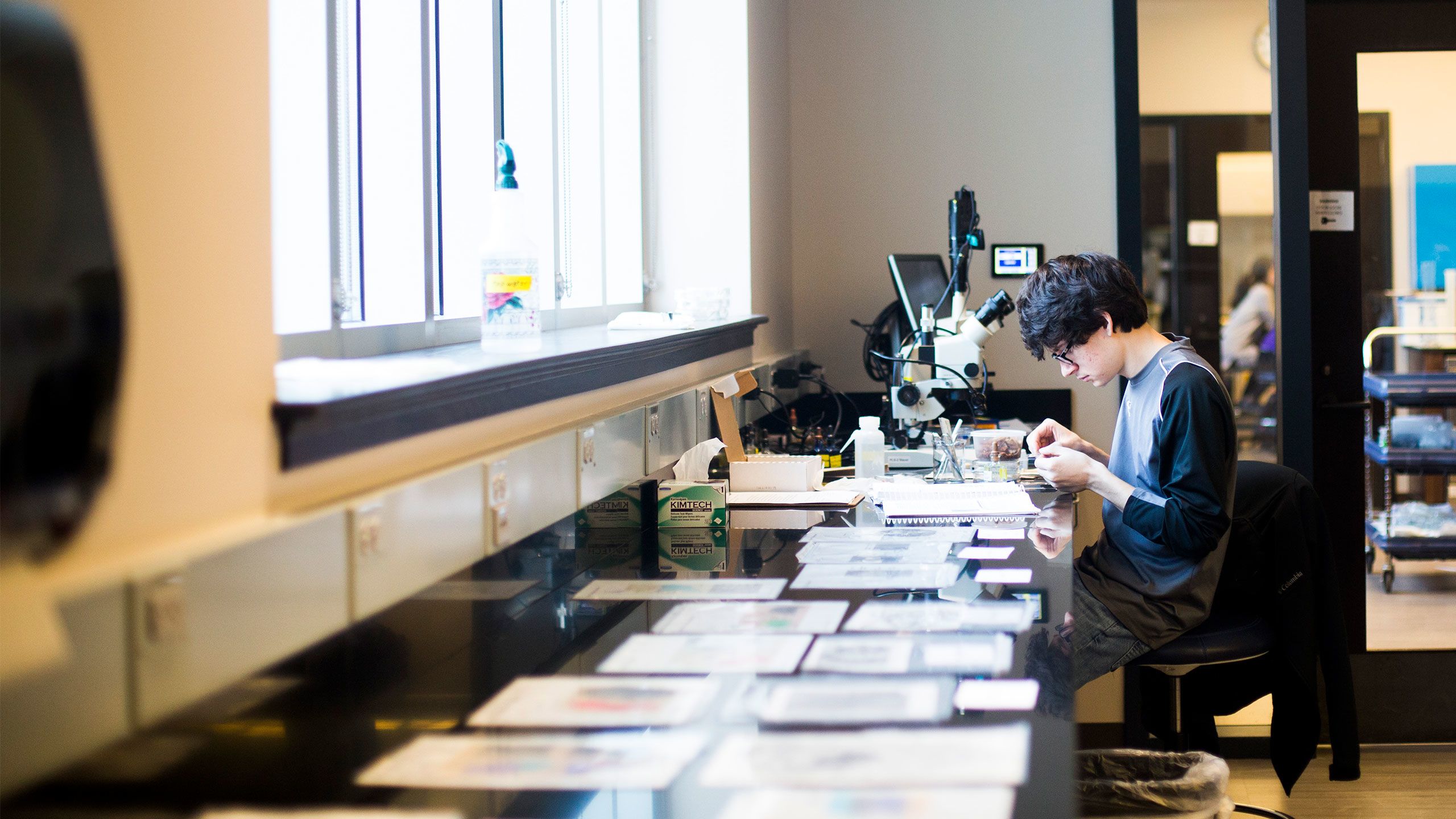 THAT OXFORD ALCHEMY
Gazing out the window of his office in Seney Hall, psychology professor Ken Carter can almost see Bonnell Hall, now part of the Jolley Residential Center, where he lived as an Oxford College student some 33 years ago.
Back then, Carter knew about Emory's Atlanta campus from high school debate tournaments. But he'd never heard of Oxford until a school counselor mentioned it. After one visit, he applied for early decision admission.
"I loved the idea of small classes set in an intimate environment with an opportunity to partner with faculty," says Carter, Charles Howard Candler Professor of Psychology, who now chairs Oxford College's Division of History and Social Sciences.
In the mid-1980s, the Oxford student body hovered around 500 students, about half what it is today. In an era before cell phones and instant connectivity, Carter found that "you knew everyone's car and anybody you passed on the quad," which has actually changed very little over the years, he adds.
"What I found here was a powerful sense of community — more so than I'd ever known before. And because of it, I felt I was able to do things I'd never before known that I could do."
As a first-generation college student, most of what Carter knew about college came from what he'd seen on TV or heard from friends. Oxford defied those stereotypes, offering smaller classes, faculty who really got to know him, and social and academic support.
The benefits of Oxford were so enduring, in fact, they would shape his own scholarship. During graduate school at the University of Michigan, Carter began to examine how supportive social environments can translate into academic success.
In time, he realized "part of what I was doing was applying essential ingredients from my Oxford experience — a challenging academic environment that offered a lot of support — on a larger scale," he chuckled.
At Oxford, students often insist the campus is so compact they can roll out of bed and be in the classroom in under five minutes. Along the way, they'll know everyone they see. Bikes are scarce, because everything is so close at hand.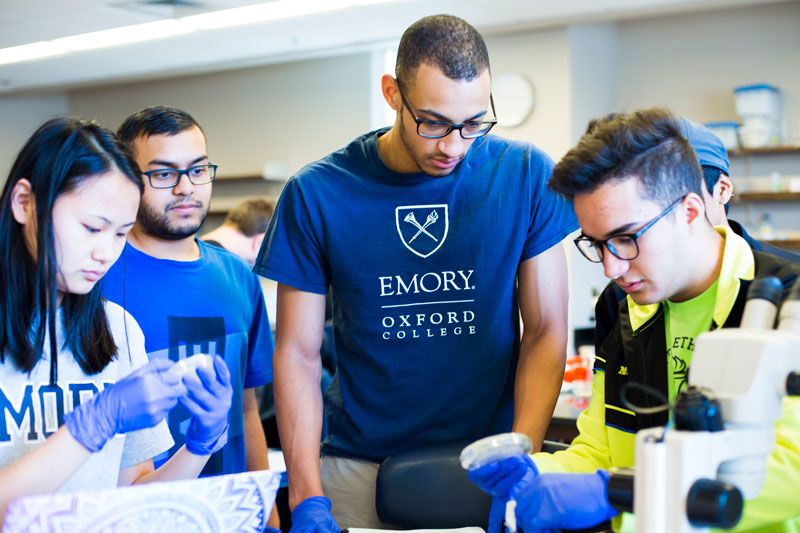 Building community: Oxford students benefit from a close-knit community in the classroom and across campus.
"It's impossible to be invisible here," acknowledges Molly McGehee, associate professor of English and American studies, Oxford associate dean for faculty development, and director of the Oxford Center for Academic Excellence. "You can't get lost because you're always seen by someone — an RA, a teacher, your friends. If you aren't in my class for a test, chances are you'll get an email from me."
Oxford's distinctive alchemy is no accident, says Hicks, who arrived in 2016 drawn by its strong sense of place, unique history and deep commitment to the liberal arts. His first impression? An overwhelming feeling of momentum.
"With Oxford's longstanding tradition as a great liberal arts school, I was impressed with what they could do on a scale of 500 students per (first and second-year) class," he says.
"What also impressed me was how being part of a top research university adds extra value to the student experience. We're part of the only research university in America that has such a strong presence in the liberal arts sector — that's something even the nation's most established liberal arts colleges can't always offer."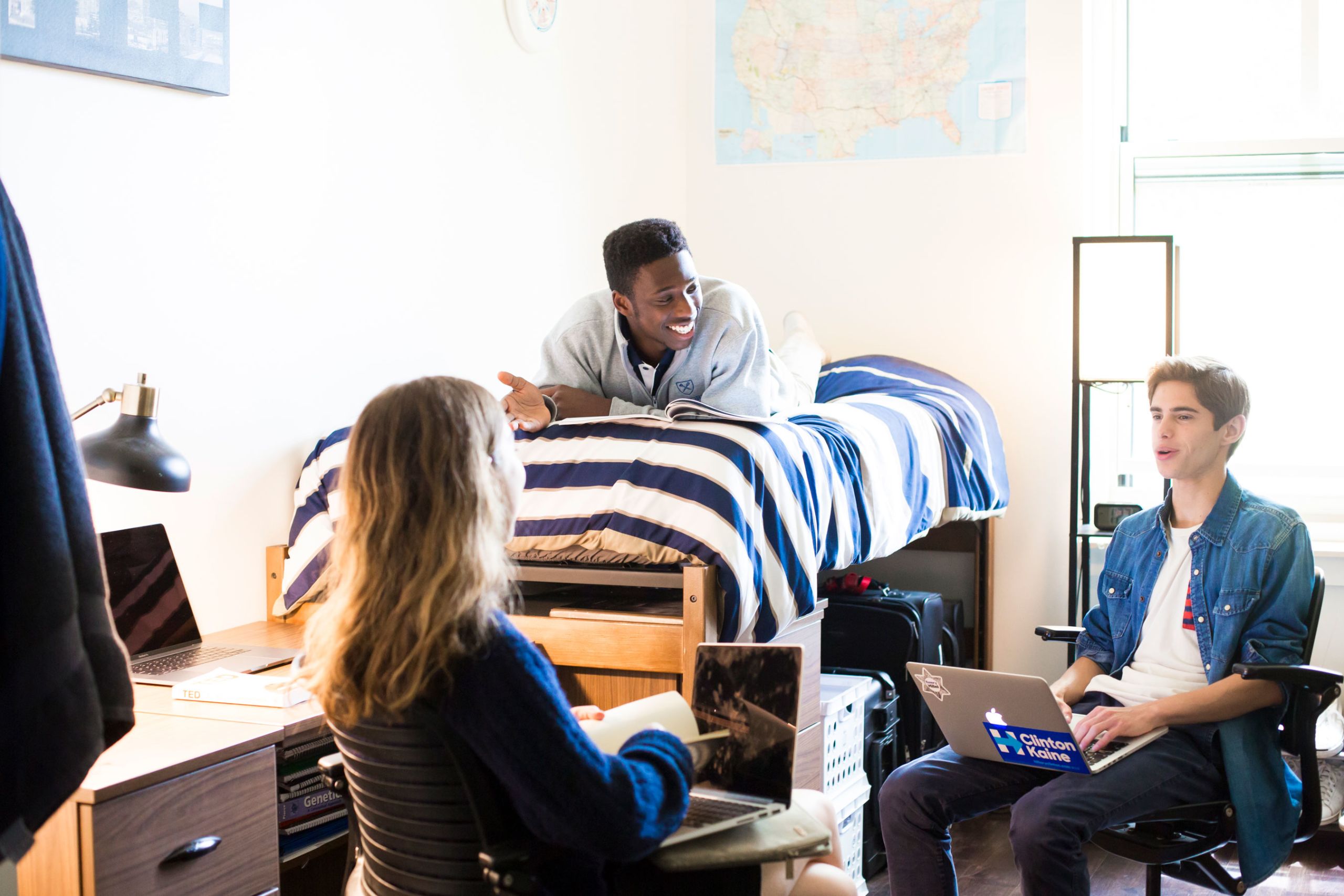 Building community: Oxford students benefit from a close-knit community in the classroom and across campus.
Erin Neely, a second-year student from Saint Louis, Missouri, majoring in physics, is already experiencing those benefits. Beyond her role as a physics tutor, she's been in discussion with one of her professors about joining one of his research projects.
"I'm learning quantum mechanics right now and my professor is working on black holes," she says. "I'm hoping to help with some of the math involving black holes, which really excites me."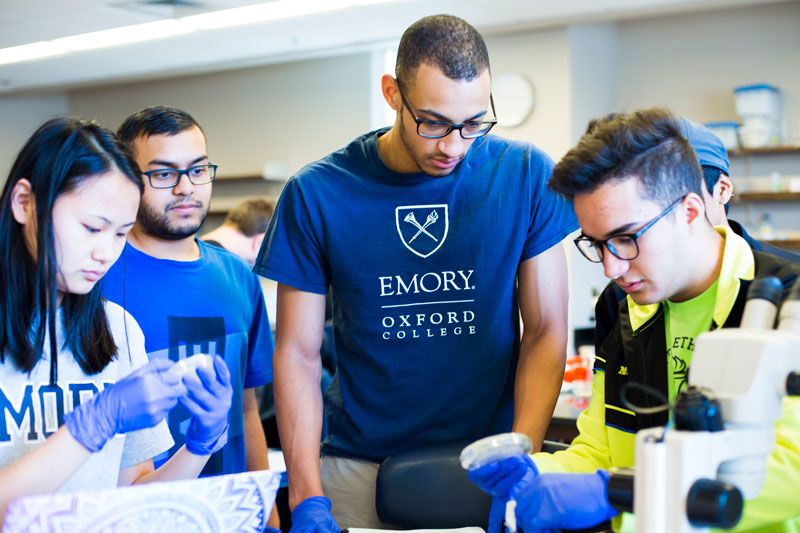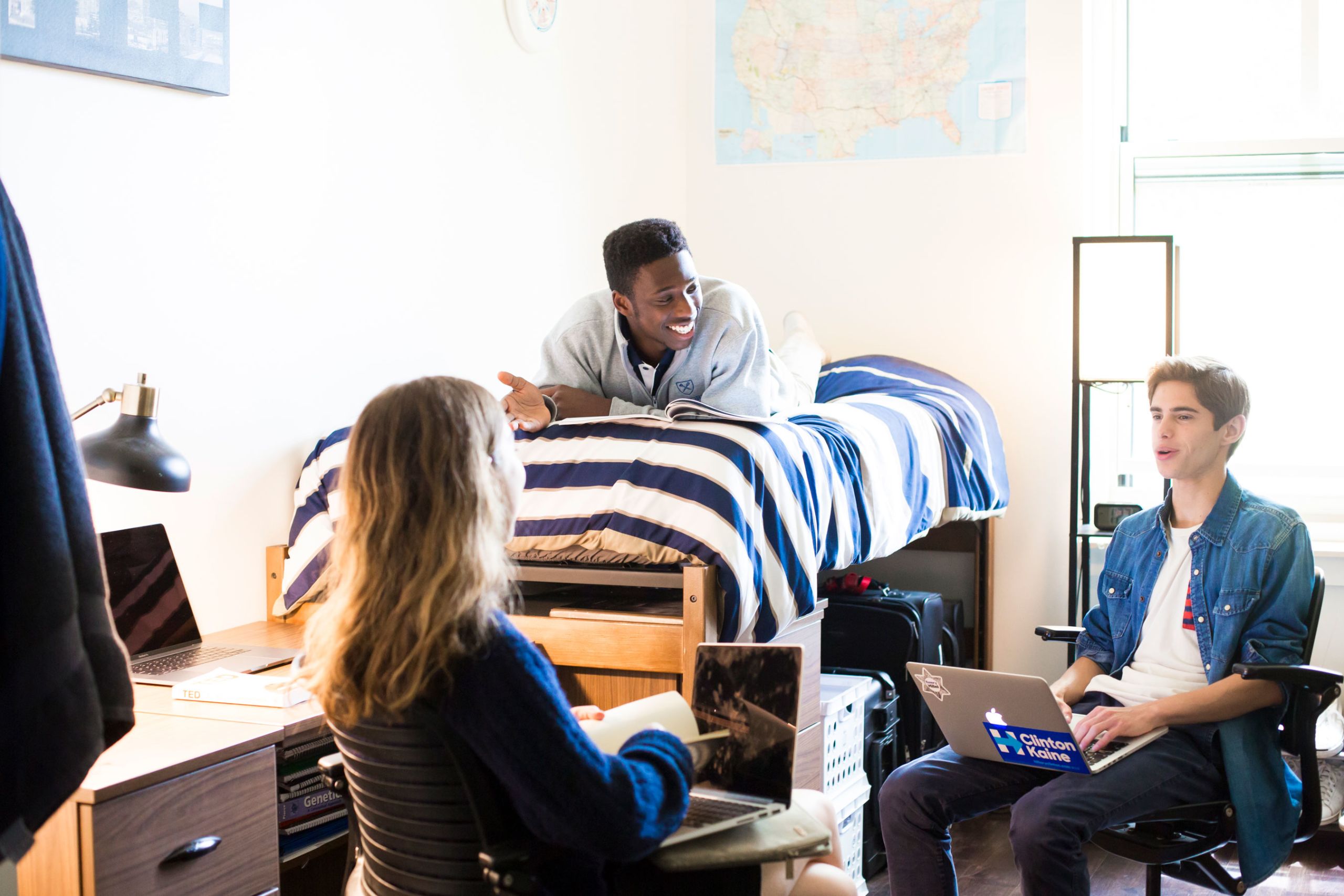 EXPERIMENT IN EDUCATION
From the beginning, the Oxford campus represented a grand experiment.
Over 180 years ago, when a small group of Methodists founded a new college alongside the new town of Oxford, Georgia, they envisioned a utopia rooted far from big city temptations — "a place to foster spiritual uplift and education without any distraction," says Emory historian Gary Hauk, who writes about Oxford College in his book, "A Legacy of Heart and Mind: Emory since 1836."
The original vision for Emory College was inspired by an educational trend imported from Germany — a "manual labor school," where students divided their days between studying and farming.
Yet despite a decision in 1915 to move the college into Atlanta, the Oxford campus remained functional and viable, persisting through a variety of permutations.
Over the years, Oxford would serve as a residential college preparatory academy, a junior college, a hybrid program that offered the last two years of high school and the first two years of college, and finally, a two-year undergraduate liberal arts college that provided an alternative doorway into Emory University.
"In a way, it's as if Oxford has come full circle," says Oxford Dean of Campus Life Joe Moon, who has worked at Oxford for 30 years and explores its history in his book, "An Uncommon Place: Oxford College of Emory University," which arose from his doctoral dissertation.
"From the beginning, the campus was a wonderful liberal arts college, where students and faculty knew each other and cultivated a strong sense of community," he says.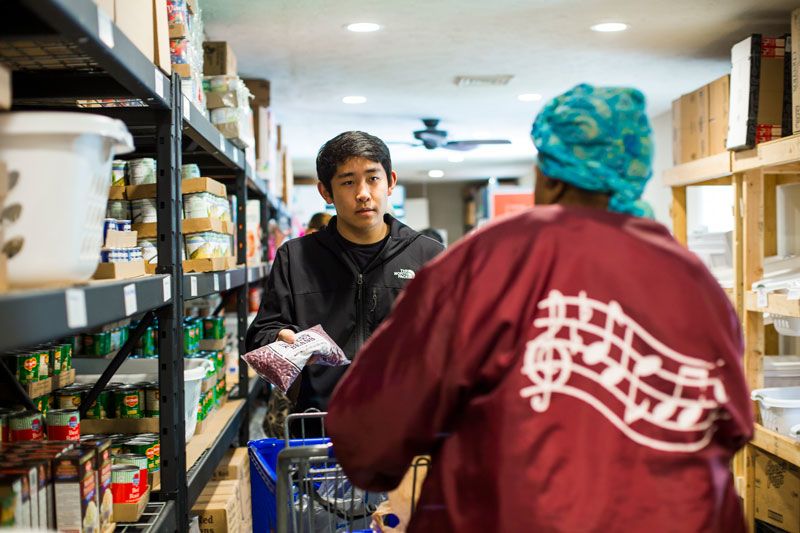 Learning by doing: Oxford's theory practice/service learning classes help students build leadership skills by applying classroom lessons through service work. Here, students help at Covington First Methodist Church Food Pantry.
For students, a smaller campus translates into opportunities — about 77 percent of Oxford sophomores report holding a leadership role in more than 80 campus organizations, Moon says.
That was a special appeal for Matt Santos, a second-year student from Pennsylvania majoring in economics and business. "I came here because I liked the idea of small classes where you get to really interact with your professors and the sense of community," he says.
During his first year, he was also able to jump directly into student leadership roles. Last year, he handled public relations for the Oxford Spokesman, the campus newspaper. This year, he created and launched The Oxford Consulting Club, which offers advice on overall business strategies with two start-ups in Atlanta.
"Other schools ask what to do about the 'sophomore slump' and I smile — by the time our students are sophomores, they are in charge," Moon laughs. "Our sophomores are our seniors, our elders, and hold the most leadership positions on campus."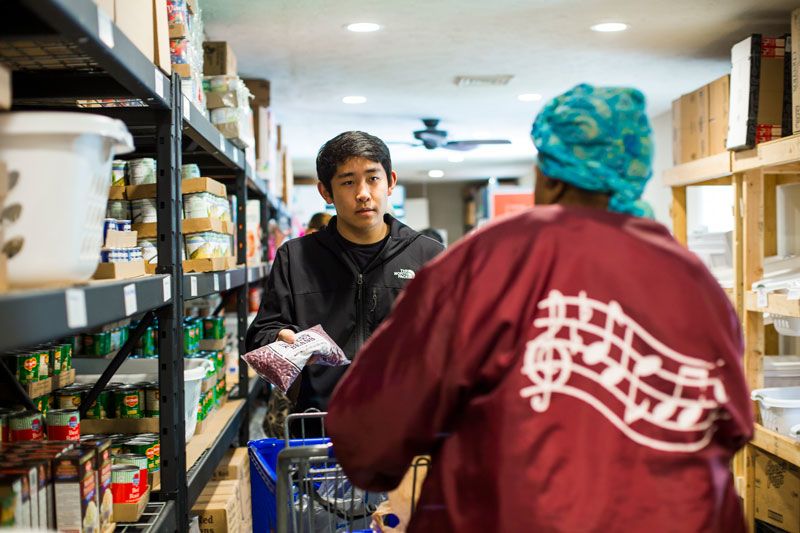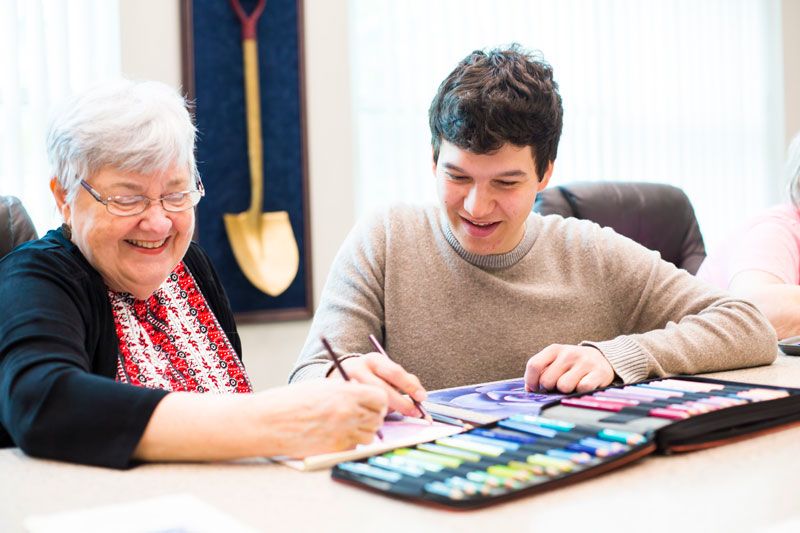 ENDURING OXFORD
In 2010, Oxford College played host to a conference for the Carnegie-Mellon Foundation, which asked participants to explore an intriguing question: Could Oxford College be recreated today?
No one could even imagine it. Oxford's relationship with Emory was so unique and serendipitous, its history so novel, it wouldn't be feasible for another school to even try it, they concluded.
What has sustained Oxford's resilience? In part, Hauk believes that the school has always thrived as a vibrant laboratory for both pedagogy and curriculum, a place where survival has often required innovation.
And just as Oxford has benefited from Emory University resources, so the Atlanta campus has been inspired by Oxford's successes, adopting programs such as Leadership Oxford and what would eventually become Journeys of Reconciliation, which grew out of Oxford service-learning projects initiated by former Oxford Chaplain Sammy Clark.
"Oxford is more integrated into the whole university than ever before," Moon observes. "You'll find a difference in scale, but not in quality."
Innovation continues to drive opportunities. One example: A program that allows students to work and learn on the Oxford College Organic Farm, which yields hundreds of pounds of fresh produce that winds up on the plates of Oxford students and is sold at Emory's weekly farmers markets.
Not only do Oxford faculty incorporate lessons from the farm into their curricula, in a nod to Emory College's beginnings, students provide much of the daily labor, dividing their time between— you guessed it — academics and farming.
There was a time, Hicks observes, that Oxford College was known primarily for its history.
Sitting in his office, located directly under the Seney Hall bell tower, he is reminded of that every time the bell chimes or the 138-year-old floorboards creak. Here, history will always be something to be cherished and built upon.
Moving forward, the future will be about balancing those traditions of history and innovation, he says, "continuing to weave together the relevance and value of the liberal arts and the holistic life experience it provides our students."
About this story: Writing by Kimber Williams. Photos by Kay Hinton, Ann Borden and Bryan Meltz.