For Faculty and Staff of Emory University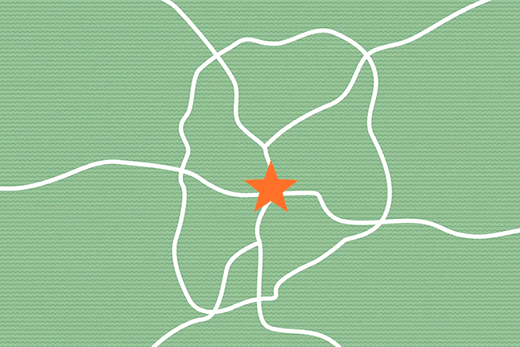 A perfect match: Emory and Georgia Tech
Though their main campuses are located less than six miles apart, Emory University and Georgia Tech have combined forces and complementary strengths to make Atlanta — and the world — a better place.
---
---
---
Double booked: A shared library archive
The Georgia Tech Library and Emory University Libraries together operate a state-of-the-art, climate-controlled service facility known as the Library Service Center, expanding resources to faculty, staff and students from both campuses.
---
Time to de-stress: The Faculty Staff Assistance Program and Healthy Emory are partnering once again on "Refresh from Stress: 30-day Inspiration" to encourage faculty and staff to take simple steps toward improving stress management and resilience. The program runs during October; learn more and register.
---
Twin Memorials Working Group gets underway
The report of the Task Force on Untold Stories and Disenfranchised Populations calls for establishing memorials on the Atlanta and Oxford campuses honoring enslaved laborers. The Twin Memorials Working Group has formed to pursue that goal.
---
First-Gen Welcome Back BBQ
First-generation students, faculty and staff of Emory enjoyed a Welcome Back Barbecue in their honor on Sept. 17. View photos of the fun.
"In This Moment: A Conversation with Marie Watt and Cannupa Hanska Luger"
Join curators John Lukavic from the Denver Art Museum and Megan O'Neil from the Carlos Museum for a conversation with contemporary Indigenous artists Marie Watt and Cannupa Hanska Luger, whose work is featured in the exhibition "Each/Other."
When: Sept. 24, 12:00 p.m.
Where: Carlos Museum (Ackerman Hall) and online
Admission: Free
Webinar: "Learning from Women in our Latino Community"
This reflection from Sister Teresa Maya will draw from the experience of the Latina woman's faith experience of radical hospitality, unfolding mercy and accompaniment. The webinar is a part of the Aquinas Center's "What's Next?" lecture series.
When: Sept. 30, 7:30 p.m.
Where: Online
Admission: Free; registration required
Decatur Book Festival with Carol Anderson
Anderson will discuss her latest non-fiction book, "The Second: Race and Guns in a Fatally Unequal America;" moderated by WABE's Rose Scott.
When: Oct. 2, 10:15 a.m.
Where: First Baptist Church of Decatur
Admission: Free; registration required
Decatur Book Festival with Tiphanie Yanique
Yanique will be part of the literary fiction panel, discussing her new novel "Monster in the Middle" that releases Oct. 19; moderated by Nicole Stamant of Agnes Scott College.
When: Oct. 2, 12:45 p.m.
Where: First Baptist Church of Decatur
Admission: Free; registration required
Editor: Leigh DeLozier
Vice President for Enterprise Communications: Douglas Busk
Interim Vice President of Communications and Marketing: Cameron Taylor

Emory Report is published by  Communications and Marketing
Read the Emory Report Guidelines
Copyright 2022 Emory University | All Rights Reserved
201 Dowman Drive, Atlanta, Georgia 30322 USA | 404.727.6123