Double Booked
Inside Emory and Georgia Tech's Shared Library Service Center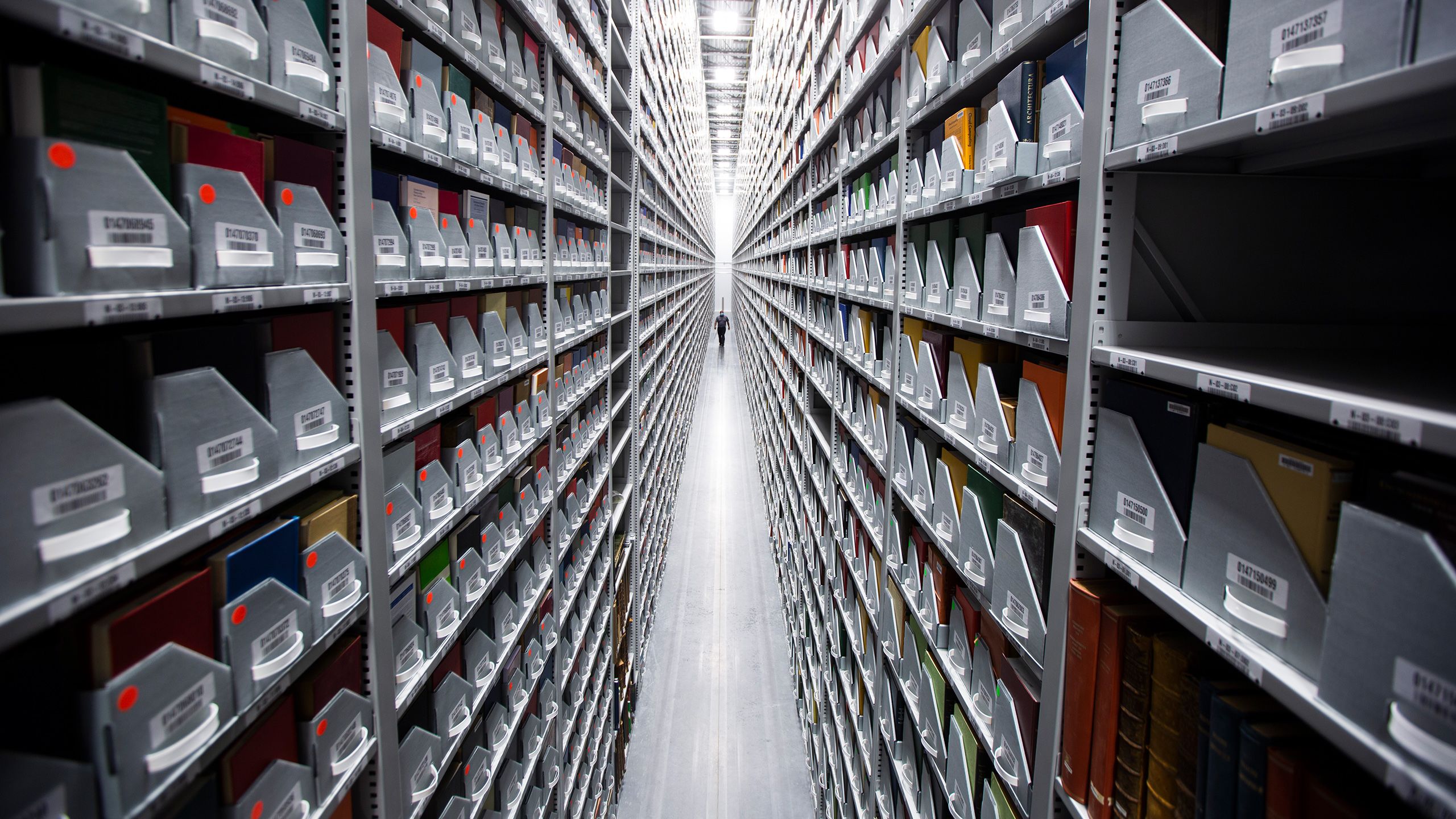 The Georgia Tech Library and Emory University Libraries together operate a state-of-the-art, climate-controlled service facility known as the Library Service Center (LSC). Stretching across 4.6 acres near the back of Emory's Briarcliff Property, the climate-controlled 55,000-square-foot facility was created to bring key content from two major research university libraries under one roof, expanding access to a broad range of resources to faculty, staff, and students from both campuses.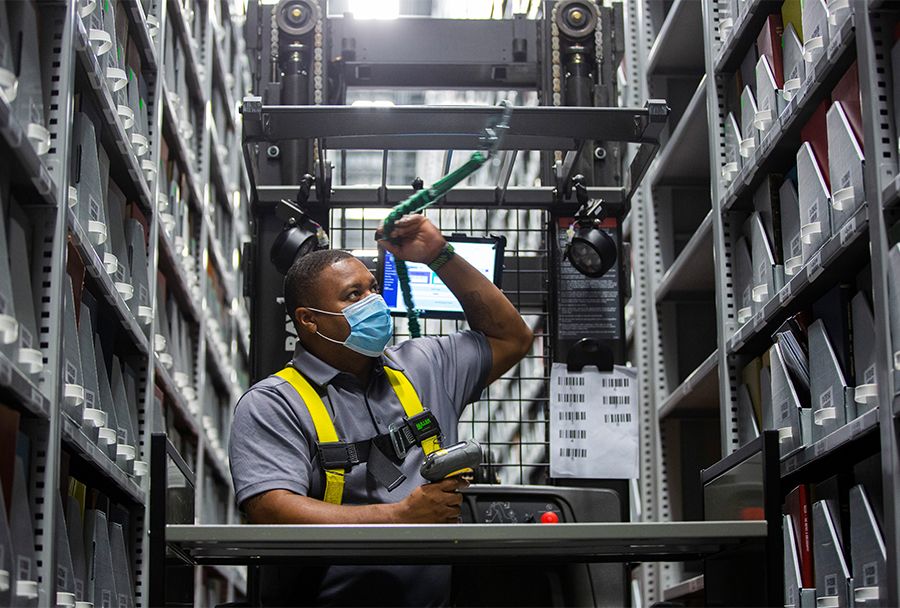 About 95 percent of Georgia Tech's and much of Emory's physical library collections are stored in the LSC, freeing up valuable space in other library buildings for student and faculty use. "The LSC houses archival materials, blueprints, microfilm, microfiche, DVDs, and CDs just to name a few things, but our primary resource is books," says Nathan Rosser, the LSC's general manager. "While we are an active library location, you cannot browse our stacks like a traditional library. Our collections, which total more than 2 million items, are stored on 32-foot-tall shelves and in trays by size."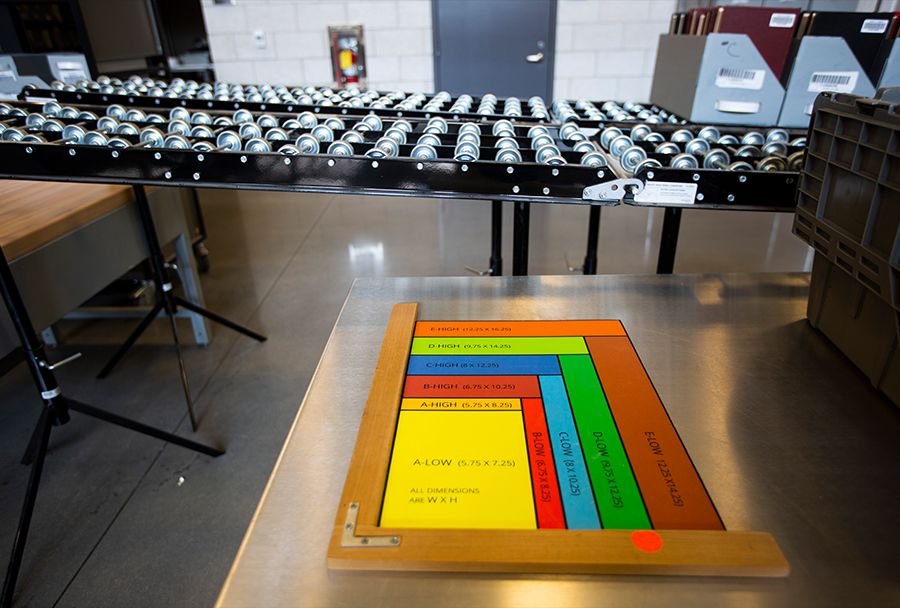 Opened in 2016, the LSC represented a new way of thinking about how university libraries can fulfill their mission of collecting and preserving scholarship. The materials in the Library Service Center are stored at 55 degrees and 30 percent humidity, providing optimal, long-term preservation and retention for print and microform collections. Under these conditions, the books, papers, and documents can be preserved for more than 250 years.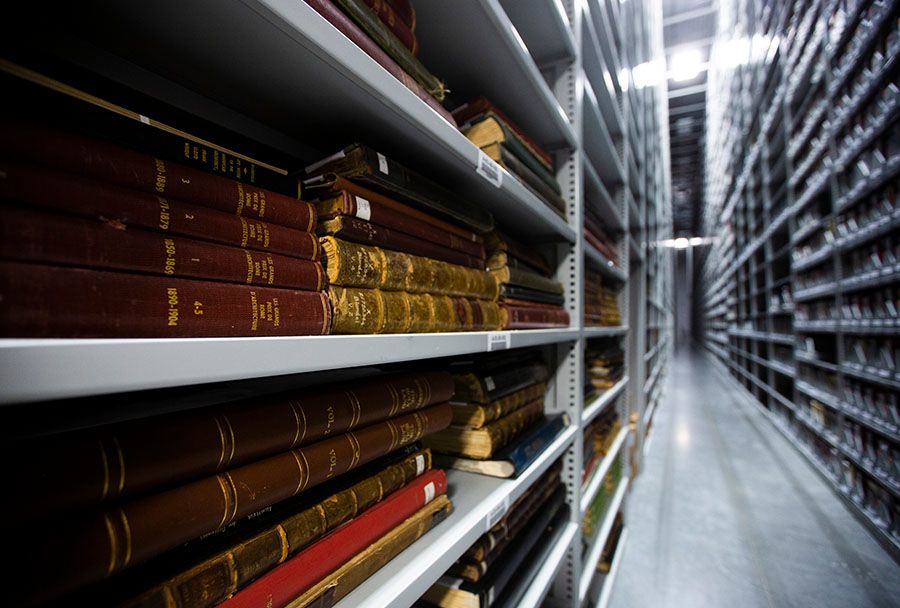 Use of the print collection has declined dramatically over the past decade at both Emory and Georgia Tech as scholarship resources become increasingly available online. Meanwhile, use of the library space for studying and other purposes has more than doubled over the past decade. Housing collections in the LSC has allowed both Georgia Tech and Emory to reconfigure library space to serve ever-changing student and faculty needs.
The LSC employs five staff members who are Georgia Tech employees, Rosser says. Emory provides maintenance, and IT support for the facility.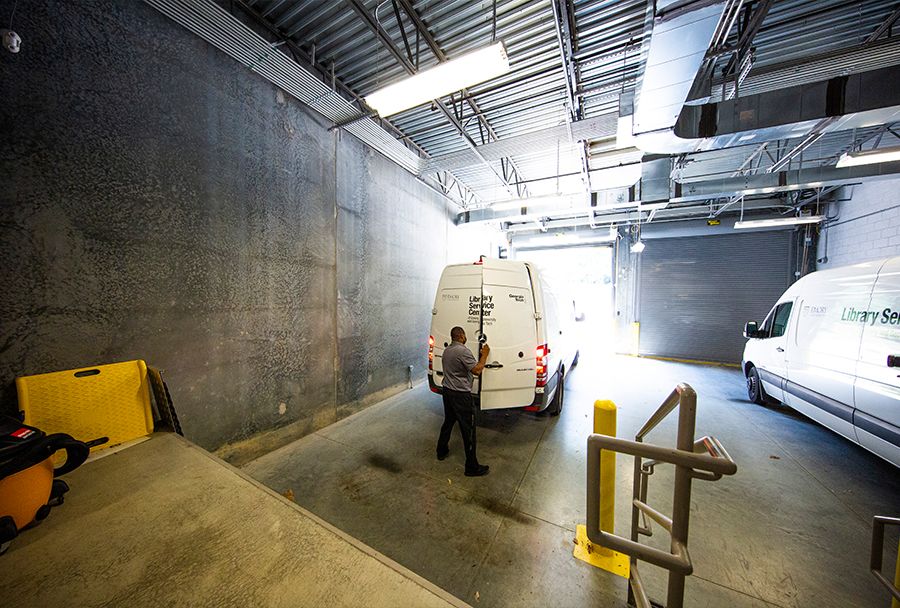 Deliveries of books and other archived materials are made electronically or through on-campus delivery, twice daily—and sometimes directly to a faculty member's office. "When the LSC first opened there were a lot of people who had doubts about the capabilities of our facility," Rosser says. "I understand how vital something as simple as a book can be to someone, and it is important to me to make sure they have what they need, when they need it."
---
Photos and video by Stephen Nowland.