BEST OF BOTH WORLDS
For more than 20 years, students and researchers at Emory and Georgia Tech have been blazing new trails together at the intersection of medicine and engineering.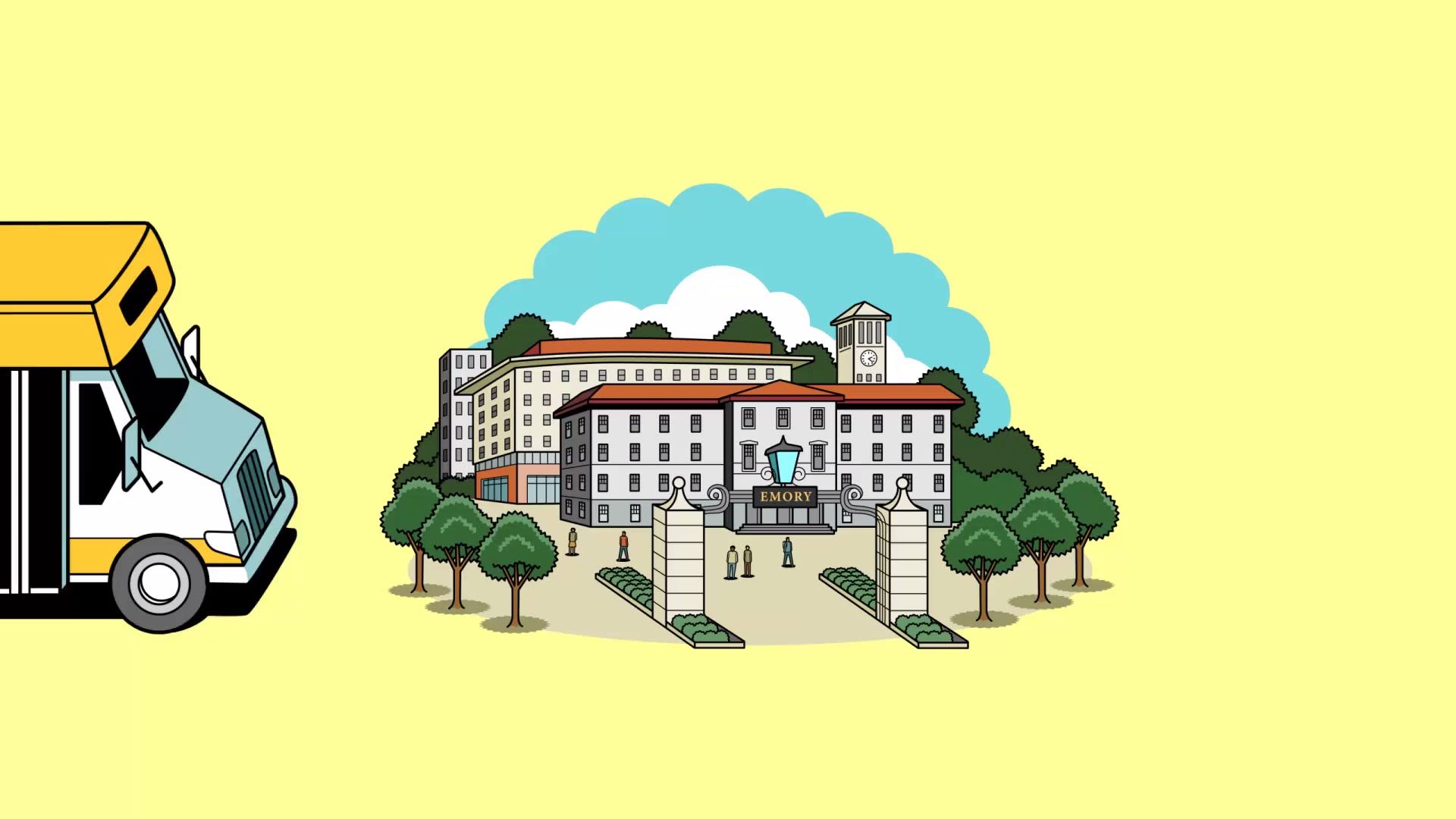 Fearlessness and ingenuity. That's what drew Manu Platt 06G to Georgia Tech and Emory's then-newly minted Wallace H. Coulter Department of Biomedical Engineering in 2001. He joined the PhD program as part of its second class of doctoral students.
Platt had recently graduated from Morehouse College in Atlanta and had his mind set on working for NASA. However, he knew the complementary strengths of both universities — Georgia Tech's prowess in engineering and Emory's excellence in the life sciences — and was intrigued by what could happen when these two institutions put their minds together. Even though it was risky and unprecedented at the time, to Platt and many others, it seemed to bring together the best of two worlds.
Working in the lab of Hanjoong Jo, distinguished faculty chair at Coulter and professor of medicine at Emory School of Medicine, Platt confirmed he had made the right career move. He helped tackle cutting-edge research on how mechanical forces can affect blood flow and be used to treat human heart disease. Platt found the work exhilarating, knowing he was contributing to discoveries and potential innovations that could someday help save lives.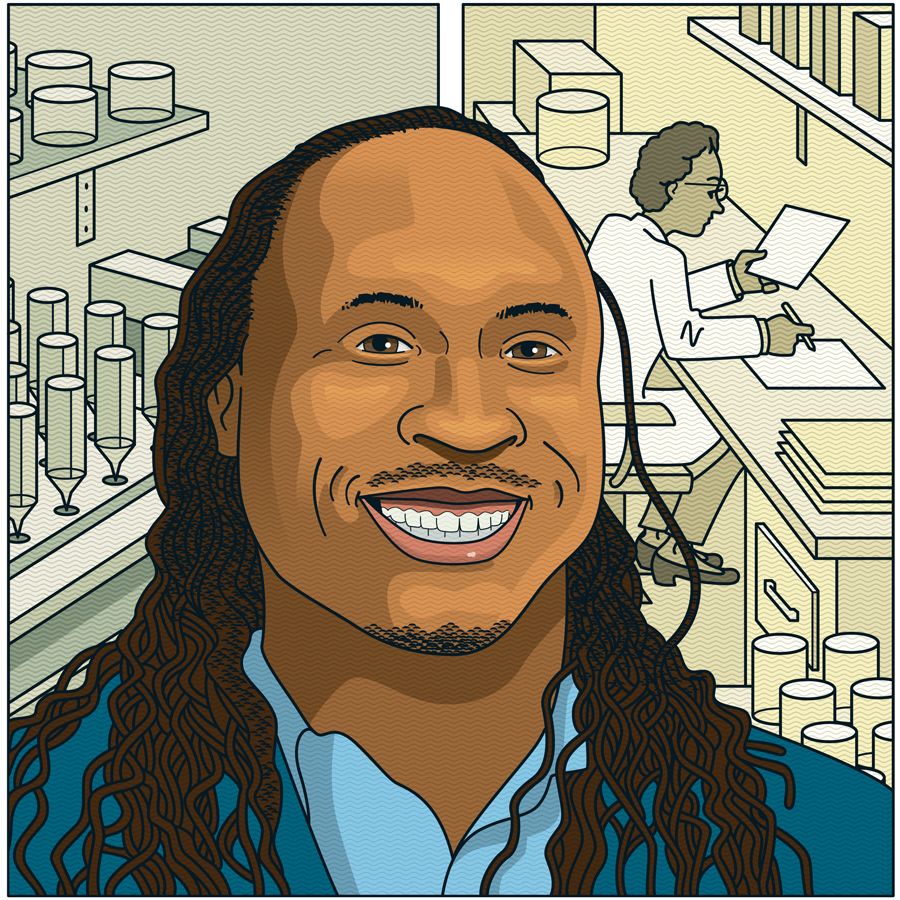 Now, the former student is a teacher, and in Platt's lab located at Georgia Tech, PhD students are looking at how they can halt debilitating strokes in children living with sickle cell disease. His hope is to identify a "druggable target" that will help protect kids as young as two years old.
"We have identified these enzymes that are highly elevated in people with sickle cell," says Platt, associate chair for graduate studies for the Coulter biomedical engineering department. "We have found a drug that works well with mice but it's too harsh for humans. We're working with a chemical engineer to figure out a safer way of delivery."
Platt's path — and his work — are just one example of what Emory and Georgia Tech envisioned when they created the Coulter biomedical engineering joint program 20 years ago. As researchers at both universities talked about the need for such a groundbreaking, interdisciplinary effort, their goal was nothing less than to find solutions to seemingly unsolvable problems. It was a perfect fit for the two universities to partner on joint degree pathways for undergraduate and graduate students since they'd previously collaborated on the Emory/Georgia Tech Biomedical Technology Research Center.
The department was approved by the Board of Regents and Emory Board of Trustees in 1997, and the first undergraduate and PhD students enrolled in 2000. With a $25 million gift from the Coulter Foundation in 2001, the Walter H. Coulter Department of Biomedical Engineering was officially named.
"We had the right ingredients for an excellent program to take shape thanks to expertise in engineering at Georgia Tech and the incredible medical research at Emory," says Emory Provost Ravi Bellamkonda, who propelled the department to new heights when he served as its chair from 2013 to 2016. "The connection was natural, but the partnership, which links a public and private university in a joint degree program, was audacious, visionary, and the first of its kind — a truly bold and imaginative move."
Today, Georgia Tech students mainly attend as undergraduates and Emory students mainly as graduate students, though they can also opt to complete their bachelor's degrees at Emory and go on to earn a second bachelor degree at Tech through a special accelerated path. The PhD in biomedical engineering is a joint degree given by both universities.
The campuses are connected by a shuttle that takes students to classes and labs. Faculty and students are researching everything from COVID-19 vaccine development to diagnosing traumatic brain injuries. Research collaborations during the past 20 years have yielded more than 70 start-up companies and 60 products in the development pipeline — and it all starts in the classroom.
—Cutting-Edge Classrooms—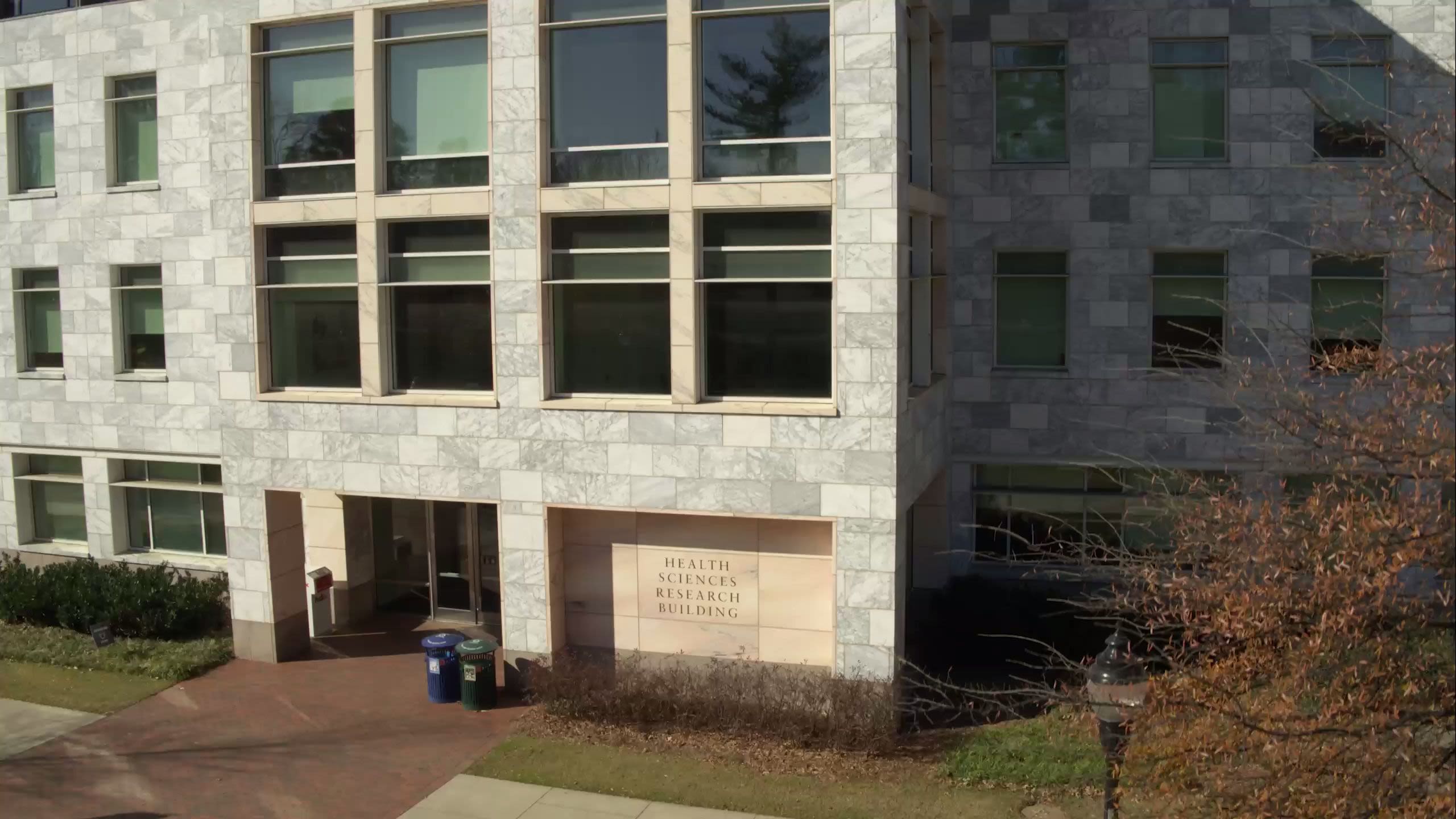 The biomedical engineering department emphasizes learning through problem-solving. Faculty member and senior associate chair Paul Benkeser says that the partnership has also allowed the two institutions to inform each other's teaching styles. Problem-driven learning was growing popular in medical schools and now retired faculty member Wendy Newstetter introduced that model to the engineering department, he says.
Undergraduate students who enter the biomedical engineering major are required to take a course where they're tasked with finding a solution to a real disease or medical challenge. It's a class that Benkeser teaches and says helps students to think critically and collaborate. The focus on solving problems also makes the classroom experience less theory based so that students are ready to work in labs, research institutes, and think tanks after graduation.
"Both institutions have been good to the department in providing the infrastructure to allow us to grow," Benkeser says. "On the Emory side, we're anticipating the completion of Health Sciences Research Building II, which will allow us to attract new faculty and further integrate across both campuses."
Hope Mumme 27G earned her bachelor's degree from Georgia Tech, and now she's pursuing a PhD in bioinformatics from Emory. She credits the connections she made at both universities with helping her find her passion for researching childhood cancers. In summer 2019, she interned at Open Medical Institute in Mountainview, California, where she was exposed to single cell sequencing.
When Mumme returned to Atlanta, she was looking for more opportunities in single cell analysis and professor Jo was seeking a research assistant with that experience. For her PhD research, she's examining how individual cells look when disease is present to identify patterns that will allow doctors to treat cancer in ways that were previously considered impossible.
"I'm getting a PhD to develop my skills and get instruction from Emory because they're one of the best hospitals in the country," Mumme says. "Getting exposure to all of these diseases and problems will prepare me for a research position where I can take on new projects and develop new tools."
The problem-driven approach is working. Coulter is ranked in the top three for both undergraduate and graduate biomedical engineering programs by US News & World Report. It's also one of the most diverse in the nation where 60 percent of undergraduates are women and 22 percent are from underrepresented ethnic groups.
In addition, students are encouraged to bring their whole selves to the learning environment and share their stories. Susan Margulies, who served as Coulter chair for the past four years — before taking the prestigious leadership of the National Science Foundation's Directorate of Engineering this August — says that more often they are attracting students who have personal stories that inspire them to want to make a difference. Margulies, who will remain a professor at Emory and Georgia Tech, says that everyone experiences instances with a friend or family member where medical science and engineering have come together and helped, or not.
Students then are asked to craft their personal narratives in a story-driven class made possible through a renewable grant from the Kern Entrepreneurial Engineering Network. Being able to effectively tell their stories helps them with translating their research in grant writing, giving lectures, and in interviewing with prospective employers.
"We embrace transdisciplinary impact and welcome different ways of being able to do things," Margulies says. "The problems are commonplace, so that attracts a wide range of people interested in this profession. Then as students in the field, their personal story motivates them to gather a broad range of knowledge and learn how to translate it to applications to help humanity."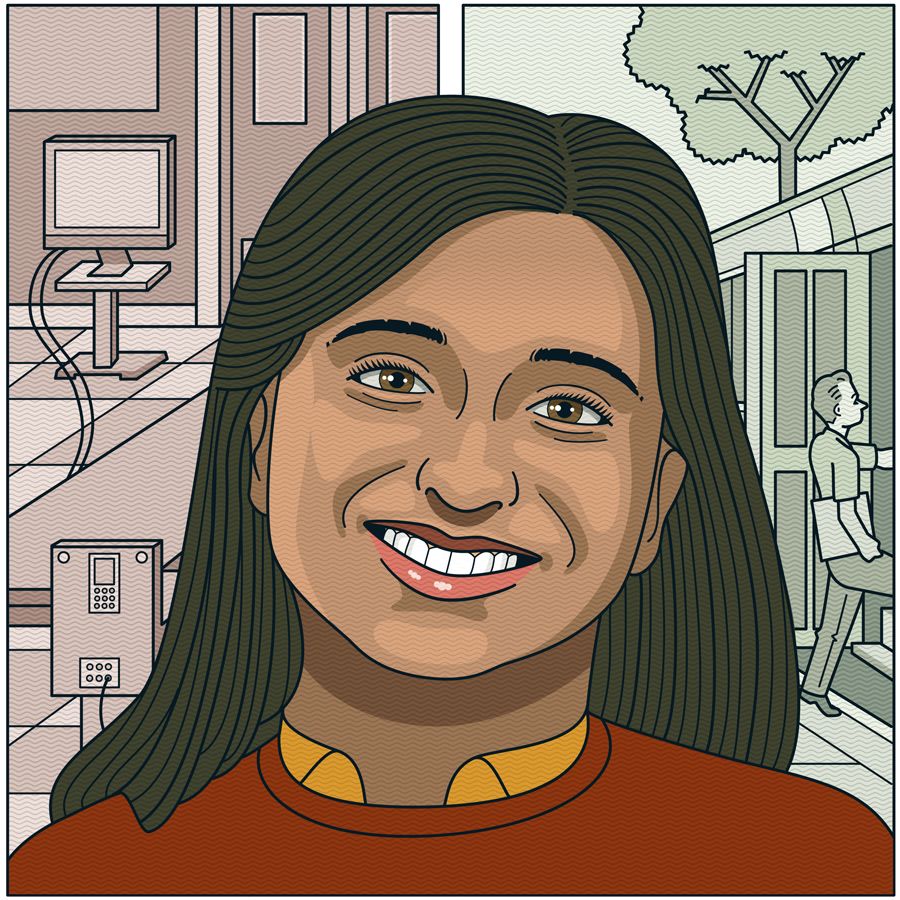 That reputation for inclusion and innovation is what attracted Georgia Tech senior and aspiring cardiologist, Shaefali Padiyar. Padiyar, who grew up in Peoria, Illinois, always had an affinity for math and science, but her interest in biomedical engineering grew after her younger sister was diagnosed with Type I diabetes at the age of eight. She saw the toll that the diagnosis took on her sibling and her family, and it made her wonder how it impacted people who didn't have access to the same treatment.
Since enrolling in the biomedical engineering department, Padiyar has taken advantage of every opportunity. She has conducted undergraduate research in predictive echocardiography, which uses a sample set of echocardiographs to find patterns that can predict heart disease. She's also just finished her term as president of the biomedical engineering student advisory group. This summer, she interned at Medtronic for the second year in a row in the cardiovascular division in research and development. It's a full-circle moment since her sister, now 16 years old, uses a Medtronic insulin pump.  
"The partnership between Emory and Georgia Tech provides us access to so many research opportunities," Padiyar says. "I think every person in biomedical engineering should do undergraduate research, because so much of the job market is research related. Having the Emory shuttle to go back and forth between the campuses allows you to tailor your education for your unique interests."
—The Next Generation of Teachers and Researchers—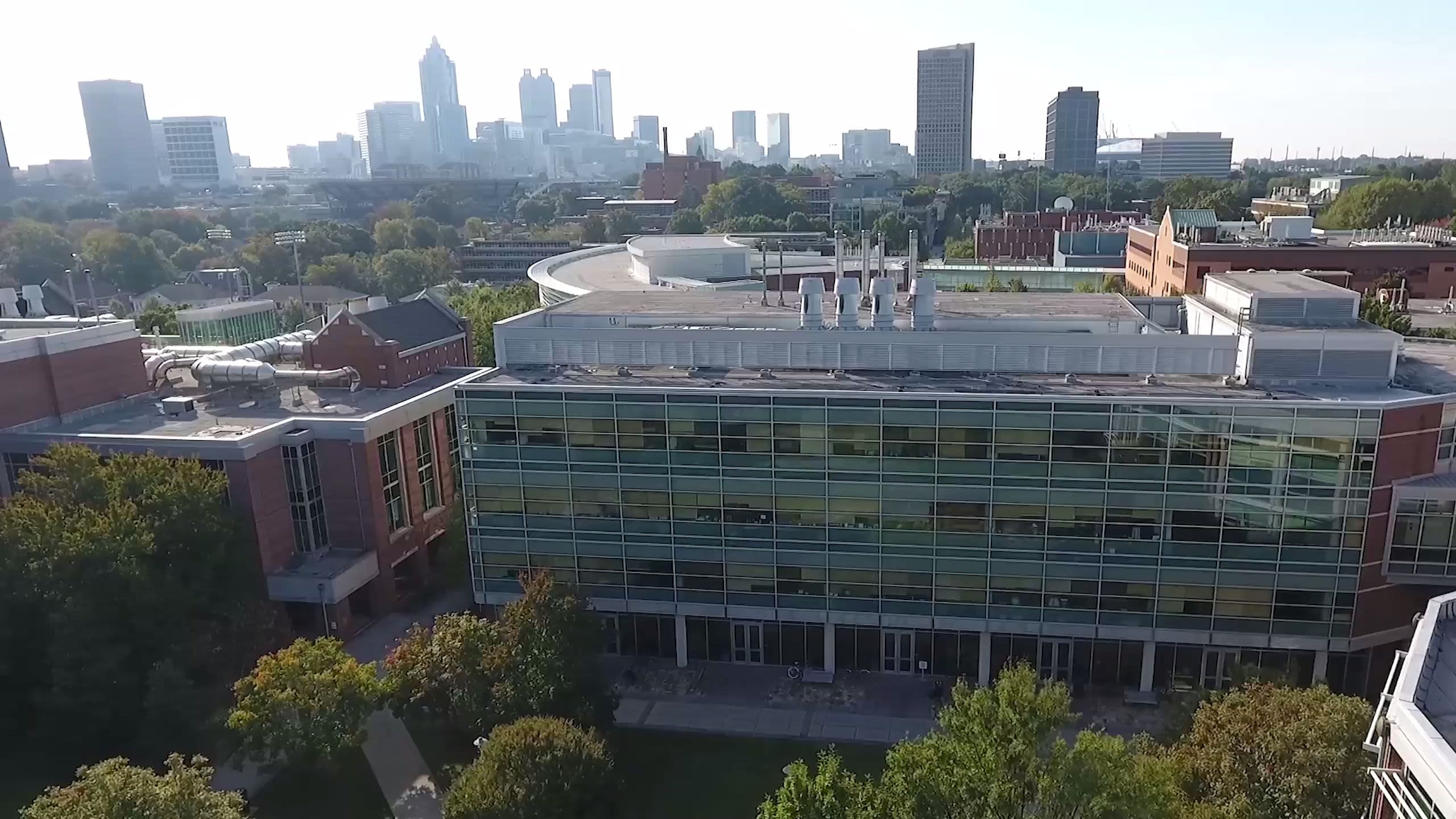 The labs are indeed where Coulter comes alive. During the past 20 years, several alumni, like Platt, have returned to enhance the department.
In addition to teaching, Platt is making a way for the next generation of biomedical researchers. According to the National Institutes of Health, less than 10 percent of STEM PhD recipients identify as African American, Latino/a/x, or Native American. As the co-director of Project ENGAGES, Platt aims to diversify the field through a partnership with seven city of Atlanta high schools where students get to work in labs on Emory and Georgia Tech campuses. So far, they have served 140 students and counting, and two have gone on to enroll at Emory and 18 at Georgia Tech for their bachelor's degrees.
"The importance of diversity in sciences is that every person's experiences help shape how they approach a problem," Platt says.
Diversity is also what drives biomedical engineering Georgia Tech alumna Leslie Chan, who begins as a faculty member in Coulter this fall. Chan says she is grateful for the strong female mentors she had as a student in the department and that she will have as peers on faculty. Biomedical engineering is an outlier in the profession with women making up about 40 percent of the field — twice that of other engineering concentrations. Chan says that women such as Margulies provide a strong example for how to navigate the field.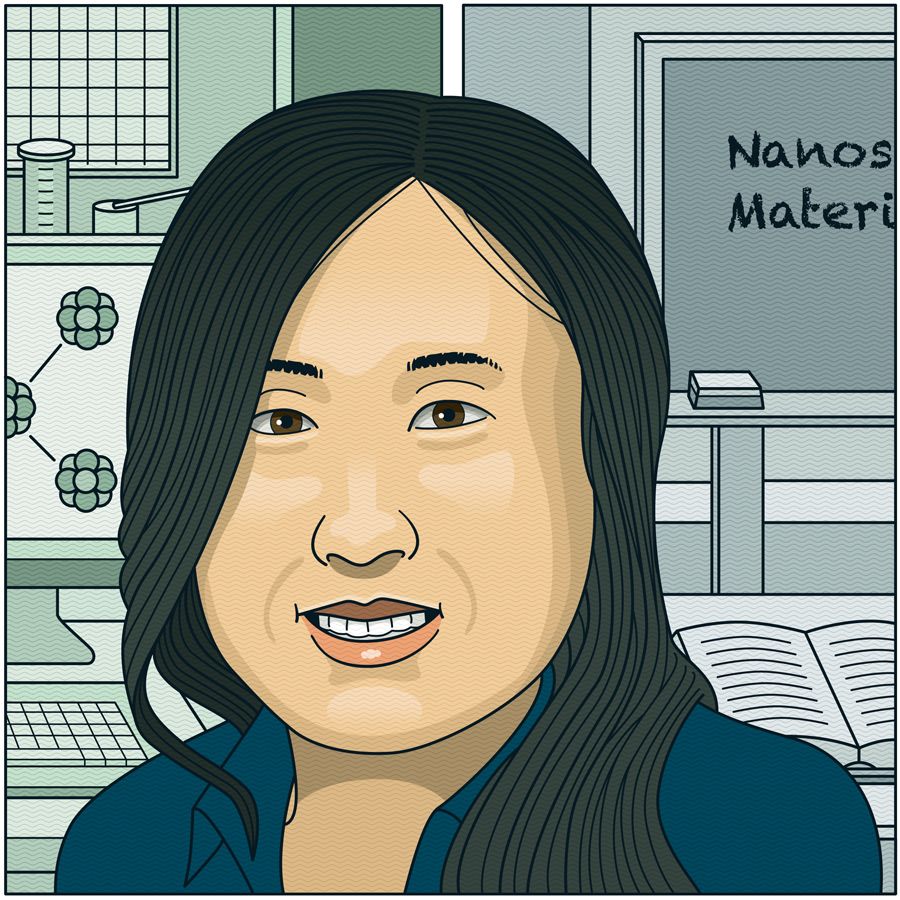 In her lab, Chan and her students will be developing nanoscale materials to detect and treat bacterial infections in the body. Antimicrobial drug resistance is becoming a big issue and things that were treatable before are not as easy to treat. Her hope is for doctors to be able to identify the presence of infection before the situation becomes dire.
"Currently, it takes days to identify the cause of infection which prevents timely, informed treatment," Chan says. "The rate-limiting step is growing up the microbial pathogen from patients' samples to large enough quantities so that it can be identified in a Petri dish. In our approach, we eliminate the need for this step by building nanosensors that are administered directly to the patient and detect pre-existing pathogen growth in the patient."
Ming-fai Fong 14G, who earned a PhD in neuroscience from Emory, is also returning to teach at Coulter this fall. Fong spent the past seven years as a researcher at the Massachusetts Institute of Technology, where she earned her bachelor's degree. She says that she had little background in biology prior to enrolling at Coulter, and that the neuroscience training she received at Emory provided both rigor and support. 
Fong's lab will focus on designing technology that leverages neural plasticity for treating neurological disability and disease.
"Through preclinical research, I hope we can develop tools ranging from state-of-the-art neural prosthetics to low-cost portable interventions," Fong says. "I'm excited to work with both Emory and Georgia Tech students to tackle these goals."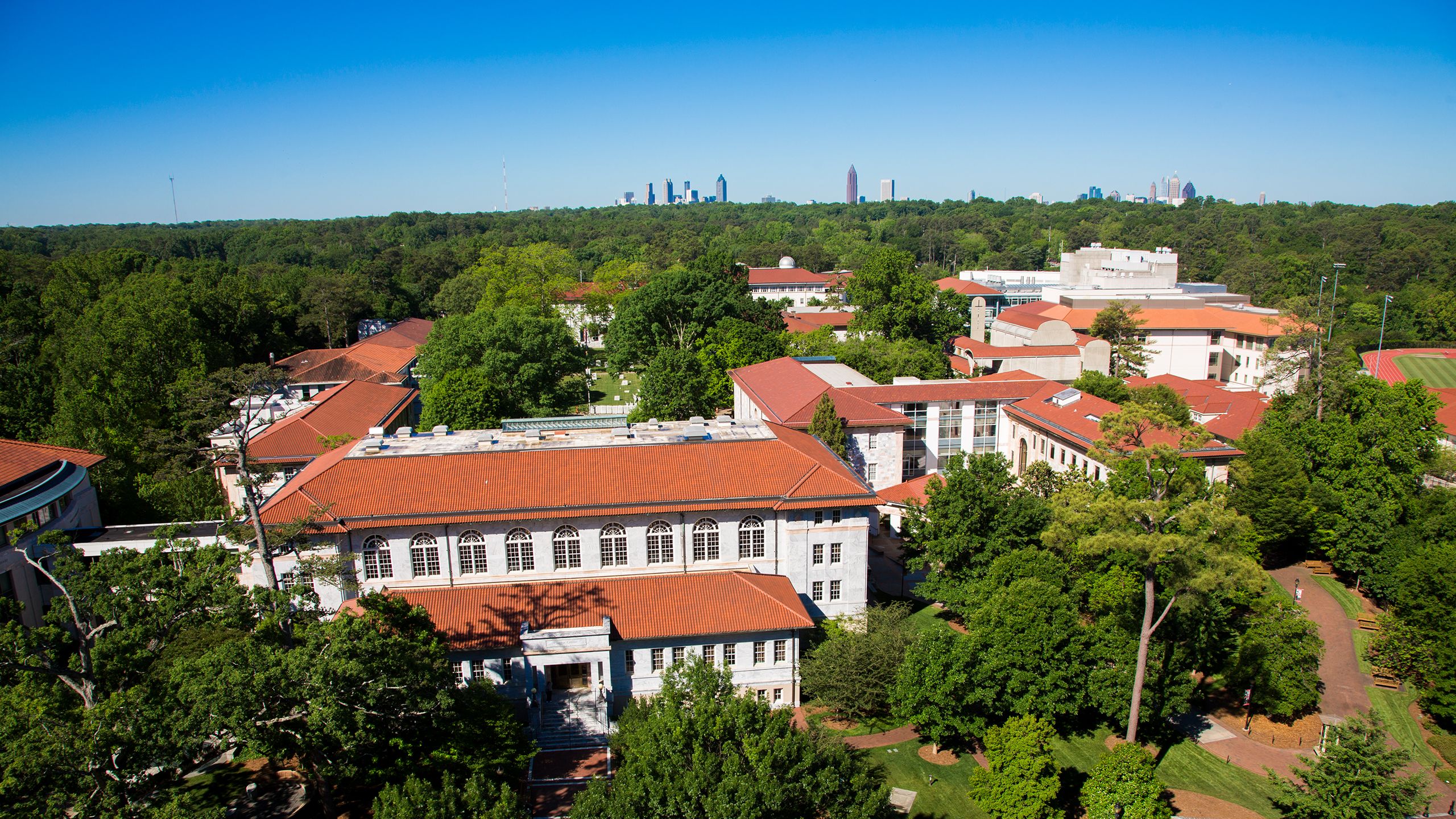 Leveraging new technologies to make quality health care more accessible is the ultimate goal of the partnership. During the past two decades, faculty and students have taken products to market that truly change, and even save, lives, ranging from tools designed to make cardiac surgery less invasive to a device which collects lung particles to diagnose pneumonia.
This past year, Coulter department professor Philip Santangelo and his students have been testing ways to improve vaccine delivery via microneedles through a company called Vaxess, as well as developing CRISPR RNA-based treatments for COVID-19.
The latter uses a nebulizer to deliver the virus's mRNA and guide RNA into the body. Santangelo likens it to a game of Pac-Man. Once it's inside of the body, the mRNA attaches to cells and produces a protein that couples up with the guide strand to look for the virus. As the guide strand identifies the virus, it starts chewing up RNA in order to eliminate it from the body.
The CRISPR RNA research is a part of a larger project under DARPA PREPARE, for which Santangelo is the principal investigator. This approach allows treatments to be developed faster and can be replicated for other RNA-based viruses simply by changing out the mRNA. They plan to move the COVID-19 treatment to clinical trials in the near future.
"Current technology is slow for vaccines and therapeutics because it uses cells, but CRISPR RNA is developed in tubes so it's easier to scale," Santangelo says. "The whole idea with the nebulizer is that you would be able to go to a pharmacy and pick it up to treat yourself at home and not in a hospital. My goal is to offer people options, safety, and autonomy."
Wilbur Lam, who serves as the W. Paul Bowers Research Chair in the Department of Pediatrics at Emory School of Medicine and as a professor at Coulter, is passionate about designing products for the ways people live. He and students in his lab created a smartphone attachment, called the CellScope, which can help reduce doctor's visits for ear infections. It was acquired by a major corporation two years ago and the company is working to scale it to market.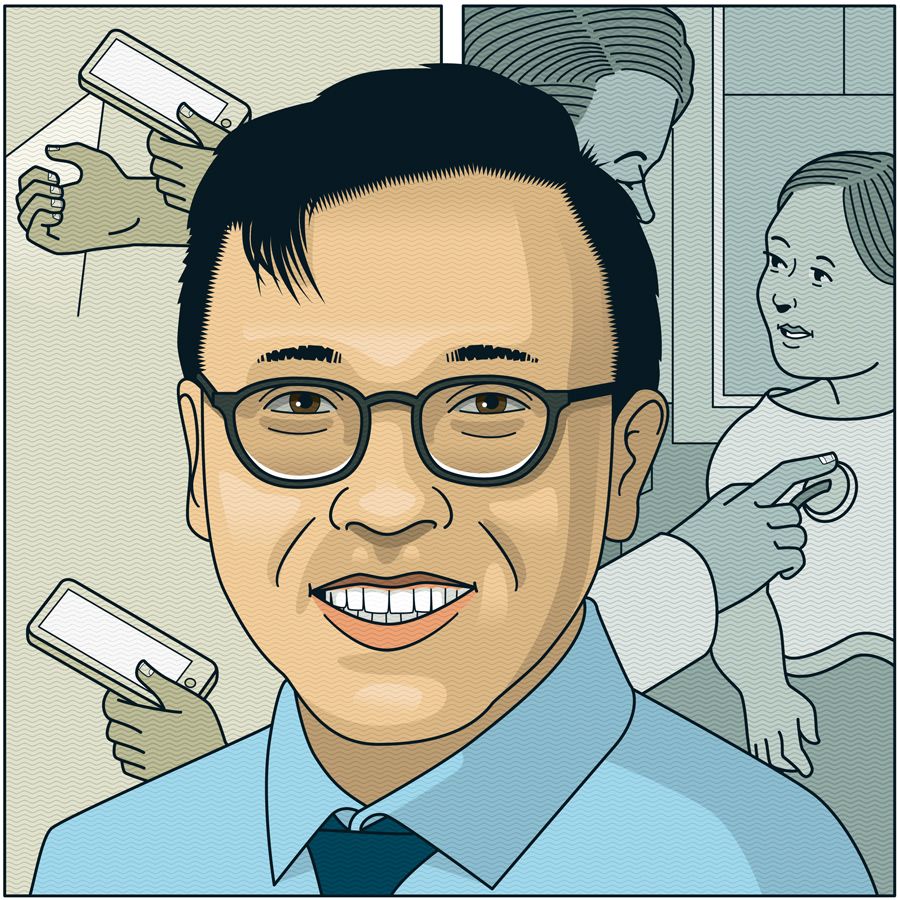 Recently, Lam and his students have been working on an at-home tool that allows people to measure their hemoglobin levels and a correlating smartphone app that can diagnose anemia by capturing photos of a person's nail beds. It's a part of the AppHatchery program, which Lam leads at the Georgia Clinical and Translational Science Alliance. The smartphone technology has been licensed to Sanguina and the app is now in beta testing.
"The partnership between Emory and Georgia Tech allows for a direct link between technology and medicine," Lam says. "What we have here is a much more streamlined process, because you have faculty and students who live on both sides of the equation. That allows for much faster translation of new technology, which means patients can get helped and we can improve the lives of patients much faster."
—Just the Beginning of a Beautiful Partnership—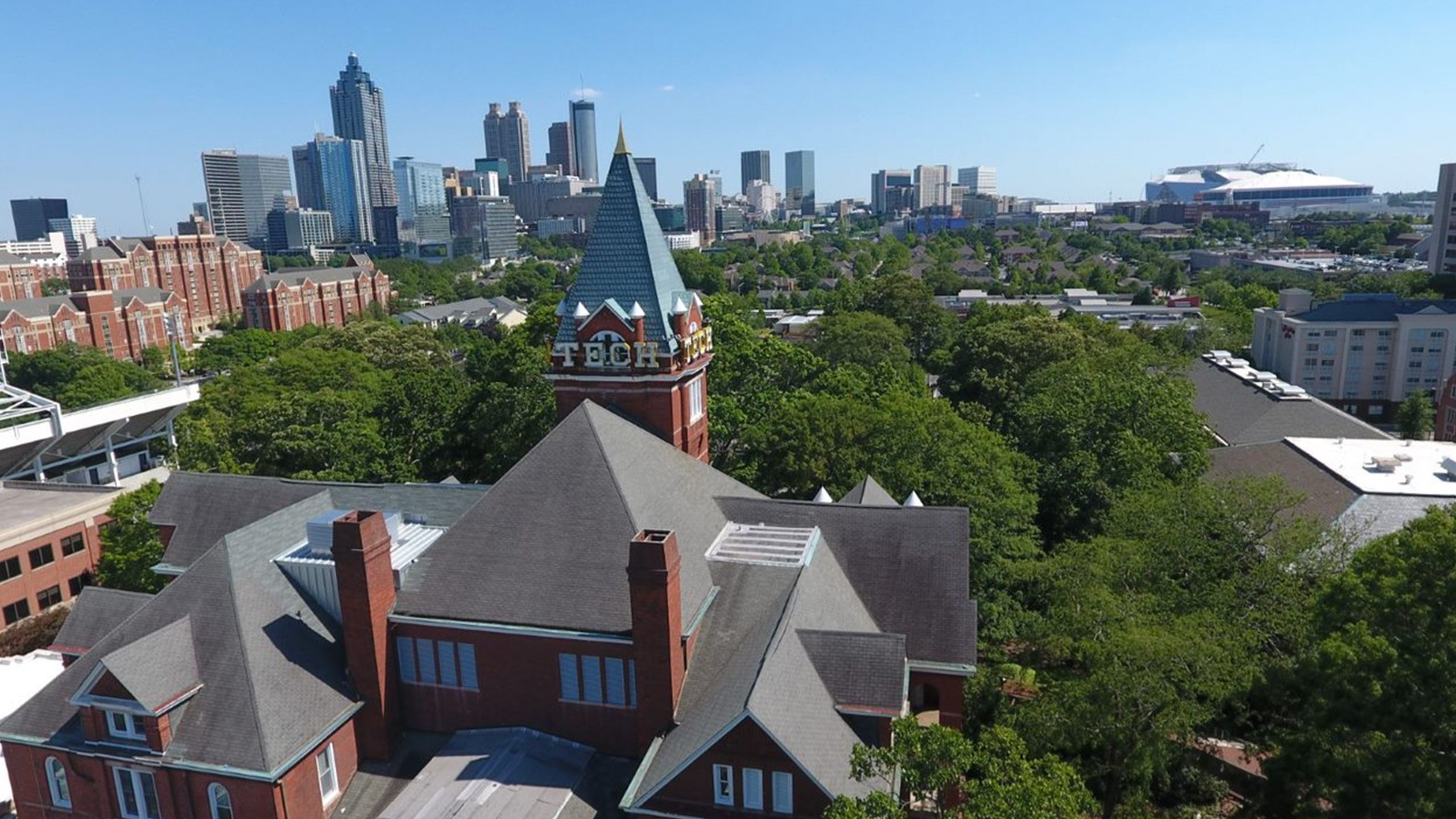 As the largest and most diverse biomedical engineering program in the nation, the fearlessness and ingenuity that established Coulter continue. With 70 faculty members and more than 1,400 undergraduate and graduate students, leaders from both universities believe there is much more to come from the unique partnership.
"A key part of the Emory School of Medicine strategic plan is to further grow biomedical engineering and also to foster linkages between Georgia Tech and Emory that are anchored in other areas," says Vikas P. Sukhatme, dean of Emory's School of Medicine.
"Georgia Tech is also committed to expanding our research at the intersection of medicine and engineering," adds Raheem Beyah, dean of Georgia Tech's School of Engineering and Southern Company Chair. "The connections between our two institutions are essential to our missions as we improve the lives of people here in Atlanta and around the world."
Emory Provost Bellamkonda agrees. "What makes the Coulter program so special is that its founders took a big risk, unafraid of failure, but in pursuit of truly inventing the future of medicine using technology and engineering," Bellamkonda says. "The ethos of imagination, bold thinking, and can-do attitudes permeates this department, a crown jewel on both campuses, a symbol of what can be when imagination meets determination."

---
Written by Kelundra Smith. Animation and portraits illustration by Peter and Maria Hoey. Art direction by Elizabeth Hautau Karp.