For Students of Emory University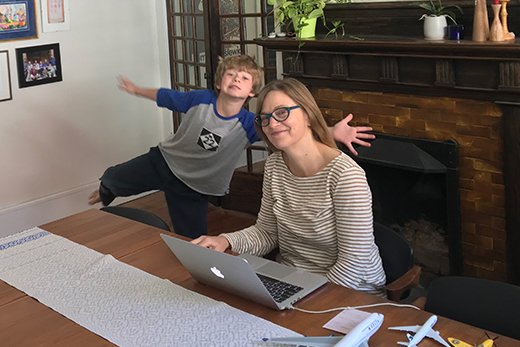 Classes that click: a semester to remember
Staying focused on academics amidst the COVID-19 pandemic brought lessons during class times and beyond. As Emory moves into remote learning for summer courses, students and faculty reflect on what they learned this spring.
---
Emory announces plan for resumption of research
Beginning immediately, Emory will commence a multi-phased plan to gradually return to campus for research. A robust practice of health monitoring and testing will be combined with public health guidance for mitigating risk.
---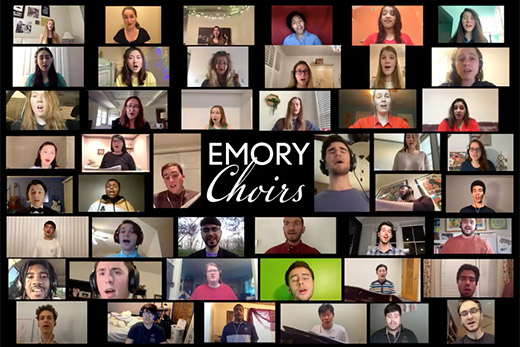 Concert Choir shares one more song to end the semester
Although the Emory Concert Choir hasn't rehearsed since before spring break, the members wanted to make music together one more time. The result was a virtual performance of "Beautiful River," with the students singing from their homes across the country and around the world.
---
---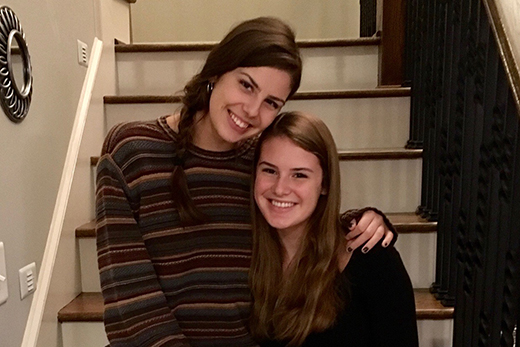 Emory, Georgia Tech students tackle COVID-19 problems in virtual hackathon
More than 100 student teams competed to hack pandemic problems. Among the winners: Emory student Alexandra Tuttle and her sister McKenzie, a student at Georgia Tech, and their teammates proposed an app to help businesses operate under COVID-19.
Antibody study sheds more light on COVID-19 immunity
New research from Emory indicates that nearly all people hospitalized with COVID-19 develop virus-neutralizing antibodies within six days of testing positive. The findings will be key in understanding protective immunity against SARS-CoV-2 and in vaccine development.
---
---
---
Summer schedule: With the academic year concluded, Dooley Report shifts to biweekly publication. Look for a new issue in your inbox every other Wednesday throughout the summer; weekly publication will resume with fall semester. Please visit the Emory News Center for daily headlines and events.
Coronavirus and our community: Emory is closely monitoring the COVID-19 outbreak to protect students, faculty, staff and visitors. See the latest coronavirus updates, including answers to frequently asked questions and resources if you need support.
Nutrition Discussion Group
Emory Student Health dietitians will lead a virtual hour-long discussion group, starting with a specific nutrition topic and then opening up the forum for Q&A.
When: May 27, 1:00 p.m.
Where: Zoom
Admission: Free
Workshop: Algorithms and Search Skills
Build your search skills and gain a deeper understanding of how algorithms shape our online experiences.
When: May 27, 4:00 p.m.
Where: Zoom
Admission: Free
Virtual 5k
Sign up for a virtual 5k with Emory Recreation and Wellness during the month of June. Registration is open through May 28.
When: June 1, 12:00 p.m.
Where: Online
Admission: Free
Editor: Laura Douglas-Brown
Vice President for Enterprise Communications: Doug Busk
Senior Vice President for Communications and Public Affairs: David B. Sandor

Dooley Report is published by  Communications and Public Affairs
Read the Dooley Report Guidelines
Copyright 2022 Emory University | All Rights Reserved
201 Dowman Drive, Atlanta, Georgia 30322 USA | 404.727.6123