One Emory: Ambition and Heart
Renewed strategic framework will guide Emory into a new era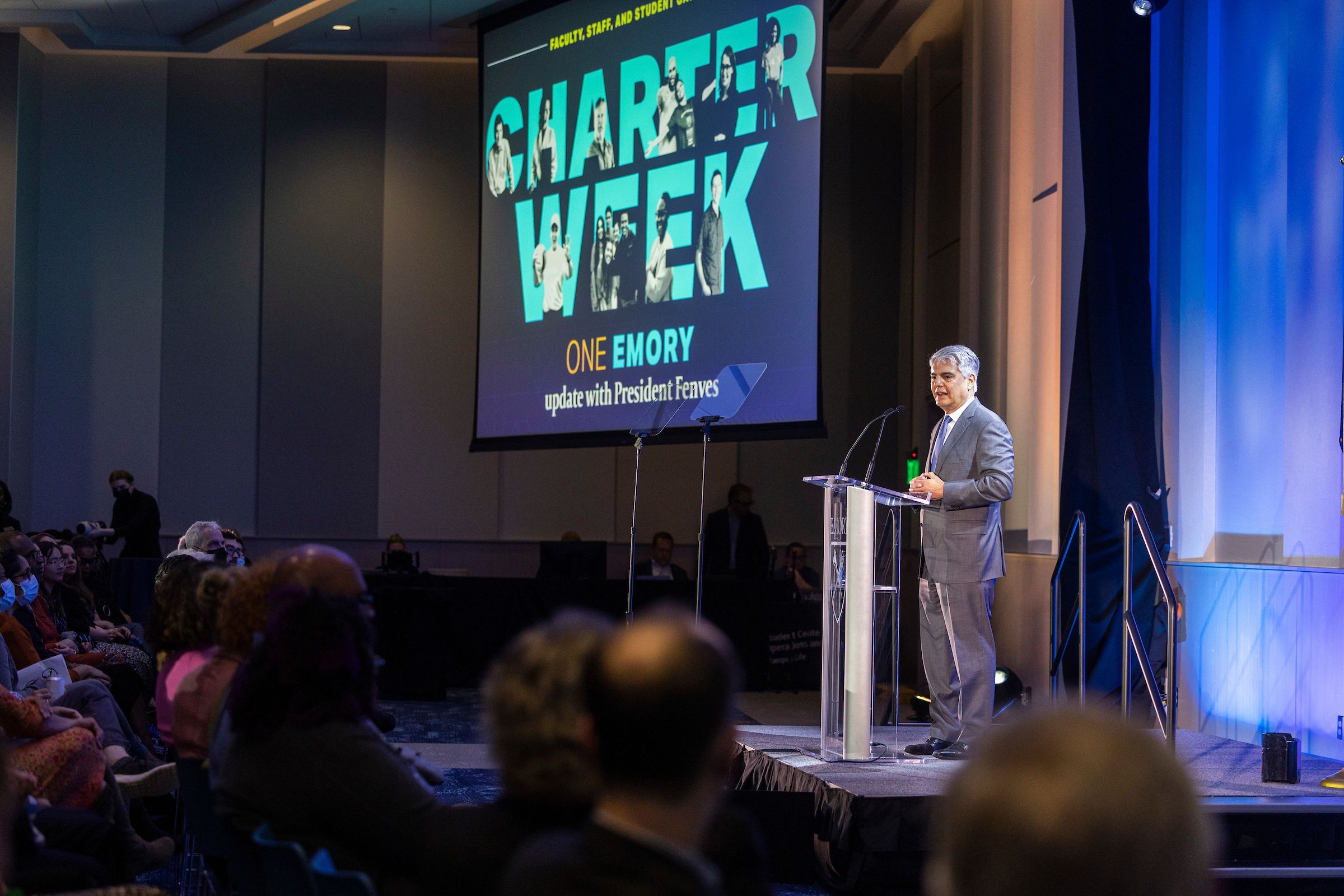 On Feb. 7, students, faculty and staff gathered in the Emory Student Center for a Charter Week celebration, featuring sweet treats, giveaways, live jazz music and an update on the One Emory strategic framework.
During an address to the standing-room-only crowd, President Gregory L. Fenves announced the focus areas of One Emory: Ambition and Heart, an expansion of the strategic framework to unite all aspects of the university and raise the bar on what success looks like.
Beginnings
Implemented in 2018, the original One Emory strategic framework had four focus areas designed to advance Emory's standing as a preeminent academic institution. It was built on a planning process directed by the Emory Impact Committee, which was led by faculty and chaired by now-Dean of Laney Graduate School Kimberly Jacob Arriola.
Work began on the 2018 plan; however, some efforts were interrupted by the pandemic and changes in the administration. The strategy covered a wide swath of campus by building stronger relationships between students and faculty, offering more need-based and merit scholarships, providing a more seamless class-registration experience, focusing on the arts and humanities, investing in more faculty positions and funding faculty research.
Now, One Emory is reimagined and poised to lead the university into a new era.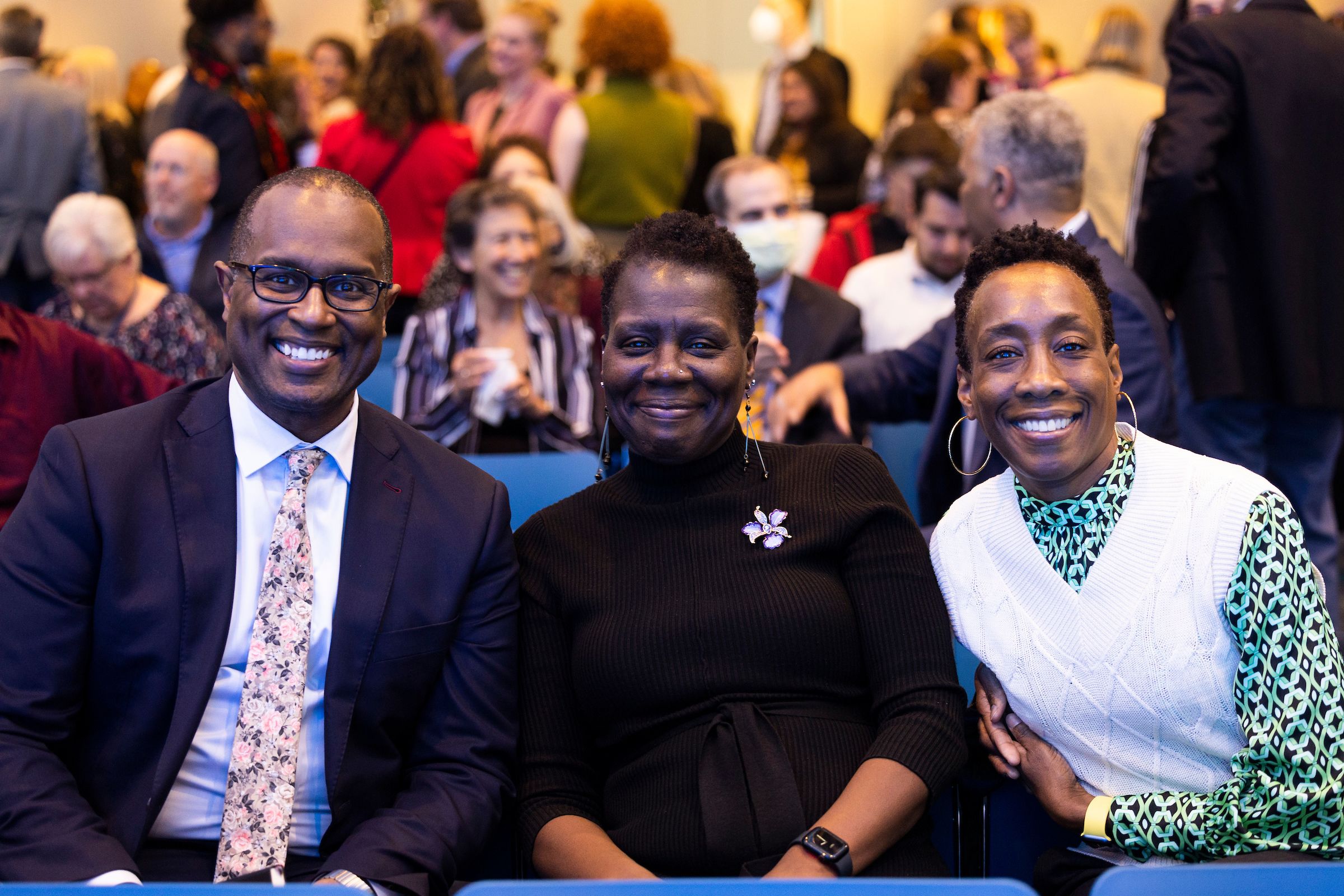 On the Atlanta campus, a standing-room-only crowd gathered to hear about the renewed One Emory: Ambition and Heart strategic framework.
Connecting ambition and heart
At the Charter Week event, Fenves announced that "Engaged for Impact" has been changed to "Ambition and Heart" as a way of reminding everyone to think about why they do what they do.
Fenves explained the shift by connecting the university's mission and motto to a trip he took last fall to visit the Dalai Lama's monastery in Dharamsala, India, with Emory University Board of Trustees chair Bob Goddard and Provost Ravi Bellamkonda.
Emory's mission is "to create, preserve, teach and apply knowledge in the service of humanity."
The motto is, "The wise heart seeks knowledge."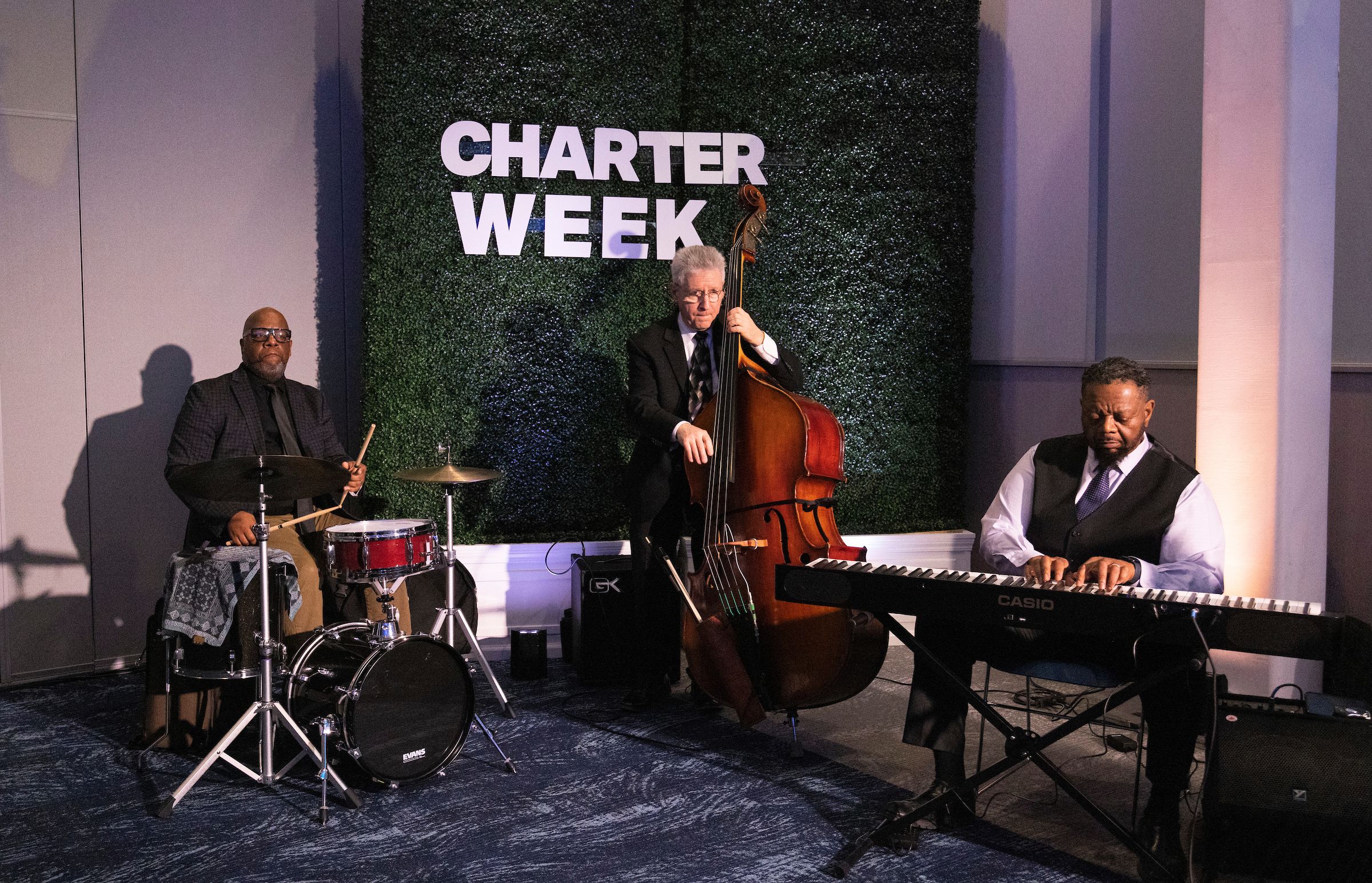 Charter Week coincided with the 20th anniversary of the Schwartz Center for Performing Arts as well as the annual Emory Jazz Fest. A jazz trio performed before President Fenves' speech to mark the occasion.
Both the mission and motto refer to knowledge and the fact that having and sharing knowledge confers great responsibility. In India, Fenves says the Dalai Lama, who is Presidential Distinguished Professor at Emory, reminded him that there must be heart in the classroom.
"His Holiness radiates peace and his message to our small group was about compassion — that compassion must be a fundamental part of education if we are to heal the world," Fenves said.
Establishing six focus areas
Led by the governing idea of "Ambition and Heart," Fenves went on to outline the six priorities of One Emory, which include:
He explained that the two new focus areas are "'Thriving Health Care, Inventing Cures,' which captures the impact and innovation of our world-renowned health sciences and health-care system; and 'Commitment to Our People,' which emphasizes the central role of staff members and our commitment to them throughout their careers at Emory."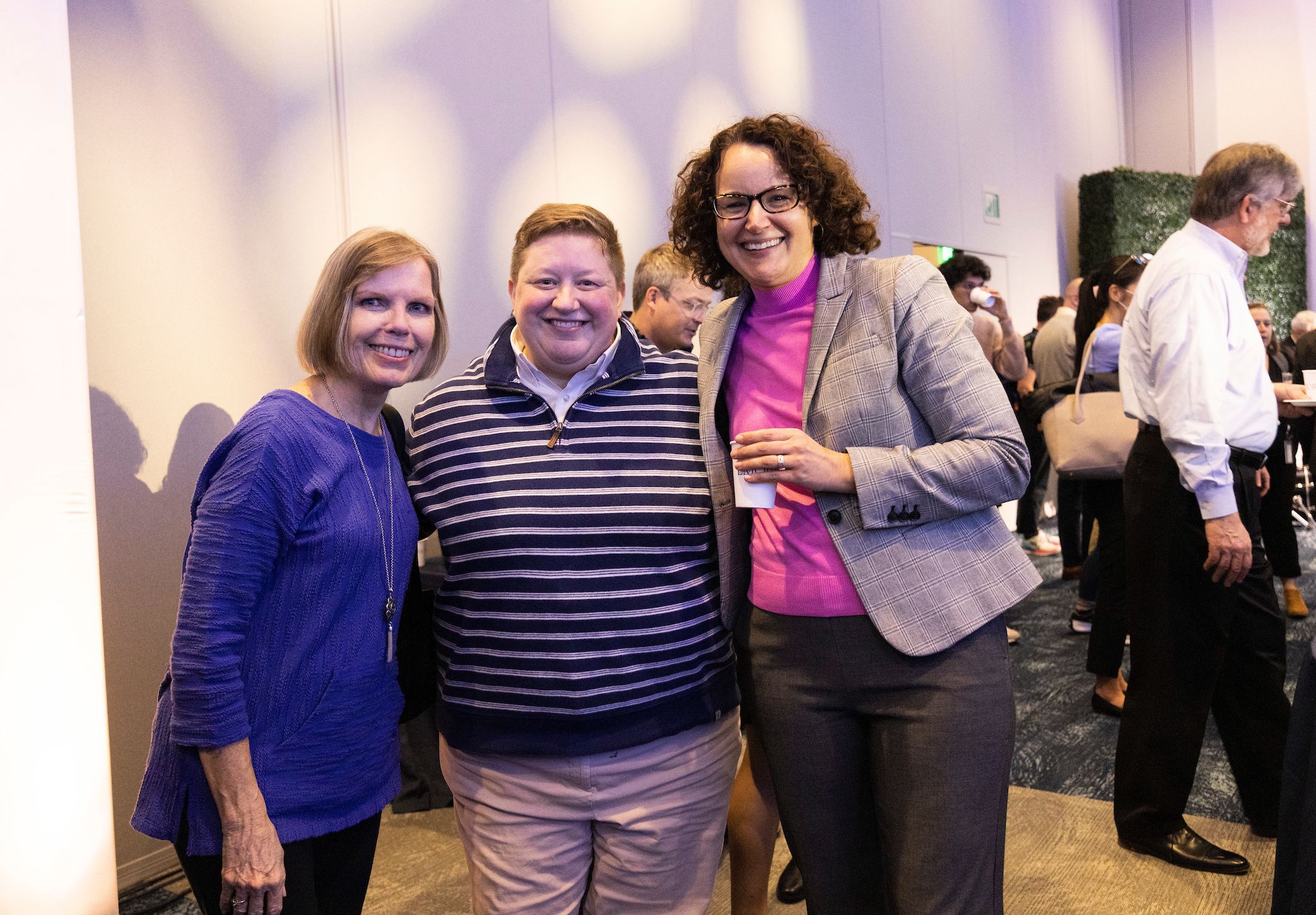 Attendees enjoyed hot cocoa and sweet treats before the event.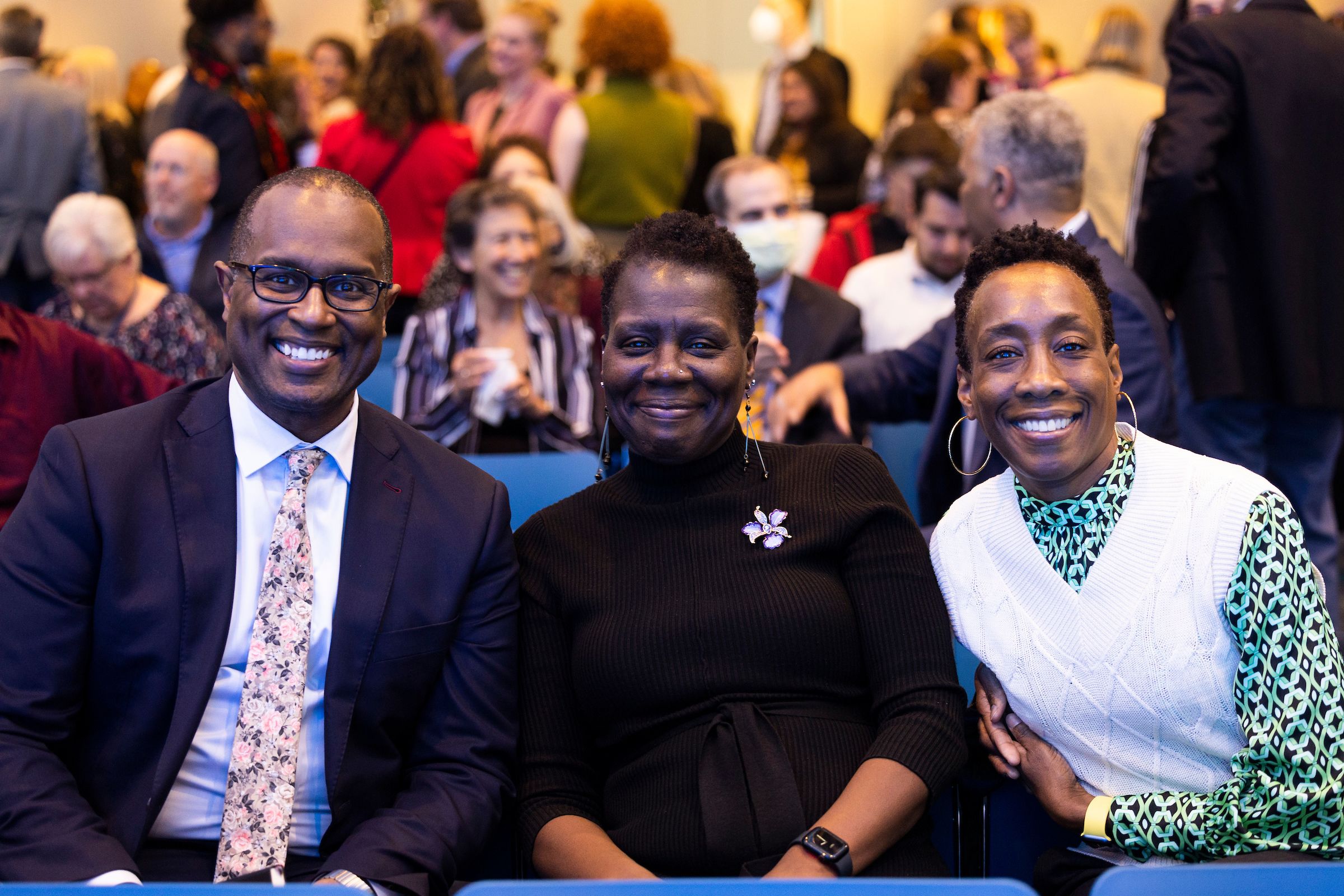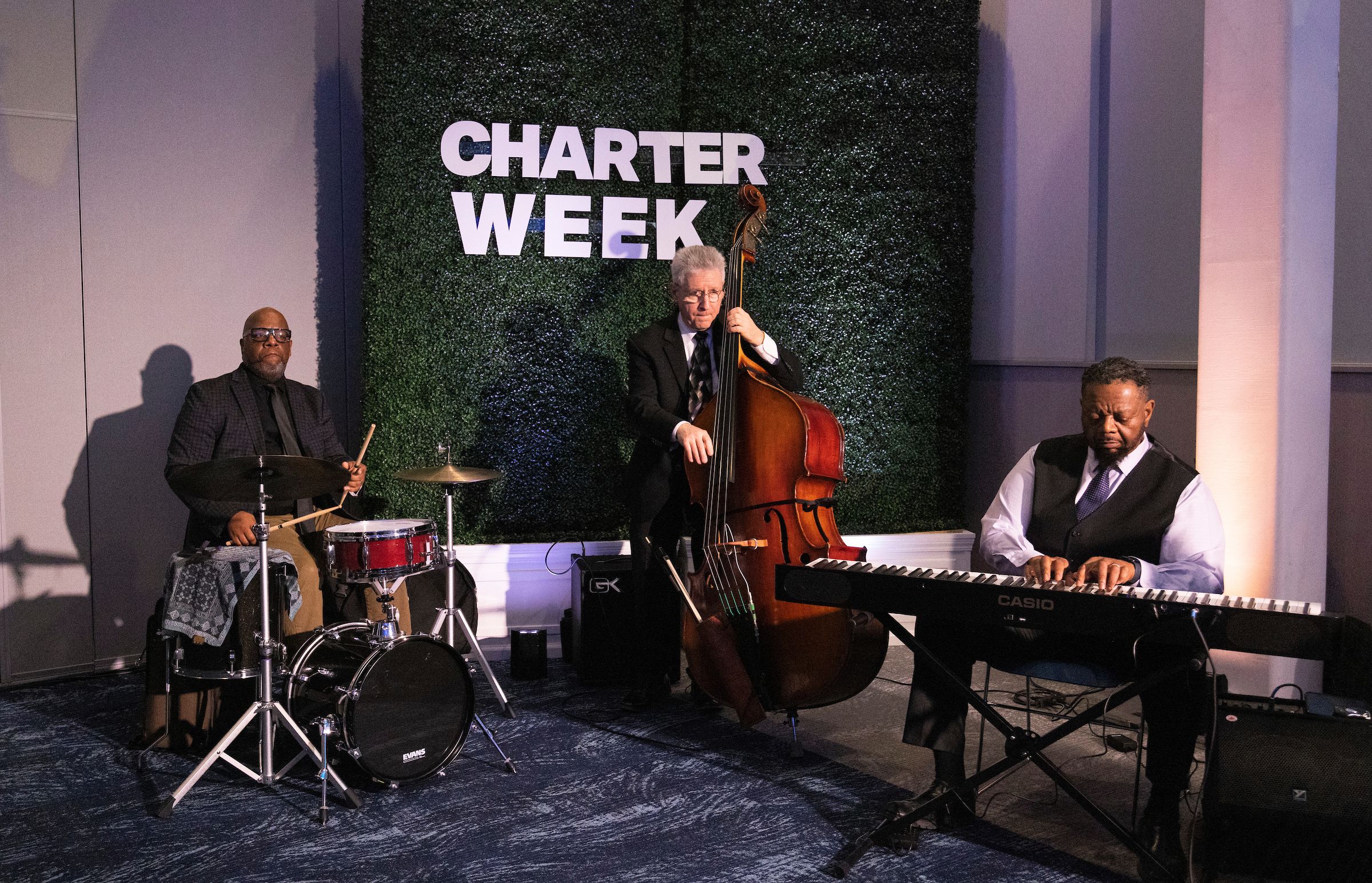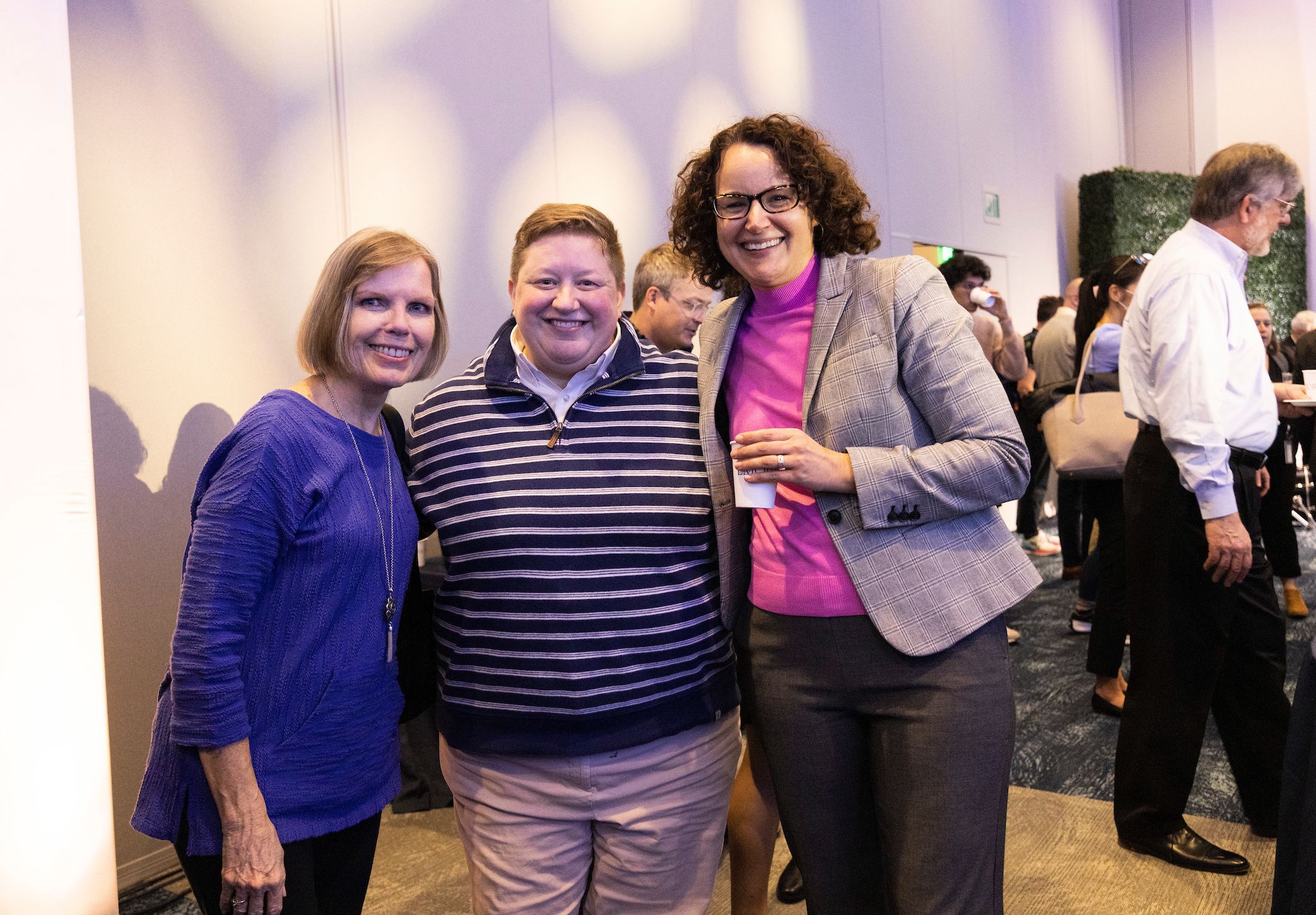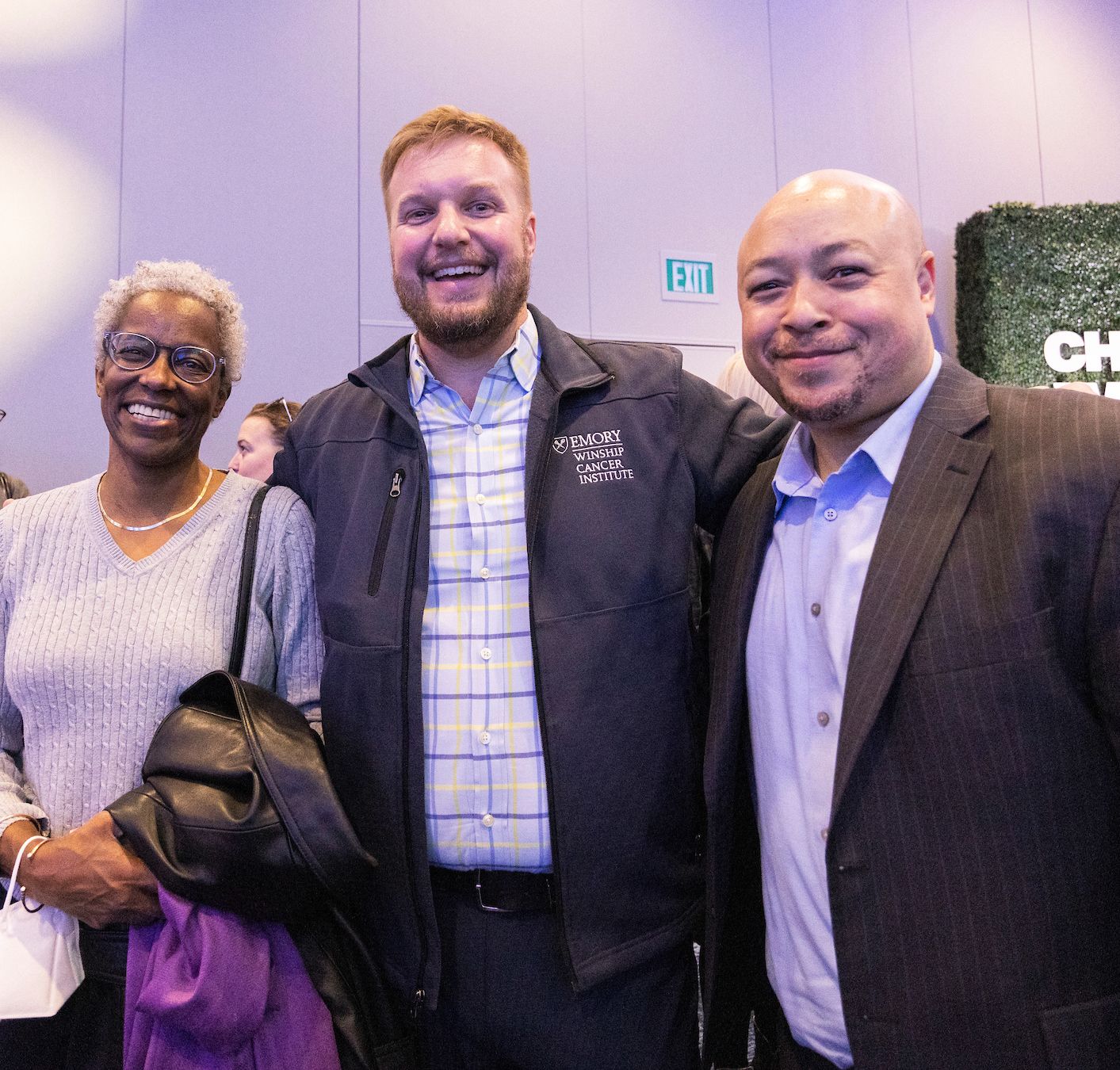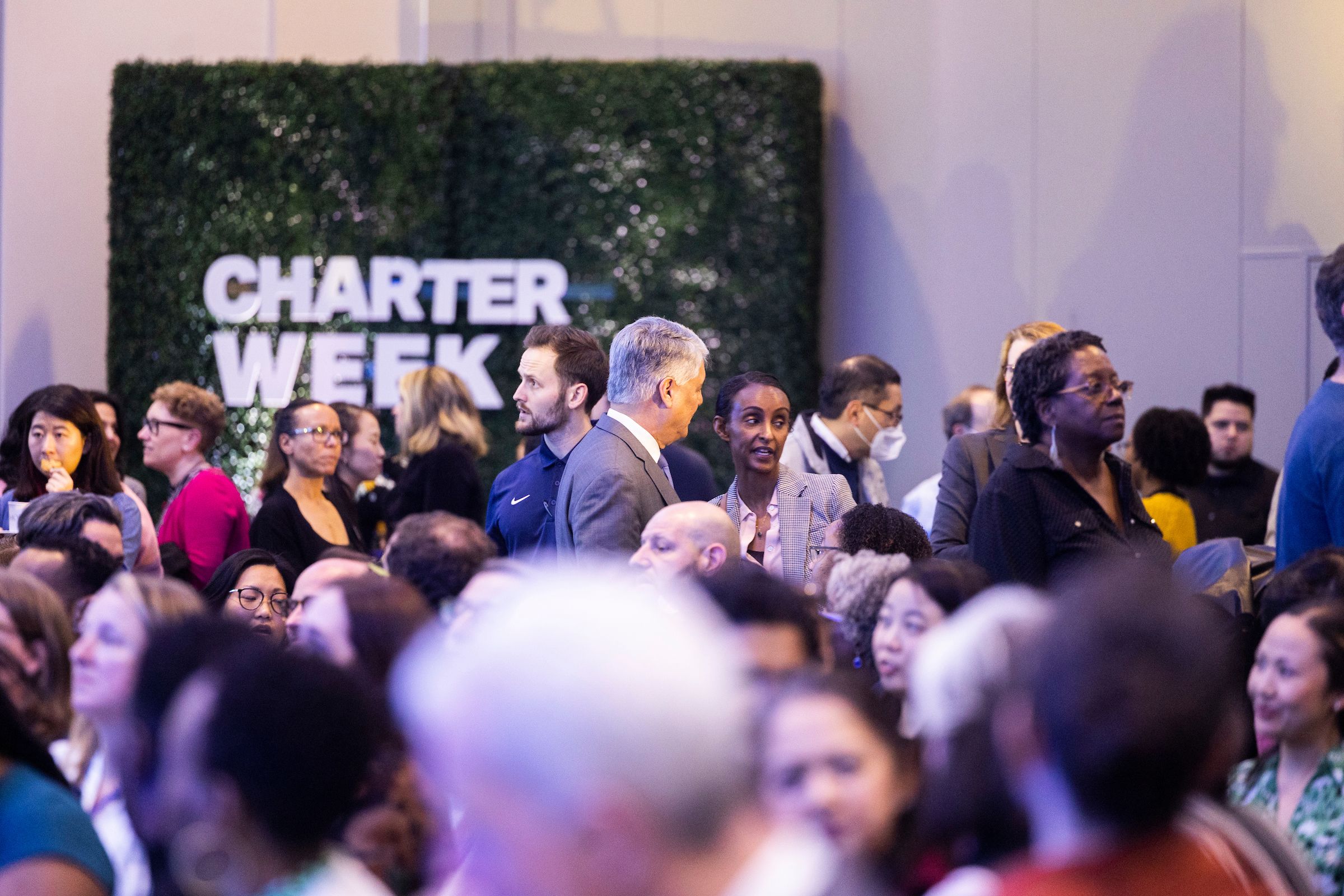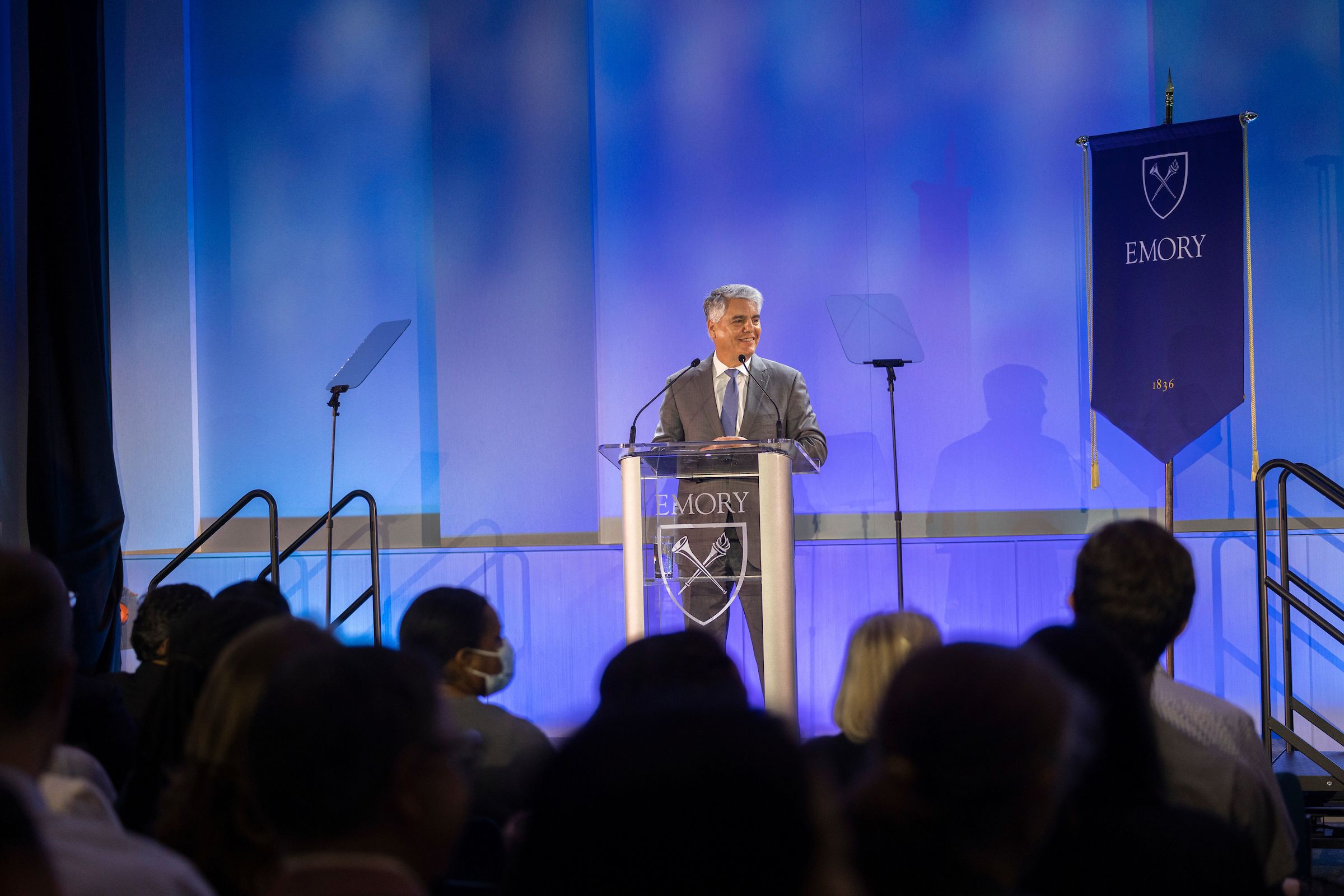 Faculty Eminence
Elevating the research and teaching of Emory faculty remains a priority for the One Emory: Ambition and Heart strategic framework.
"Through their research, our faculty answer the great questions, seek knowledge and serve society through their insights, discoveries and artistic creations. And they are the teachers who educate our students, shaping new generations of leaders," Fenves said.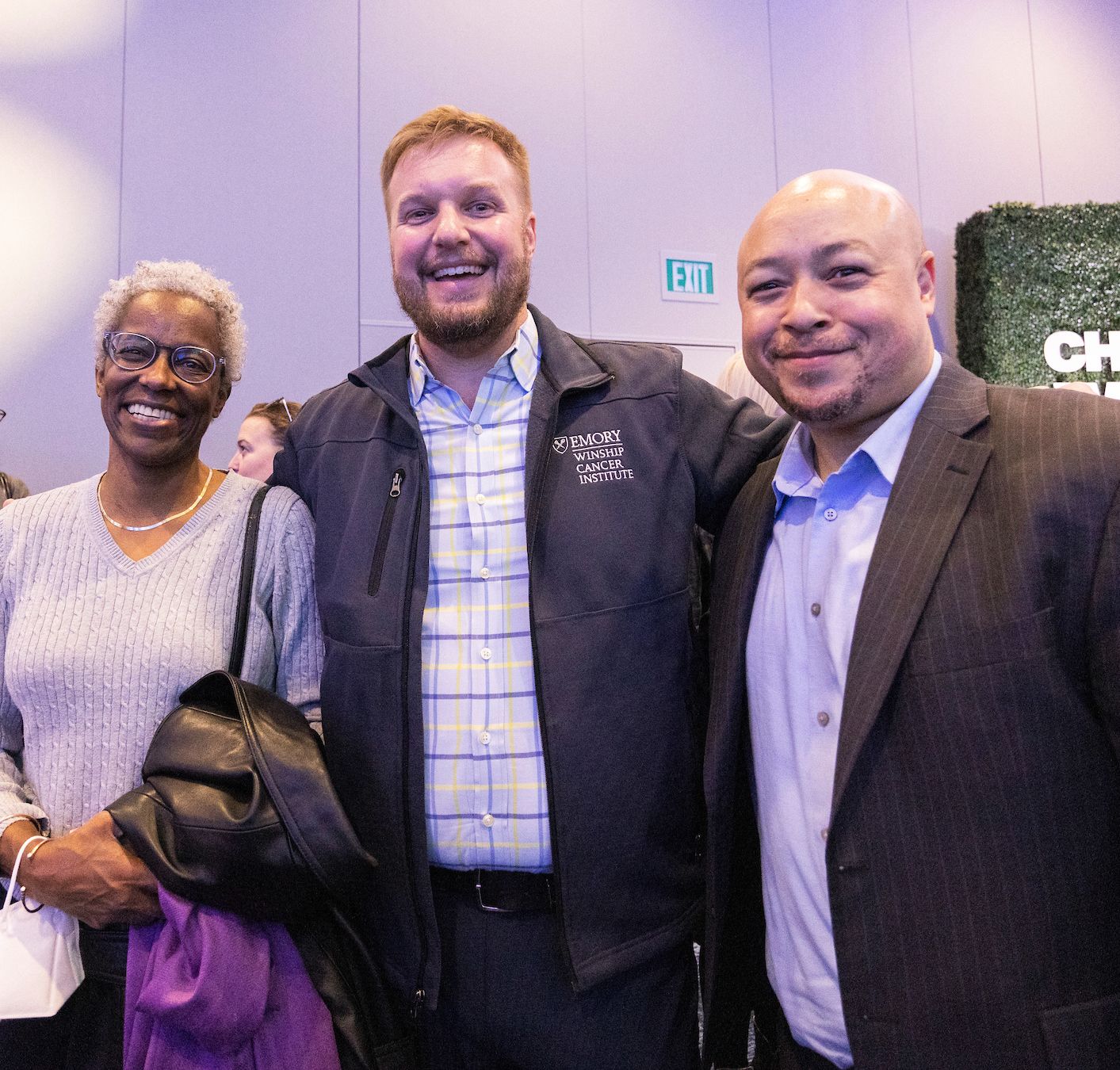 Uniting the entire Emory community is the core of the One Emory strategic framework, and people from almost every area of campus attended the event.
Within faculty eminence, Fenves emphasized the need to recruit more top faculty, recruit and retain more diverse faculty, and put faculty in a position to achieve top honors and recognition for their work.
Academic Community of Choice
He also spoke about the importance of holistically enhancing the student experience.
"Emory has the potential to be an unrivaled destination for undergraduate education," Fenves said with enthusiasm.
The university has already made strides toward removing financial barriers to an Emory education by eliminating need-based loans for all undergraduate students and replacing them with grants and scholarships.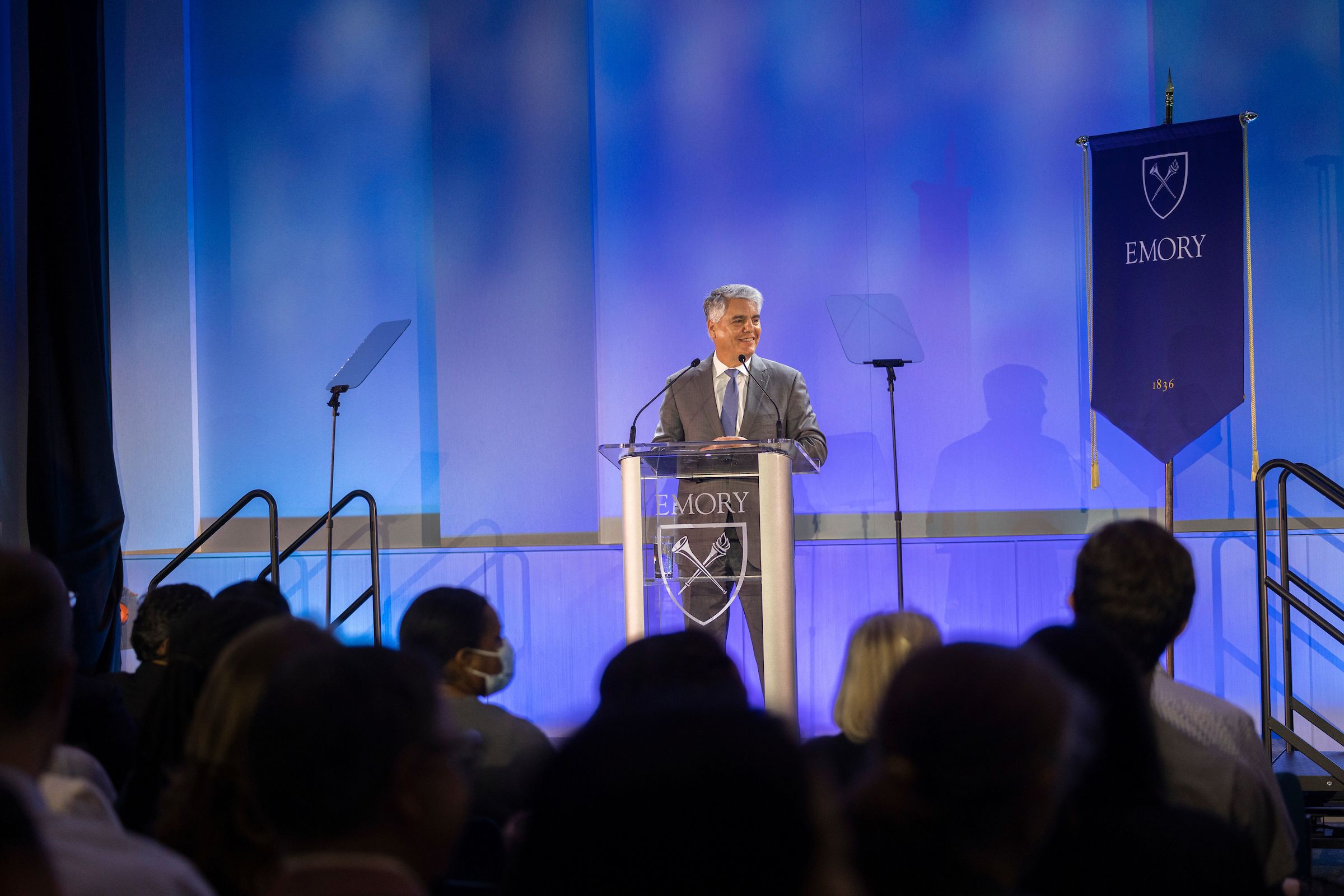 During his remarks, President Fenves said that Emory can be a university without peer in the next decade.
Fenves also outlined several projects and initiatives in the provost's office that are already underway, including the Pathways Center, which enables students to explore fulfilling careers, and the Purpose Project, which empowers students to connect their academic and campus life experiences. He highlighted new courses as well as the addition of new staff positions in Campus Life to support students' physical and mental health and well-being.
In addition, there will be new spaces on campus to help foster community for students. The Cox Hall student identity spaces and the Emory Interfaith Center are both expected to open in the fall. Applause filled the room when he announced that the university has also broken ground on a 500-bed graduate student housing complex.
All of these efforts are geared toward making Emory the first-choice school for outstanding students.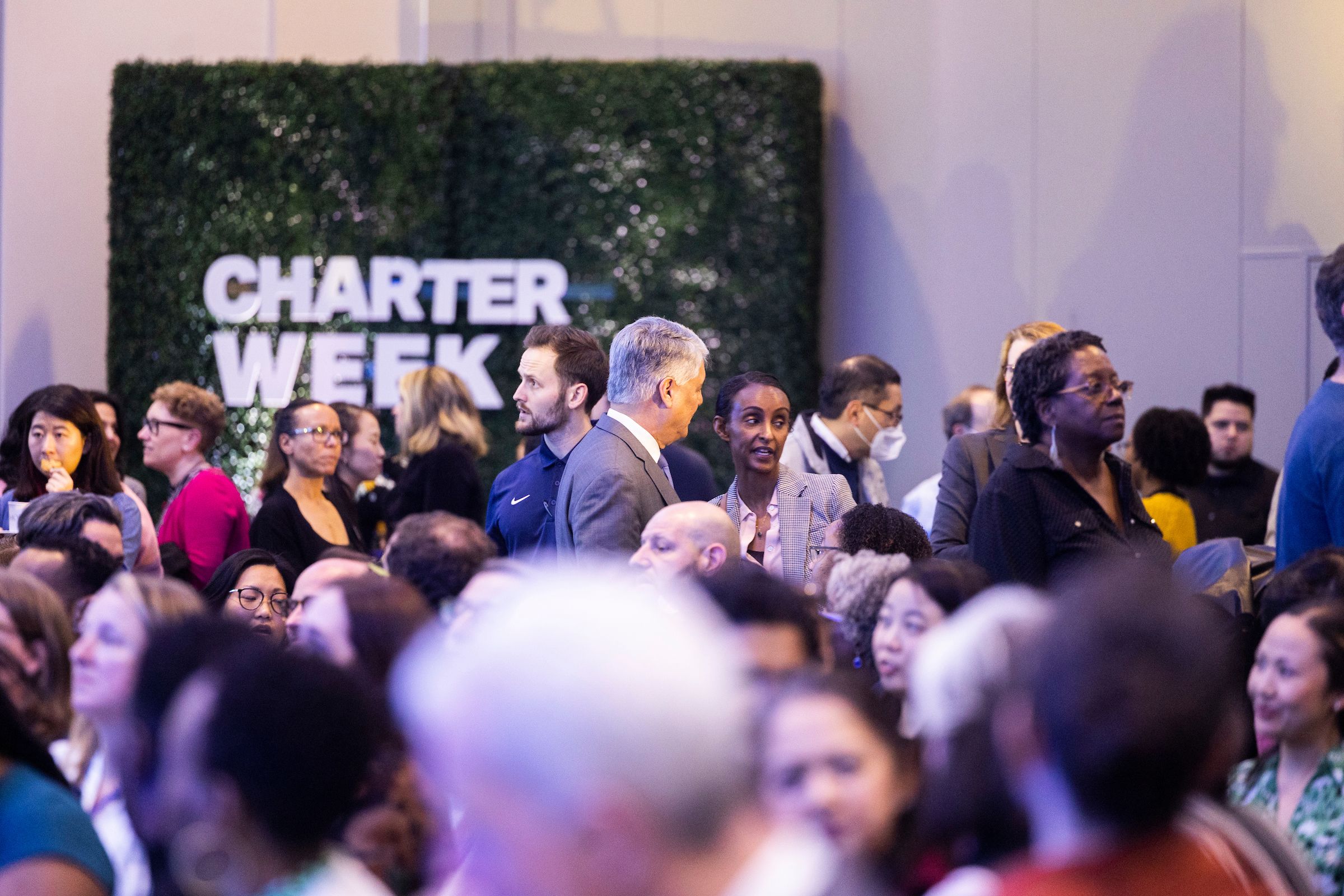 President Fenves mingled with students, faculty and staff prior to announcing the renewed One Emory strategic framework.
Innovation Through Scholarship and Creative Expression
"Being innovative and inventive isn't an aspiration; it is an expectation at Emory," Fenves said.
Innovative and outstanding research are Emory's calling cards, and that tradition will only be enhanced by the One Emory strategic framework. Interdisciplinary collaboration is the key to cutting-edge research, and Fenves said that the university will welcome new areas of inquiry.
He praised the new PhD program in the Department of African American Studies, which will welcome its first students in the fall.
He also highlighted several programs through the provost's office, including the Emory Climate Research Initiative, which brings together faculty across disciplines to advance climate-related research and teaching; and the Arts and Humanistic Inquiry Initiative, which will bring together scholars from the humanities, social sciences, theology, social justice and the arts to explore the human experience.
Already making significant progress is the AI.Humanity initiative; Fenves proclaimed, "We want our faculty and researchers to bring their expertise to this issue, to answer a central question: How do we benefit from the technological advances of AI in a way that is just and ethical?"
To begin to answer that question, Emory plans to hire upward of 60 new faculty members and researchers.
Thriving Health Care, Inventing Cures
From inventing vaccines to searching for cures, "Emory's health care mission is part of who we are," Fenves asserted at the Charter Week event.
Emory will continue to lead the way under the leadership of Ravi Thadhani, the new executive vice president for health affairs, executive director of Emory's Woodruff Health Sciences Center and vice chair of the Emory Healthcare Board of Directors.
Thadhani's priorities include providing the best standard of care in the state of Georgia; furthering advances at the Winship Cancer Institute; continuing to make advances as a leader in brain health; and inventing more life-saving treatments.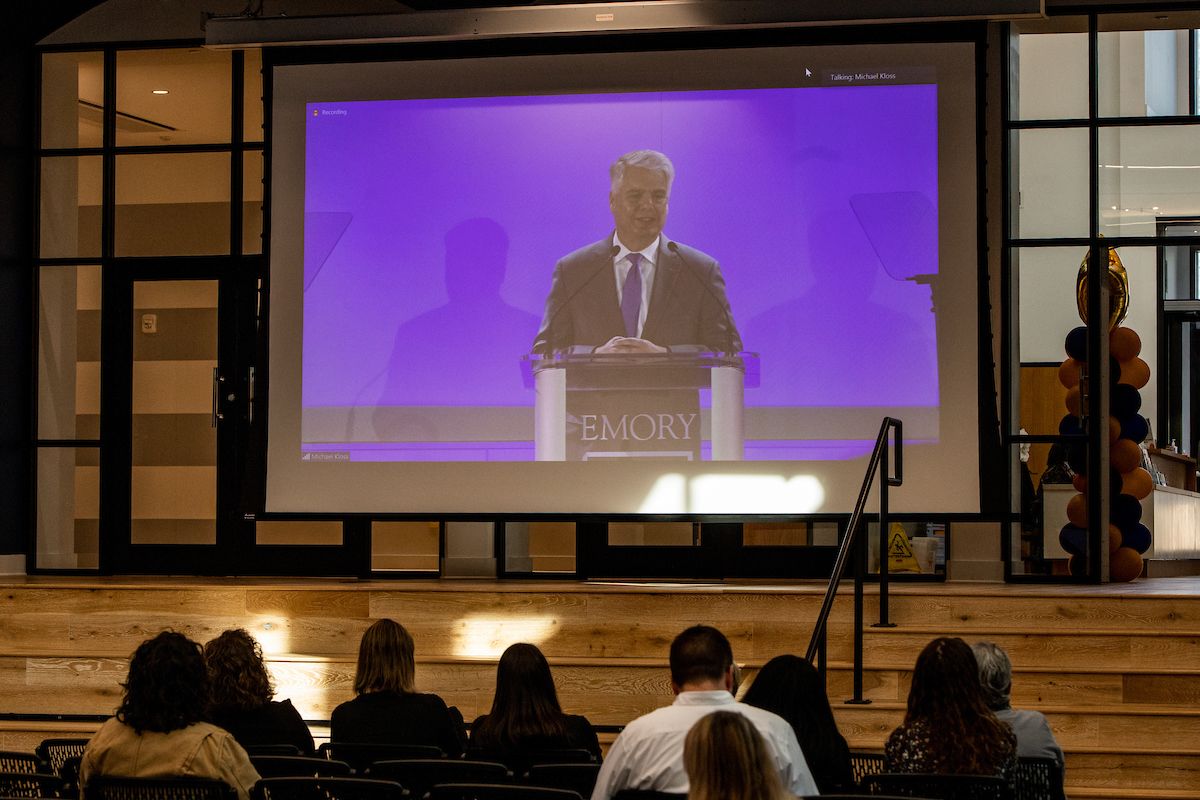 Members of the Oxford community watched the One Emory announcement via livestream.
Commitment to Our People
A university is nothing without its people, and that message was abundantly clear in Fenves' remarks.
"I want Emory to be a place where every staff member is included and contributes to our mission," he said. "We cannot function without a talented and dedicated staff."
Priorities for staff are wide-reaching. They include cultivating a respectful environment, celebrating staff achievements and successes, and creating more opportunities for staff members to advance their careers at Emory. The university has already extended paid parental leave from three weeks to six weeks and is hoping to implement a 4% merit-raise pool for fiscal year 2024, pending budget approval.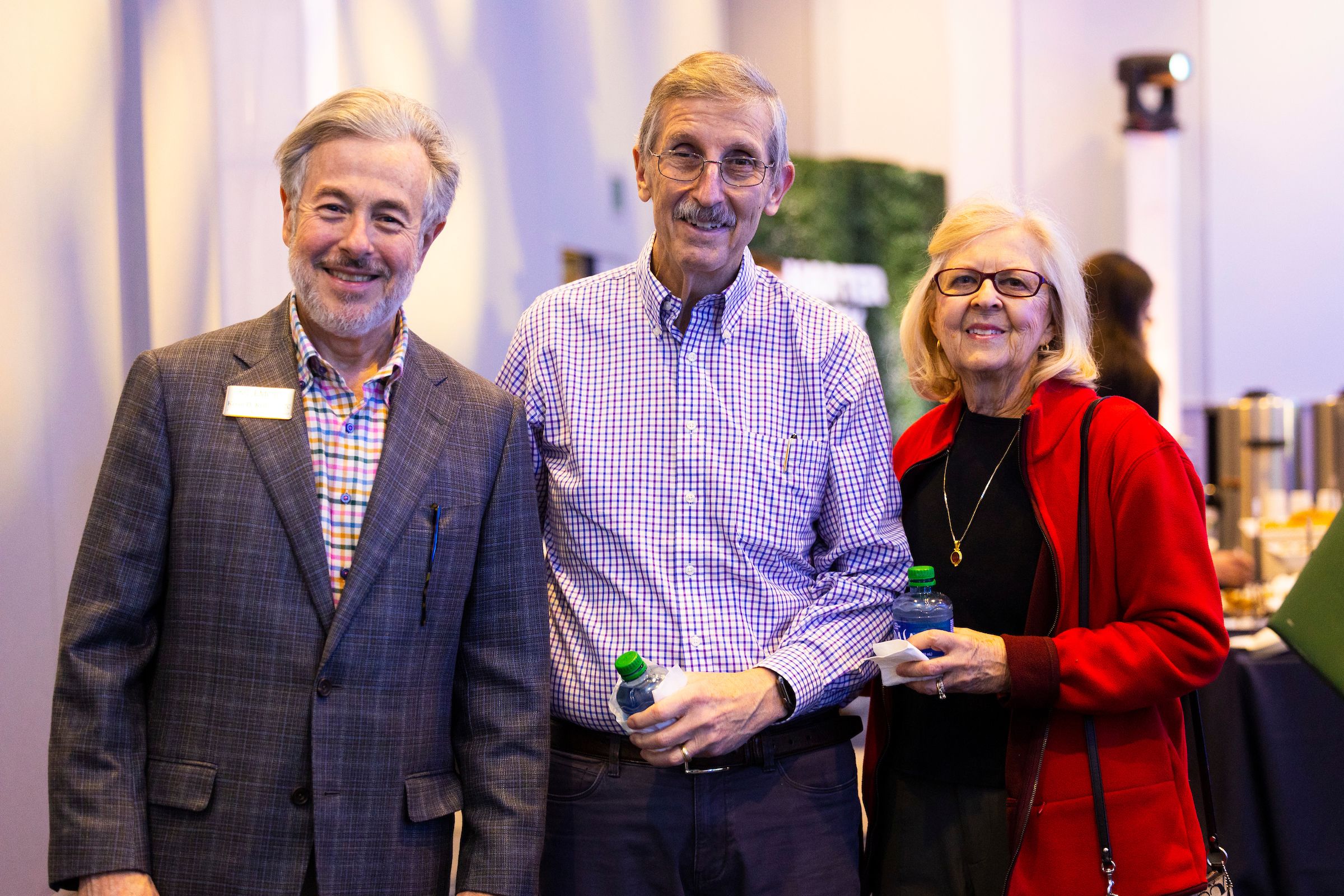 The six focus areas of One Emory: Ambition and Heart connect students, faculty and staff by ensuring that the university is a place where everyone can bring their full selves.
Emory + Atlanta: Rich History, Shared Future
As one of metro Atlanta's largest employers, Emory and Atlanta are inextricably connected.
"This great city is a foundational part of America's rich civil rights history as well as a leader in the ongoing fight for racial equity and social justice," Fenves remarked. "It also nurtures the arts, music, film, literature and all manner of creative expression."
Looking to the future of Emory and Atlanta, partnerships are key. Strong community partnerships will enable students, faculty and staff to lend their expertise and service to some of the many challenges facing the Atlanta metro area. The university is poised to expand upon the work of the Center for Civic and Community Engagement and invest in wealth-creation programs across the city as a founding member of ATL Action for Racial Equity, an initiative led by the Metro Atlanta Chamber of Commerce.
Fenves said that another important component is building stronger bridges between Emory and other higher education institutions across the city, particularly members of the Atlanta University Center. In Goizueta Business School, the Rosemary and John Brown family generously established a $5 million scholarship endowment for graduates of Spelman College and Agnes Scott College to increase graduate enrollment among women.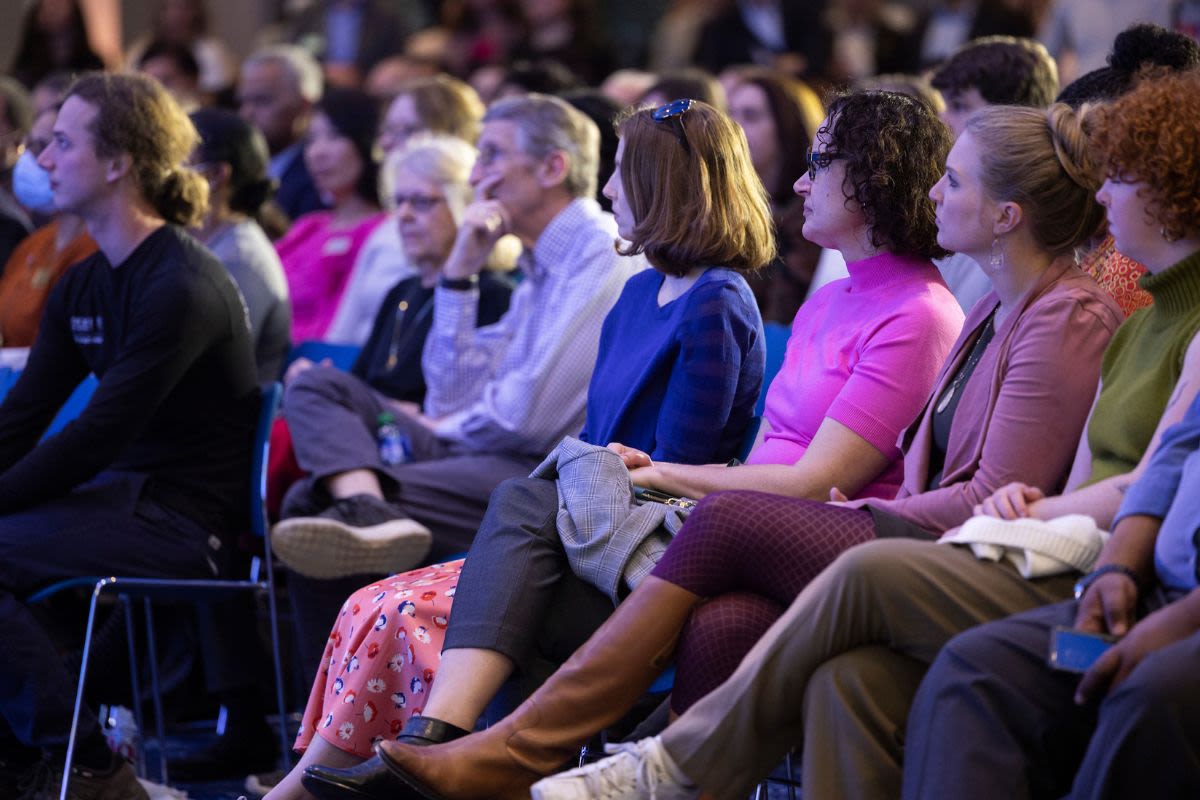 President Fenves emphasized that the renewed One Emory strategic framework will touch all areas of campus and is connected to the 2O36 campaign.
Measuring success
Early in his speech, Fenves explained that One Emory: Ambition and Heart will only be successful with maximal participation from all faculty, staff and students. He also outlined some specific measures for success, which include "having schools and colleges that lead and define their disciplines, reaching a new level of desirability among prospective undergraduate students, elevating our outstanding health care system and recommitting to our staff and to being of service to the Atlanta community."
Fenves reminded attendees that reaching these successes is linked to the goals of the 2O36 campaign, which launched in 2021. The core areas of the campaign are student flourishing, faculty eminence and research excellence. With two and a half years to go, donors have already given $3.2 billion to the $4 billion campaign.
He concluded by saying, "When we launched the 2O36 Campaign, I said that Emory could be a university without peer by the time of our bicentennial. By making bold decisions and stepping up to lead, we will make that happen — and we are already on the way!"
Visit the One Emory website to find more information about the expanded One Emory: Ambition and Heart strategic framework.
Story by Kelundra Smith. Images by Emory Photo/Video. Design by Ruby Katz.