Convocations mark start of Emory's new academic year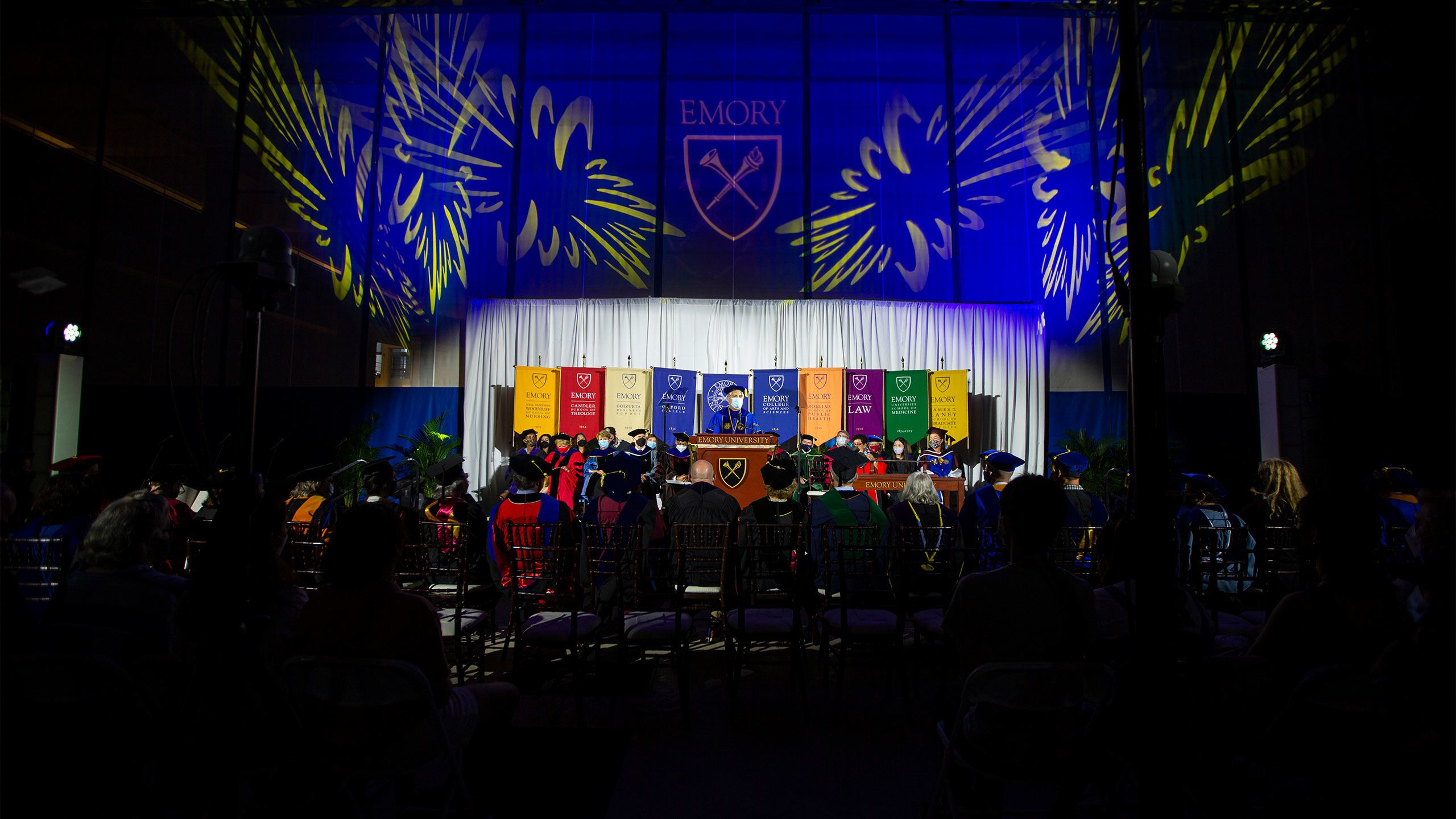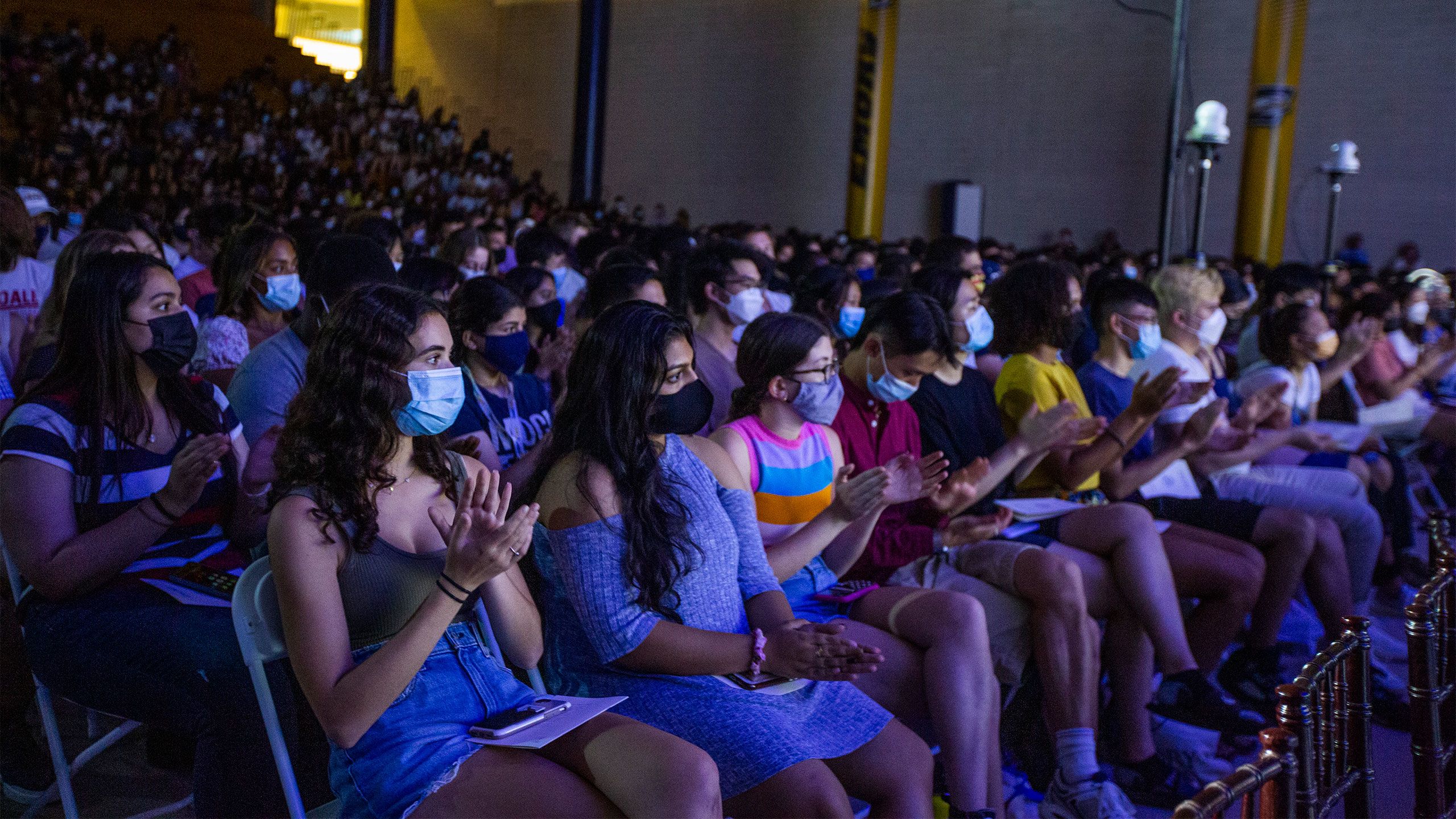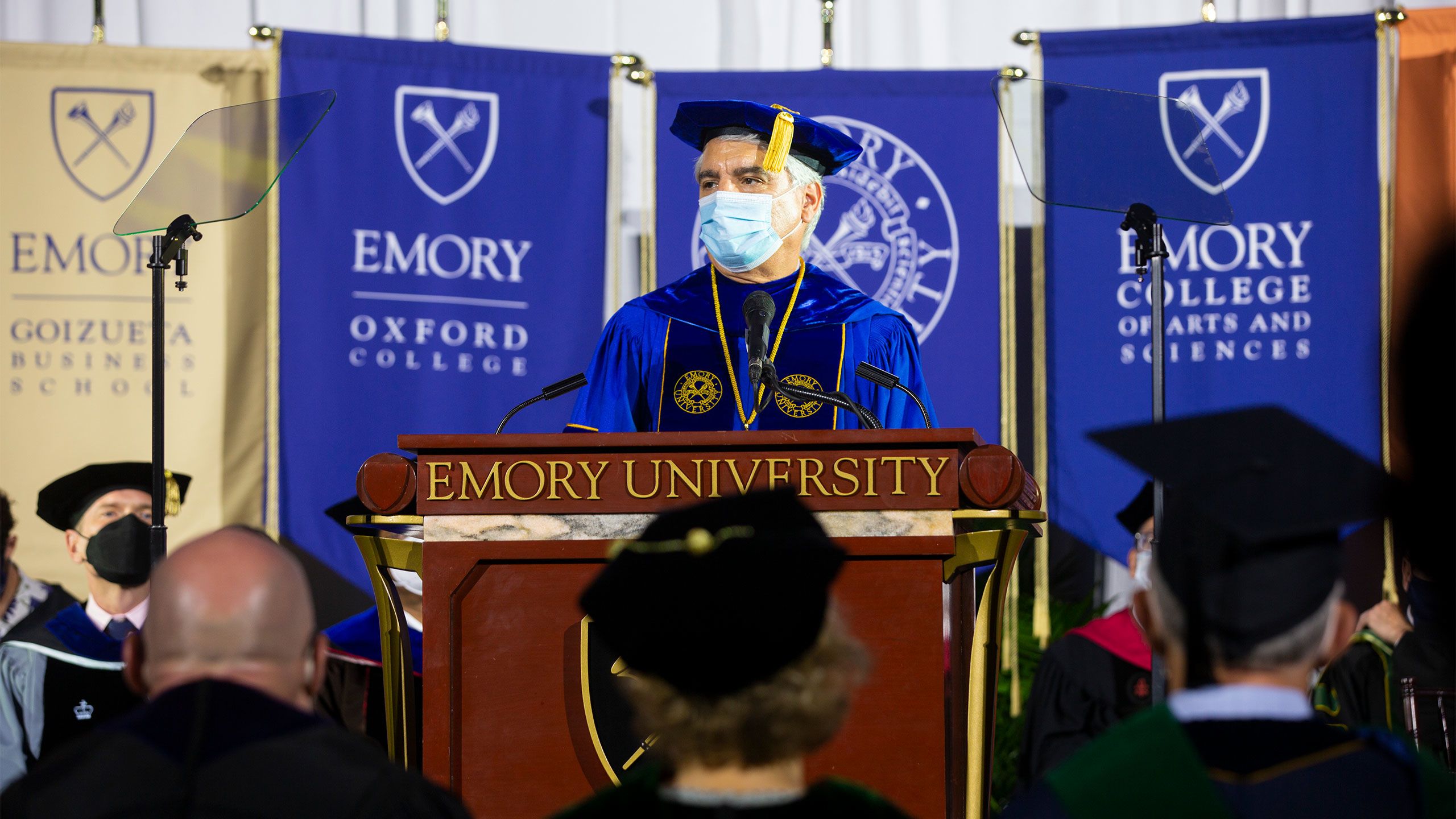 Emory President Gregory L. Fenves
Emory President Gregory L. Fenves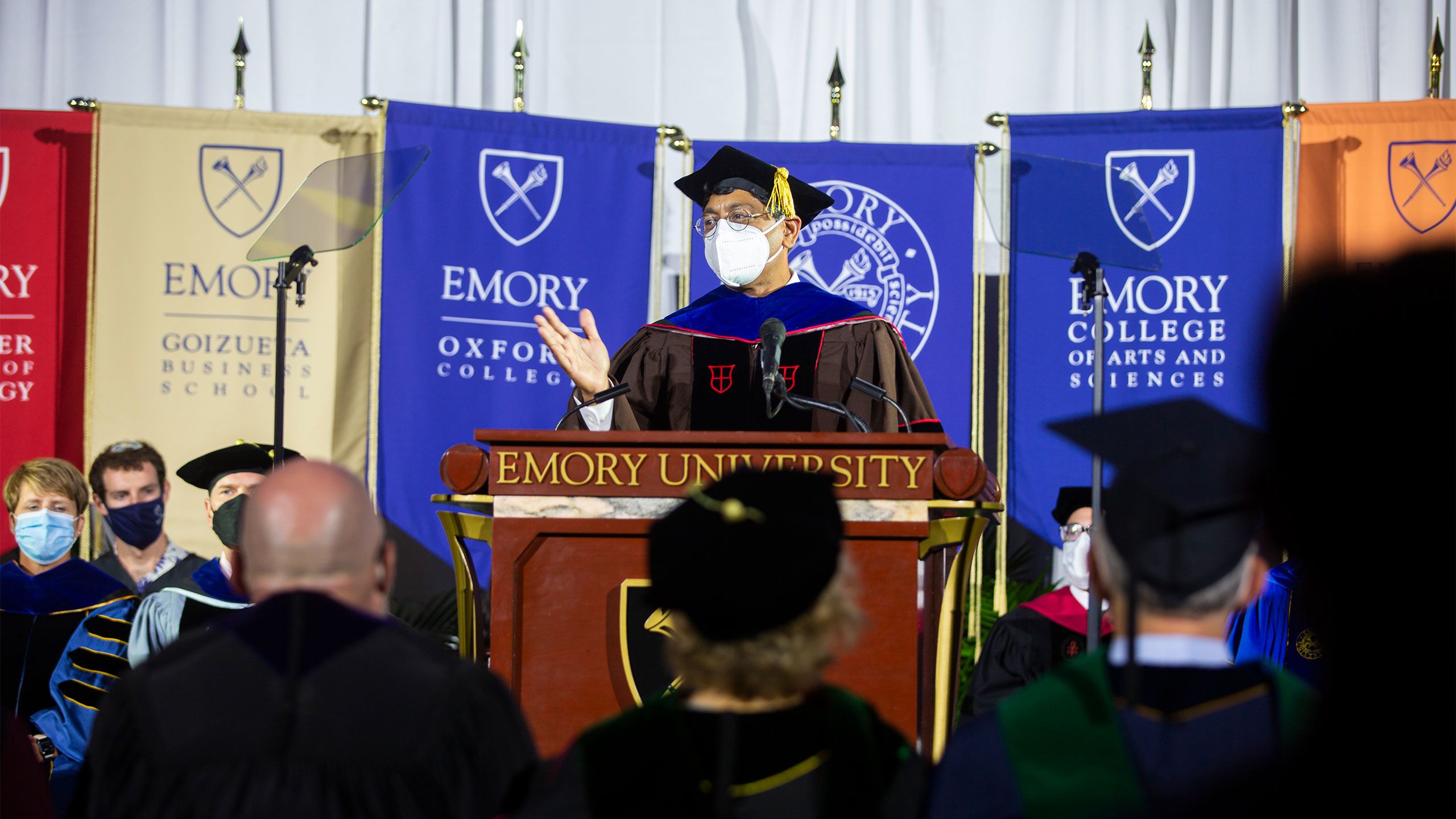 Emory Provost Ravi Bellamkonda
Emory Provost Ravi Bellamkonda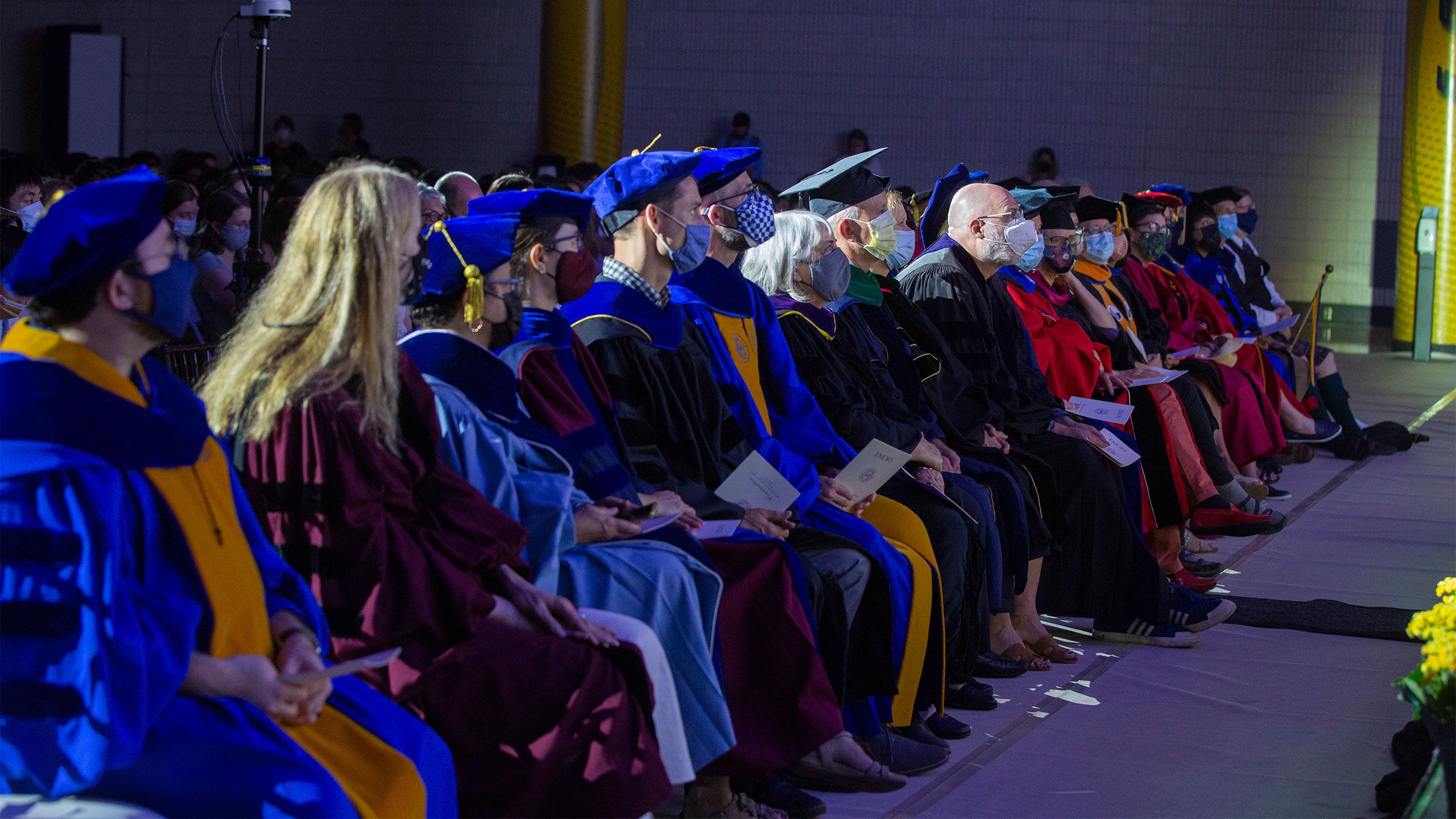 Emory faculty at Convocation
Emory faculty at Convocation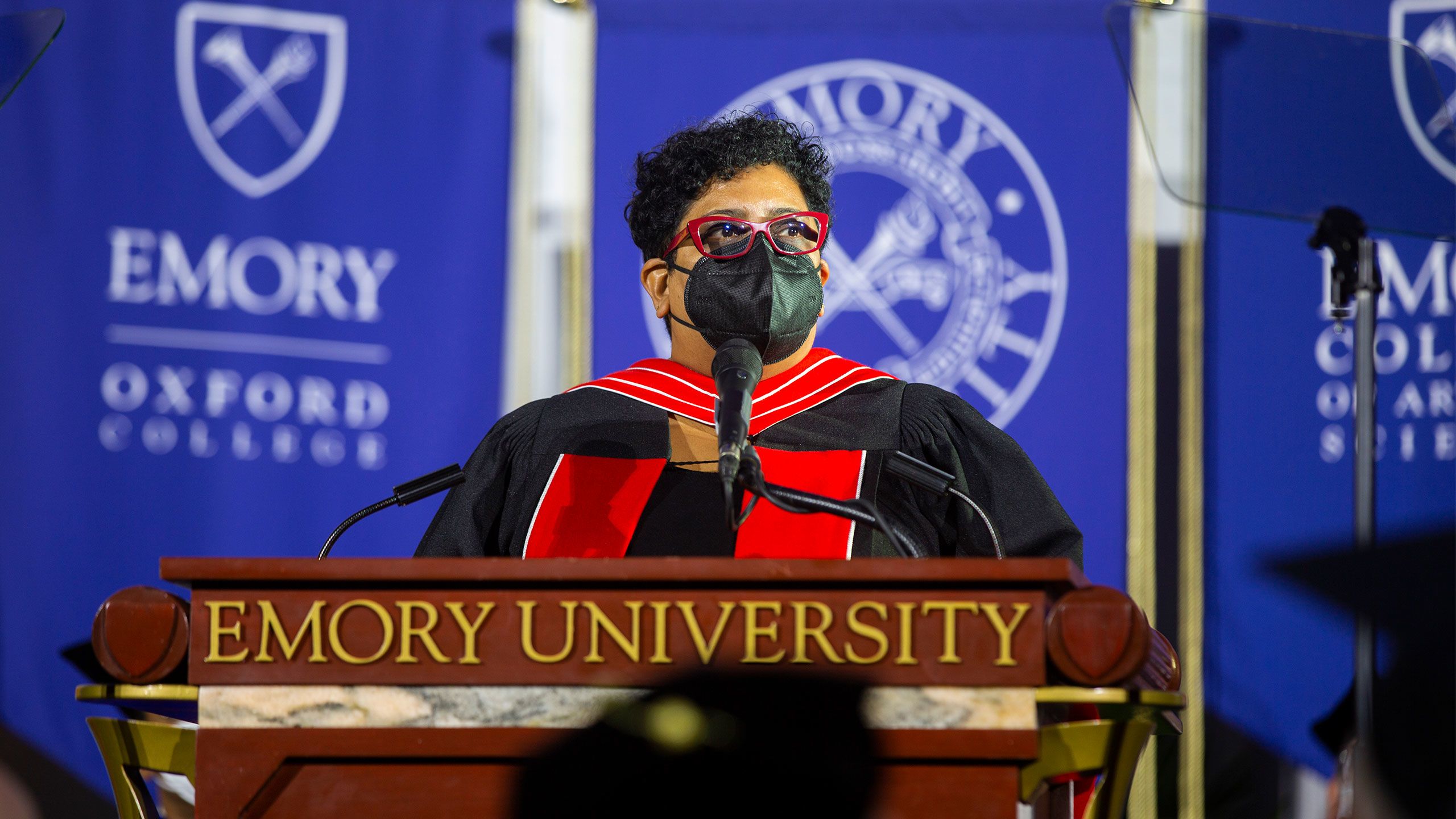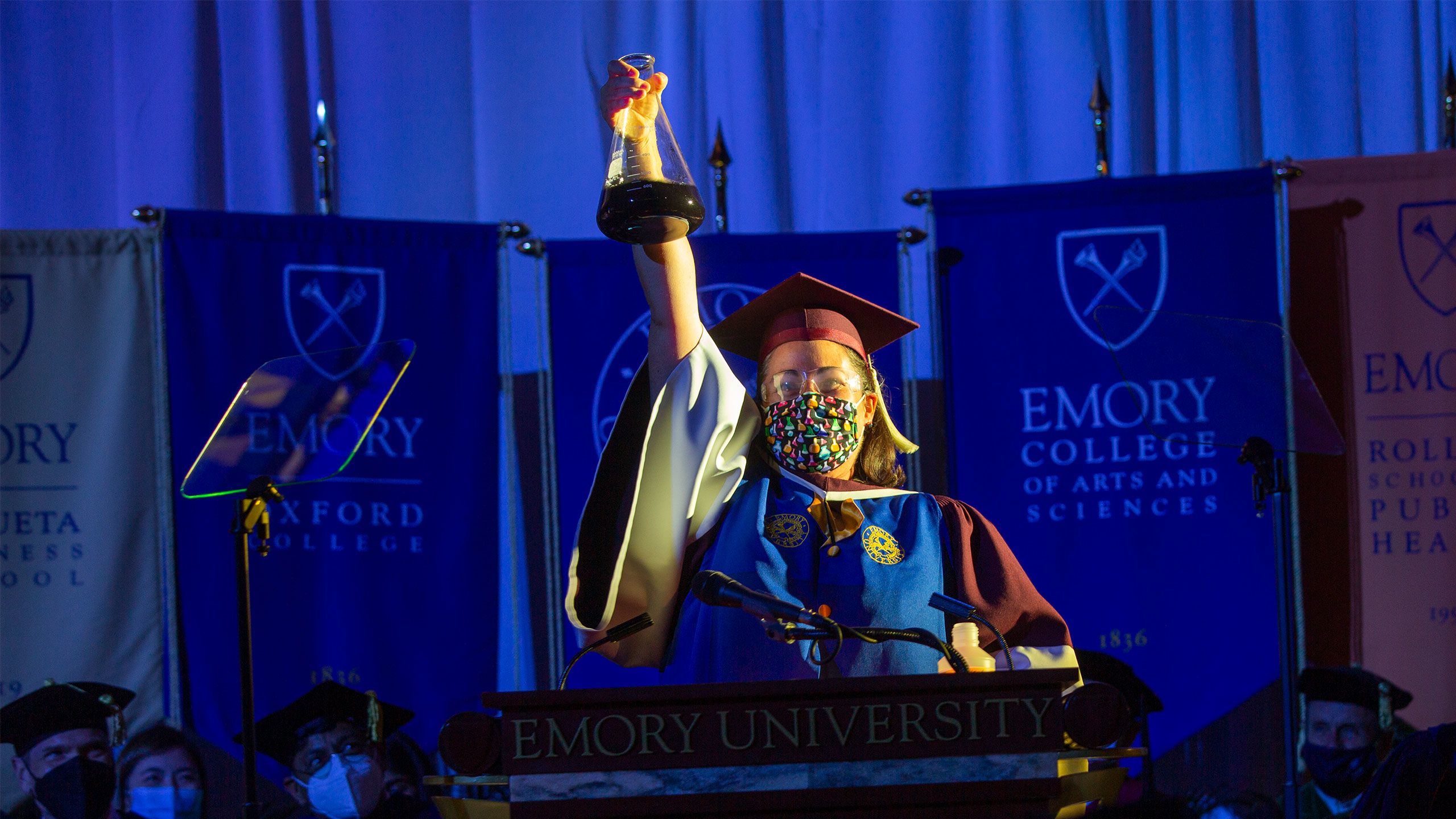 Chief University Marshal Tracy McGill
Chief University Marshal Tracy McGill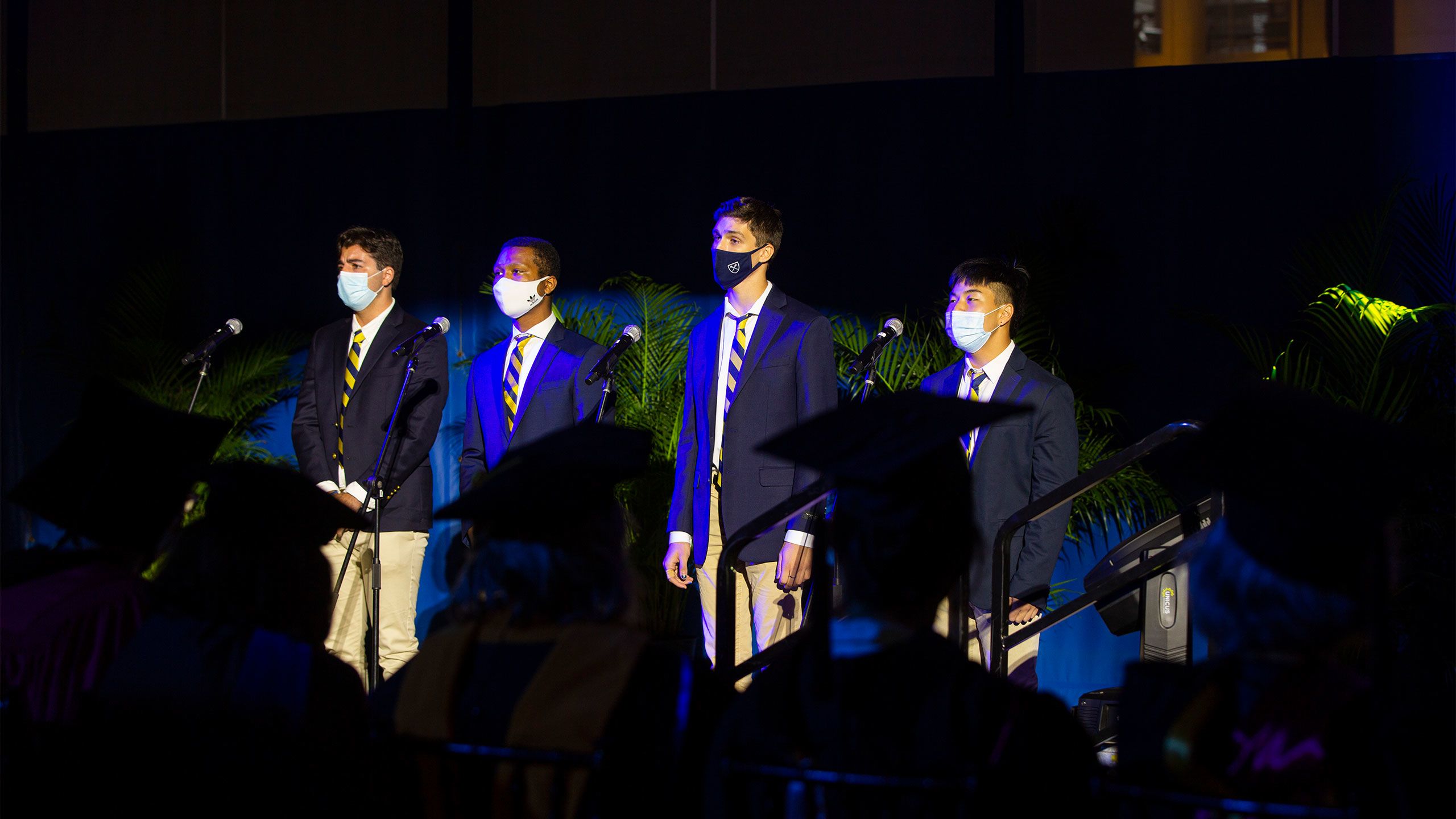 Singing Emory's alma mater
Singing Emory's alma mater
Item 1 of 8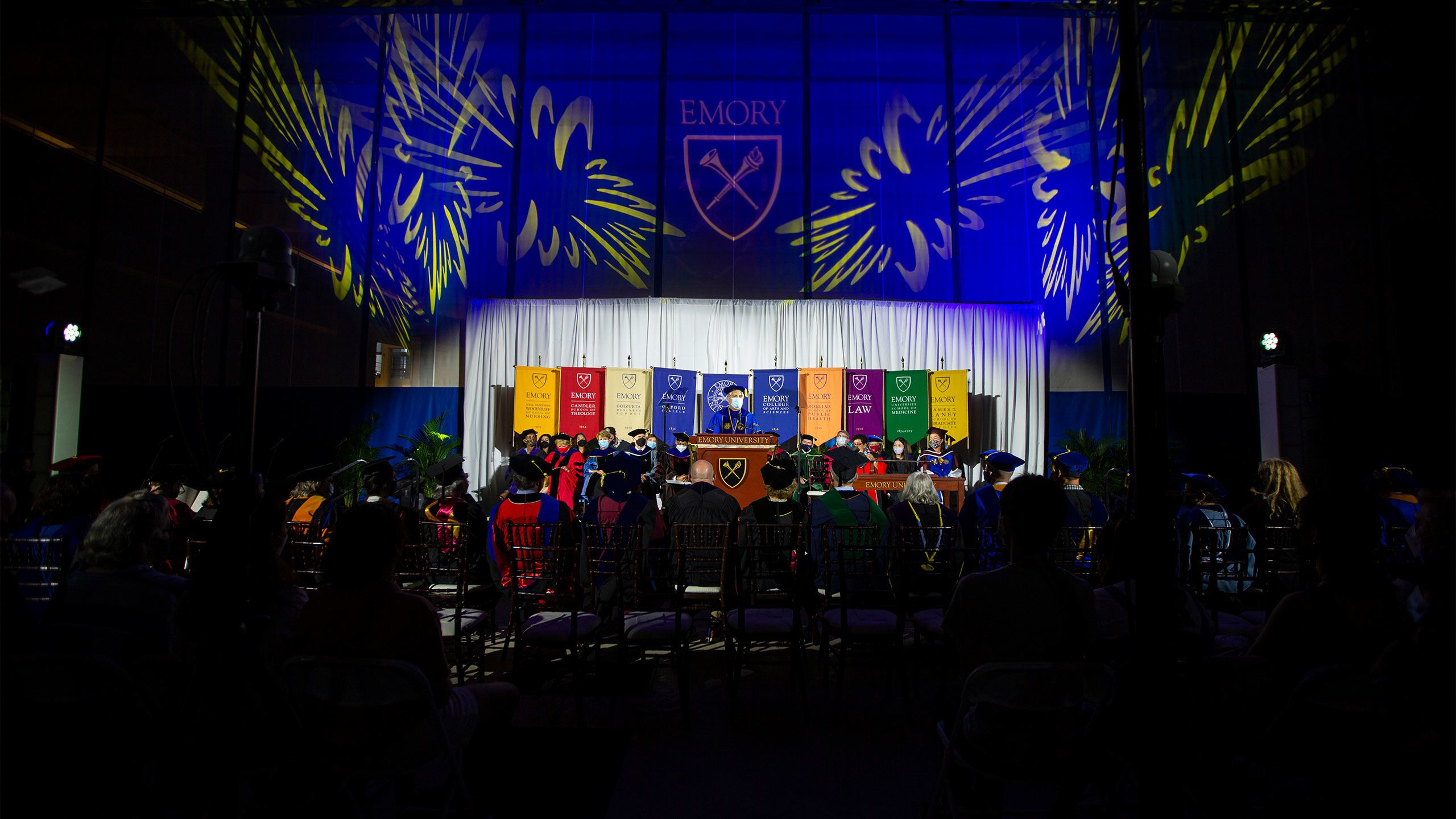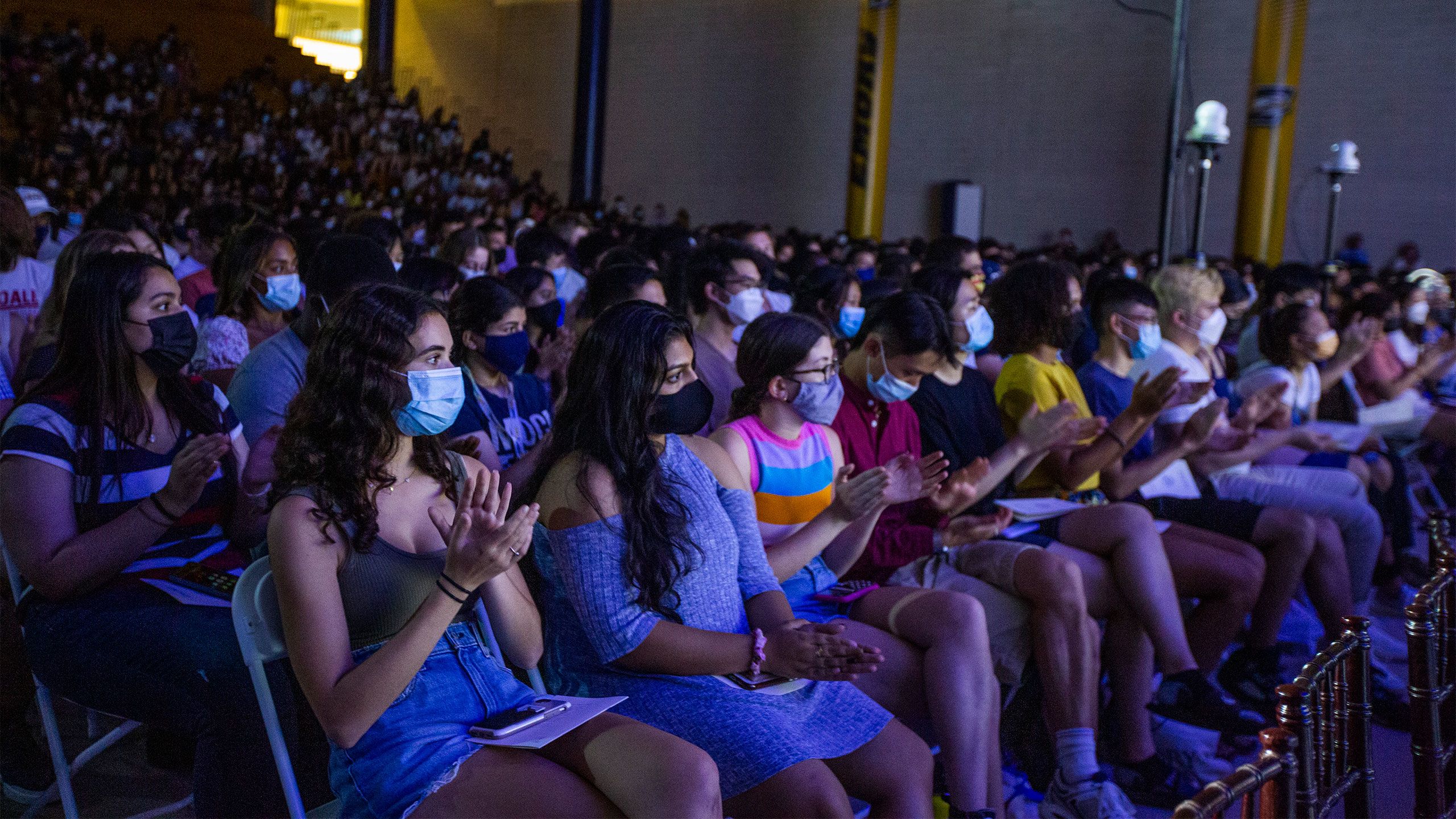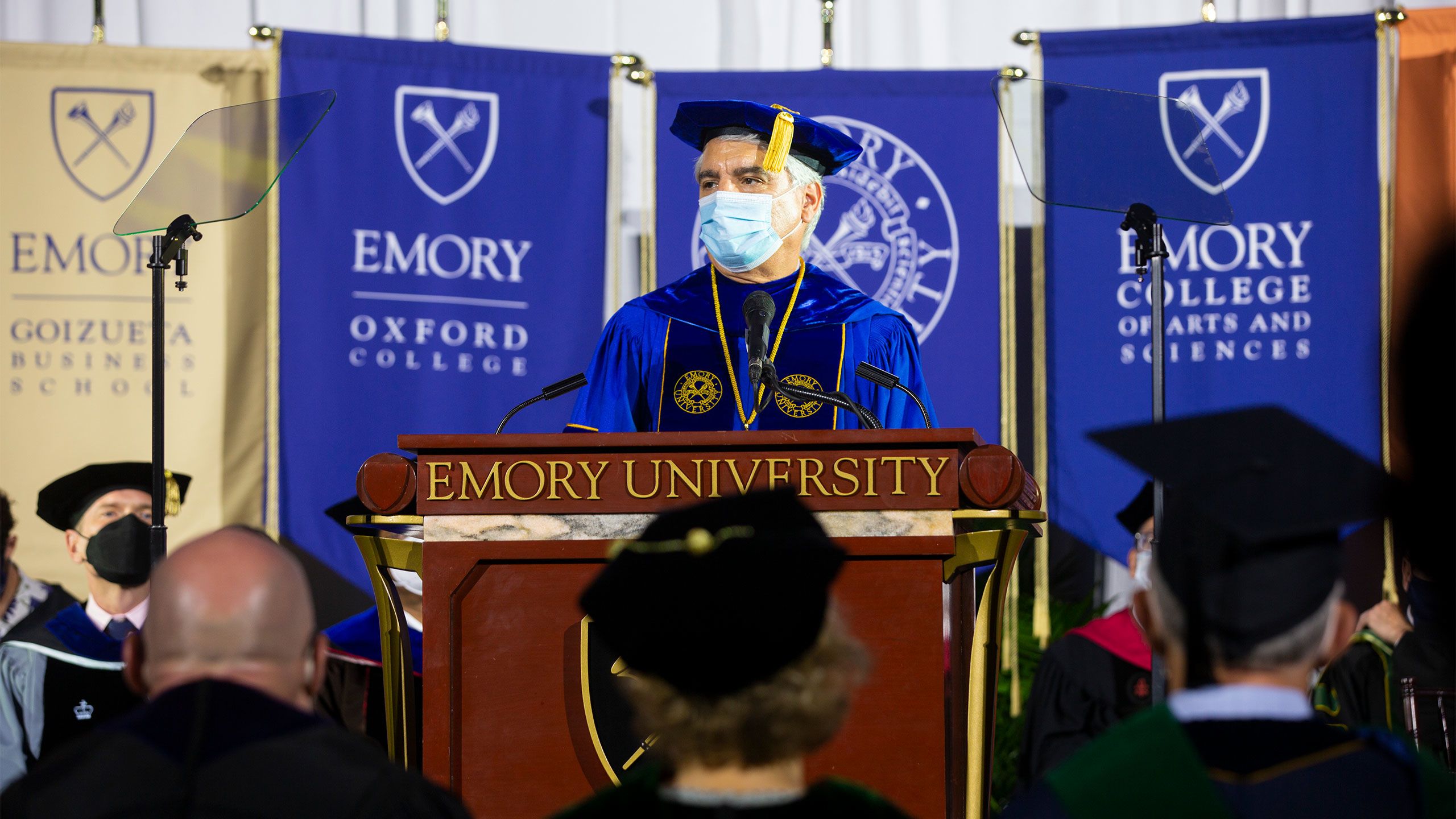 Emory President Gregory L. Fenves
Emory President Gregory L. Fenves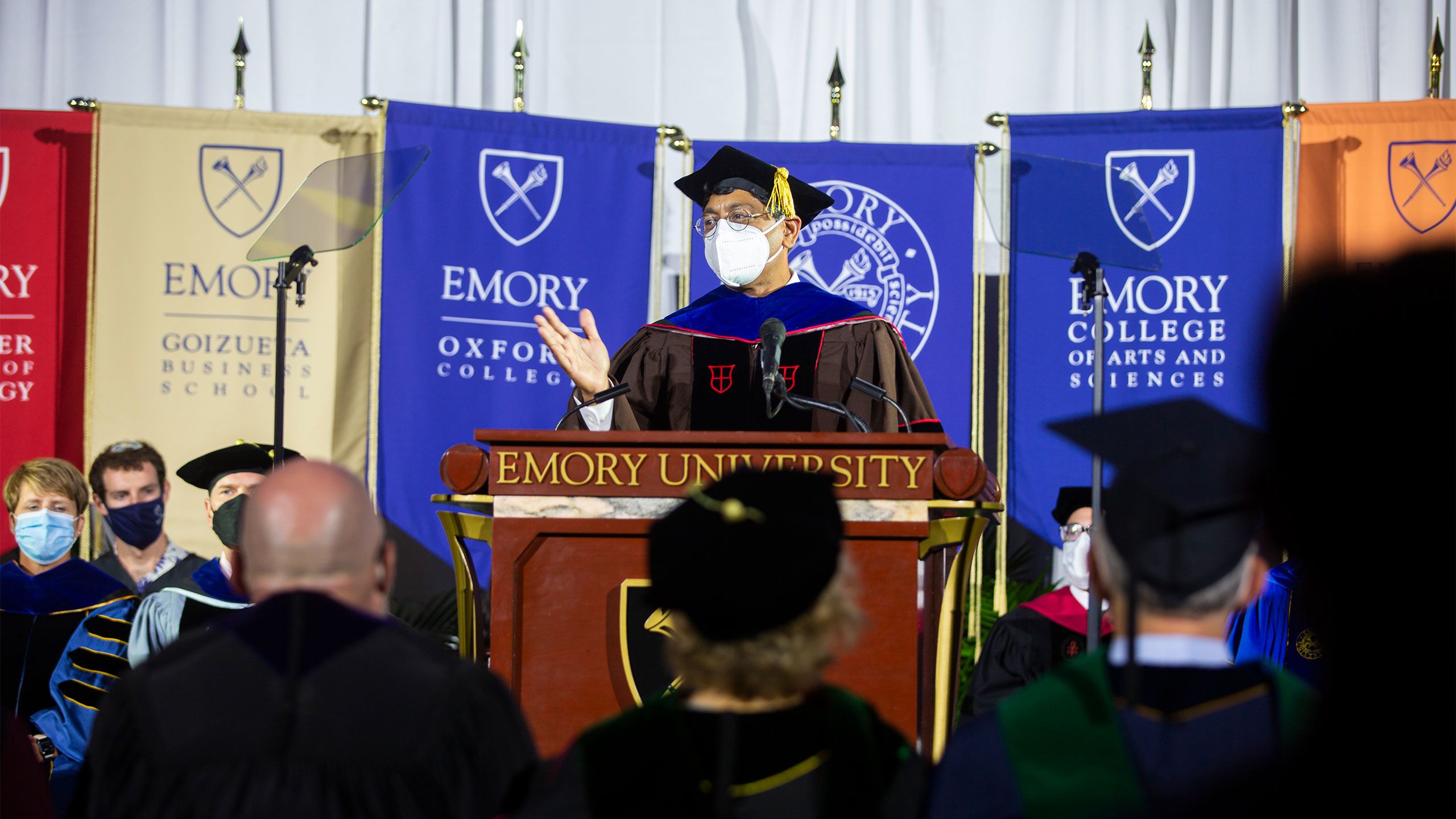 Emory Provost Ravi Bellamkonda
Emory Provost Ravi Bellamkonda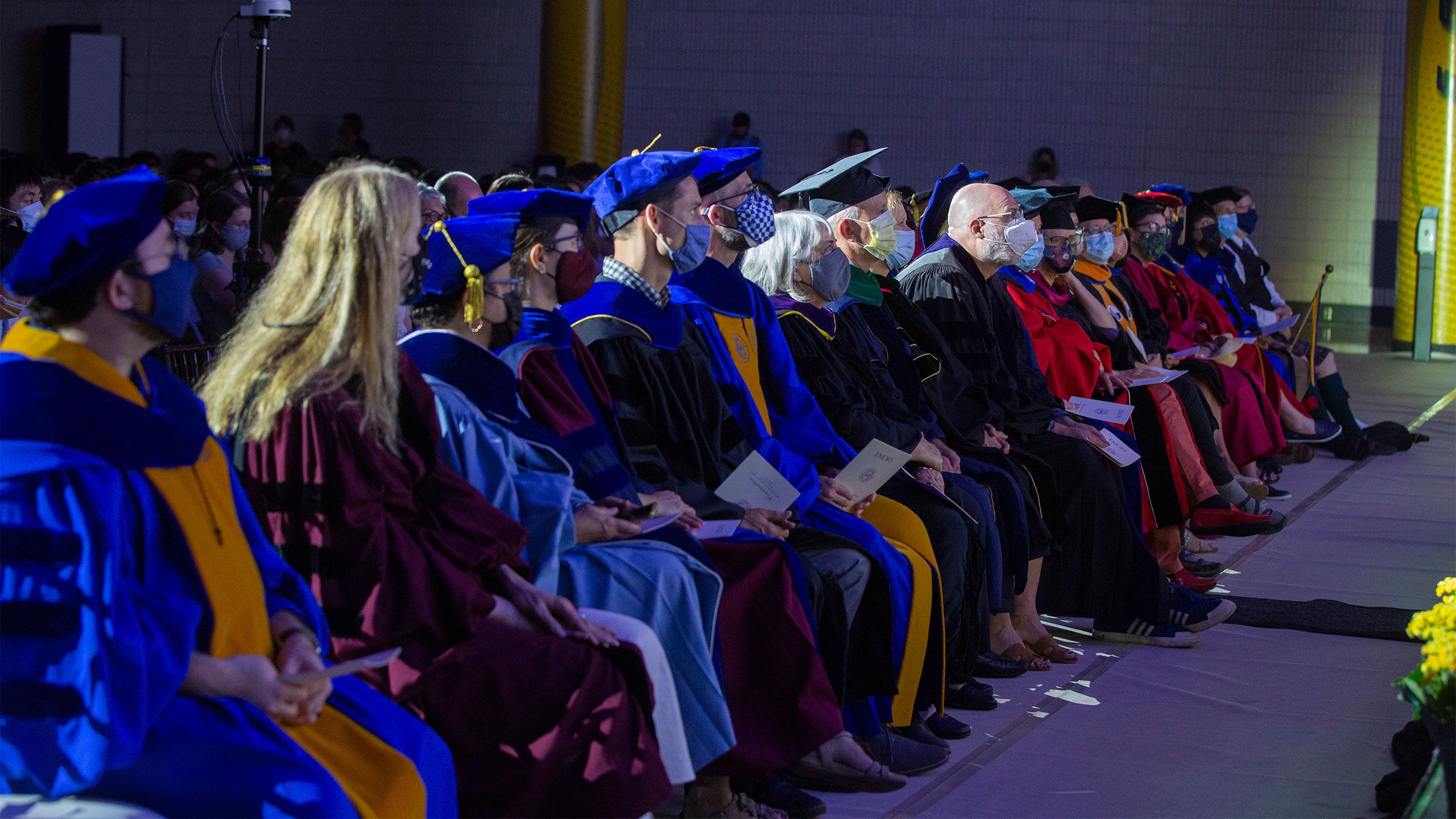 Emory faculty at Convocation
Emory faculty at Convocation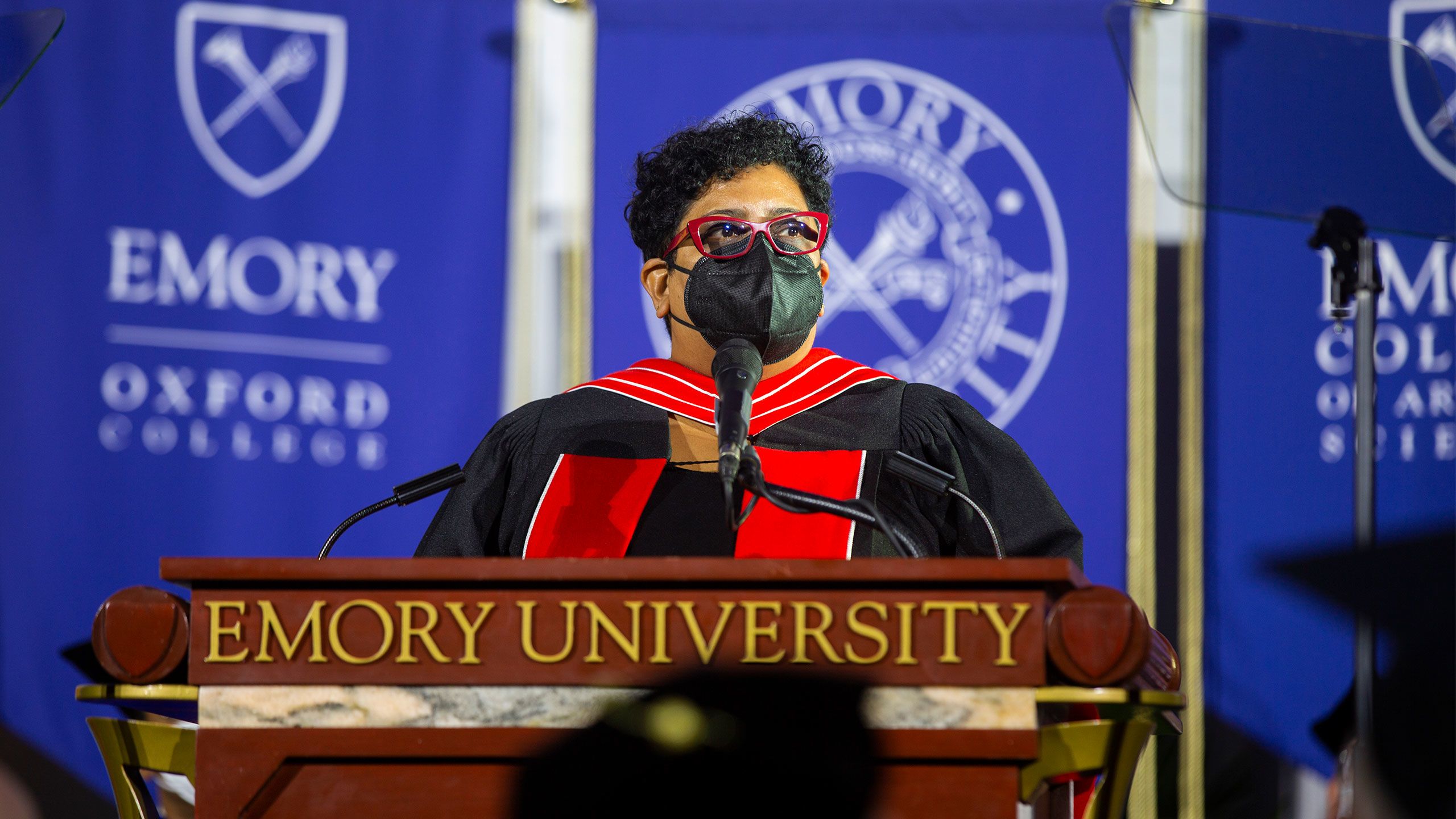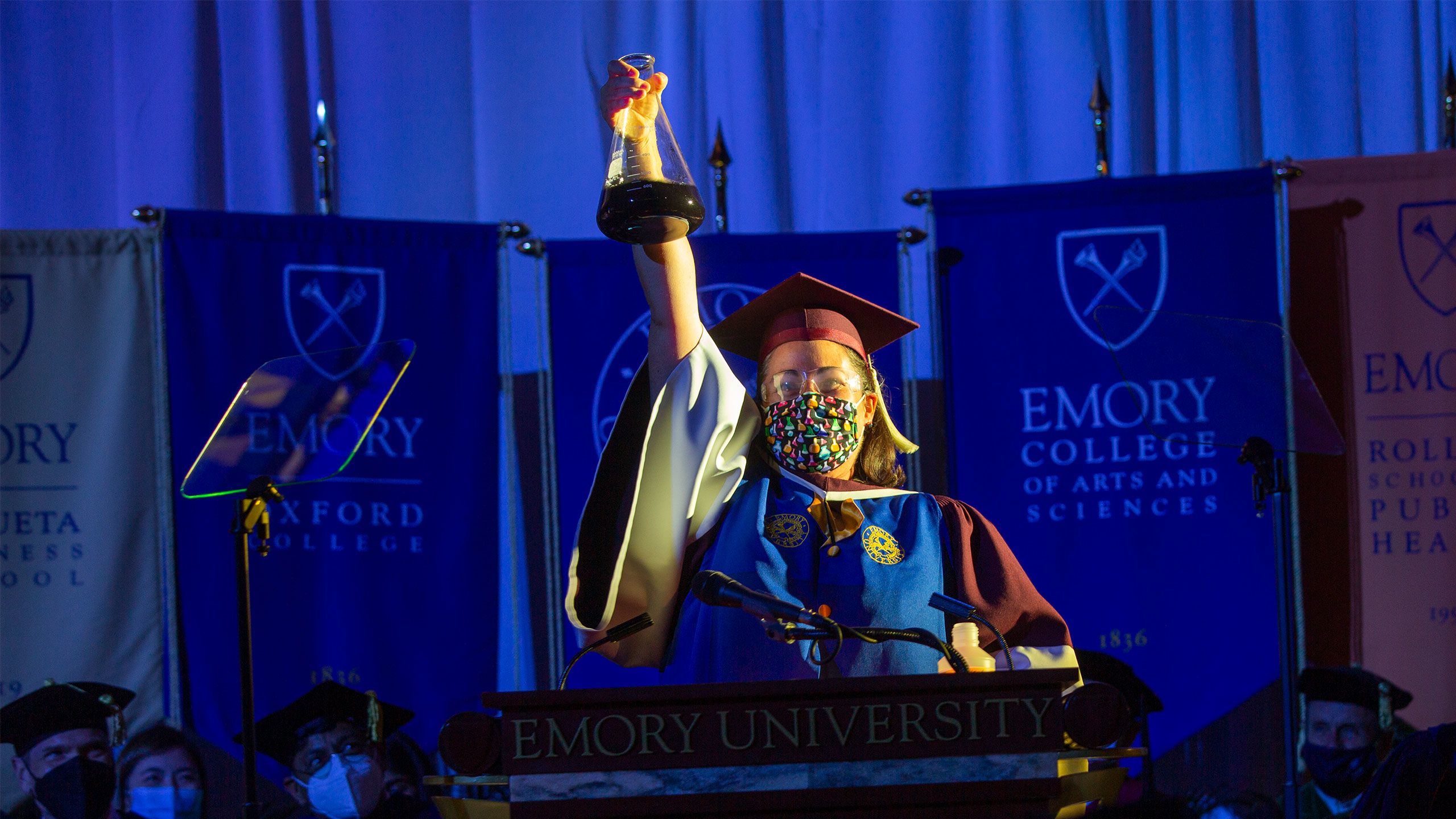 Chief University Marshal Tracy McGill
Chief University Marshal Tracy McGill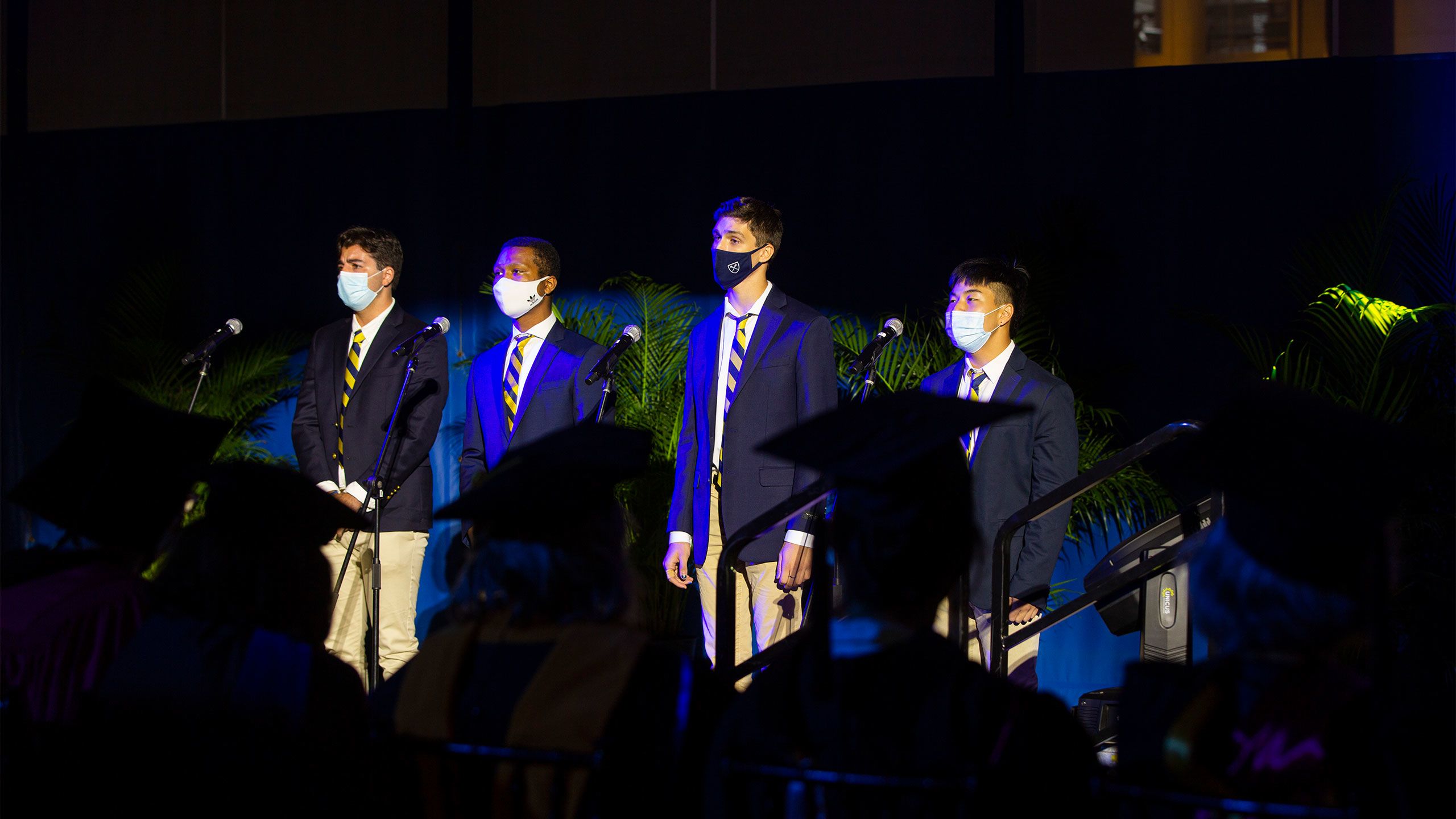 Singing Emory's alma mater
Singing Emory's alma mater
Steeped in ceremony and tradition, Convocation marks the official start of the academic year for Emory University.
Emory Convocation took place Tuesday, Aug. 24, in the Woodruff Physical Education Center. Convocation for Emory's Oxford College campus was Wednesday, Aug. 25, following a tree planting on the Oxford quadrangle to commemorate how the Emory community has persevered through the COVID-19 pandemic.
Beginning with a procession of faculty, deans and other university leaders clad in academic regalia, the ceremony provides the opportunity to hear from a distinguished faculty member, receive words of welcome and inspiration from Emory President Gregory L. Fenves, and to hear blessings from campus faith leaders. It concludes with the singing of the alma mater.
"The fact that we are here today is a testament to the power of community," Fenves noted during the ceremonies. "And I couldn't be more grateful for the work of everyone at Emory — from our campus services members and our dedicated faculty and staff, to Emory's medical and public health and safety experts — who have worked to make our safe return possible."
Addressing the Class of 2025, "you are here today because we could see your strengths, your accomplishments and your extraordinary potential," Fenves said. "Together, you are a powerhouse first-year class! And I can't begin to imagine all that you will accomplish."
'Stronger now than we've ever been'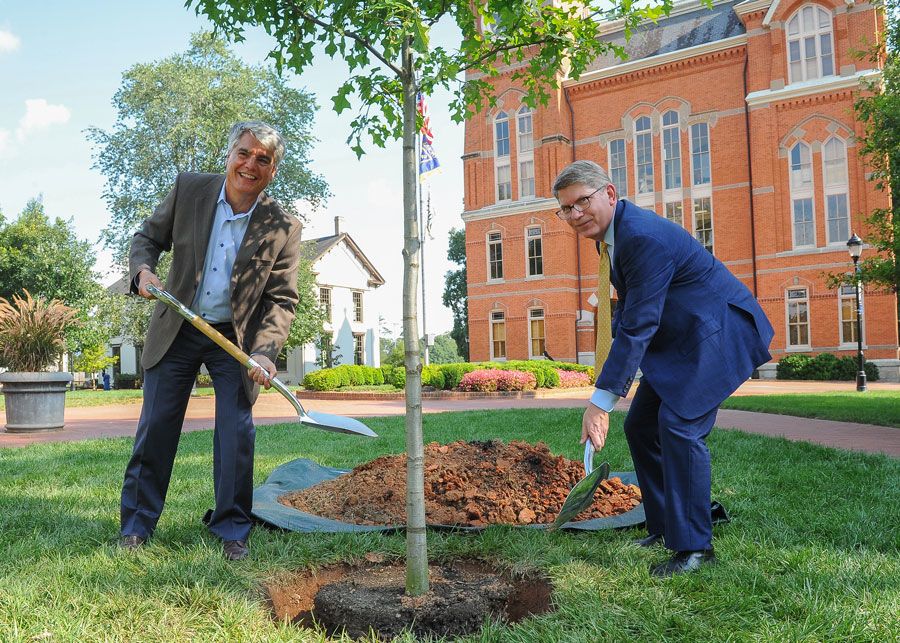 Earlier Wednesday, Fenves joined the Oxford community on the campus quadrangle to plant a Nuttall oak tree — known for its strength and quick growth — to recognize the events of the past year and "remember how everyone at Emory came together to respond to them," the president said.
Back in March, in his first full address to the Emory community, Fenves pledged to plant trees on both the Atlanta and Oxford campuses this fall "to honor the resilience of the university's students, nurses, doctors, researchers, front-line workers, faculty members and alumni."
The pandemic "tested us, pushed us and required us to look deep within ourselves — and in so doing, it has reflected back the power and resilience of this amazing Emory community," Fenves said at the tree planting. "Emory has taken deeper root this year and we are stronger now than we've ever been. This tree is a small reminder of that, and it will be for decades to come."
A tree planting on the Atlanta campus is being planned for later this semester.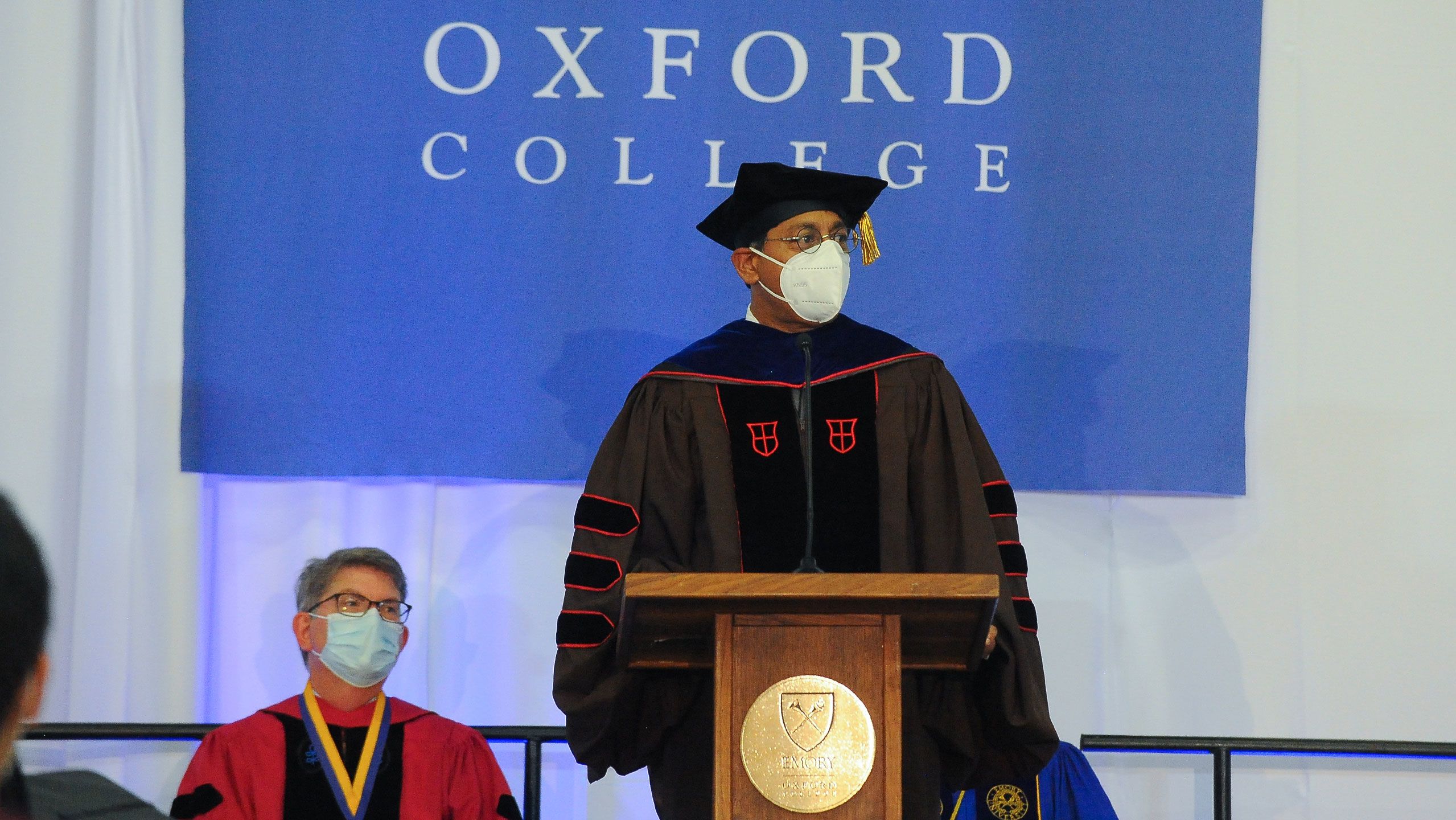 Provost Ravi Bellamkonda at Oxford Convocation
Provost Ravi Bellamkonda at Oxford Convocation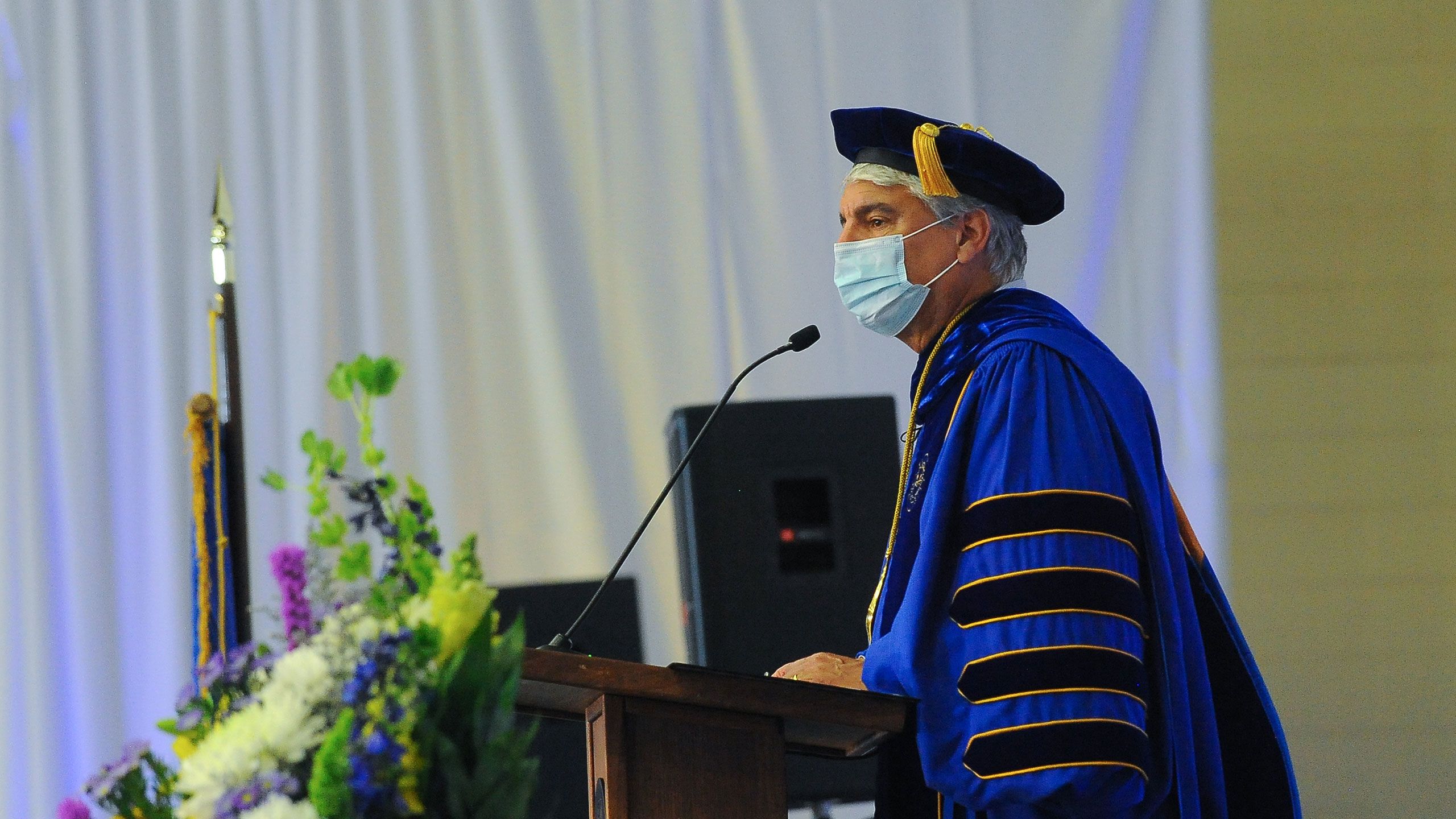 President Gregory L. Fenves
President Gregory L. Fenves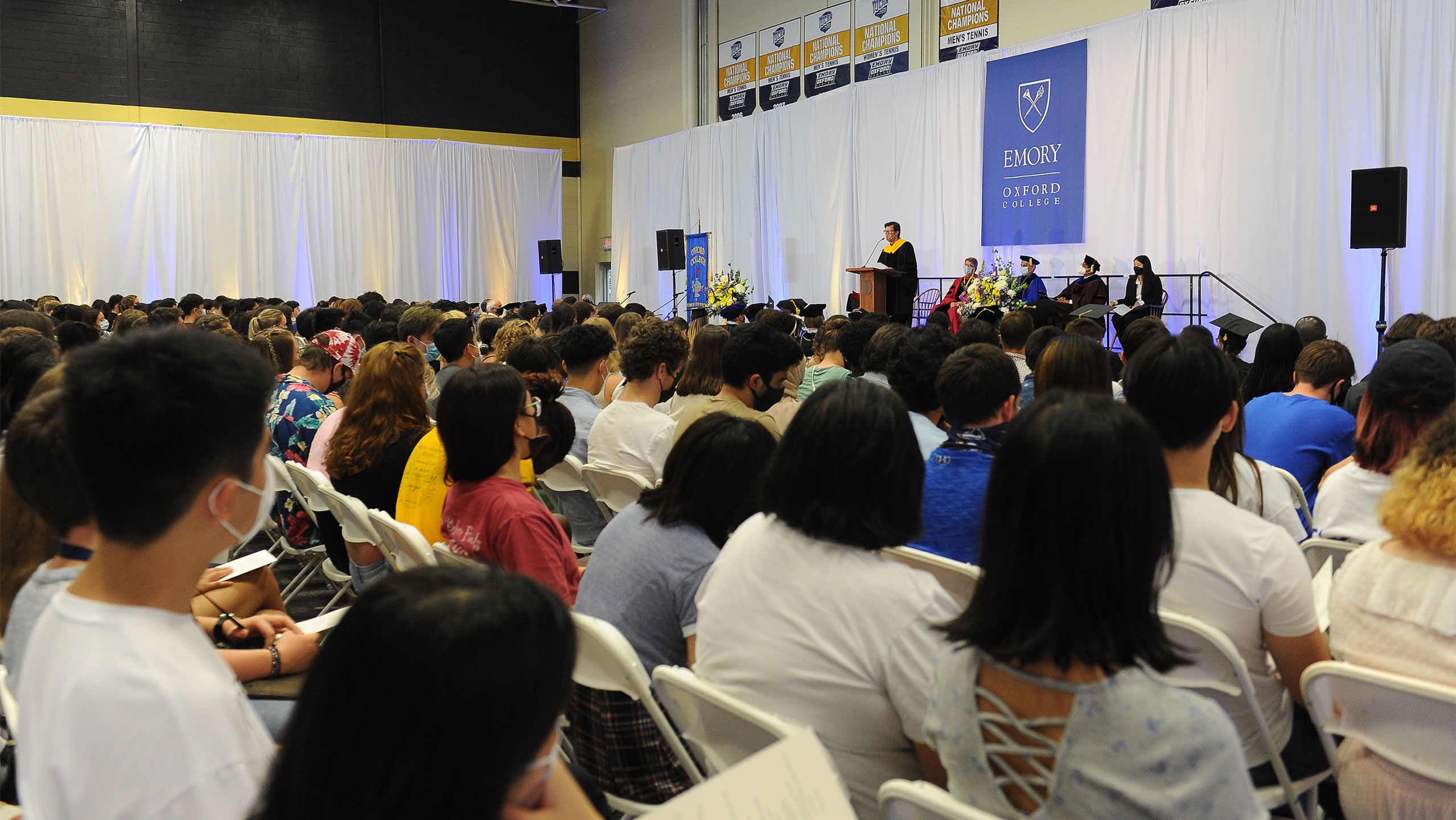 Oxford College SGA President Roxanne Chou
Oxford College SGA President Roxanne Chou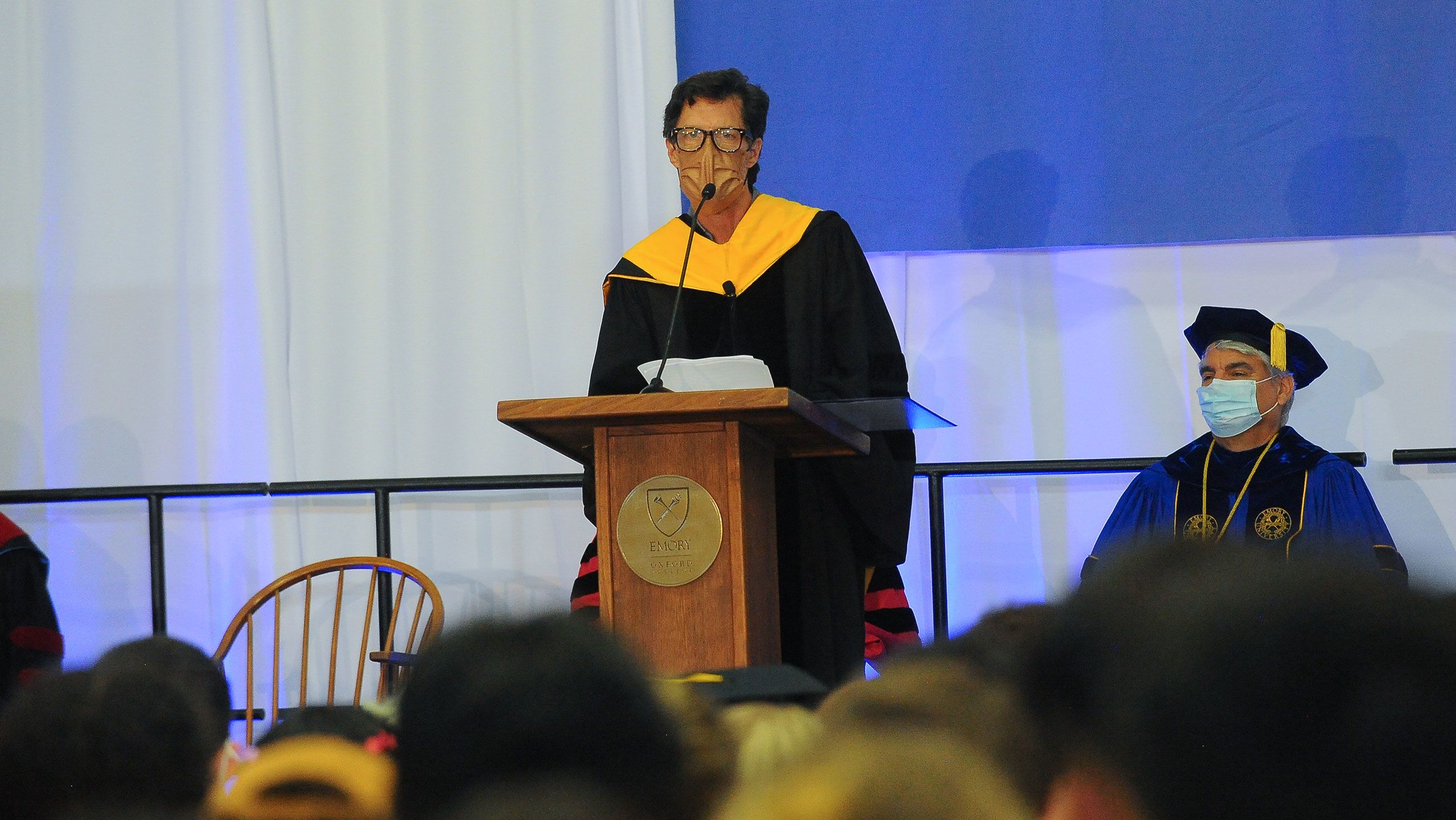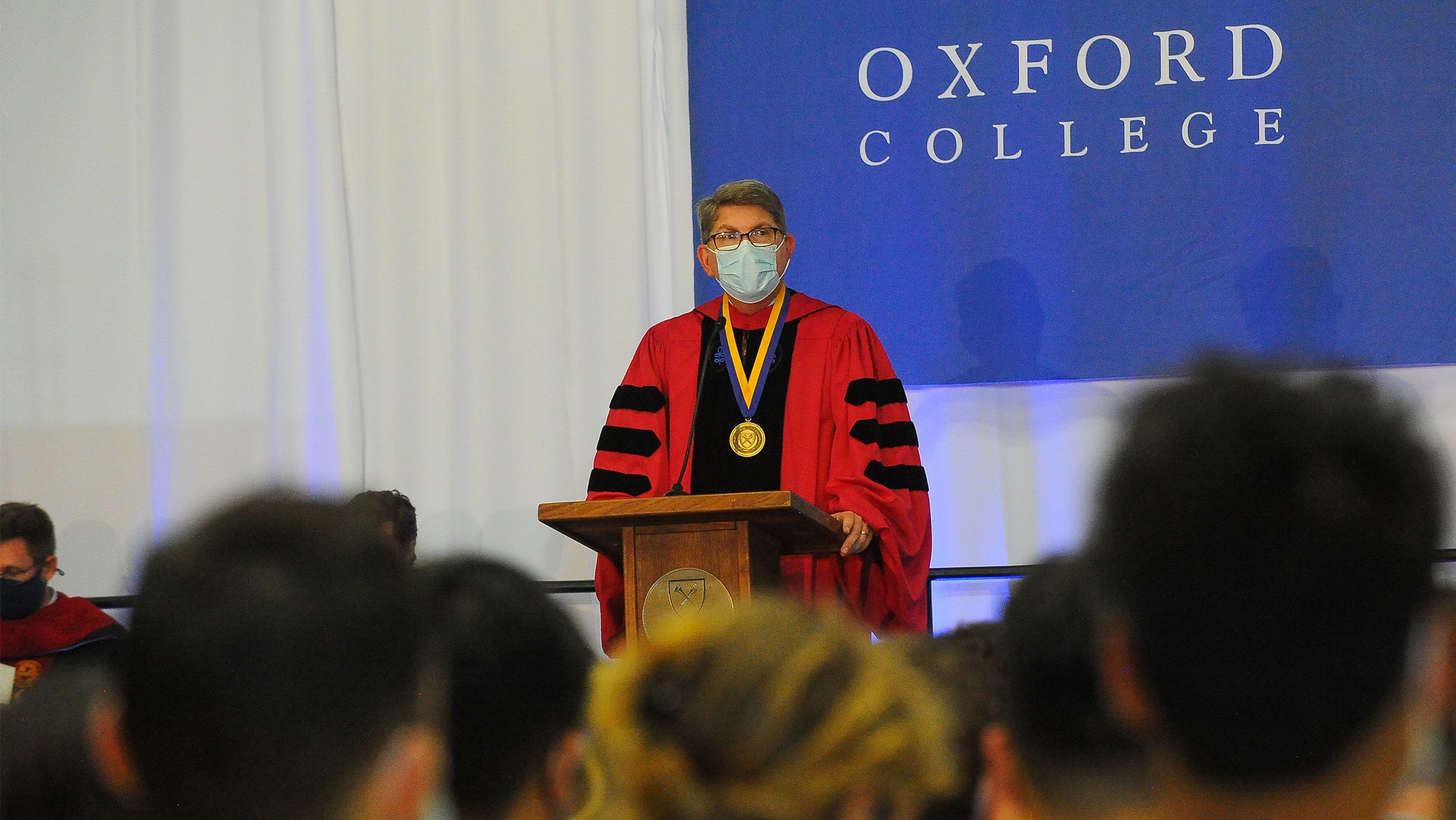 Oxford College Dean Douglas A. Hicks
Oxford College Dean Douglas A. Hicks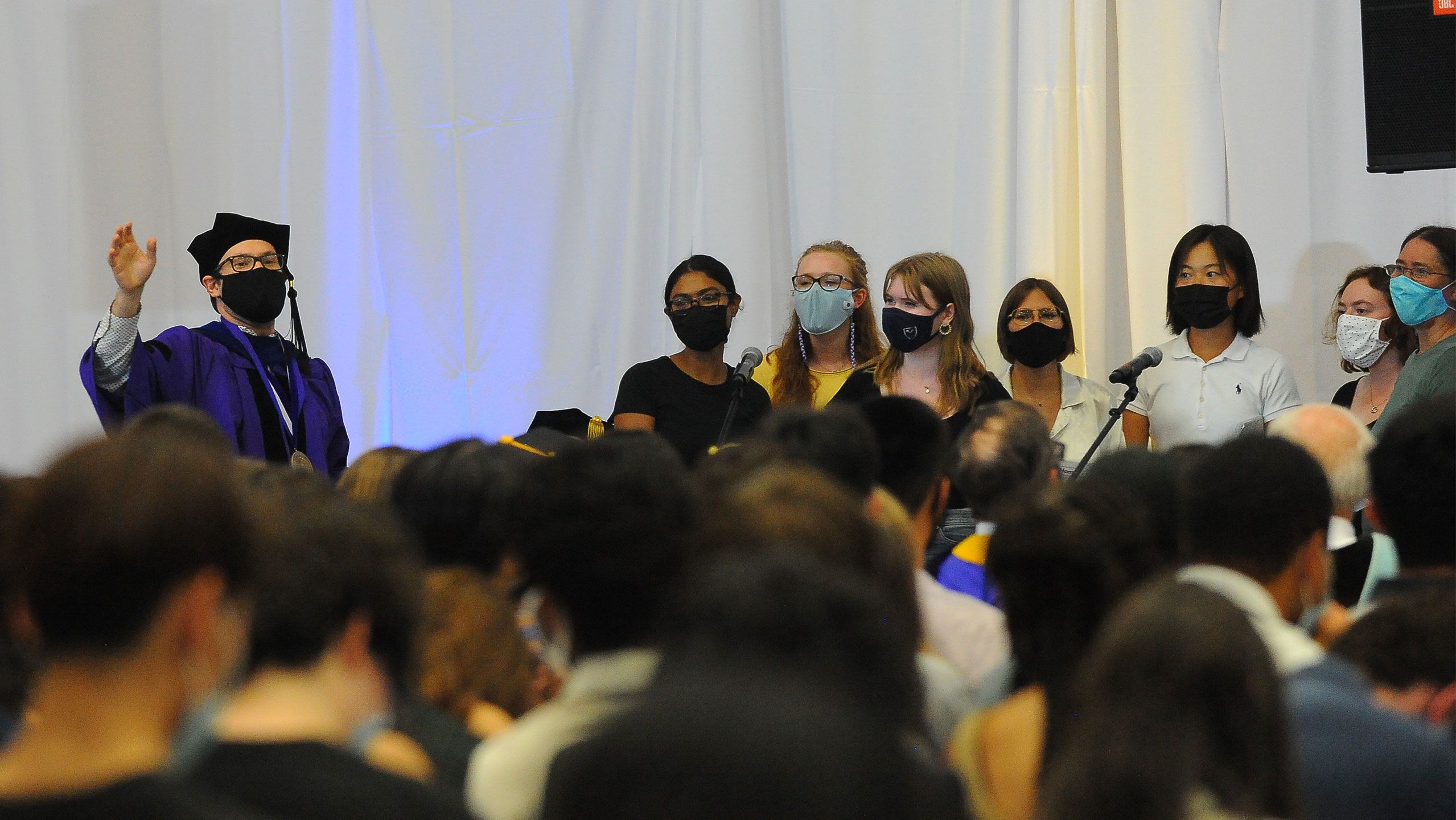 Item 1 of 7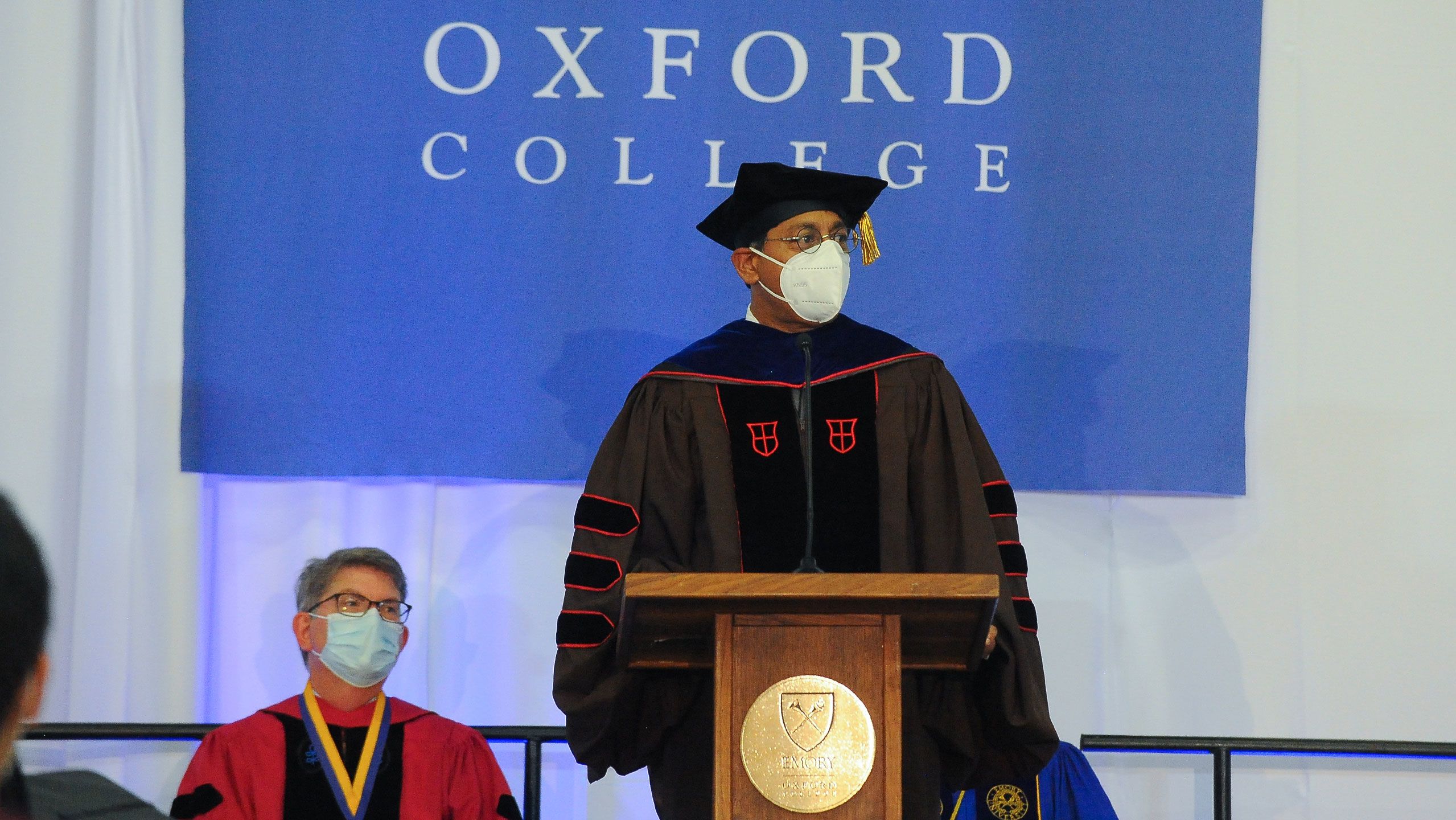 Provost Ravi Bellamkonda at Oxford Convocation
Provost Ravi Bellamkonda at Oxford Convocation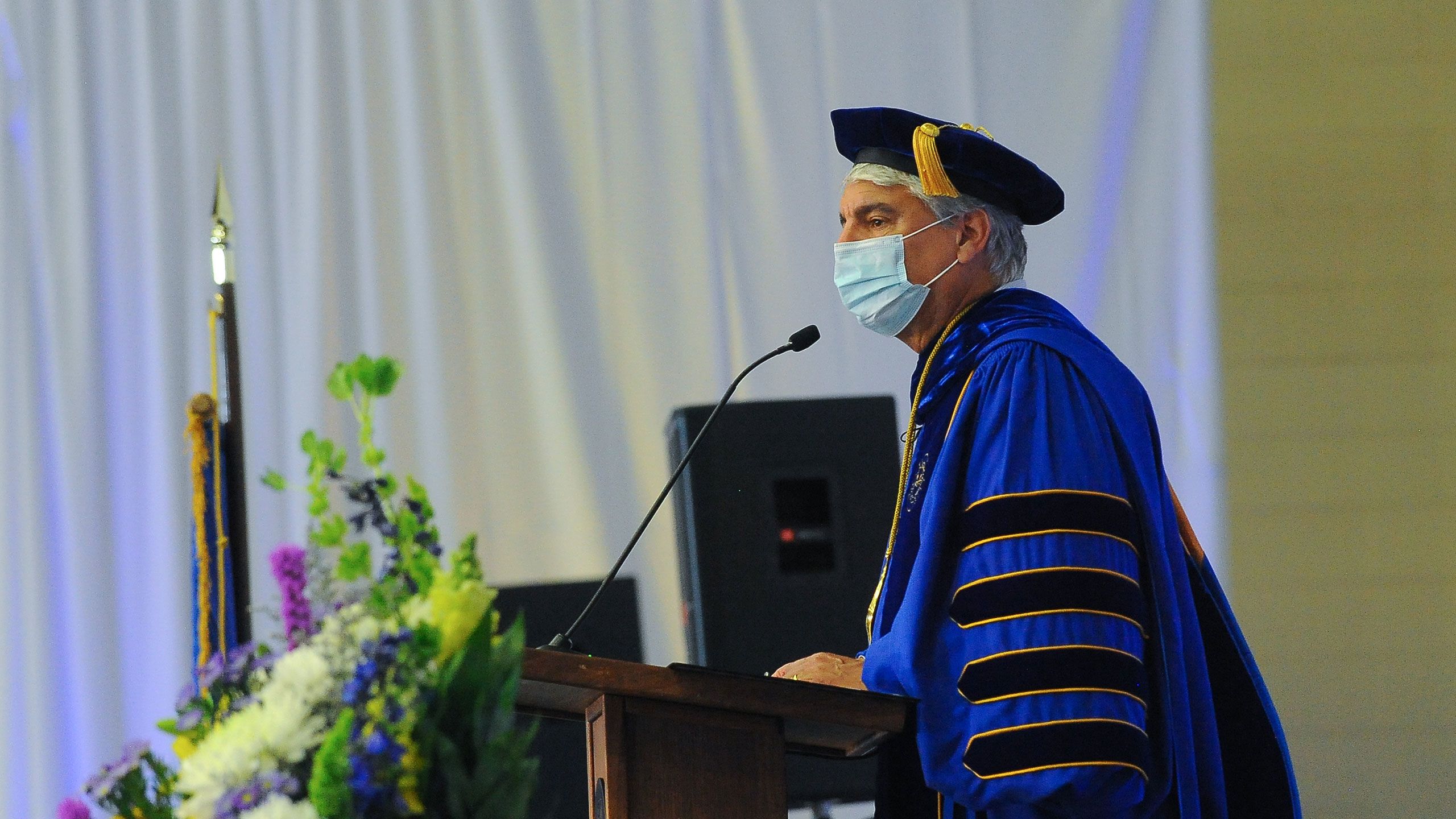 President Gregory L. Fenves
President Gregory L. Fenves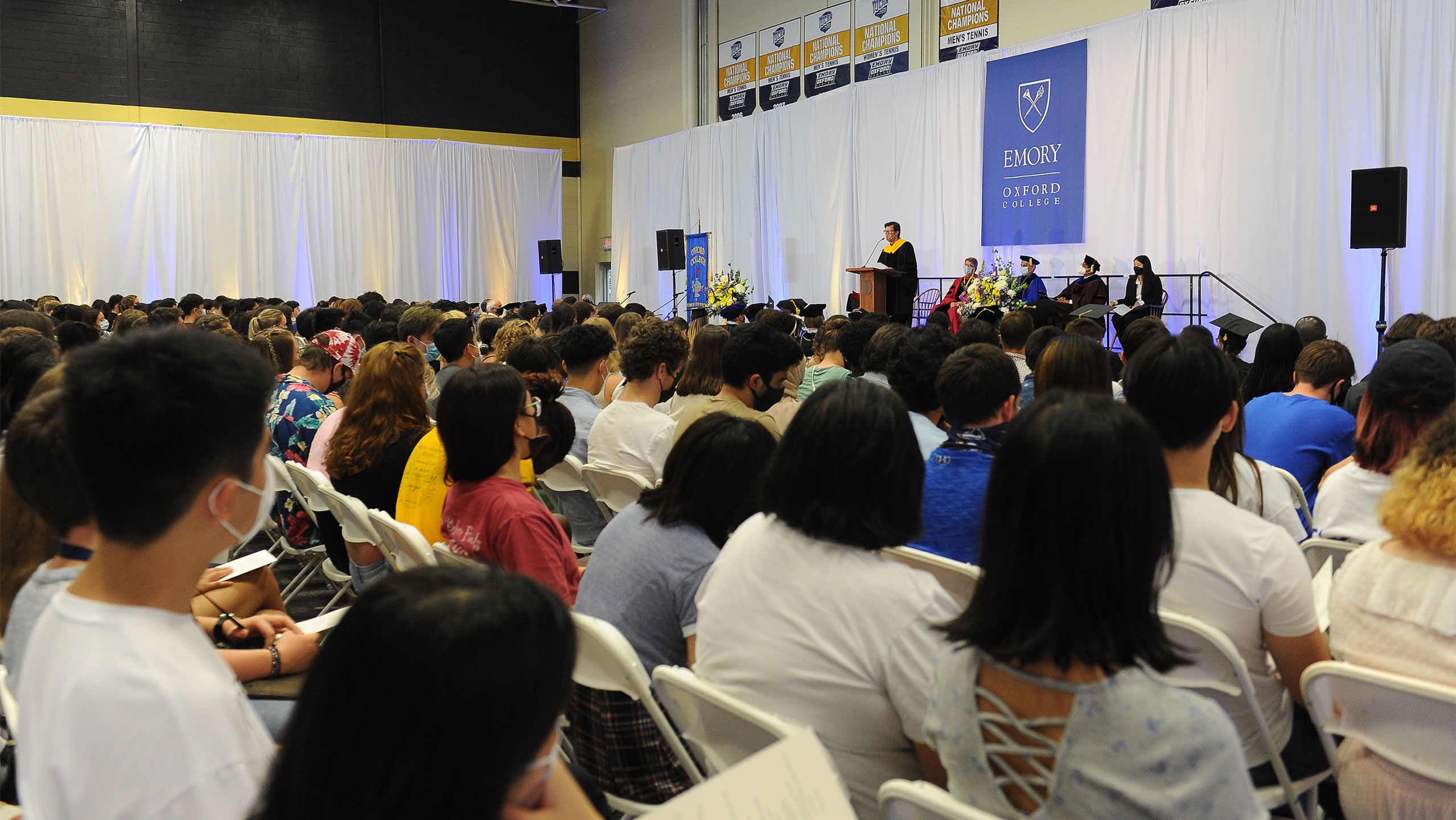 Oxford College SGA President Roxanne Chou
Oxford College SGA President Roxanne Chou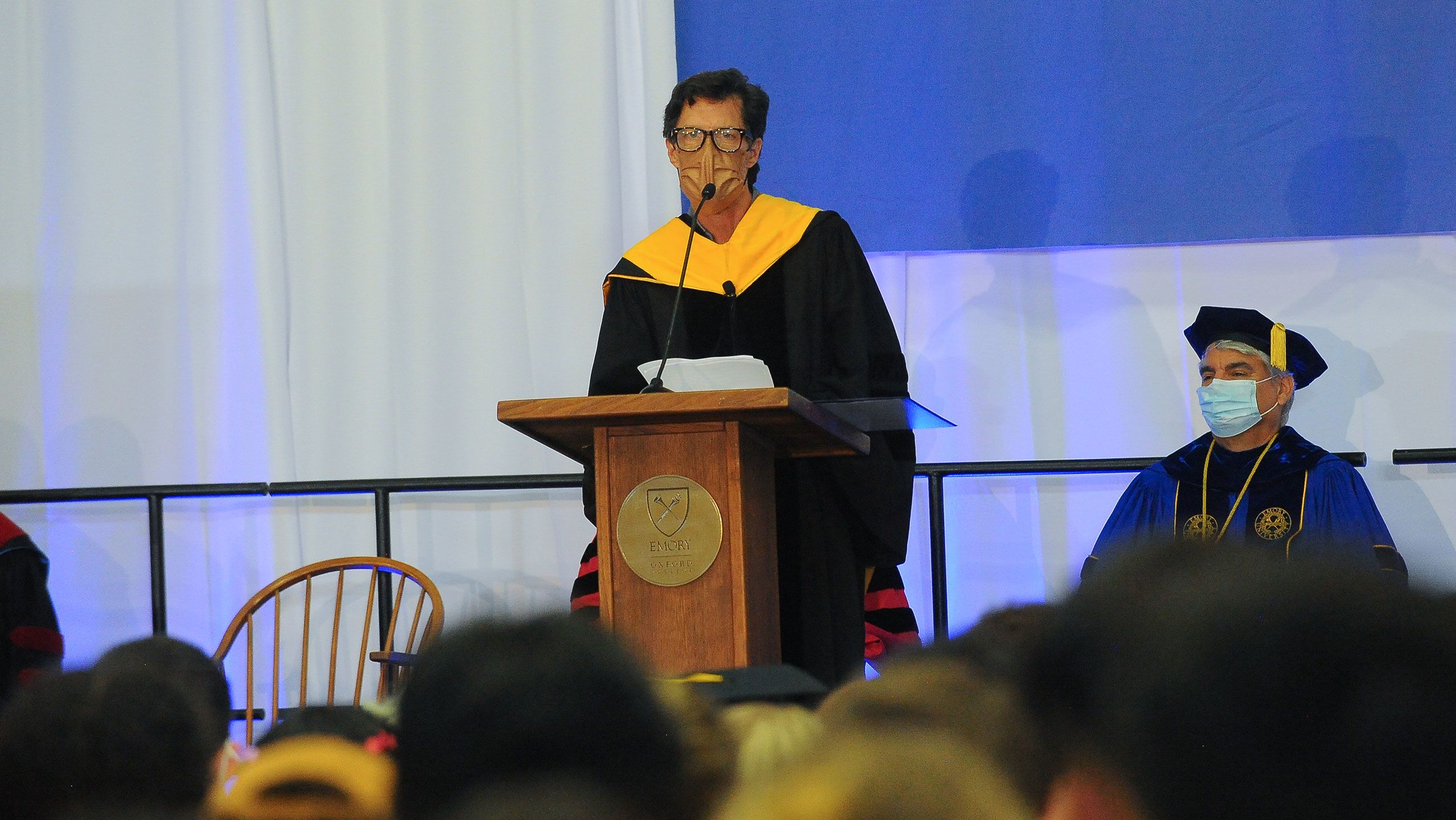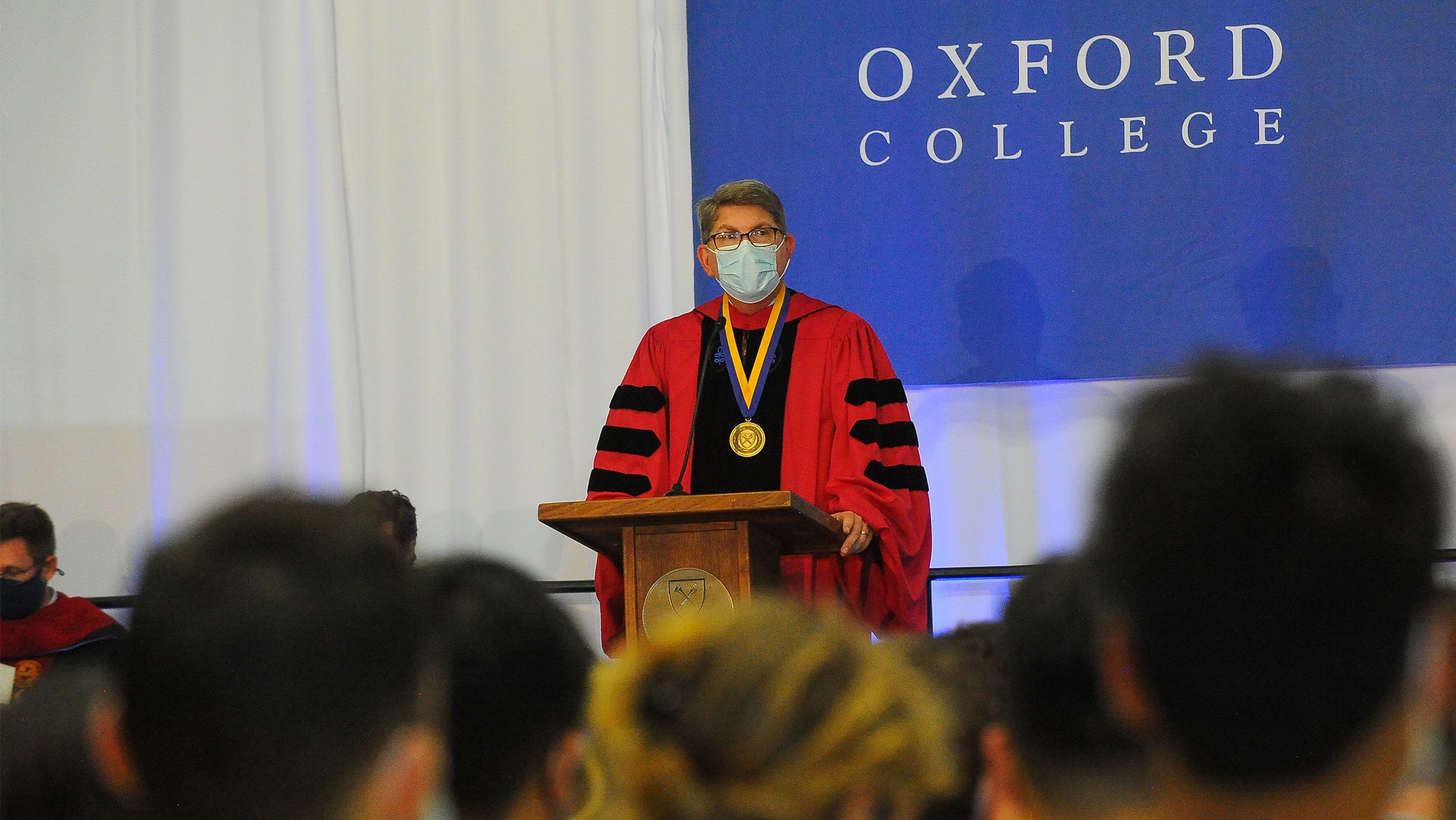 Oxford College Dean Douglas A. Hicks
Oxford College Dean Douglas A. Hicks