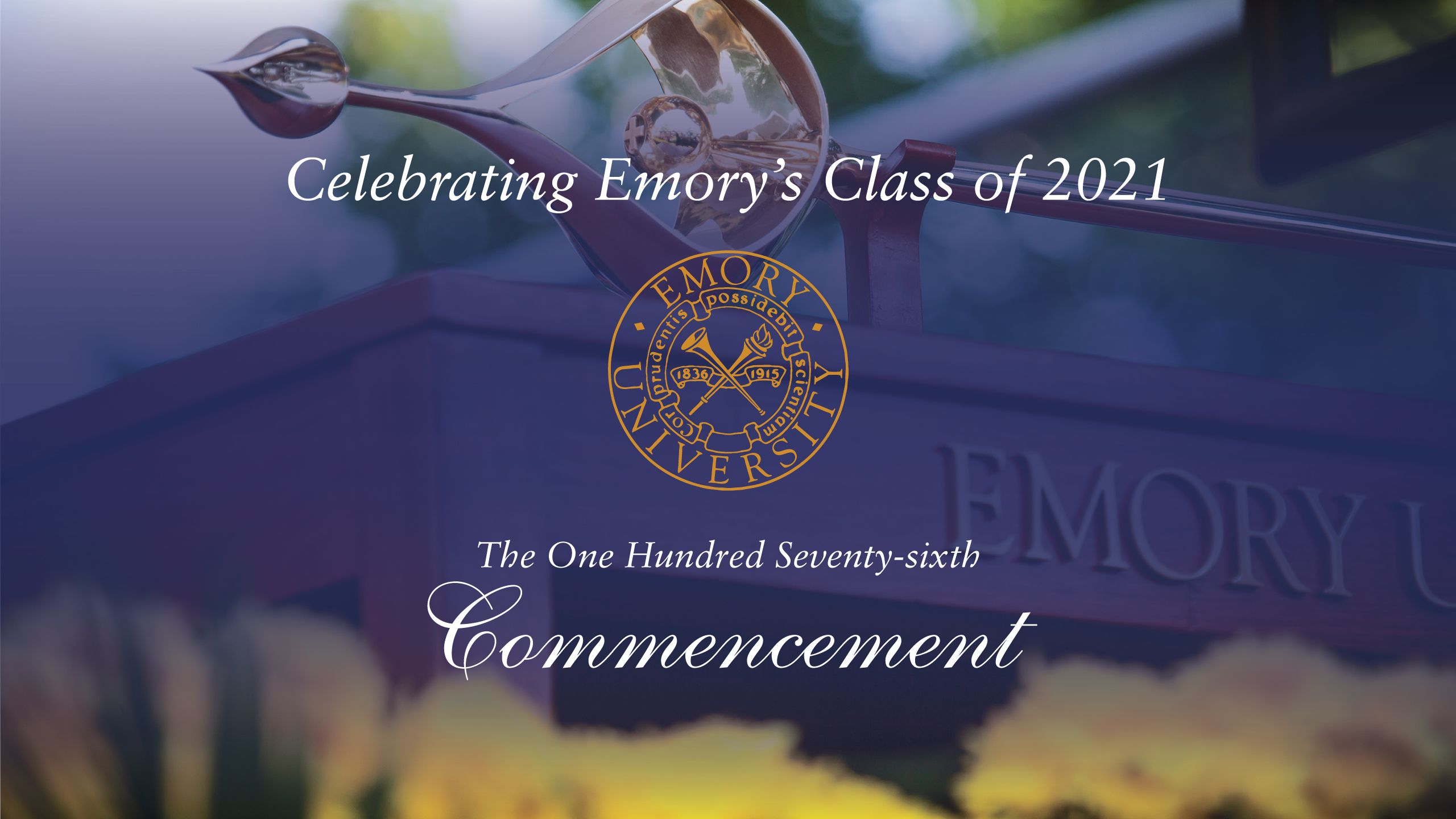 ---
The Atlanta skyline replaced the green of the Emory Quad, but as thousands of graduates gathered at the Georgia World Congress Center May 14-16 for the university's 176th Commencement, the atmosphere of accomplishment, hope and abundant possibility was the same.  
---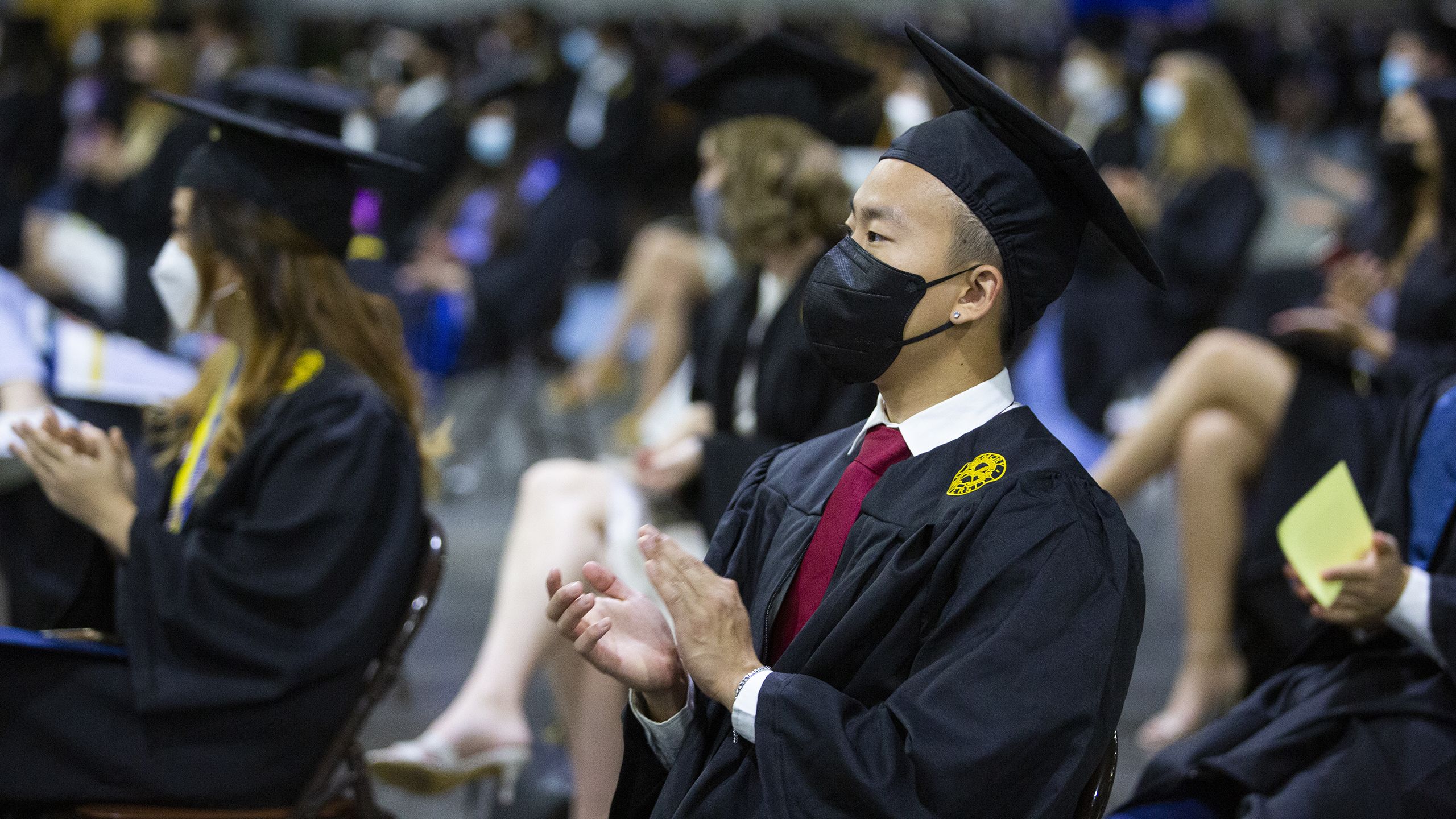 Emory College of Arts and Sciences
Emory College of Arts and Sciences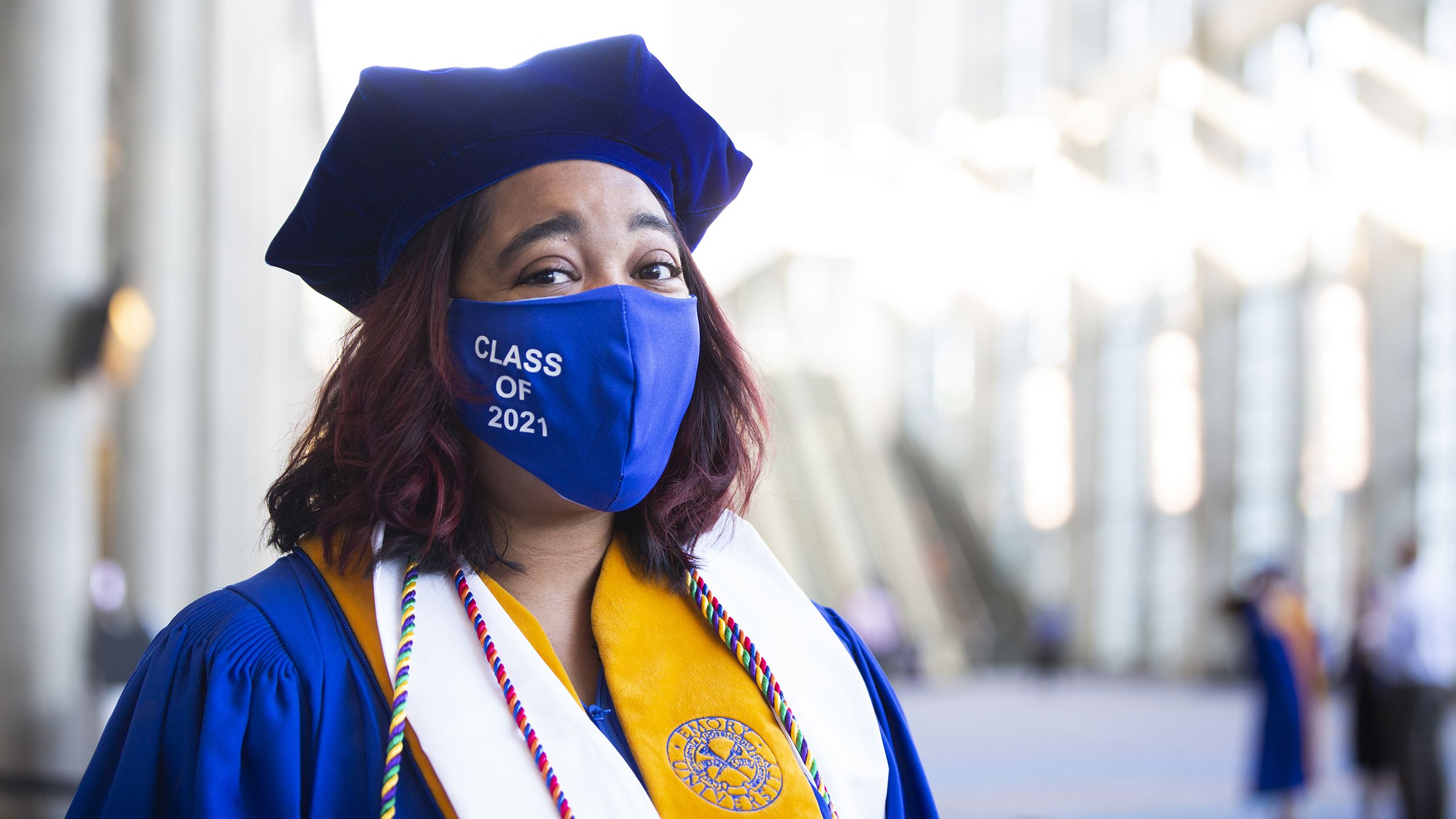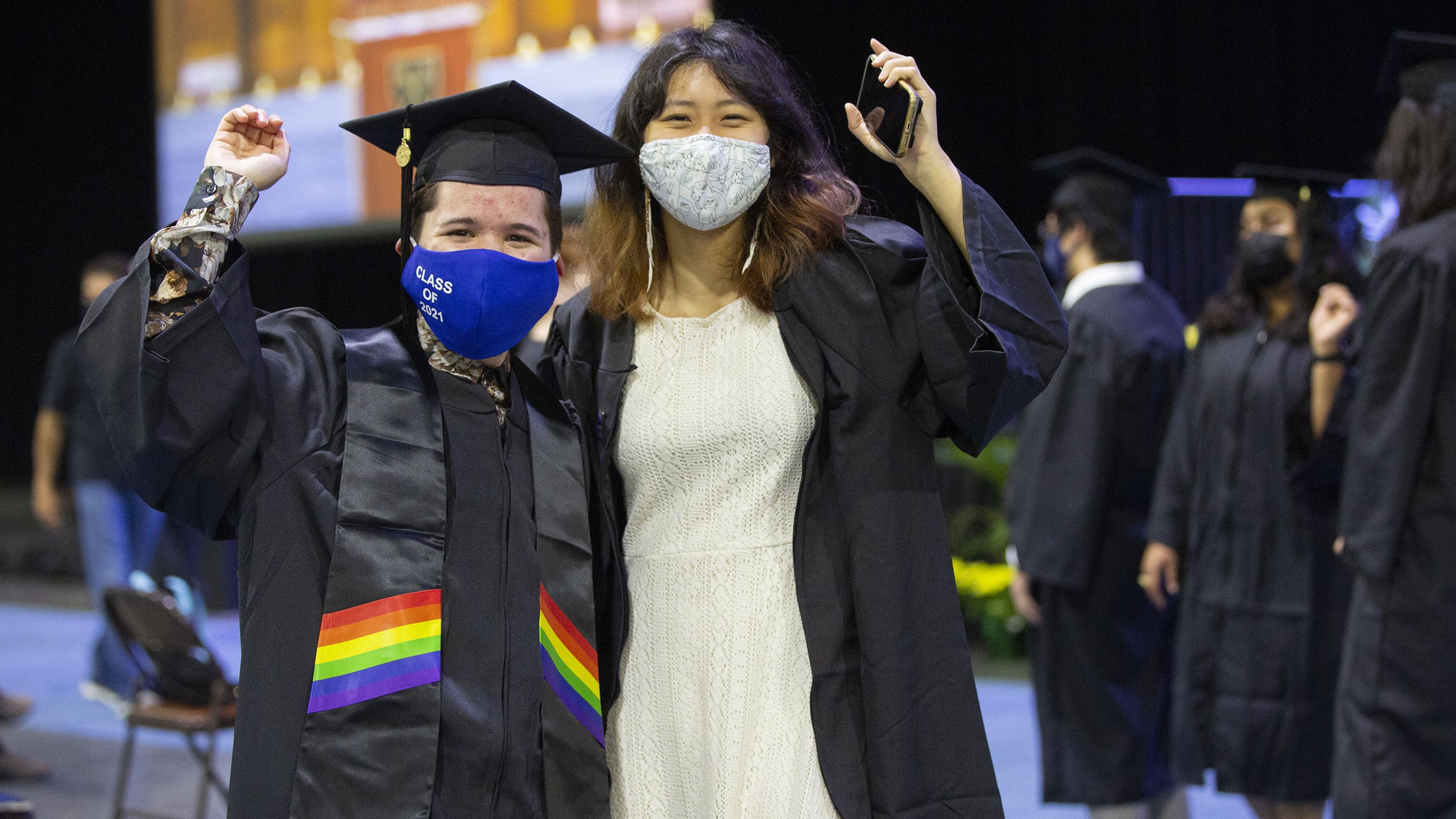 Item 1 of 3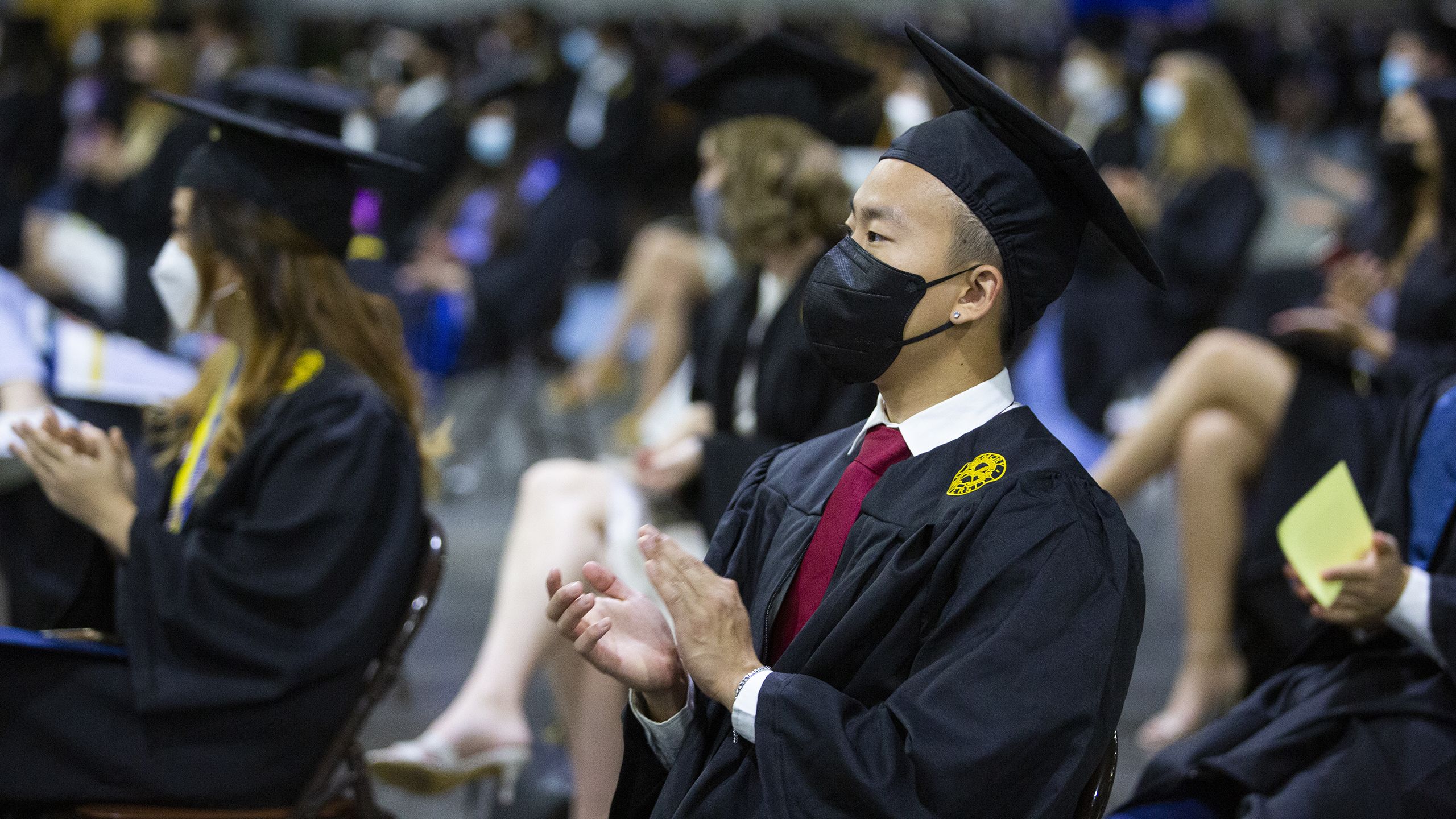 Emory College of Arts and Sciences
Emory College of Arts and Sciences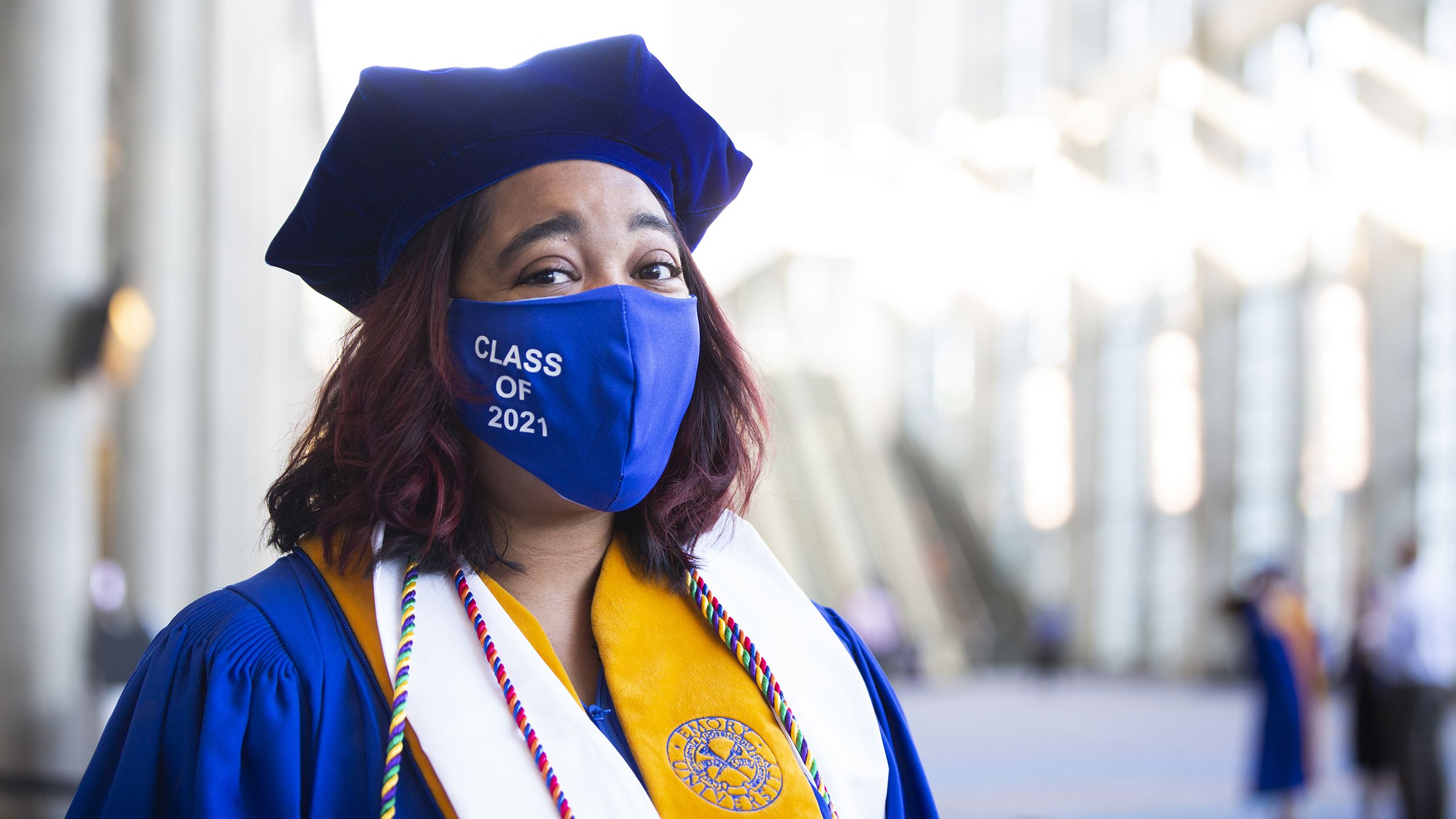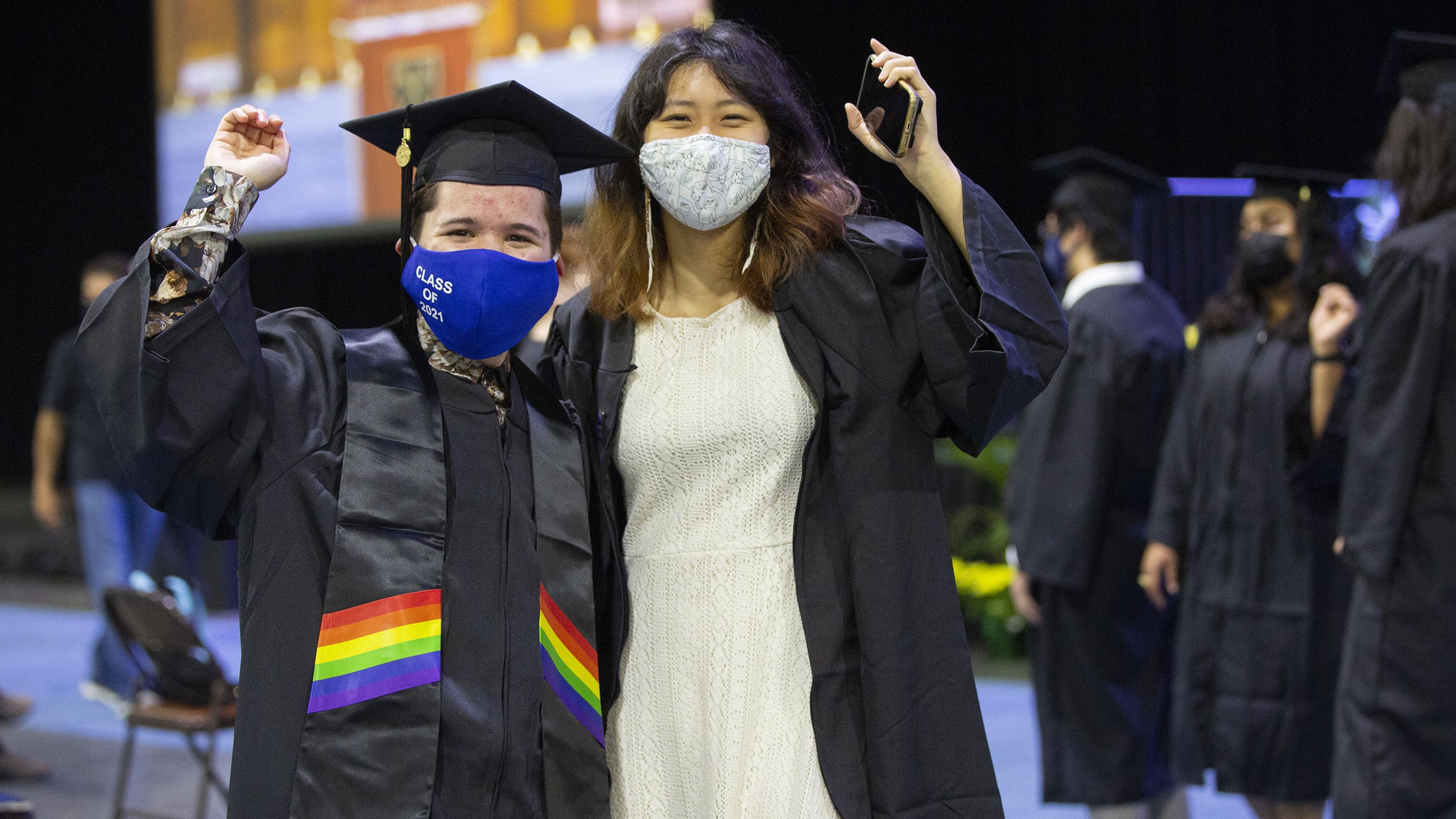 They arrived in waves throughout the weekend, clad in the traditional caps and gowns, with smiling eyes and a few happy tears visible above their required face coverings. They were cheered on by those who supported them as they completed their degrees during a truly exceptional year — some family and friends attending in person and many more watching through livestreams that connected loved ones across the globe.
Instead of one central Commencement ceremony for Emory's Class of 2021, there were 14, representing the university's nine schools and multiple degree programs, to allow for appropriate physical distancing. There was also a special ceremony honoring the Class of 2020, whose Commencement last year had to be held virtually due to the pandemic.
"I know that this is not the typical setting — we're here in downtown Atlanta and many are watching from around the world — but in a year where really nothing 'typical' happened, I think it's understandable that we're doing things differently today," Emory President Gregory L. Fenves told graduates. "And this ceremony is just one example.
"You are a class of graduates like no other, and that's not simply because of your remarkable skills and talents, but also because you were tested in ways that would've been unimaginable to previous generations of Emory alumni."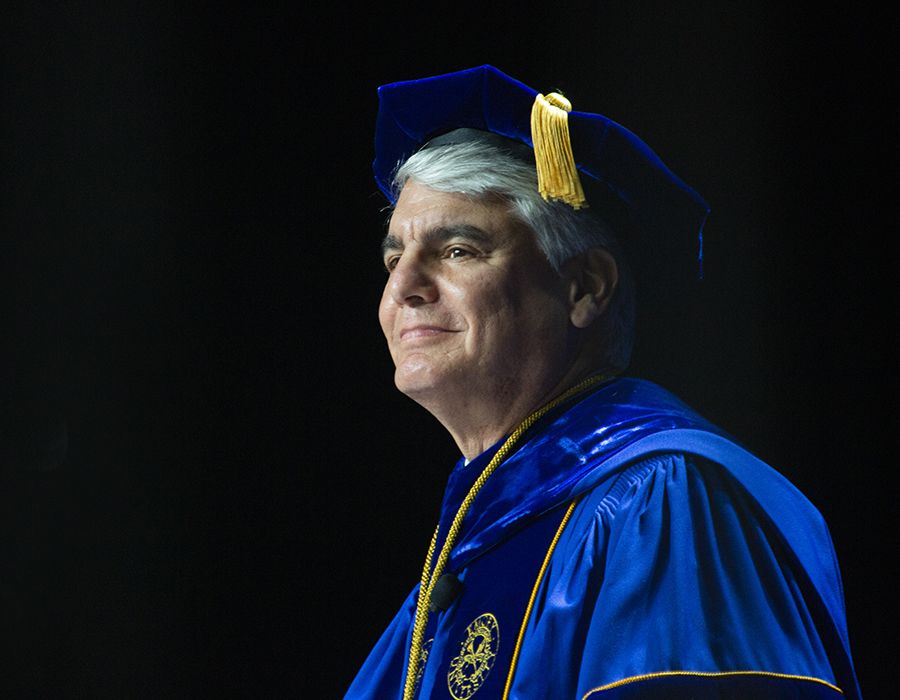 Presiding over his first Commencement since taking the helm of the university in August, Fenves noted that as he got to know the Emory community over the past year, he was so impressed "by your unwavering dedication and the fact that you did not let anything get in the way of your goals and aspirations."
"Graduates, you have shown what Emory students are capable of and you gave me an education of my own in heart, courage and commitment," he said.
Courage and commitment were defining themes of the weekend, as Fenves also presented the Emory University President's Medal via video to Dr. Anthony Fauci for his "extraordinary, lifesaving leadership" throughout the COVID-19 pandemic, in addition to his many years of public service.
Fauci, director of the National Institute of Allergy and Infectious Diseases at the U.S. National Institutes of Health, proved to be "a leader uniquely suited for a historic moment" who "helped guide us through the dark days of fear and confusion by explaining the science of viruses with clarity, candor and precision," Fenves said.
Accepting the award, Fauci noted his four decades of "significant collaborations and shared experience" with scientists in Emory's School of Medicine, College of Arts and Sciences, and the Rollins School of Public Health. He called for trust in science and an end to societal divisiveness to overcome the ongoing impact of the pandemic.
"This global health crisis has changed the landscape of all of our lives, and this has been and continues to be a challenging time for all of us," he said. "Such times call upon all of us to work together."
Lessons from 'America's Physician in Chief'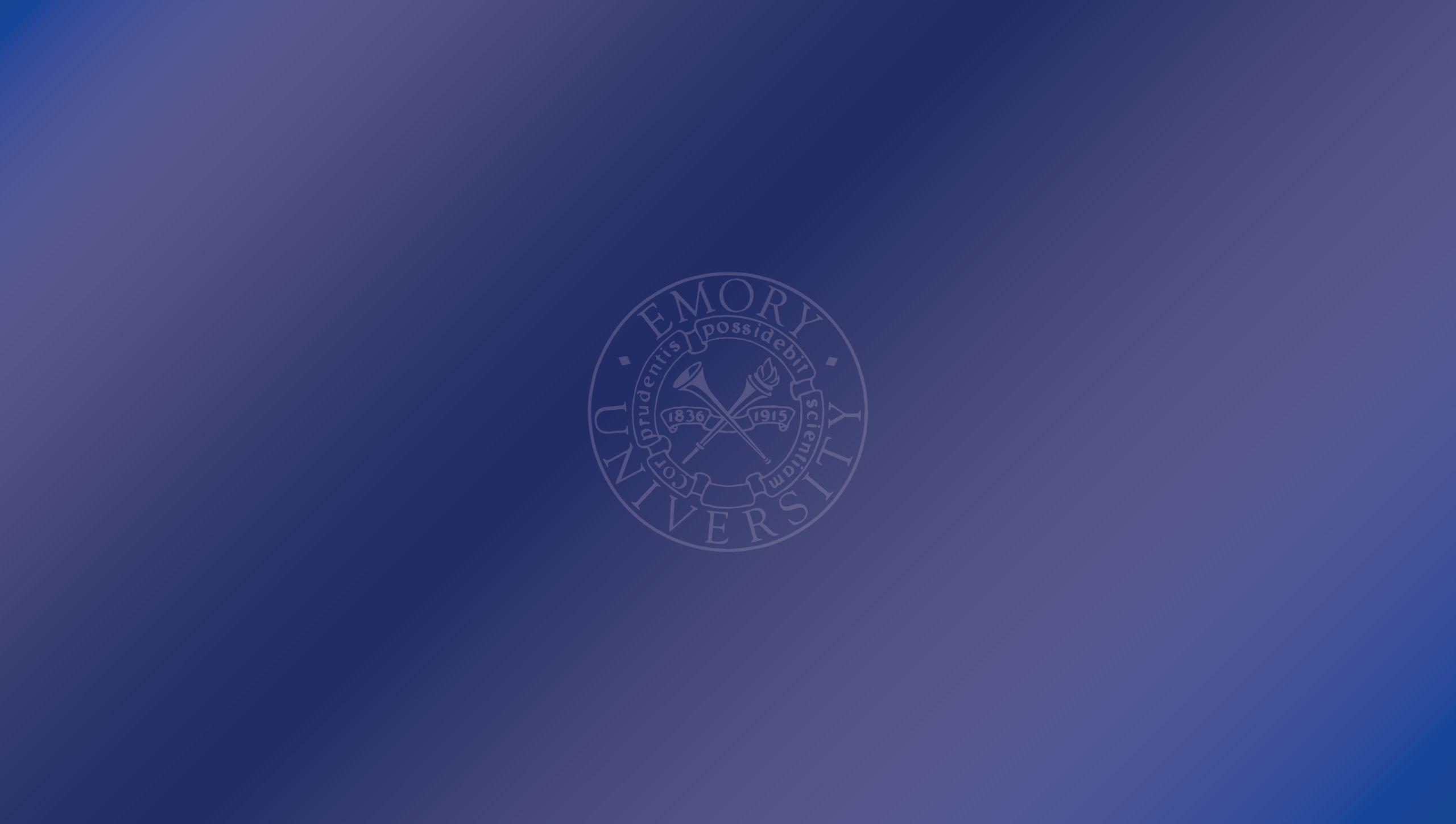 Lauded by Fenves as "America's physician in chief," Fauci is only the sixth person to receive both of Emory's highest honors — the honorary degree, which he was awarded back in 2003, and the President's Medal, which is conferred upon distinguished university guests whose impact on the world has enhanced the prospect of peace or enriched cultural achievement.
Fauci's impact clearly resonated with Emory students and their families. Shari Chase came from Connecticut to watch her daughter Lauren Chase receive her degree in epidemiology from Rollins School of Public Health. She admits much has changed in the short two years of her daughter's MPH program.
"When she first started, people would say, 'Epidemiology? What is that?" Shari Chase said. "Now people say, 'Oh, so she's going to be the next Dr. Fauci!"
In addition to receiving the President's Medal, Fauci was also the keynote speaker for Emory College of Arts and Sciences, the university's largest group of graduates. His speech, delivered live via Zoom, was streamed online as part of the Emory College ceremony so the entire university community could watch.
"COVID-19 has shone a bright light on our own society's failings," Fauci said. "Our country's experience with COVID-19 has not only upended our own lives, but it has uncovered a stark reality and failing of our own society."
As he spoke of health disparities and racial inequalities, he offered a challenge: "Let us promise ourselves that our … memory of this tragic reality — that an infectious disease disparately hospitalizes and kills people of color — does not fade after we return to some form of normality. Righting this wrong will take a decades-long commitment. I strongly urge you to be part of that commitment."
Fauci also urged graduates to be devoted to public service and accept their roles as future leaders of society, whether in their careers or in other aspects of their day-to-day lives.
---
"It is a hurting and challenged world that we live in, and the normal to which we will return may not be the same as the normal we all recall before January 2020. Perhaps, however, it can be an even better normal, and you can play an important role in shaping this new normal."
---
He shared his belief that Emory graduates are ready for these challenges, thanks to their valuing global and community-mindedness, modeling inclusiveness and embracing the strength of diversity.
Fauci's final reminders were for graduates to remain hopeful — saying that the pandemic "will end … I promise you that" — and to find joy in life: "Allow yourselves to cultivate joy as much as you do your professional accomplishments. Find your source of joy and happiness and fully embrace it."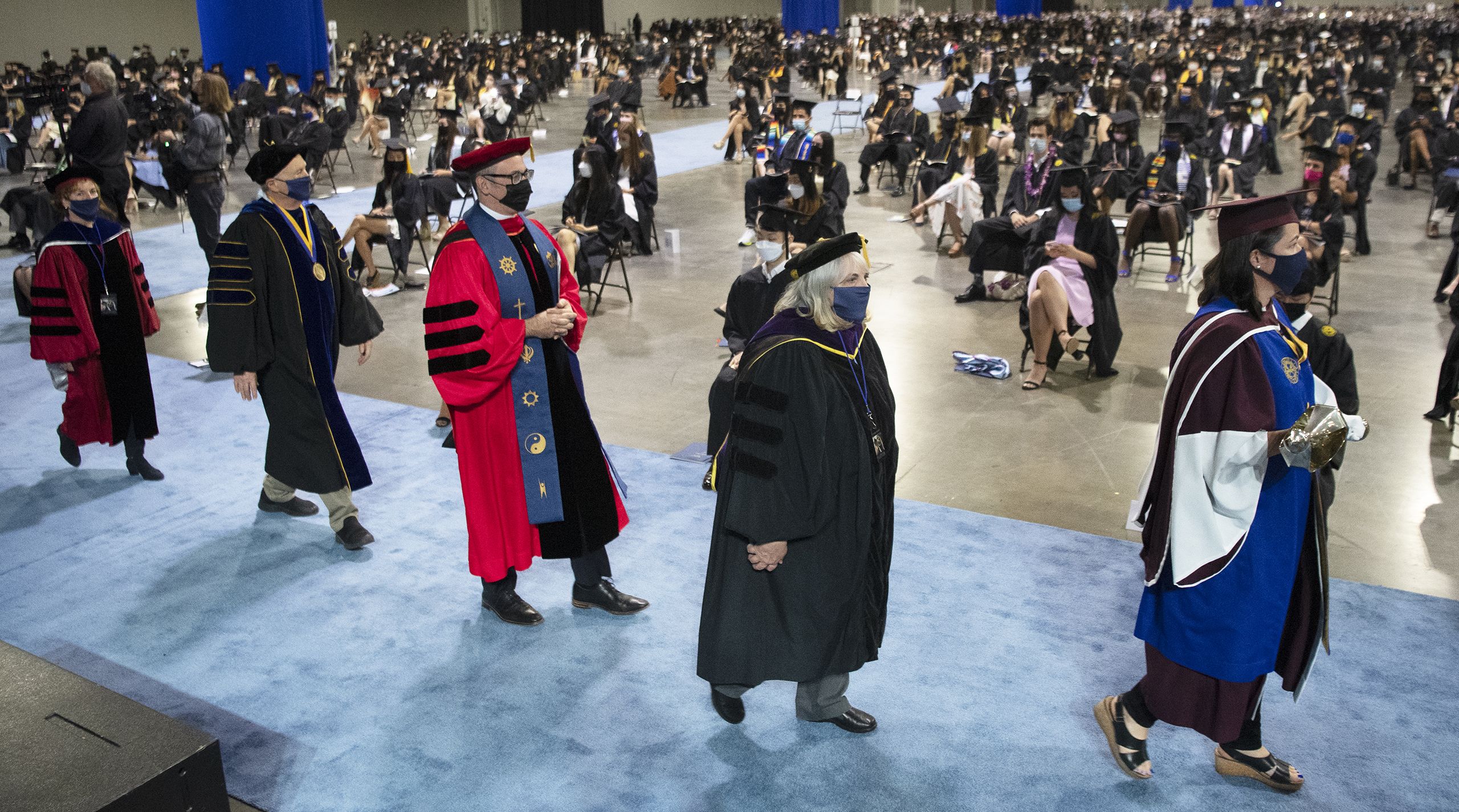 By the Numbers
Statistics on the Class of 2021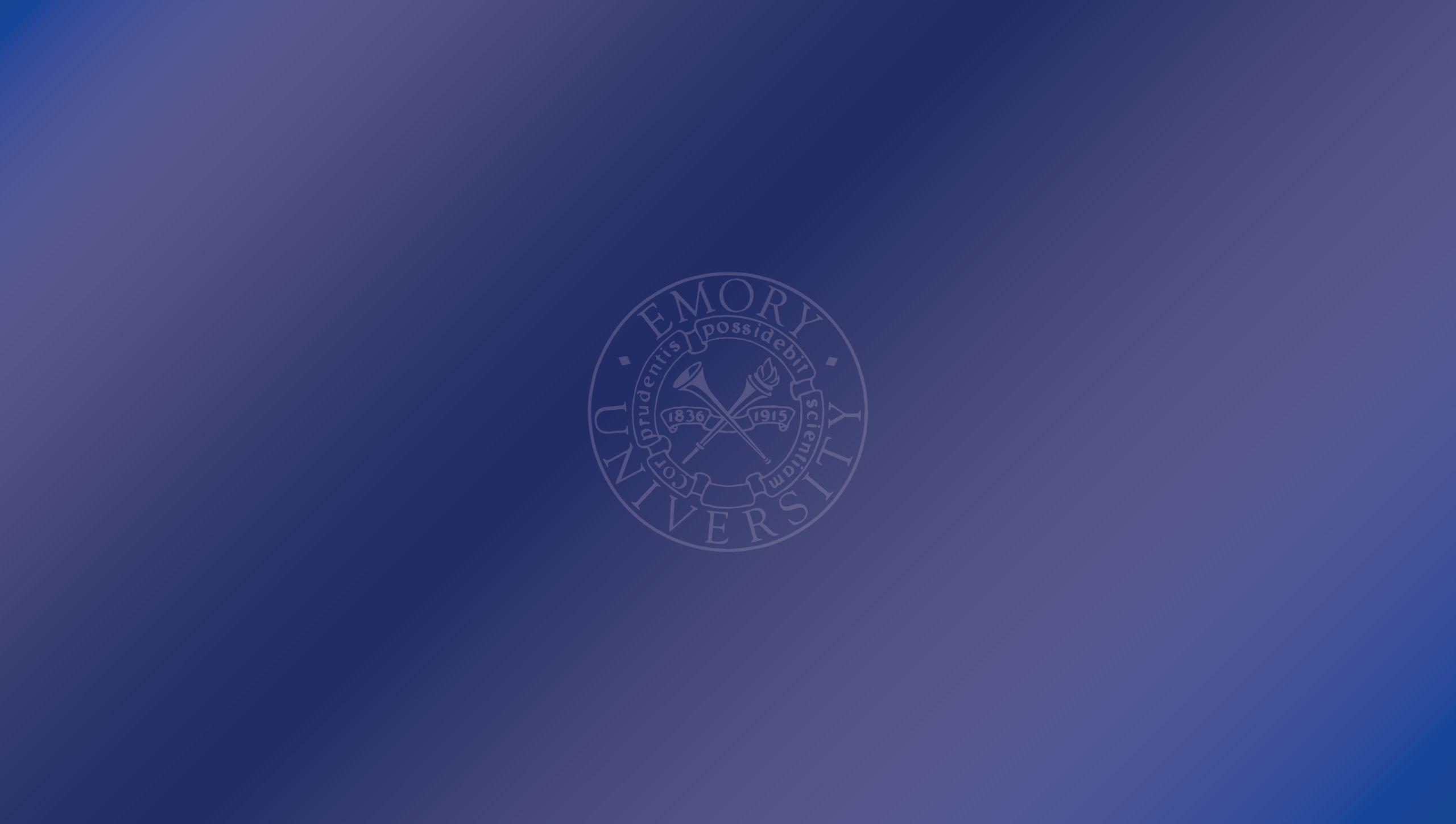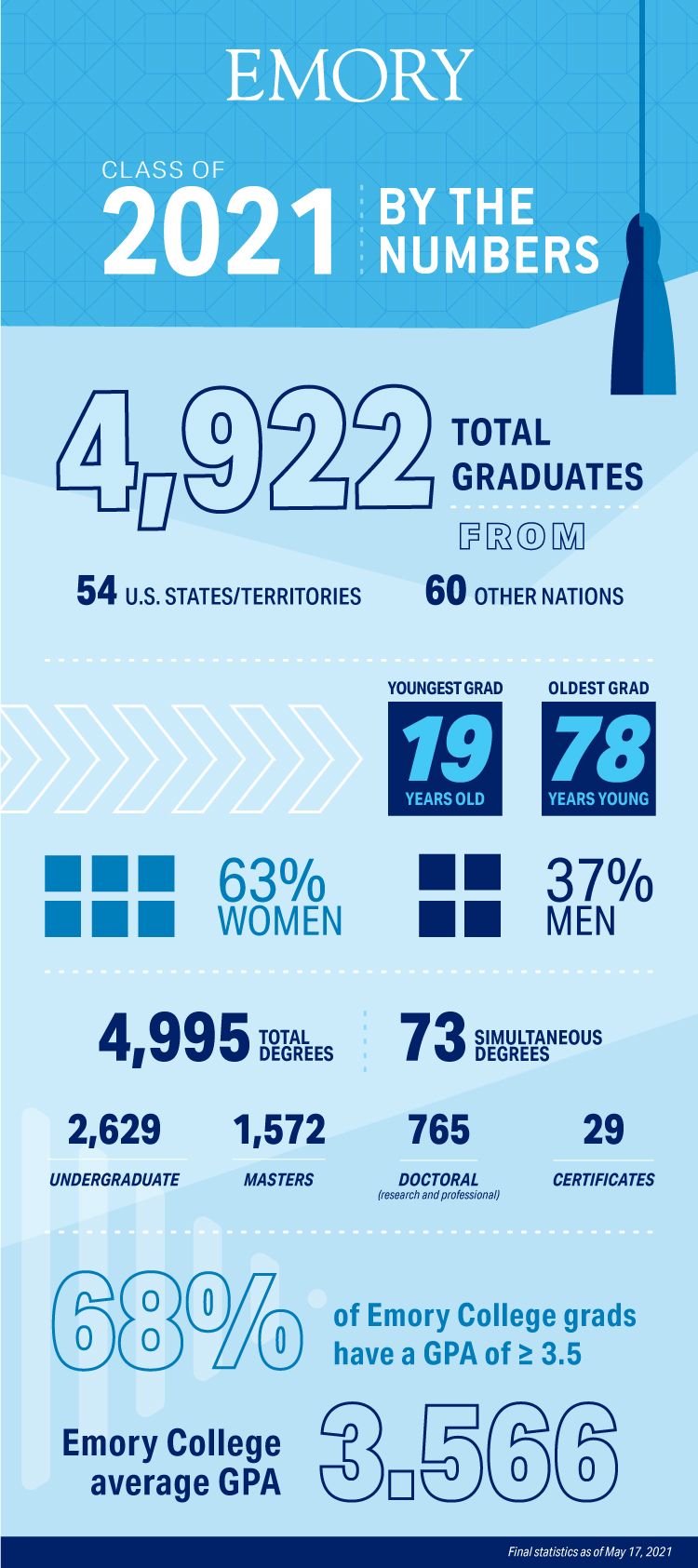 Nell Hodgson Woodruff School of Nursing
Nell Hodgson Woodruff School of Nursing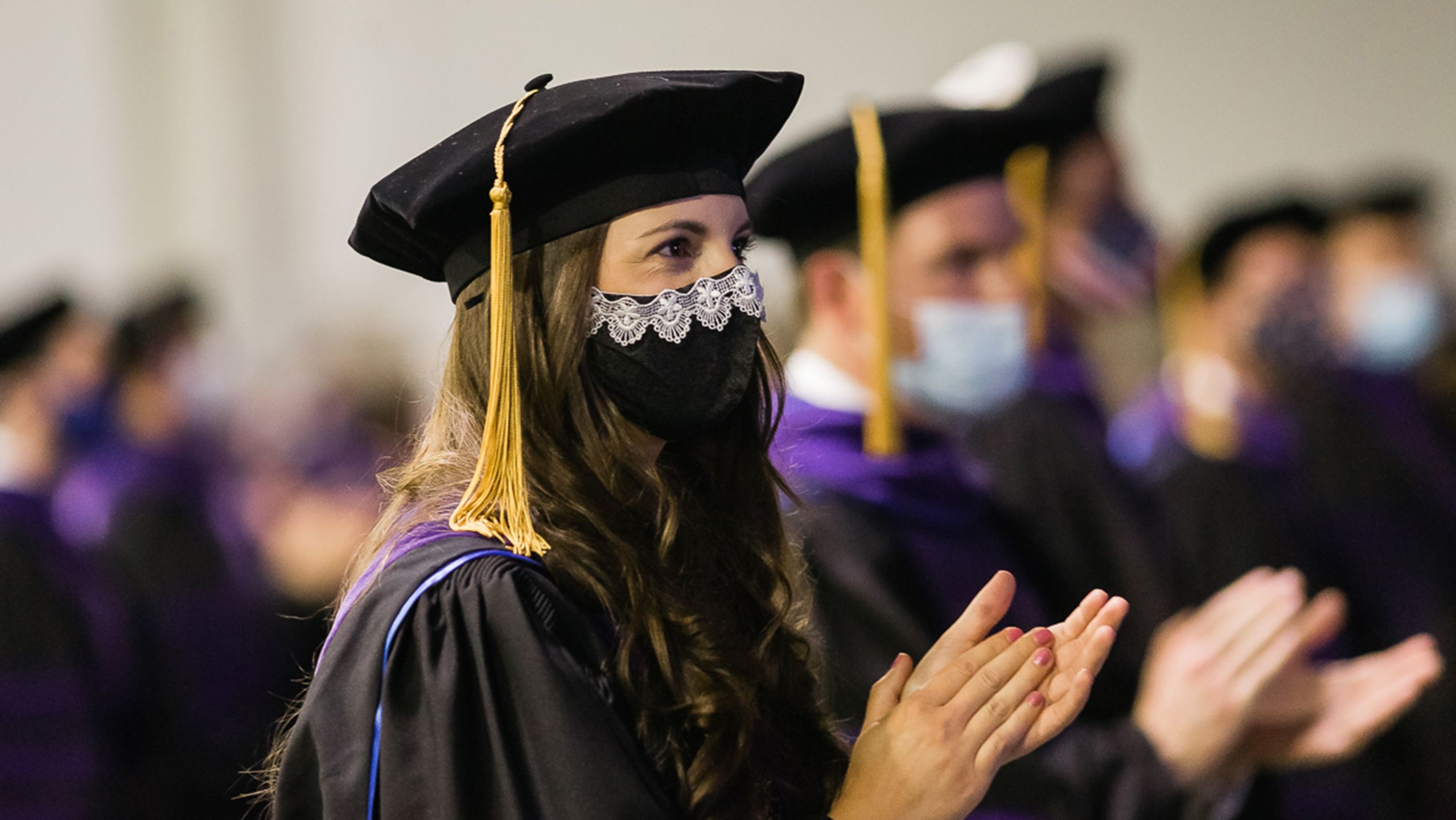 Emory University School of Law
Emory University School of Law
Item 1 of 2
Nell Hodgson Woodruff School of Nursing
Nell Hodgson Woodruff School of Nursing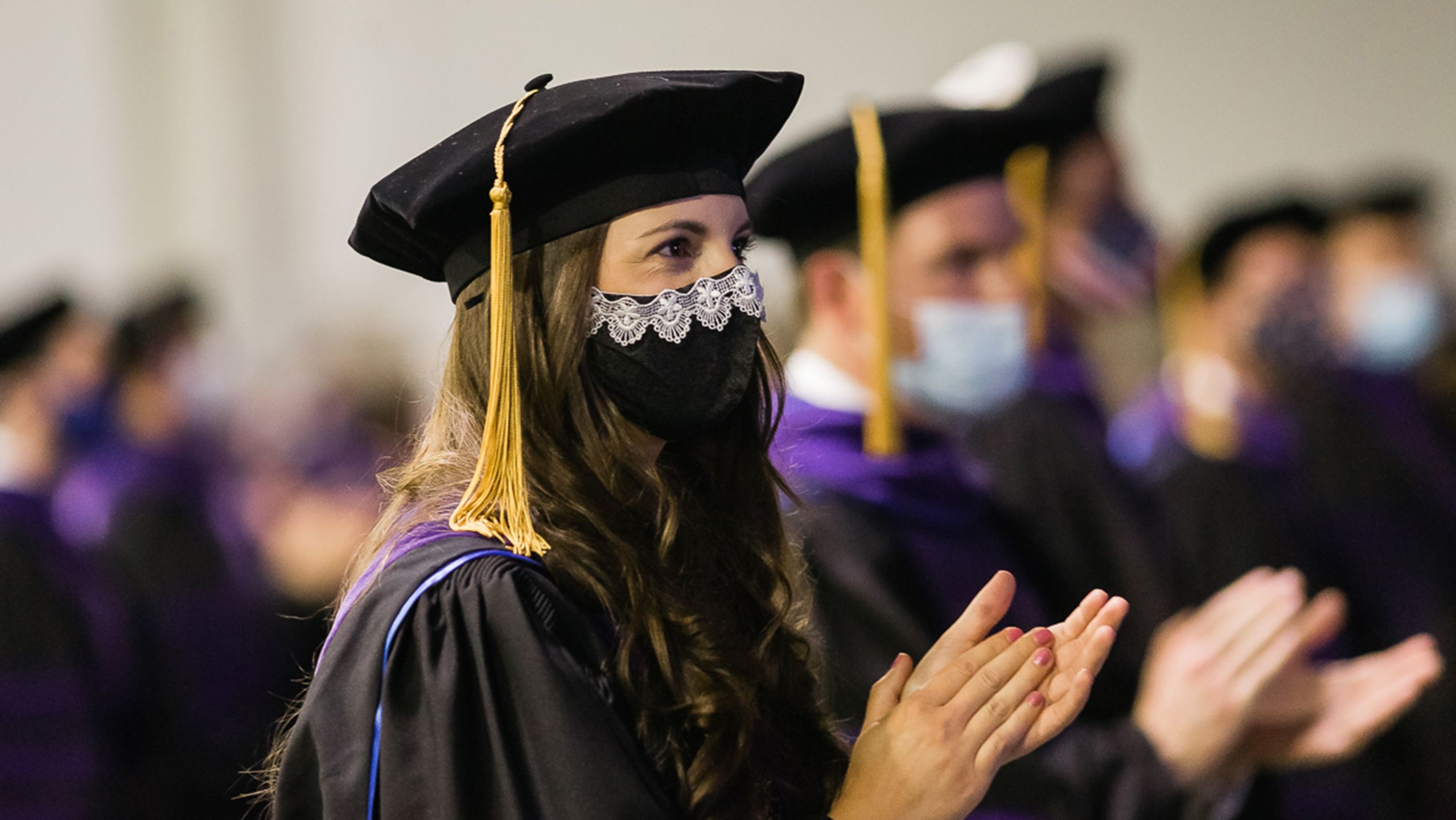 Emory University School of Law
Emory University School of Law
Over three days of ceremonies, each opening with the traditional bagpipes and closing with the alma mater, Fenves conferred degrees upon 4,922 graduates from the nine schools that comprise Emory University.
A total of 4,995 degrees, including 73 simultaneous degrees, were conferred upon students from 54 U.S. states and territories and 60 other countries, according to Emory's Office of the Registrar.
Throughout the weekend, more than 30,000 viewers from 124 countries — including families, friends and graduates who could not attend in person — engaged online to watch the ceremonies.
Graduates Manasvi Sundar and Saswati Upadhyay embraced before walking into the Rollins School of Public Health ceremony. Both from India, they became friends at Emory and both had family members streaming the ceremony from India. With the COVID-19 crisis intensifying there, they were excited to take a moment to celebrate after what Sundar described as a harrowing week.
"I'm so happy that my parents are here," said Sundar, receiving her MPH focused on epidemiology. "Back home, my grandparents tested positive for COVID-19, but they are now safe and sound. It was scary to hear all of my friends and family talk about everyone who they're losing. I hope everyone gets better and that the public health situation in India gets better in the coming weeks. I'm hoping and being positive."
Upadhyay's family also watched the ceremony online from India, but she was feeling their presence as she received her MPH with a focus on global environmental health. "I'm looking forward to what the future holds for us."
George and Helen Boukas drove more than 14 hours from Queens, New York, to celebrate their son Alexander Boukas, who graduated from Emory College of Arts and Sciences with a degree in political science. As they journeyed south, they were nervous that they wouldn't make it due to gas shortages, but they arrived with just enough time for a nap before the ceremony.
"We're very excited, happy and proud. We believe that the school has prepared him for whatever he encounters in his professional and political life," they said. "He wants to be become a U.S. senator, so we hope you'll vote for him one day."
Though Chijioke Okonkwo had a degree in biochemistry from his home country of Nigeria, when he came to the U.S. he had to start over, noted his wife, Kynisha Okonkwo. Difficult years in Nigeria  — which included the death of his mother when he was three and the deaths of two sisters as he transitioned to this country — solidified in her husband "a strong commitment to service, to making the lives of others easier," she said.
A graduate of the Nell Hodgson Woodruff School of Nursing's accelerated BSN program, Okonkwo maintained a 3.99 GPA, and his wife smiled thinking about how much that .01 mattered to him, keeping him from a perfect GPA. It did not seem to matter one little bit to his loved ones in the audience for the School of Nursing ceremony, who included two young sons and a sister. Following graduation, he will work in a stepdown program at Emory University Hospital, eyeing a return to school someday for a PhD in nursing research.
The opportunity to work across disciplines and schools drew Elizabeth Minten of Simpsonville, South Carolina, to Emory for her PhD in biochemistry. "When I came to graduate school I really wanted to do medical research," Minten said, as she awaited the start of the Laney Graduate School ceremony. "I really liked that Emory has a medical school because I knew that would mean research opportunities."
Working in a research lab at Emory's Winship Cancer Institute solidified that interest. The next stop on Minten's journey is medical school at Harvard. After that? A career as a medical oncology researcher where she can combine her clinical and laboratory knowledge to help improve others' lives.
With Emory's campuses operating at reduced density throughout the academic year, many graduates completed their courses remotely, but were excited to come together in person to celebrate earning their degrees.
Ilana Grabiner and Sadie Statman, who met early in their Emory years and bonded as sociology majors, waited together for the start of the Emory College ceremony. After graduation, Grabiner, who is from Long Island, New York, plans to pursue a career in dentistry. Statman, who is from Boston, is a Schwarzman Scholar, so she will head to Beijing in August to earn a master's degree in global affairs and later plans to attend law school and then work at an NGO.
"It's definitely bittersweet," Grabiner noted. "I don't want to leave Emory yet, but I'm excited for the next chapter."
Maria Fernanda Perez Rojo's parents brought her to the U.S. from Mexico at nine months old, leaving everything they knew behind to give their daughters a better life. As a first-generation college graduate and American, for her earning a degree in biology is about more than an individual accomplishment. It's a sign of hope for her family and others in her community.
Now, she's getting ready to apply to physician's assistant school. "A college education isn't attainable to everyone, and I was so blessed to receive a scholarship and financial aid that allowed me to go here," Perez Rojo said.
Fizza Mahmood from Hoover, Alabama, is both a first-generation college graduate — and the third of three sisters to graduate from Emory.
Her sisters Aisha and Mahaa both graduated in 2020: Aisha with a master's degree in public health and Mahaa with a bachelor's degree in philosophy and political science to prepare for law school. All three sisters were able to celebrate in person during this weekend's ceremonies.
An international studies and Arabic major who begins medical school at the University of Alabama in the fall, Fizza Mahmood shared this advice for other first-gen students: "Take a leap of faith. As scary as it is, put your doubts aside and try."
When Abel Girma came to Emory College, he thought he knew what he wanted to study. But Girma, who is from Ethiopia, says that he found his passion in public health because of the opportunity to have a global impact. He earned his degree in human health and plans to spend a year conducting research before pursuing a master's degree in public health.
"I'm feeling nervous and excited," Girma said. "It's a long journey that we've had, and I'm grateful that we can make it here and share the diploma with our family and friends."
---
About this story: Published May 17, 2021. Writing by Laura Douglas-Brown, Leigh DeLozier, Kelundra Smith, Susan Carini and Martha McKenzie. Photos and video by Kay Hinton, Jack Kearse, Stephen Nowland, Damon Meharg and Corey Broman-Fulks. Design by Laura Dengler.
Scenes from the Ceremonies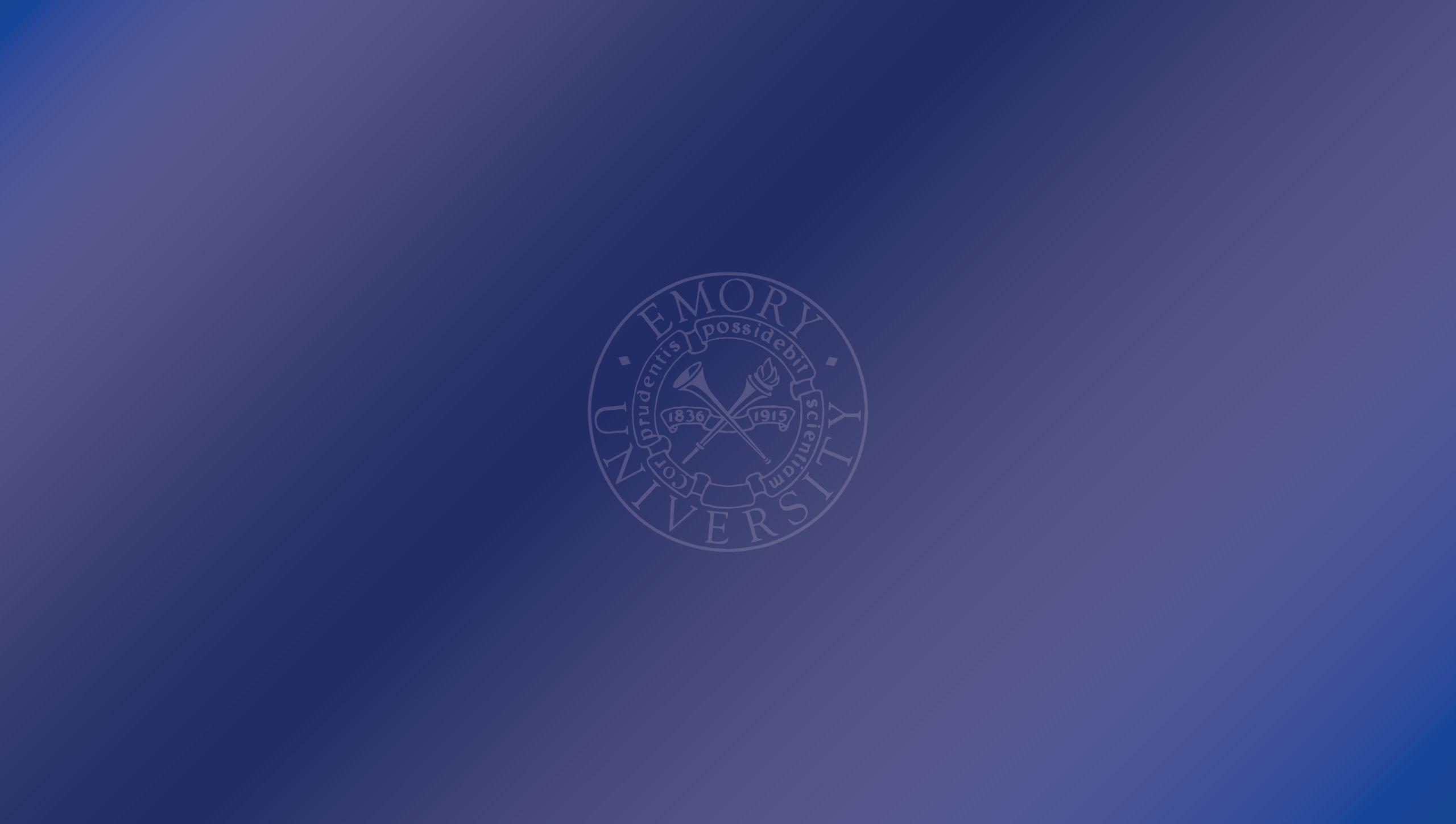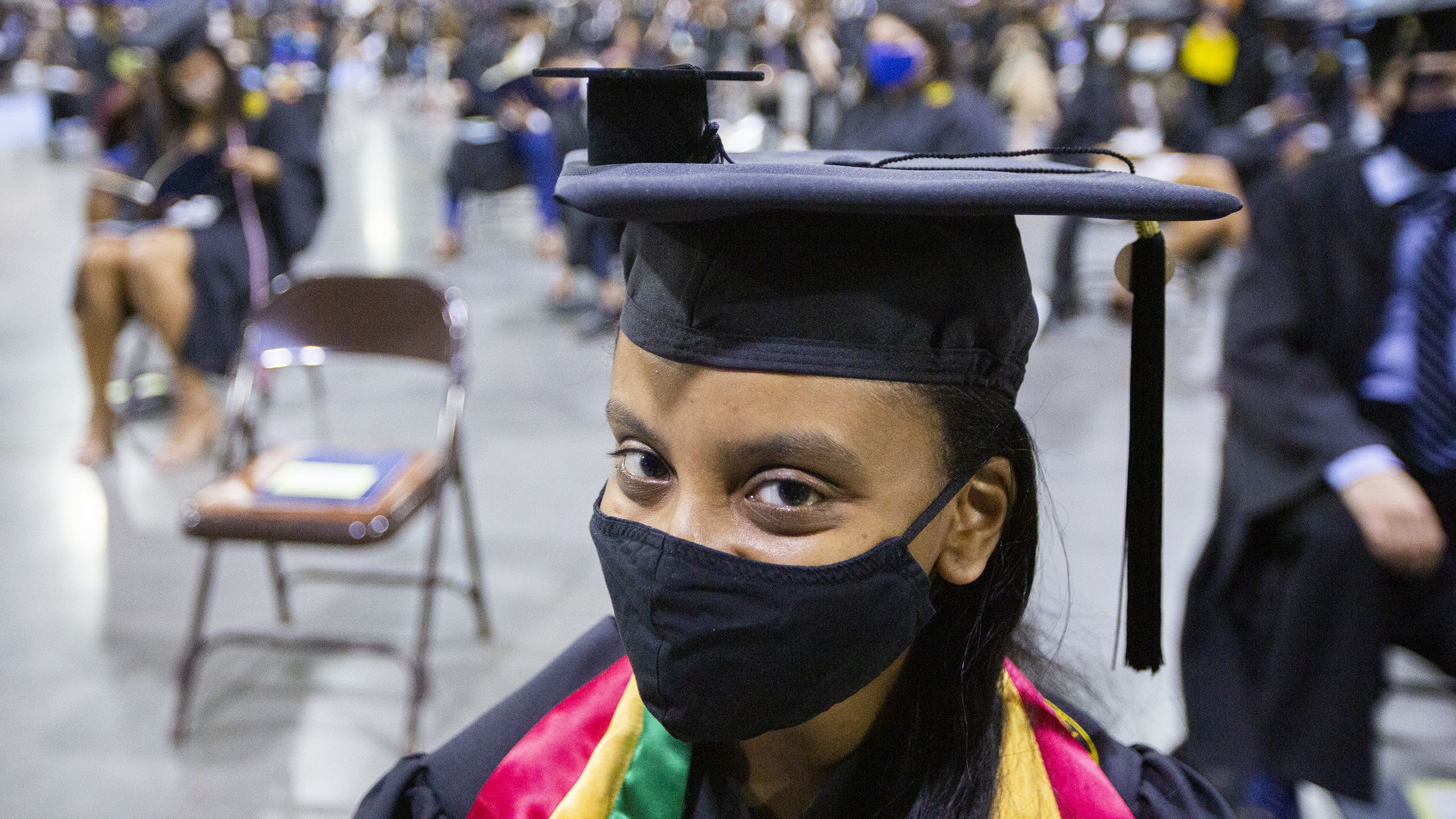 Emory College of Arts and Sciences
Emory College of Arts and Sciences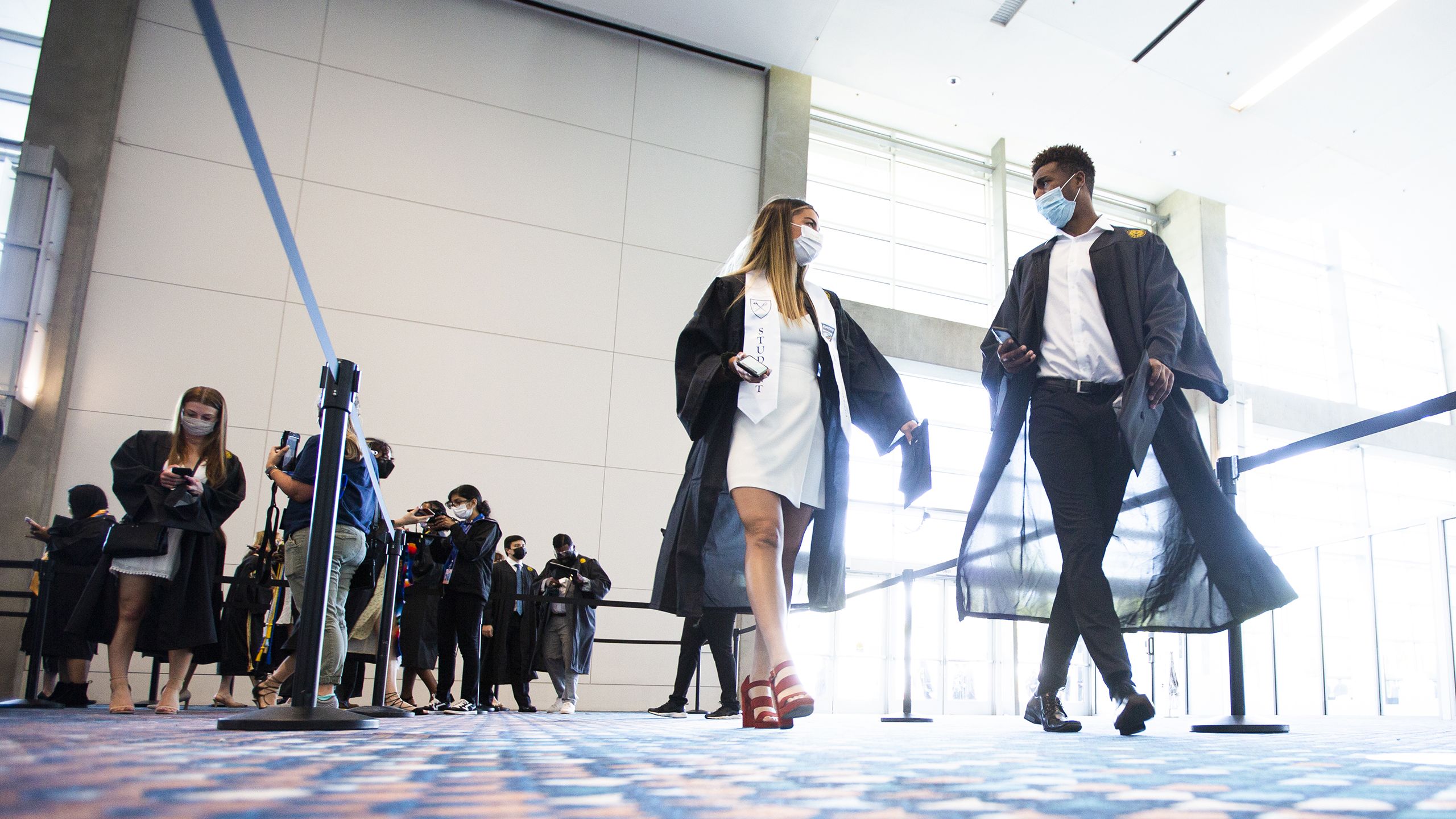 Emory College of Arts and Sciences
Emory College of Arts and Sciences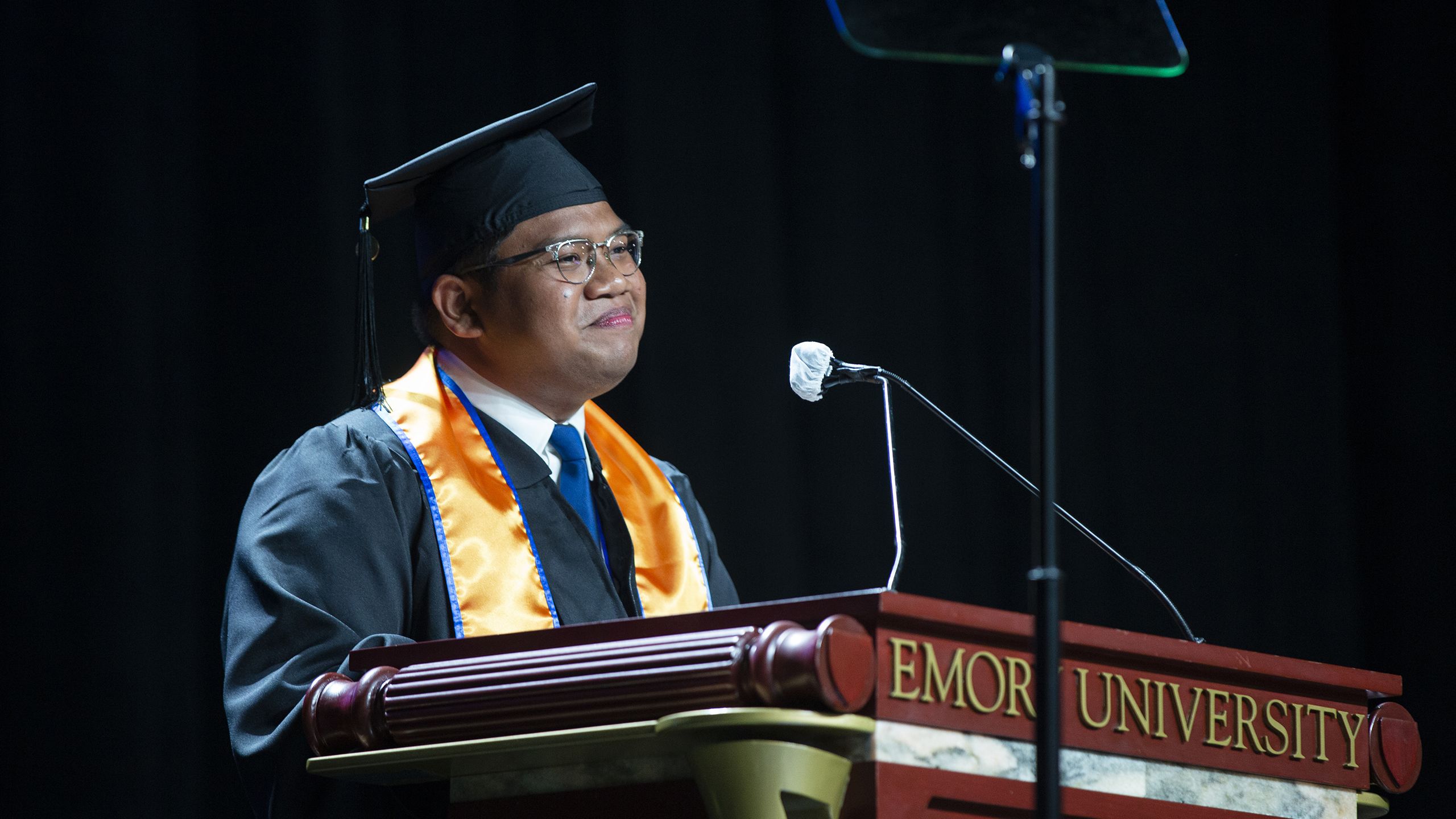 Emory College of Arts and Sciences
Emory College of Arts and Sciences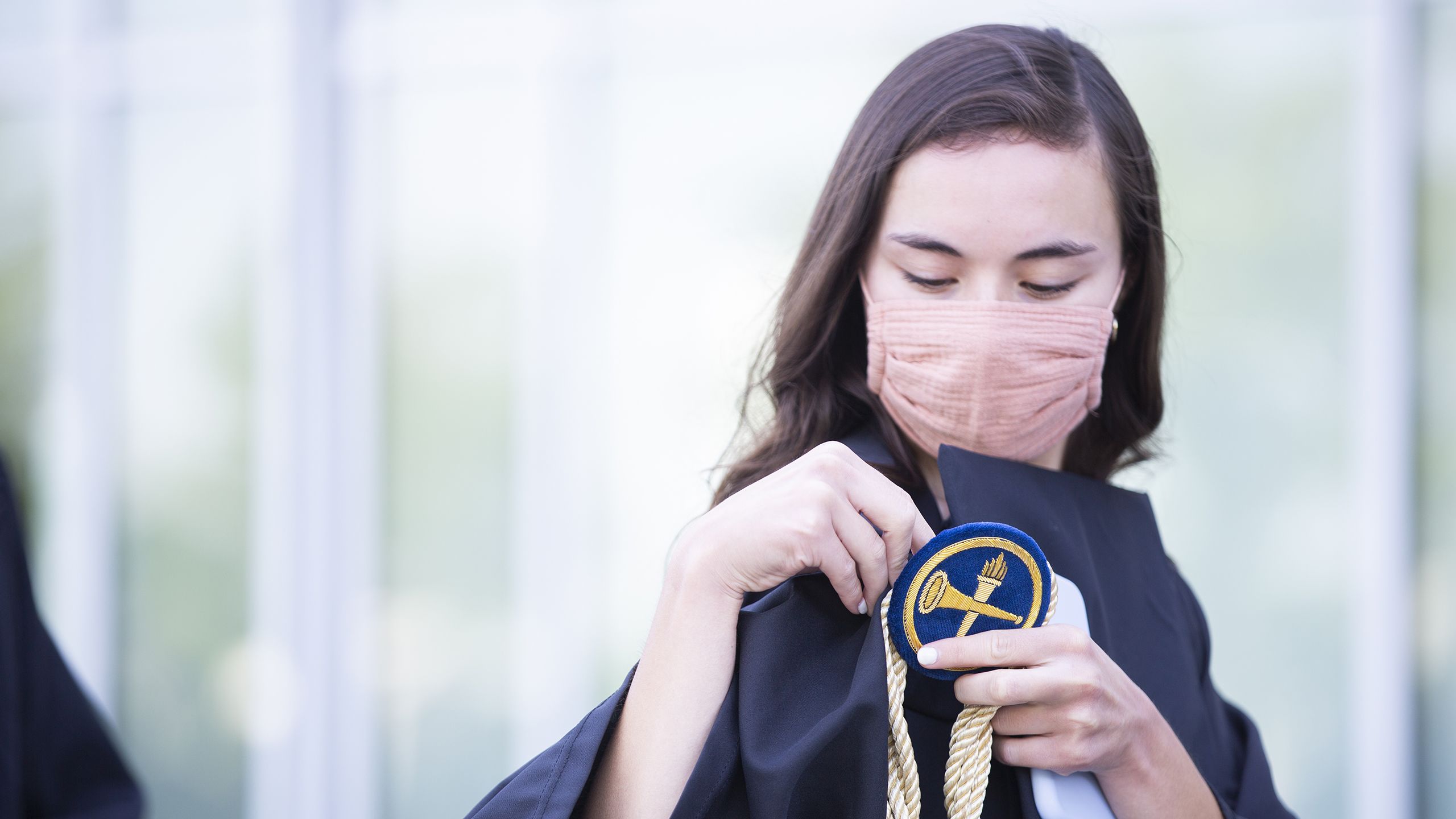 Emory College of Arts and Sciences
Emory College of Arts and Sciences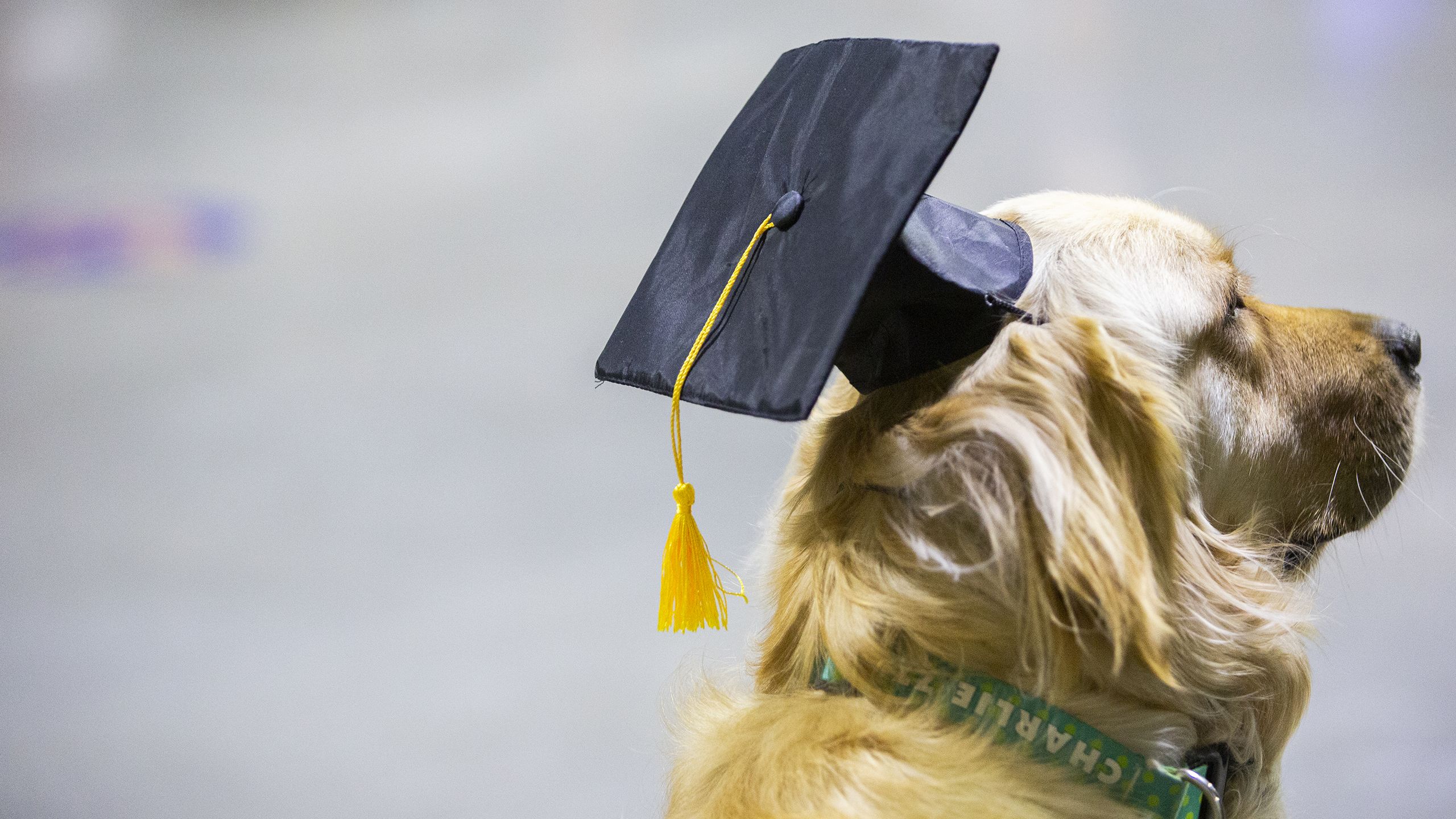 Emory College of Arts and Sciences
Emory College of Arts and Sciences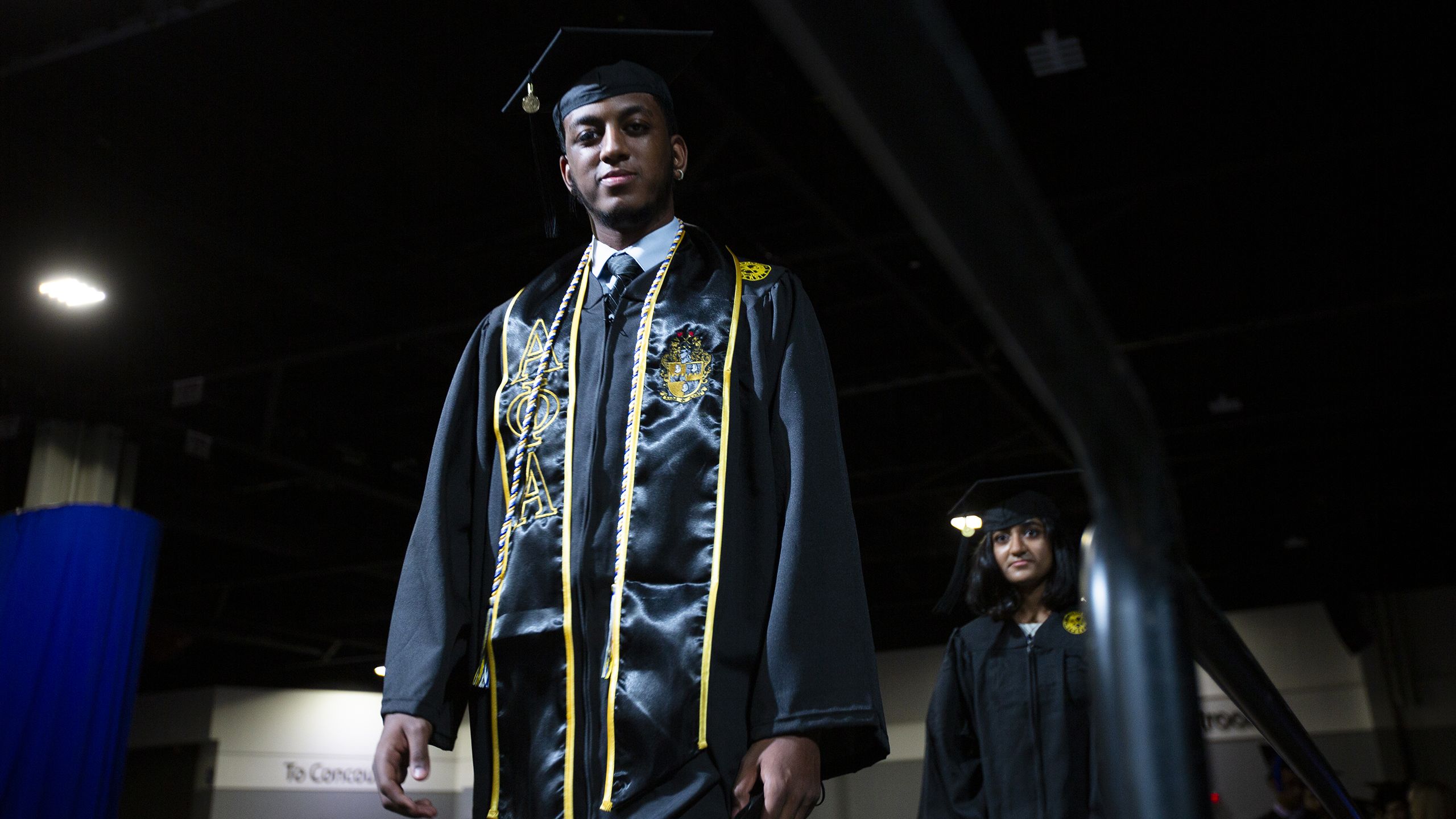 Emory College of Arts and Sciences
Emory College of Arts and Sciences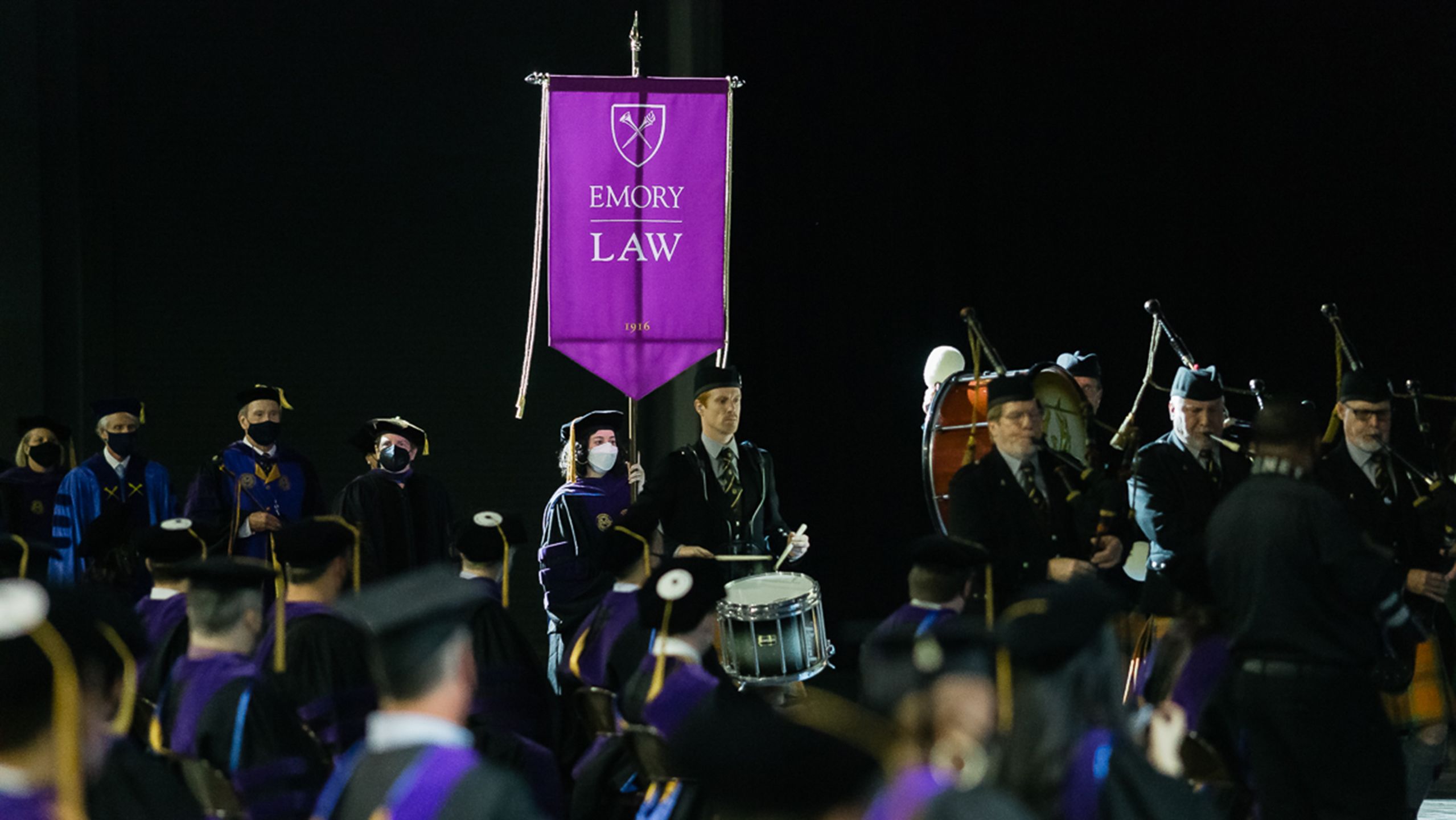 Emory University School of Law
Emory University School of Law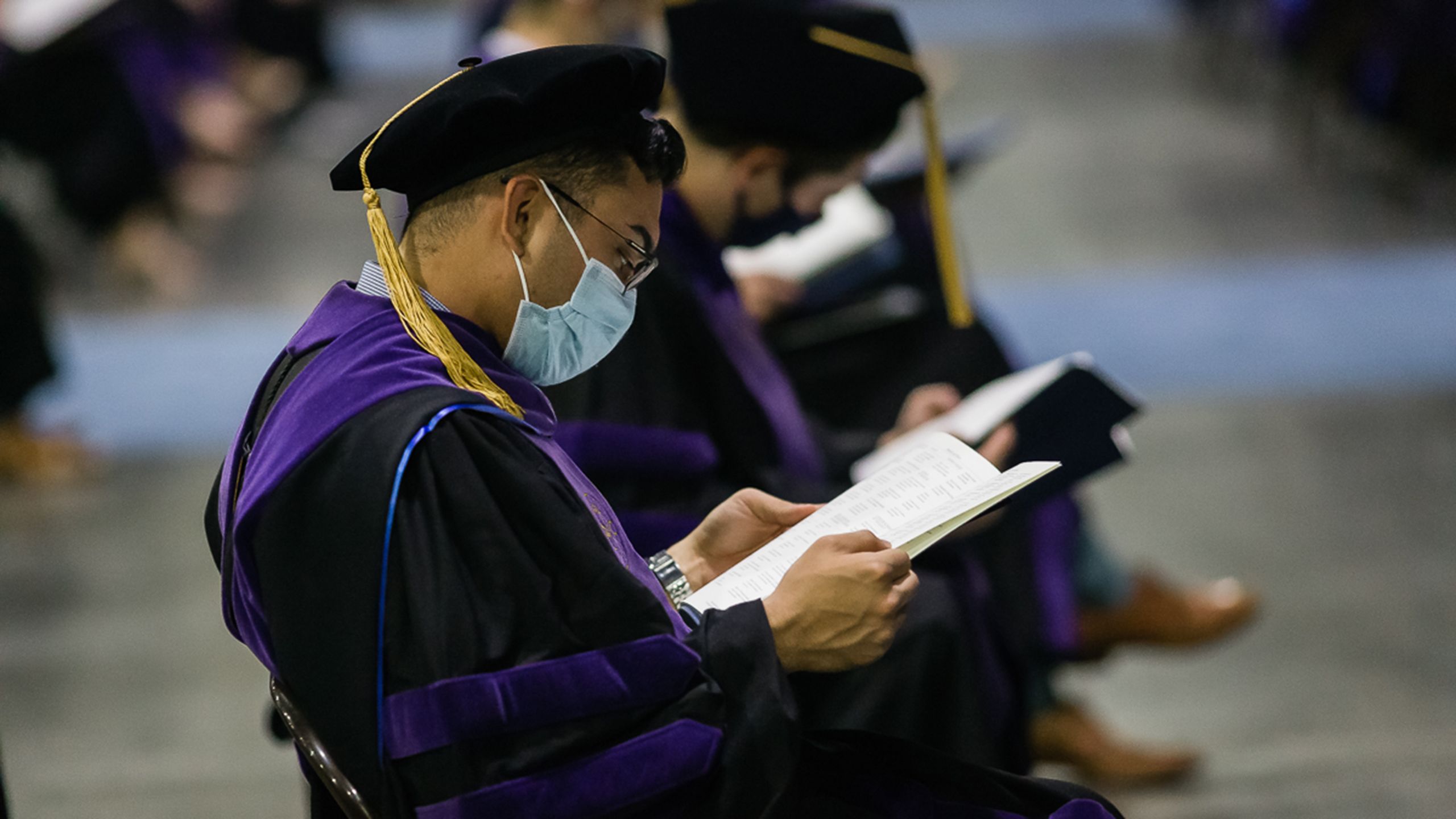 Emory University School of Law
Emory University School of Law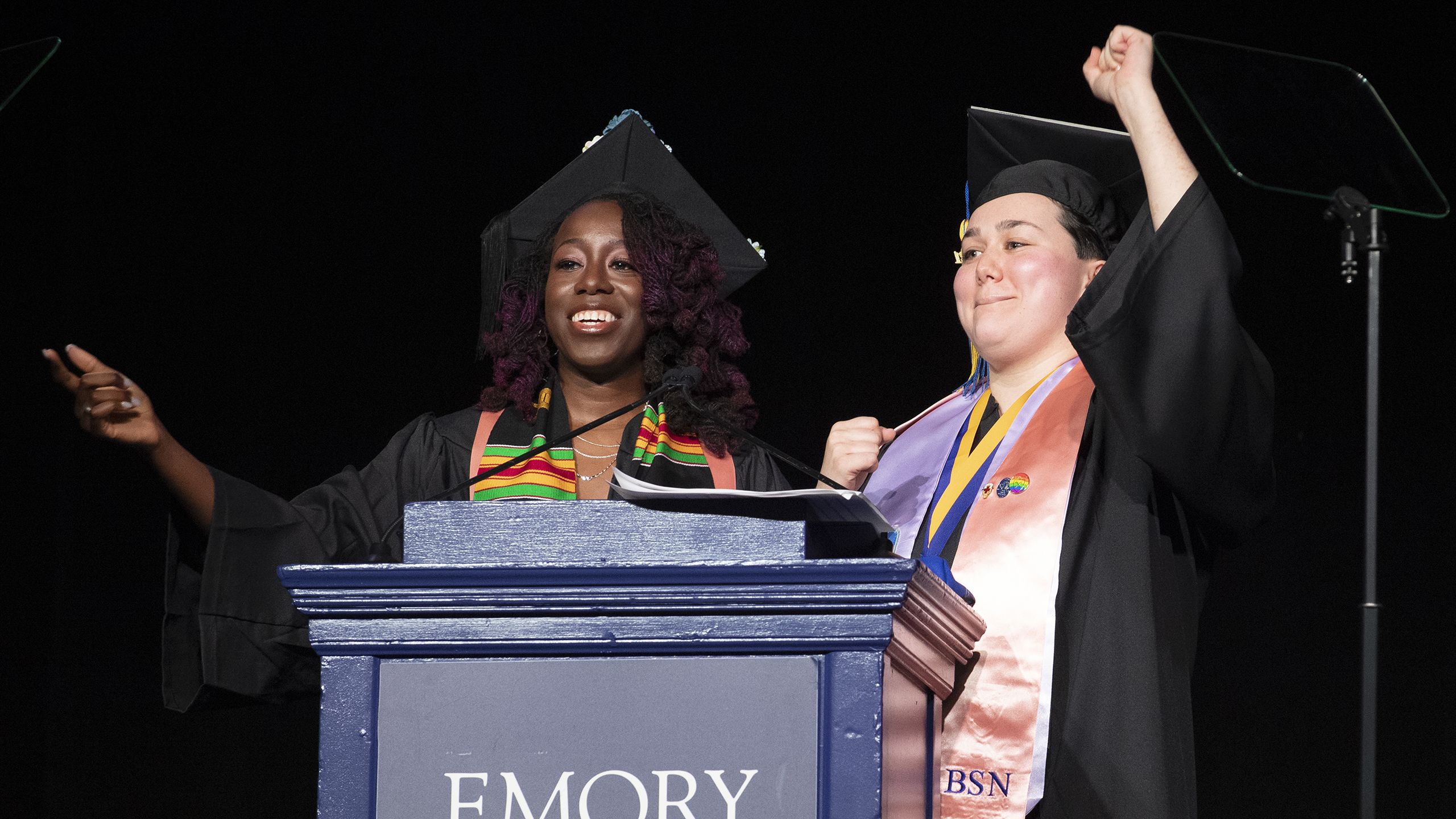 Nell Hodgson Woodruff School of Nursing
Nell Hodgson Woodruff School of Nursing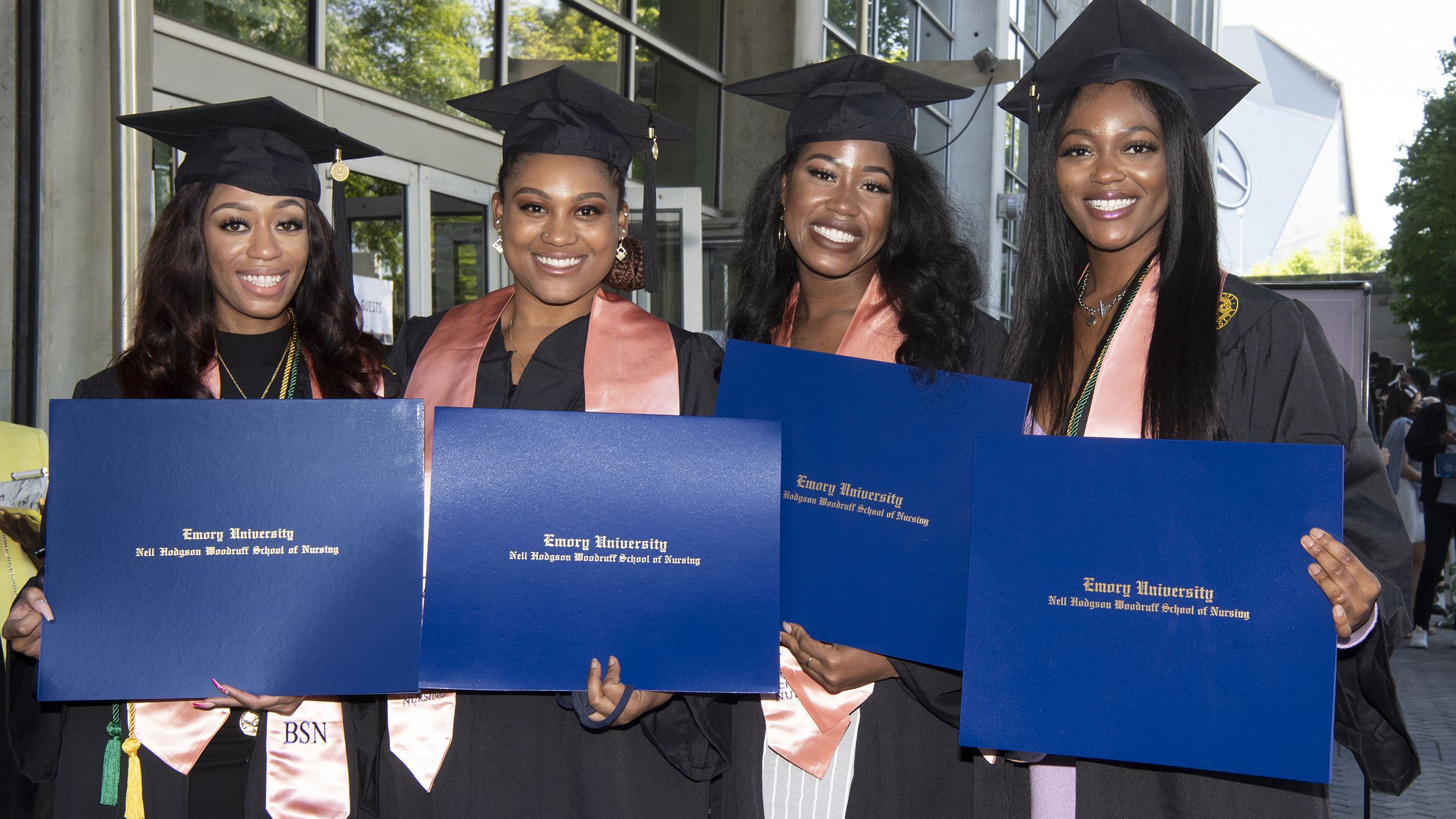 Nell Hodgson Woodruff School of Nursing
Nell Hodgson Woodruff School of Nursing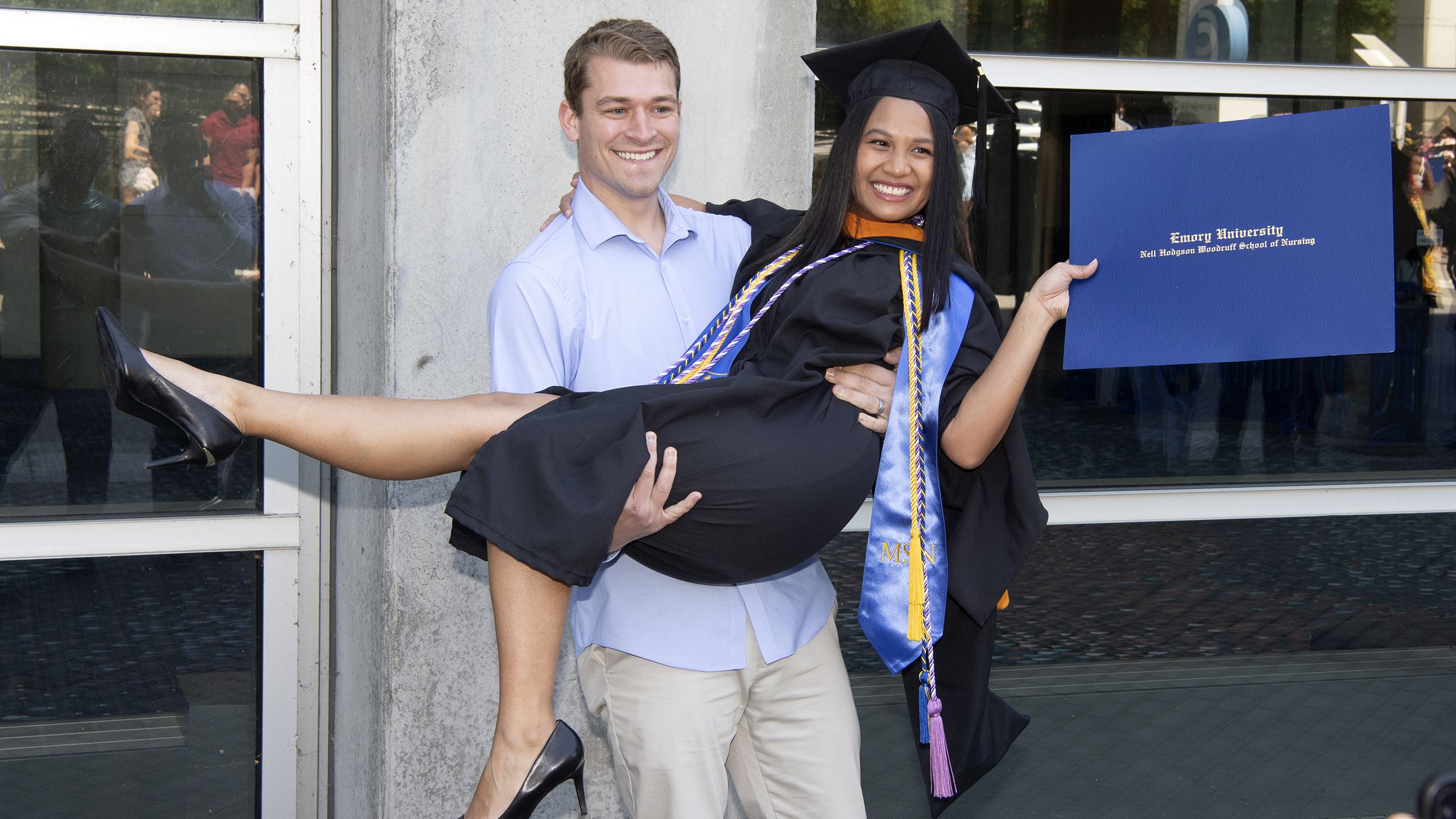 Nell Hodgson Woodruff School of Nursing
Nell Hodgson Woodruff School of Nursing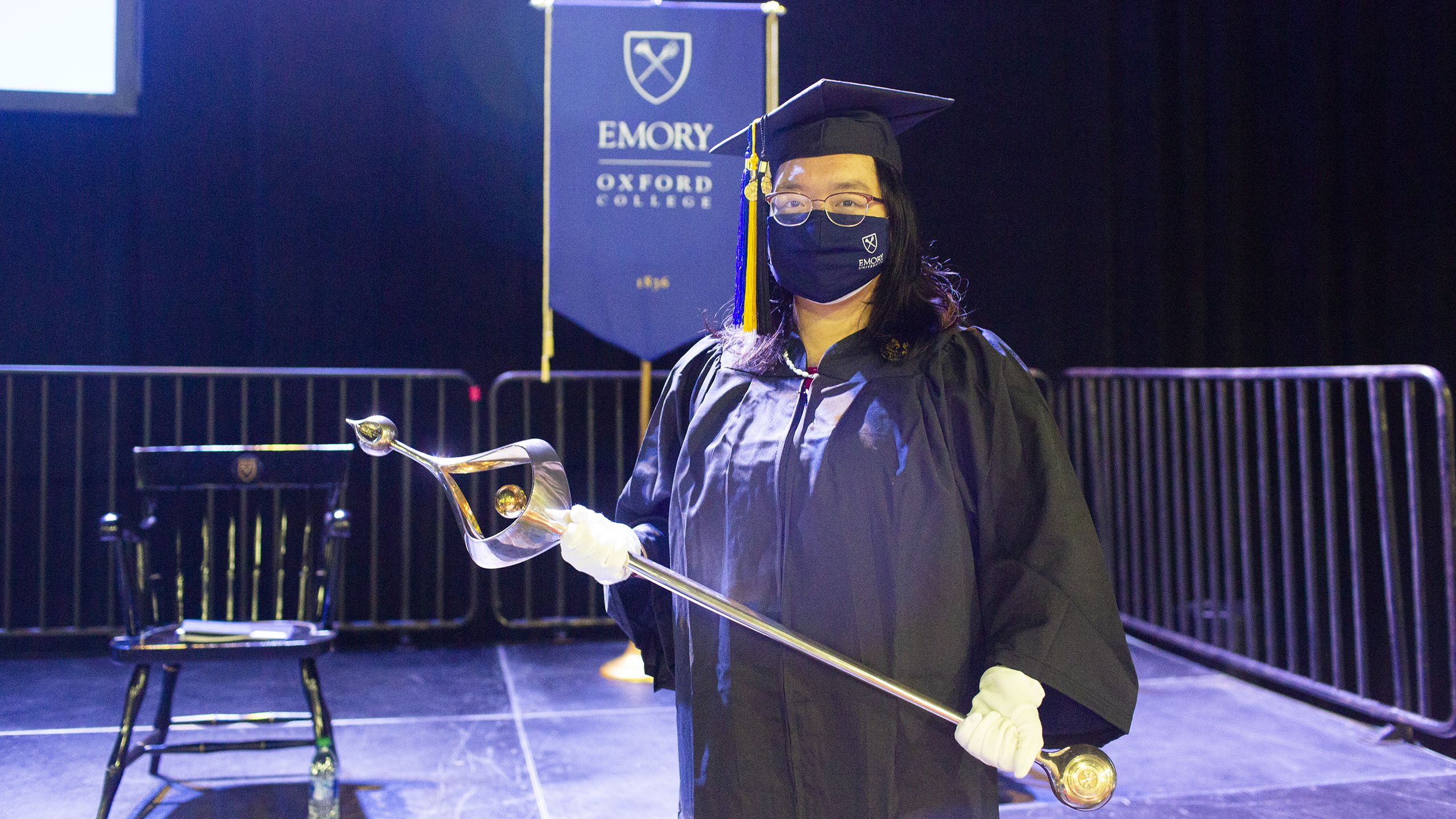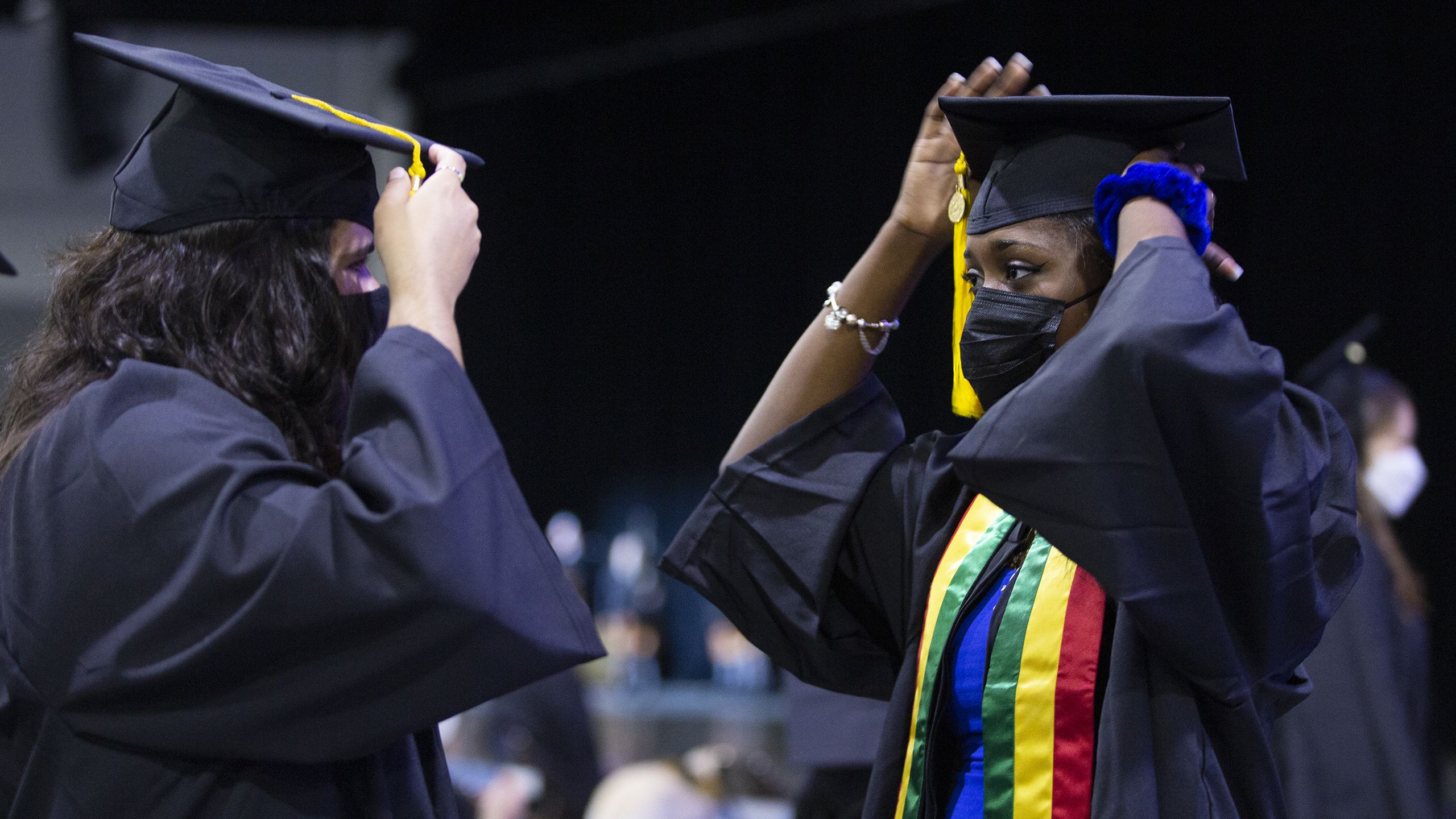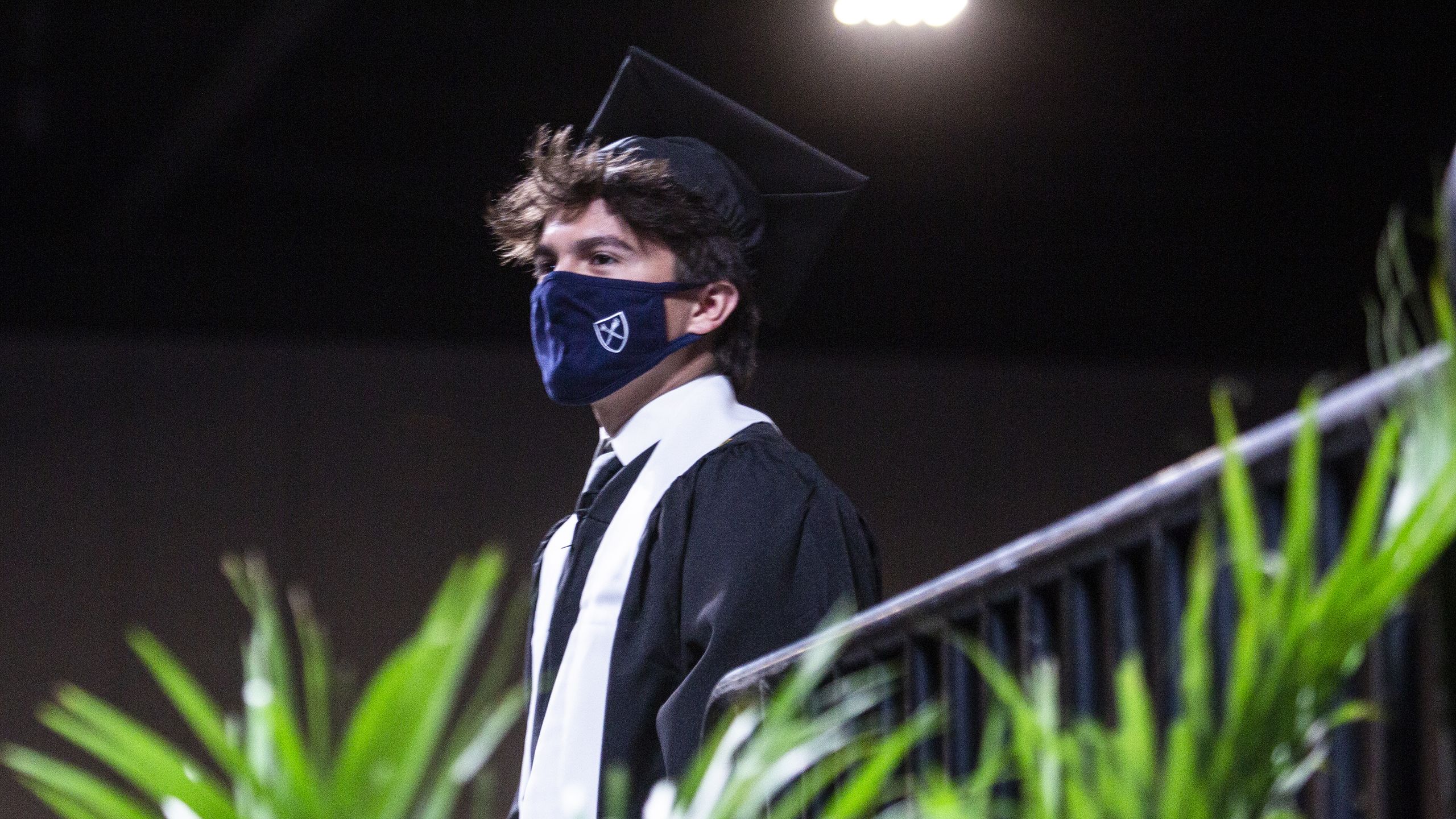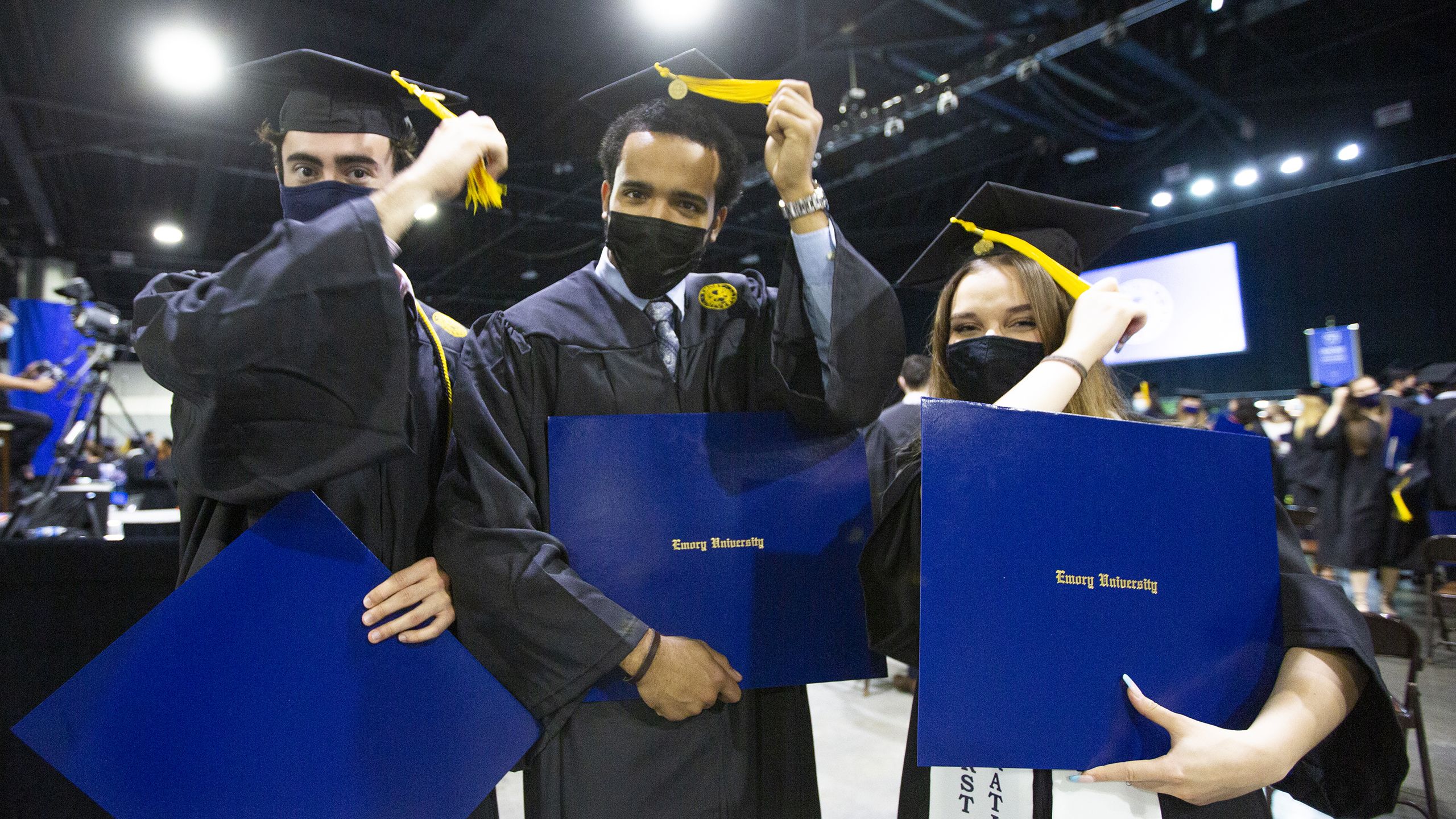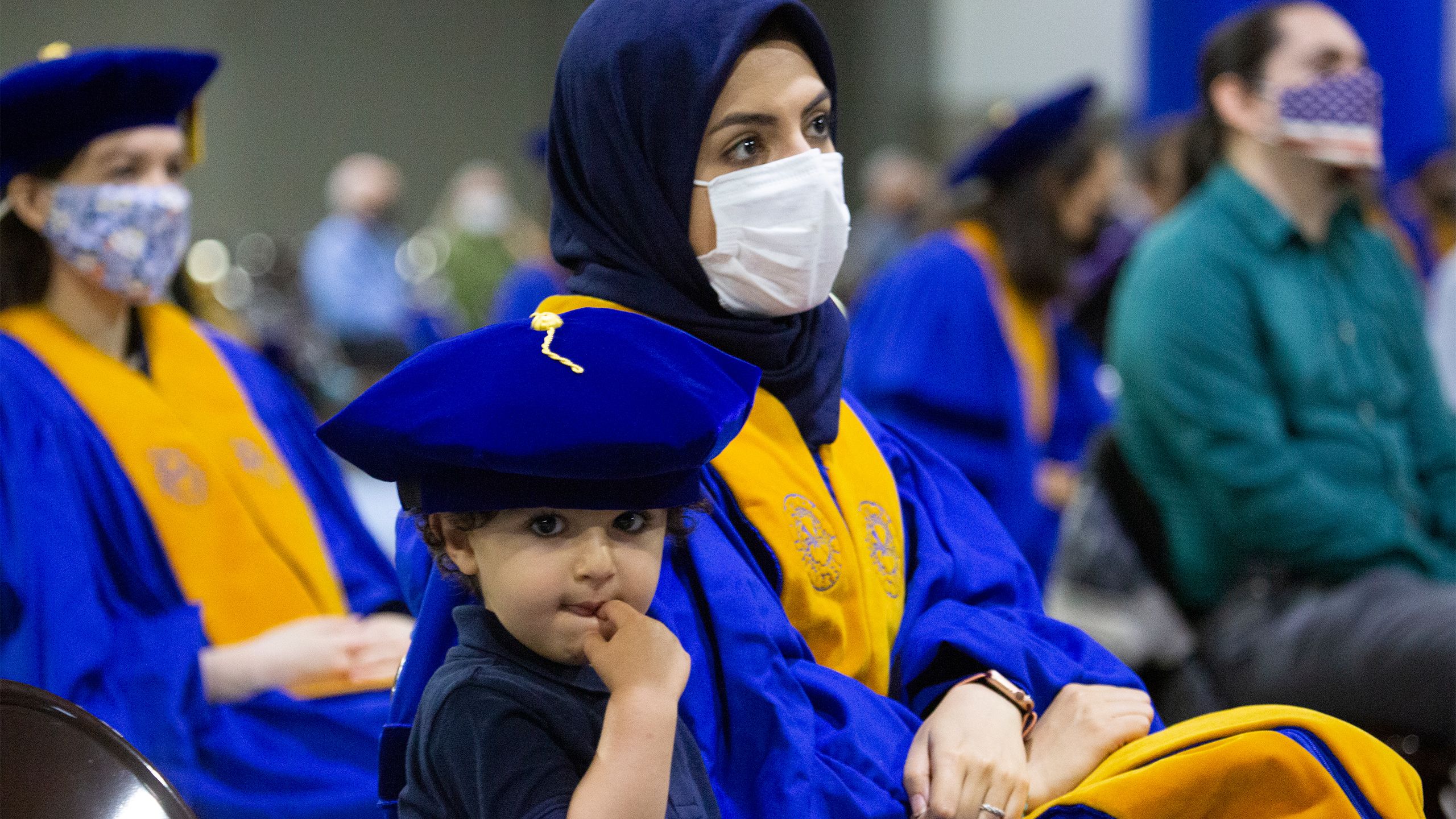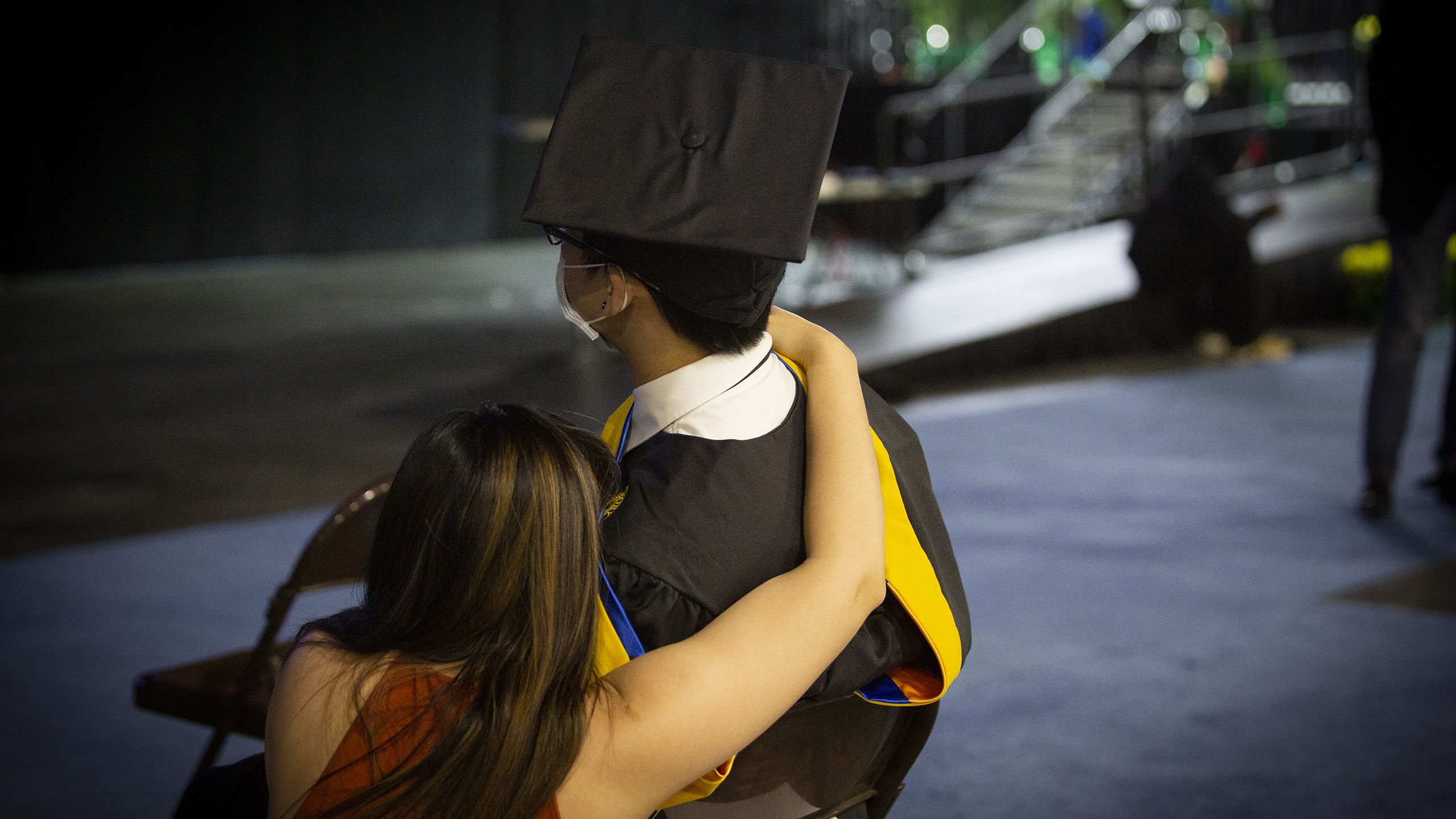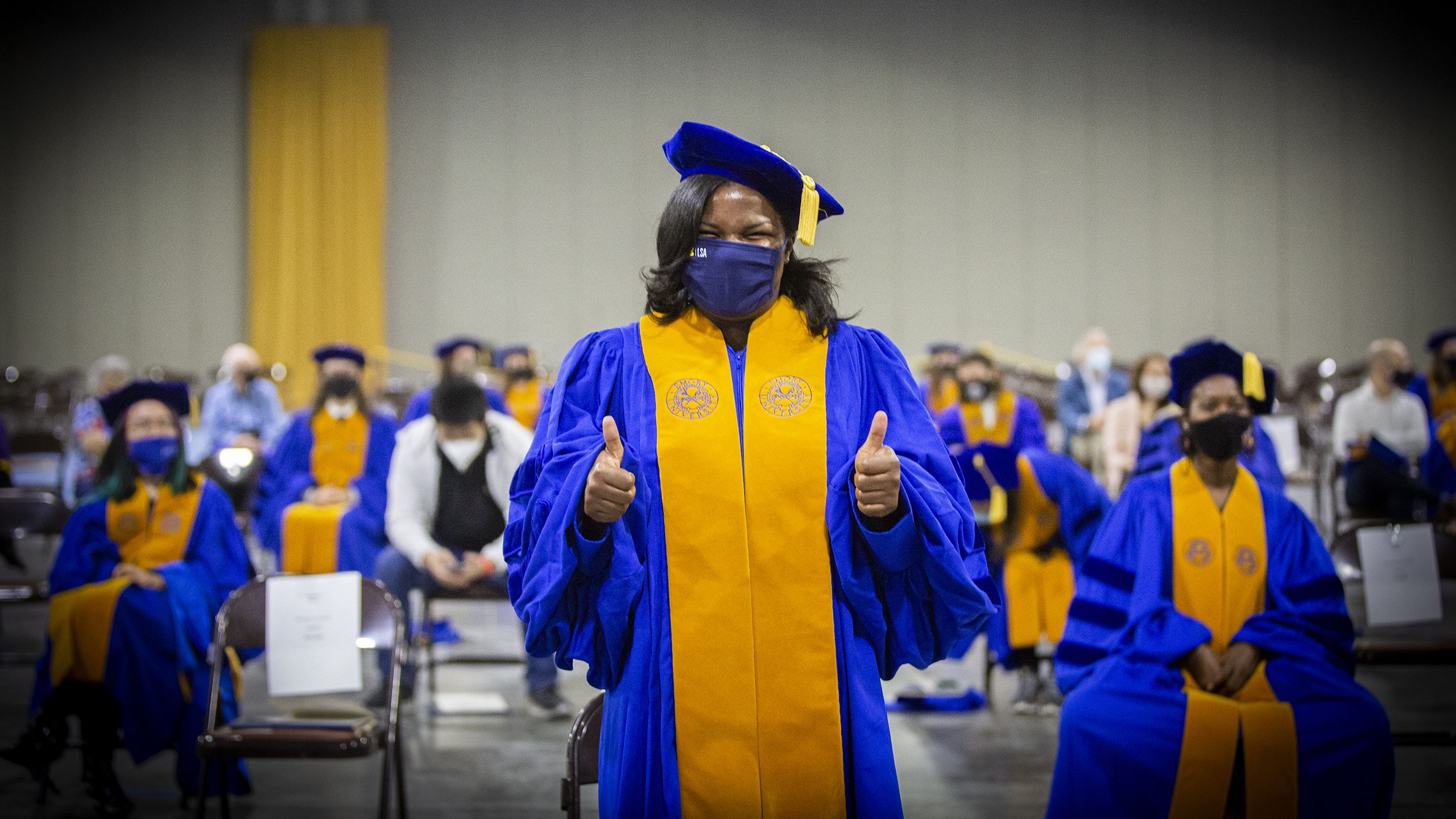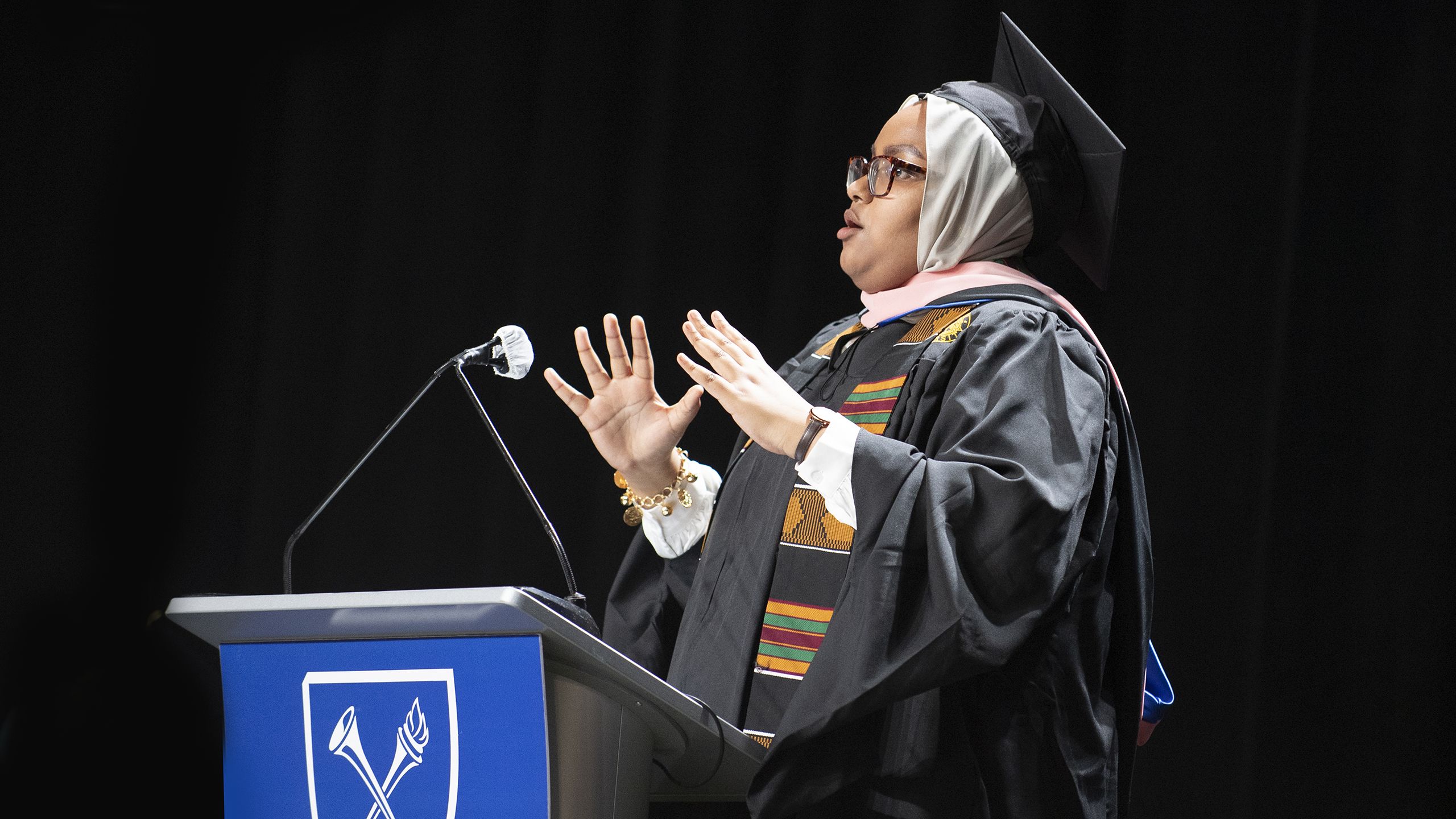 Rollins School of Public Health
Rollins School of Public Health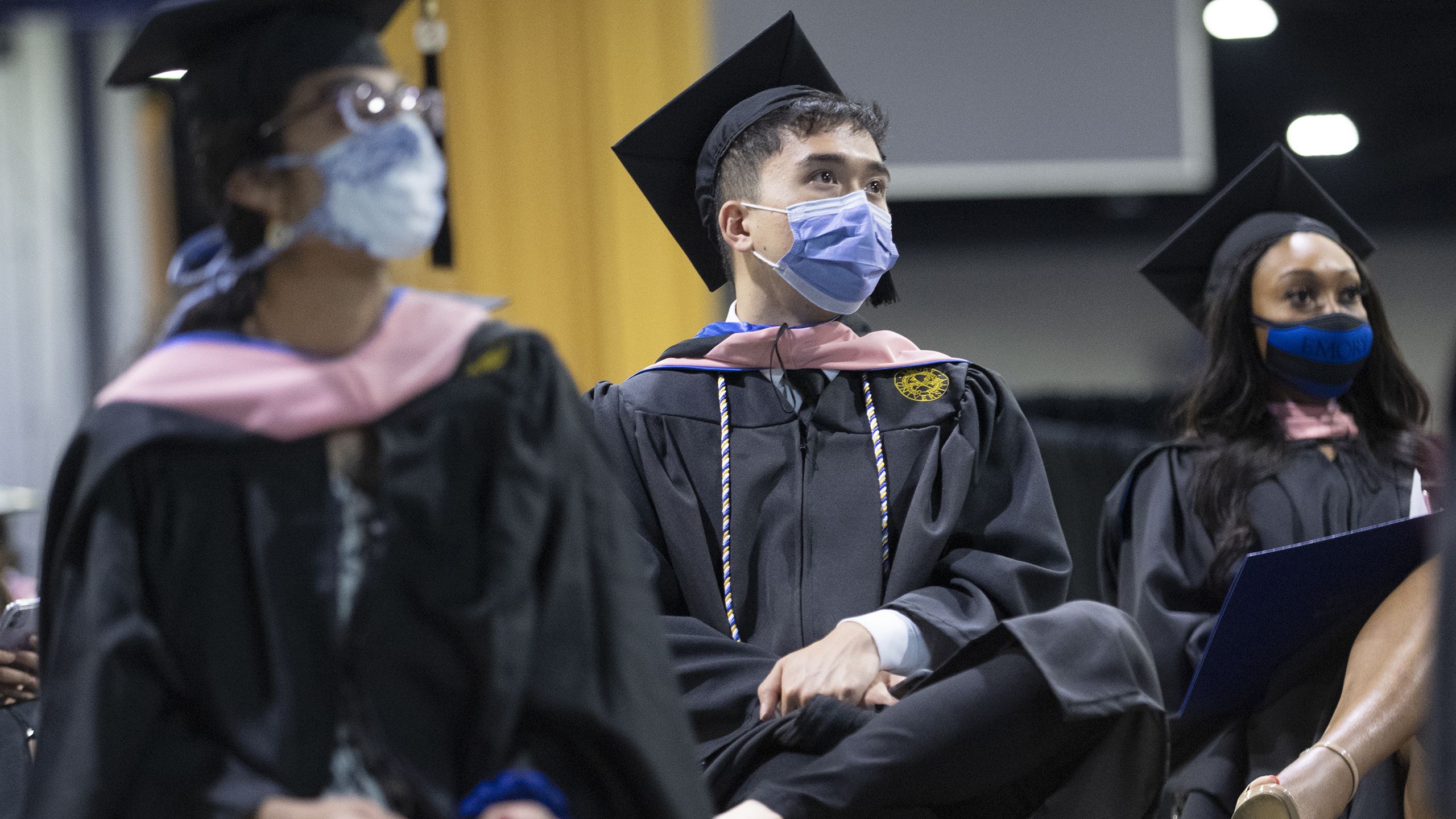 Rollins School of Public Health
Rollins School of Public Health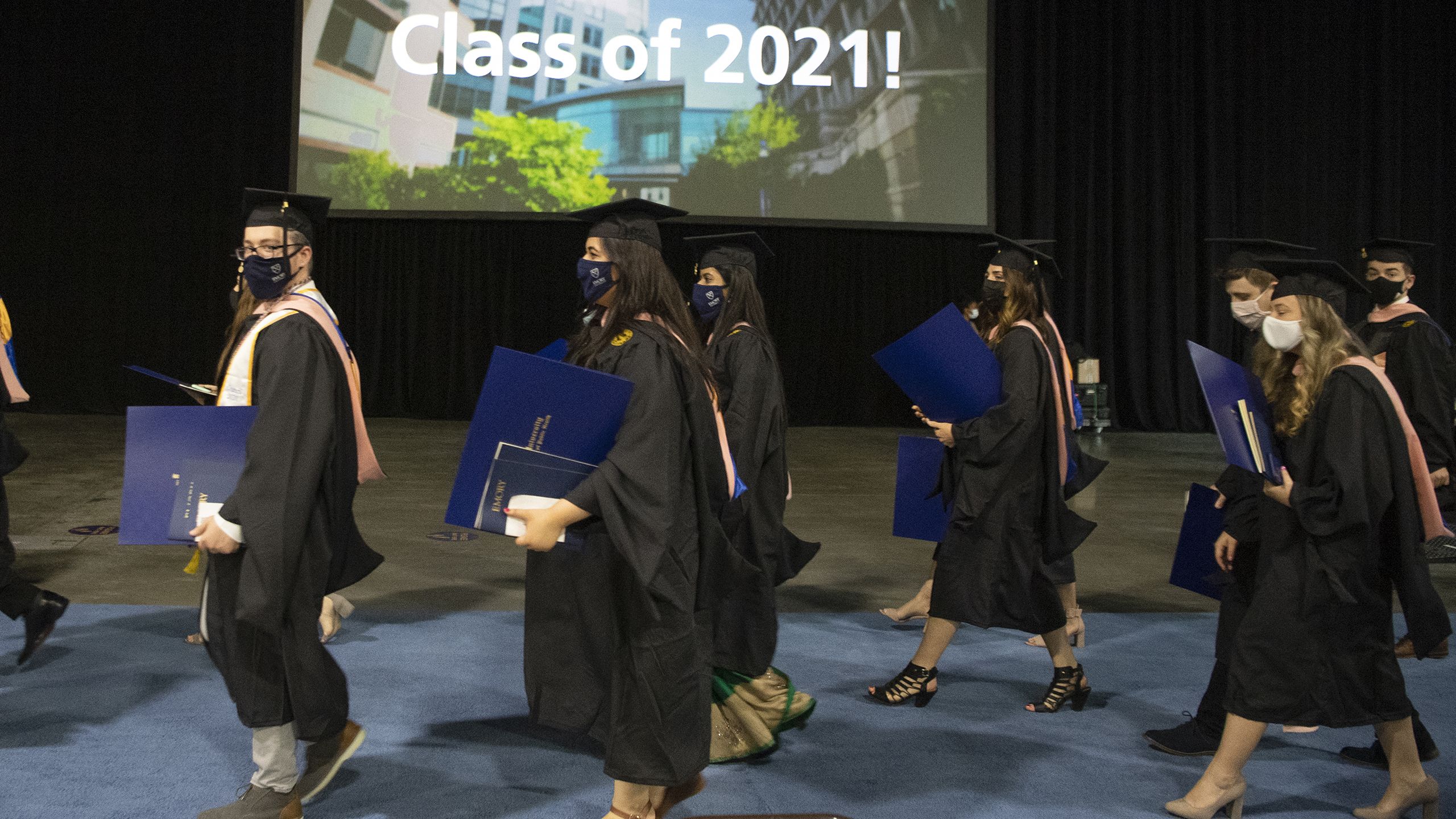 Rollins School of Public Health
Rollins School of Public Health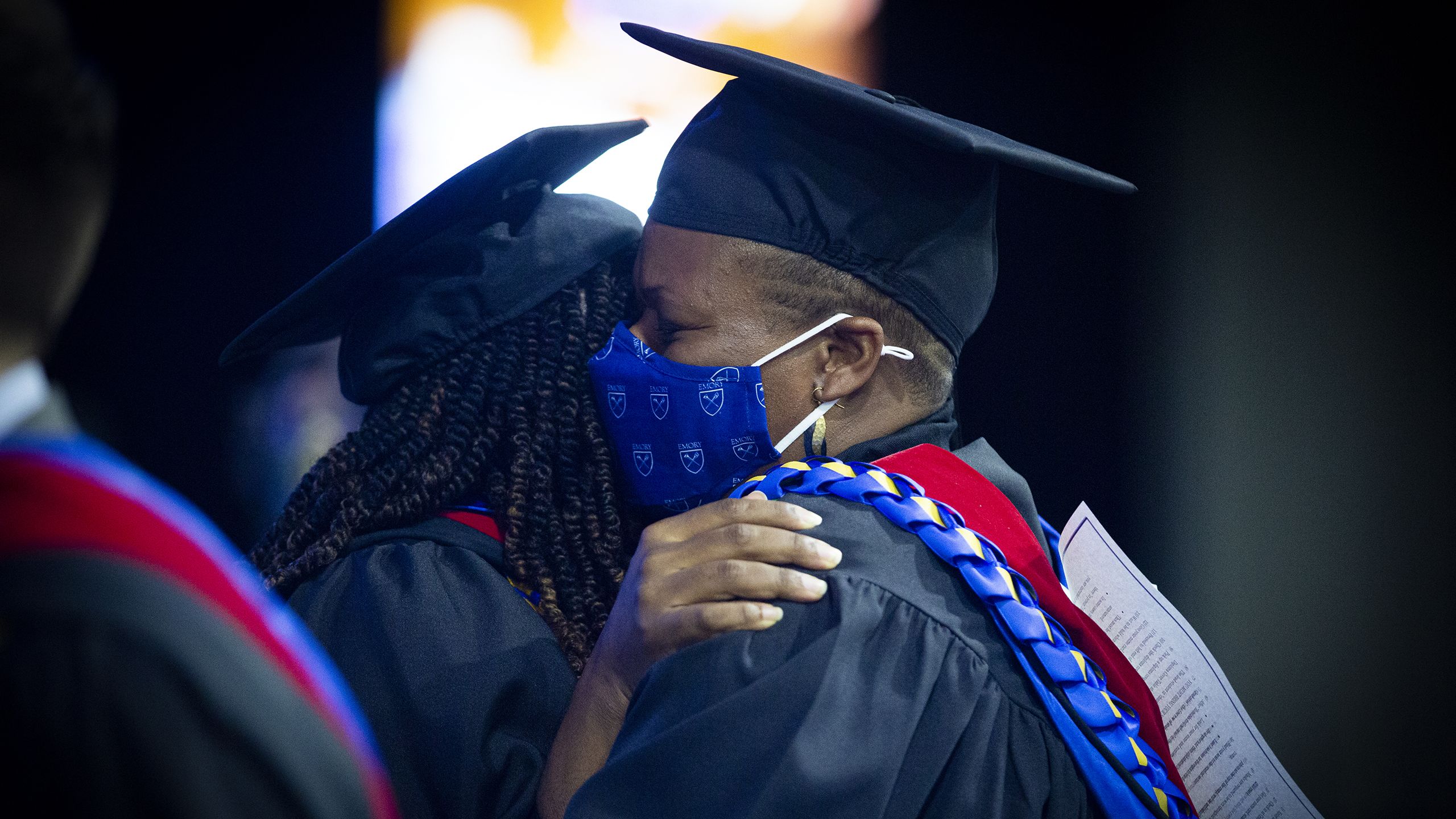 Candler School of Theology
Candler School of Theology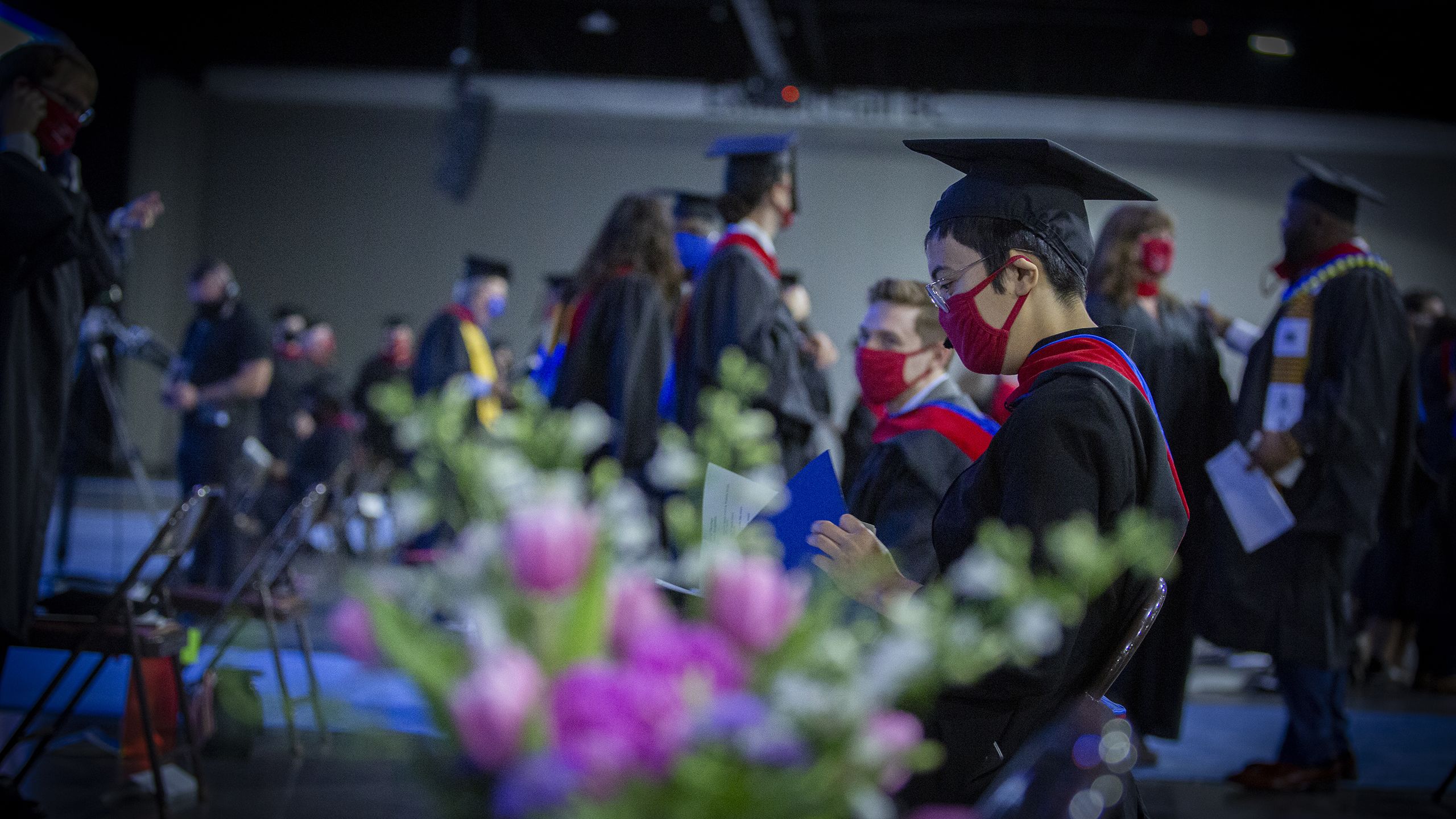 Candler School of Theology
Candler School of Theology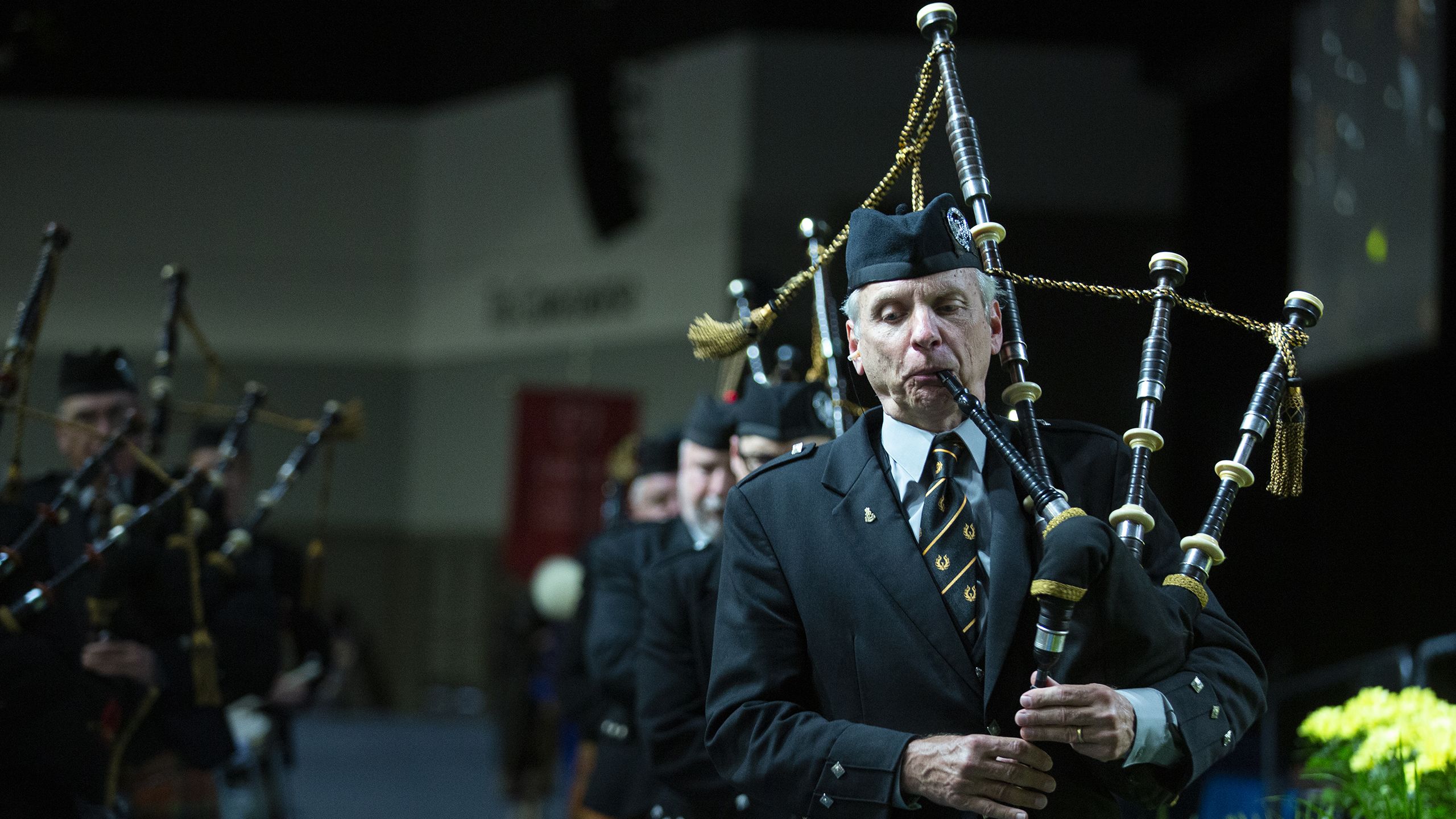 Candler School of Theology
Candler School of Theology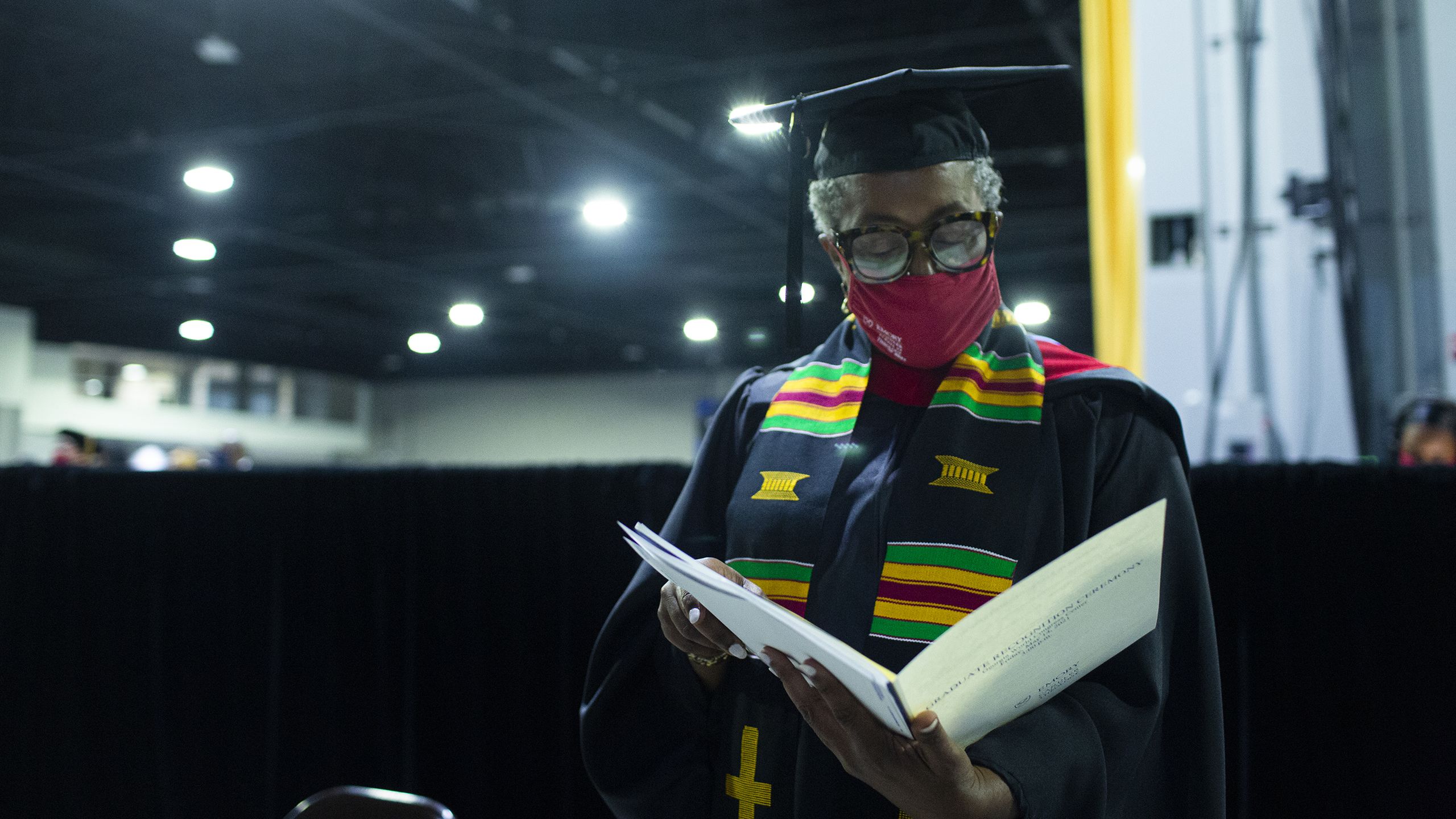 Candler School of Theology
Candler School of Theology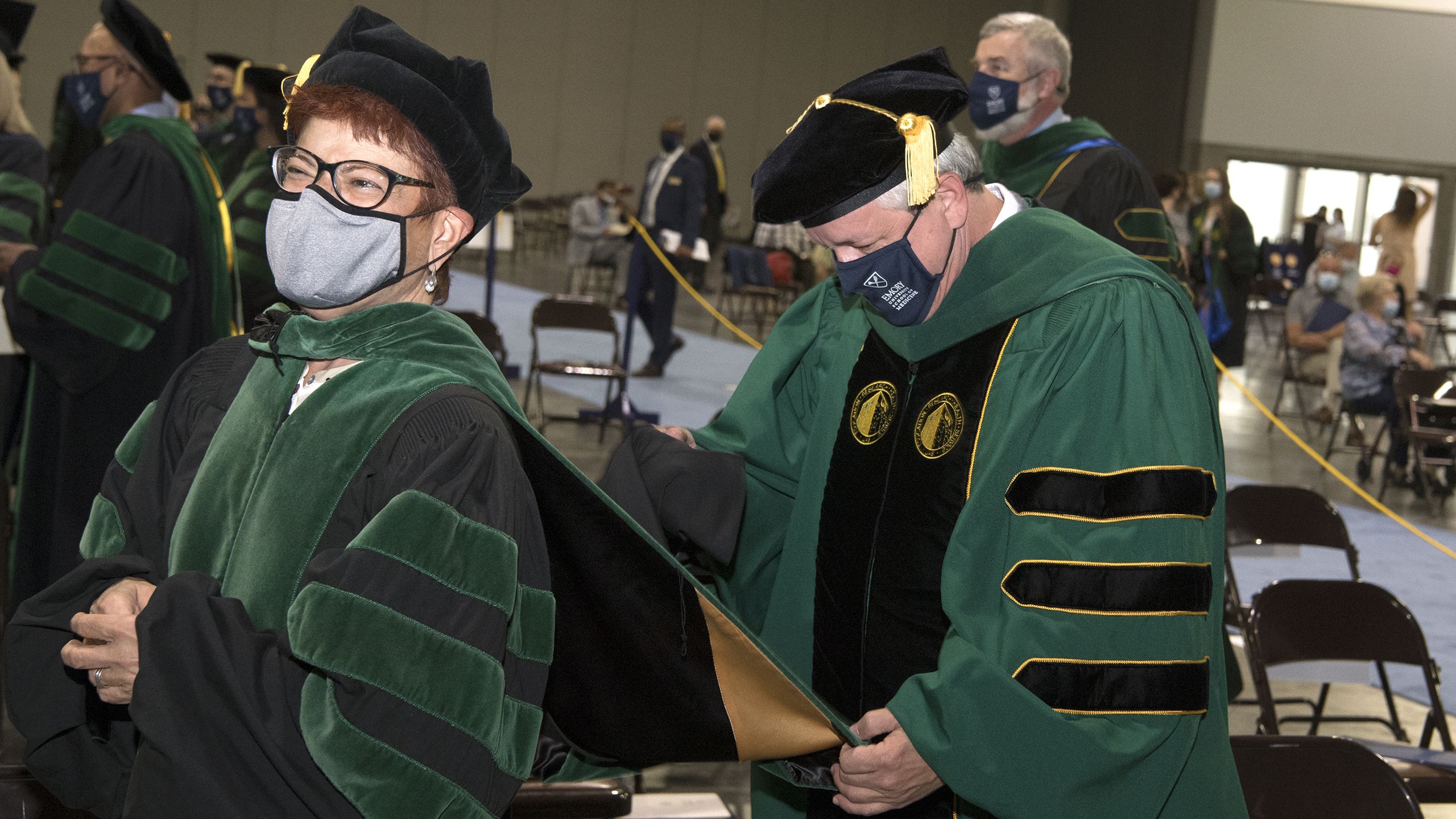 School of Medicine: Doctor of Medicine
School of Medicine: Doctor of Medicine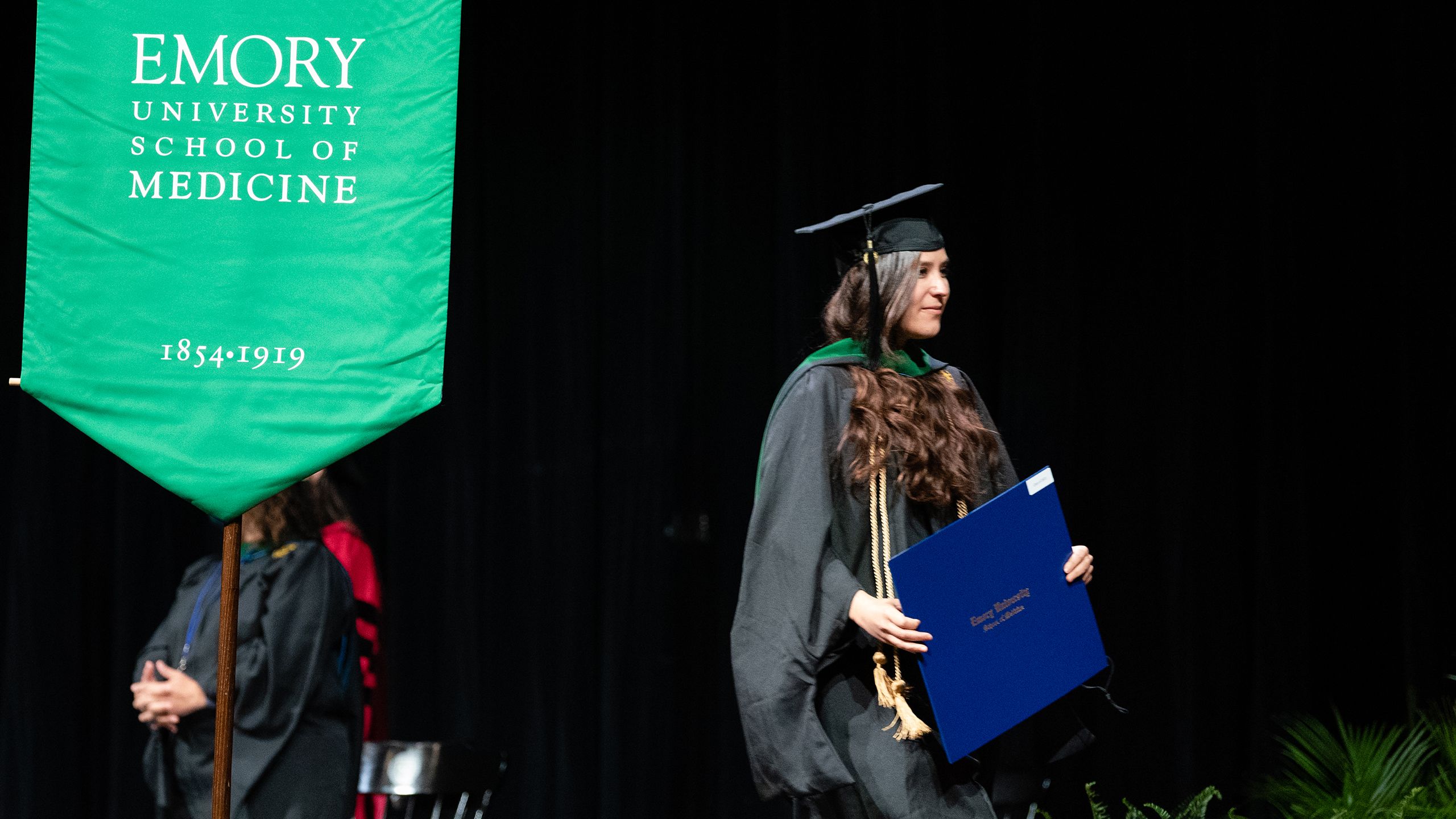 School of Medicine: Genetic Counseling
School of Medicine: Genetic Counseling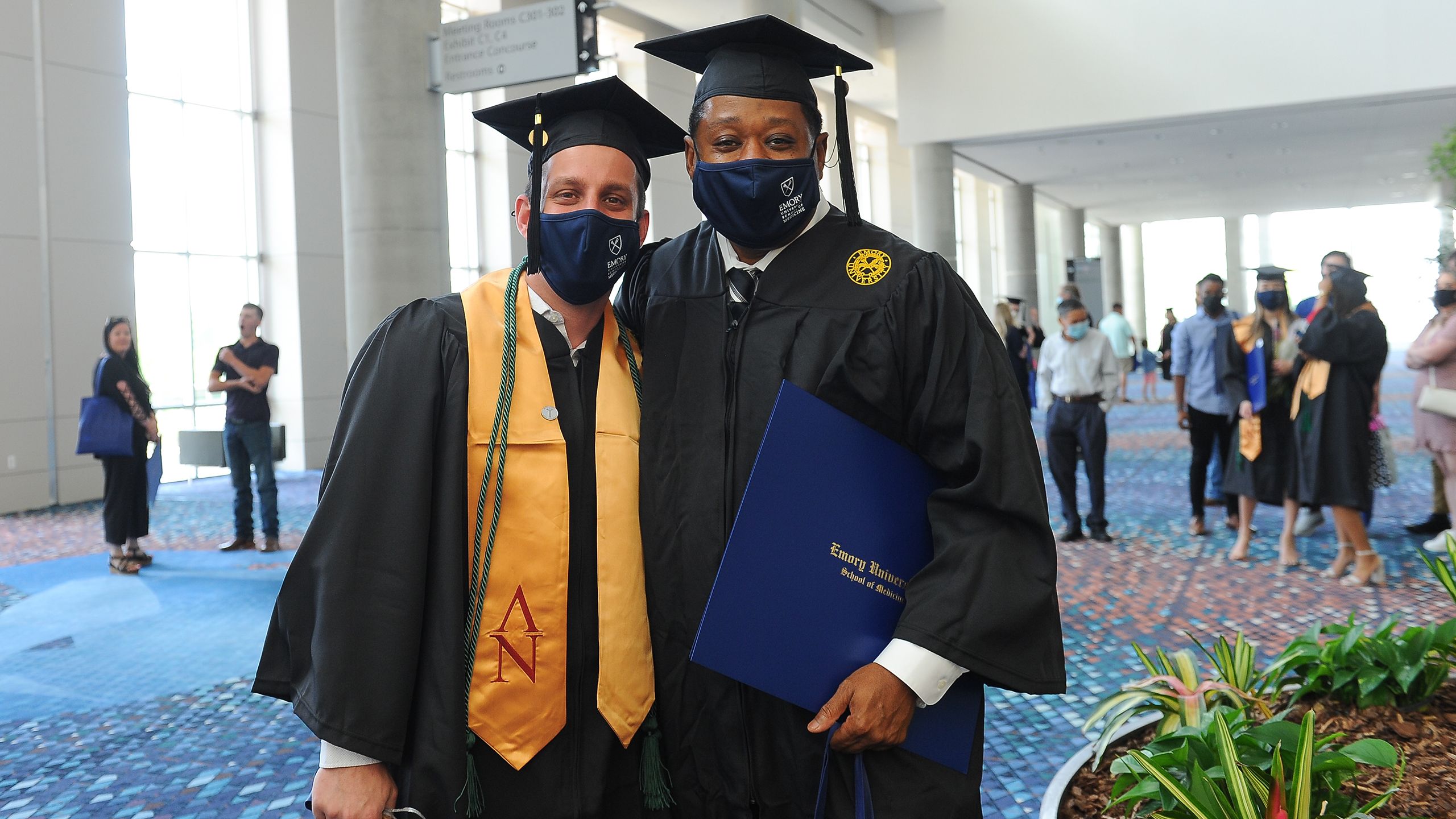 School of Medicine: Medical Imaging
School of Medicine: Medical Imaging
Goizueta Business School: MBA MSBA Fulltime
Goizueta Business School: MBA MSBA Fulltime