EMORY PROFESSOR
JERICHO BROWN
WINS PULITZER PRIZE FOR POETRY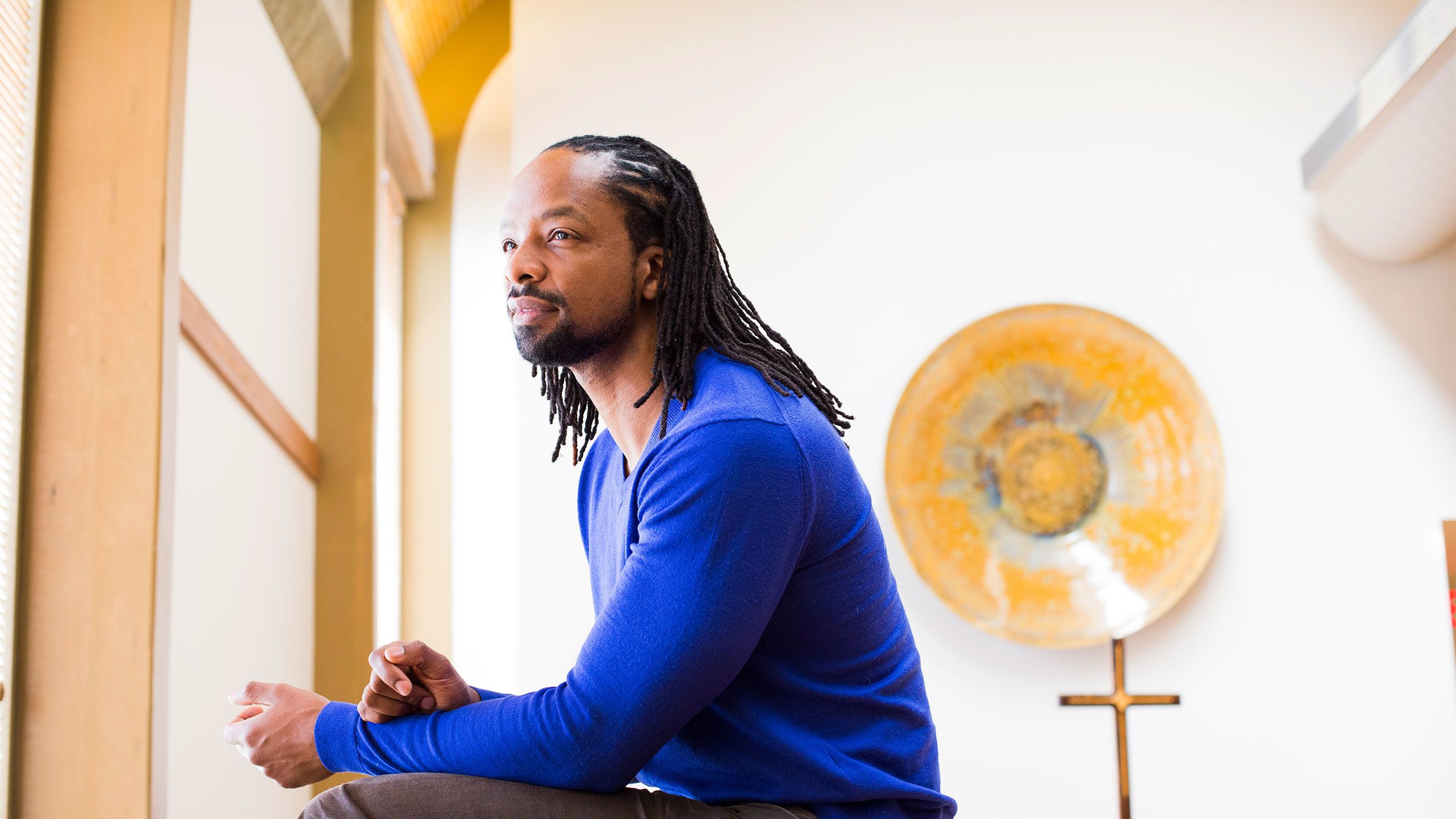 Jericho Brown, Emory's Winship Distinguished Research Professor in Creative Writing, has won the Pulitzer Prize for Poetry for his latest collection, "The Tradition."
The 2020 Pulitzer Prizes were announced via video May 4. The prize for poetry is given annually to a "distinguished volume of original verse by an American author." In selecting Brown's book for the honor, the Pulitzer board called it "a collection of masterful lyrics that combine delicacy with historical urgency in their loving evocation of bodies vulnerable to hostility and violence."
The coveted award puts Brown, director of Emory College's nationally renowned Creative Writing Program, in the company of literary luminaries such as poets Tracy K. Smith, Natasha Trethewey, Mary Oliver, Rita Dove, Sylvia Plath, Robert Penn Warren and Robert Frost, and ensures his work as part of the canon of American literature.
"I have known about the Pulitzer Prize and understood its prestige since I was in elementary school and Rita Dove won it," Brown says. "And I'm so glad I understood it as one of the possibilities for a writer even when I was a kid.
"Understanding it as a possibility doesn't mean I ever expected to win it, and getting the news that I won is the very best thing to happen to me in 2020 by far," he adds. "I didn't expect to win it because when I write my poems I mean to be as subversive and radical as possible."
Since being published in April 2019, "The Tradition" has received glowing reviews lauding Brown's "compelling and forceful" brilliance for raising "imperative questions" that capture the intimate stakes in broader worries about safety, terror, freedom and love.
"Jericho Brown is one of the most compelling voices of our present generation," says Emory President Claire E. Sterk. "All of us at Emory are incredibly fortunate to have him as a part of our community. His creative excellence, his academic prowess and his tireless engagement as a leader of our nationally ranked creative writing program all make Emory a better place daily."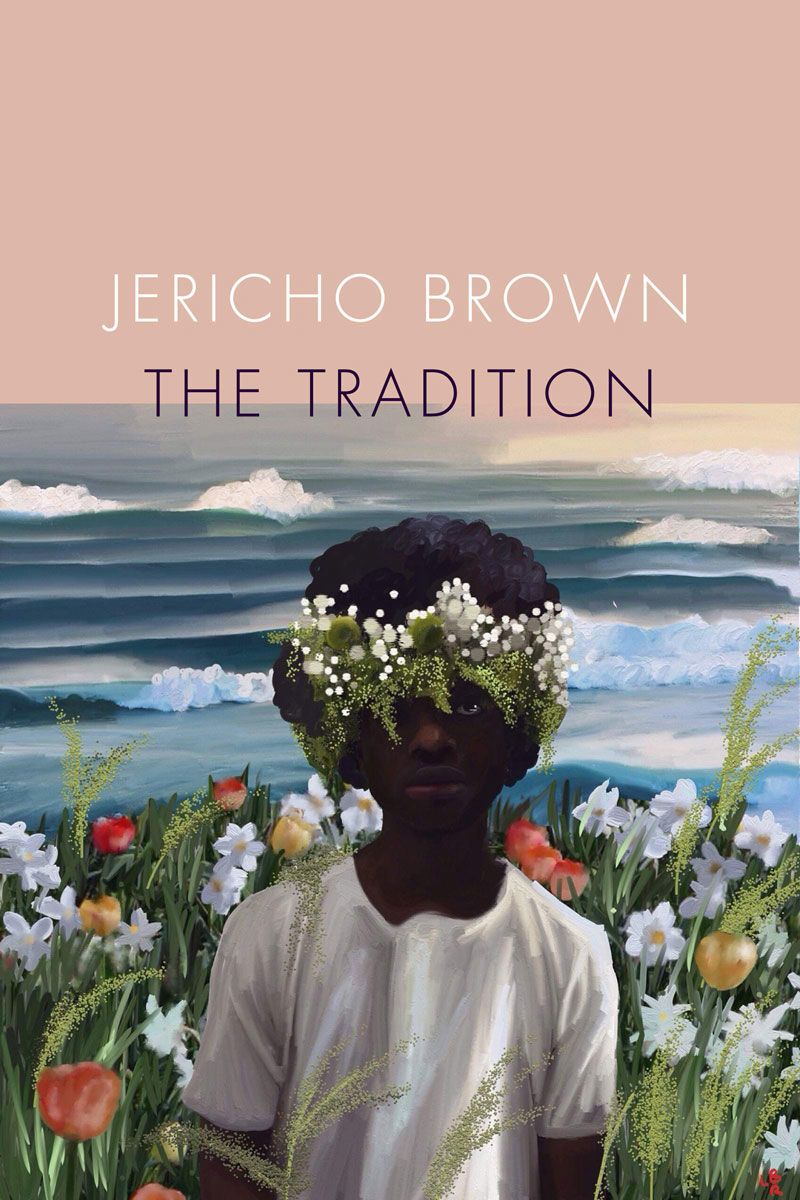 New York Times Review of Books: "Even as he reckons seriously with our state of affairs, Brown brings a sense of semantic play to blackness, bouncing between different connotations of words to create a racial doublespeak."
In short and deceptively simple lines, Brown's poems in "The Tradition" explore the growing existence of trauma as part of an American culture both accustomed to ignoring evil – and unable to make change without taking the risk to acknowledge the pain it causes.
He captures that sentiment, surrounded by vivid imagery, in one of the book's poems, "The Crossing:"
"I'm more than a conqueror, bigger / Than bravery. I don't march. I'm the one who leaps."
Brown also invented a new poetic form called the "duplex" to challenge the existing rules of poetry while his words challenged the contradictory myths and culture of the nation.
"We are extremely proud of and excited for Jericho Brown, whose book is an extraordinary example of how poetic forms endure and evolve to meet the challenges of the human condition," says Michael A. Elliott, dean of the Emory College and Charles Howard Candler Professor of English.
The Pulitzer Prize for Poetry is the latest honor for Brown, who previously has been named the recipient of a Whiting Writers Award, a National Endowment for the Arts Fellowship and a Guggenheim Fellowship. He was a finalist for the 2019 National Book Award for Poetry.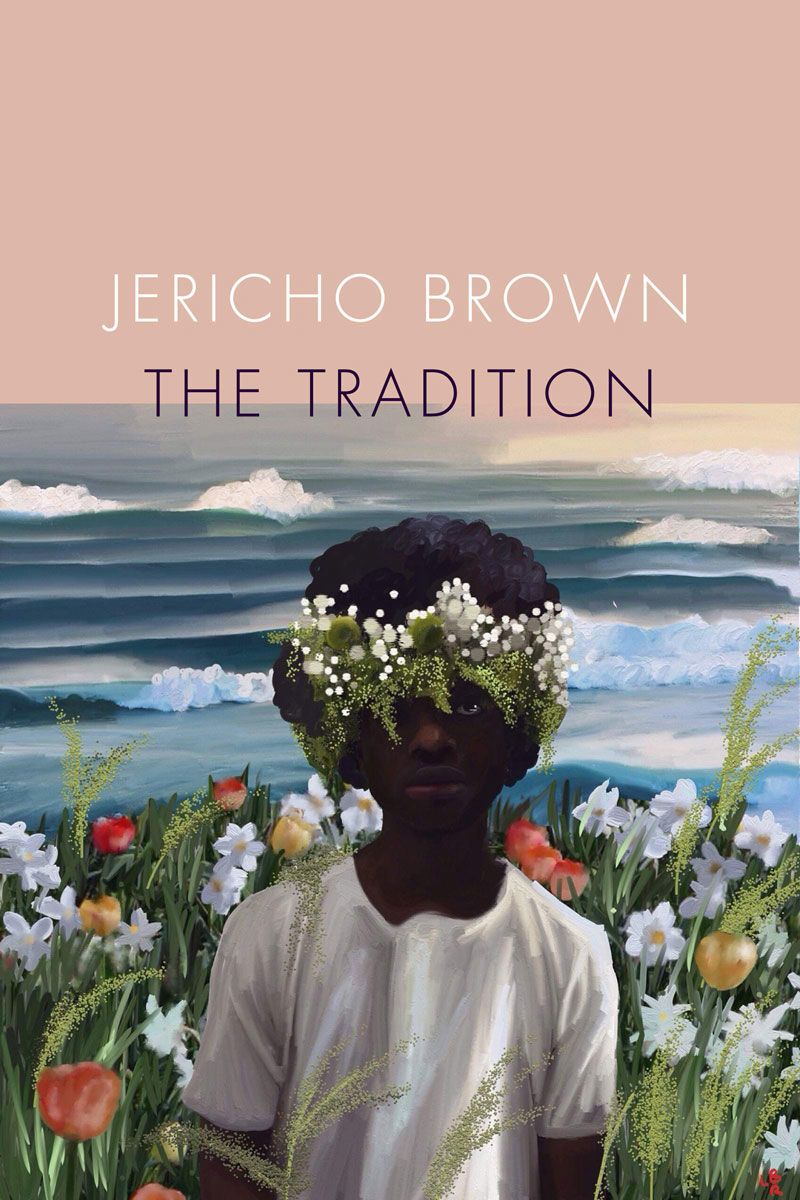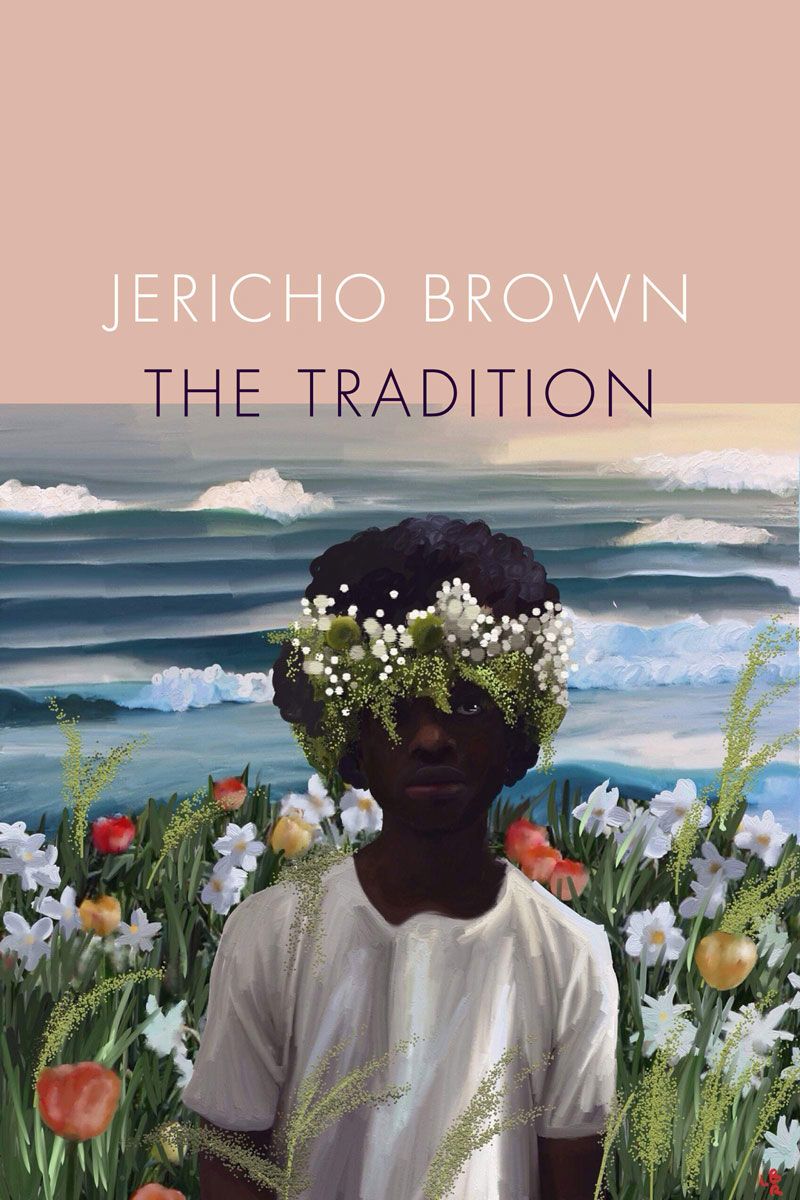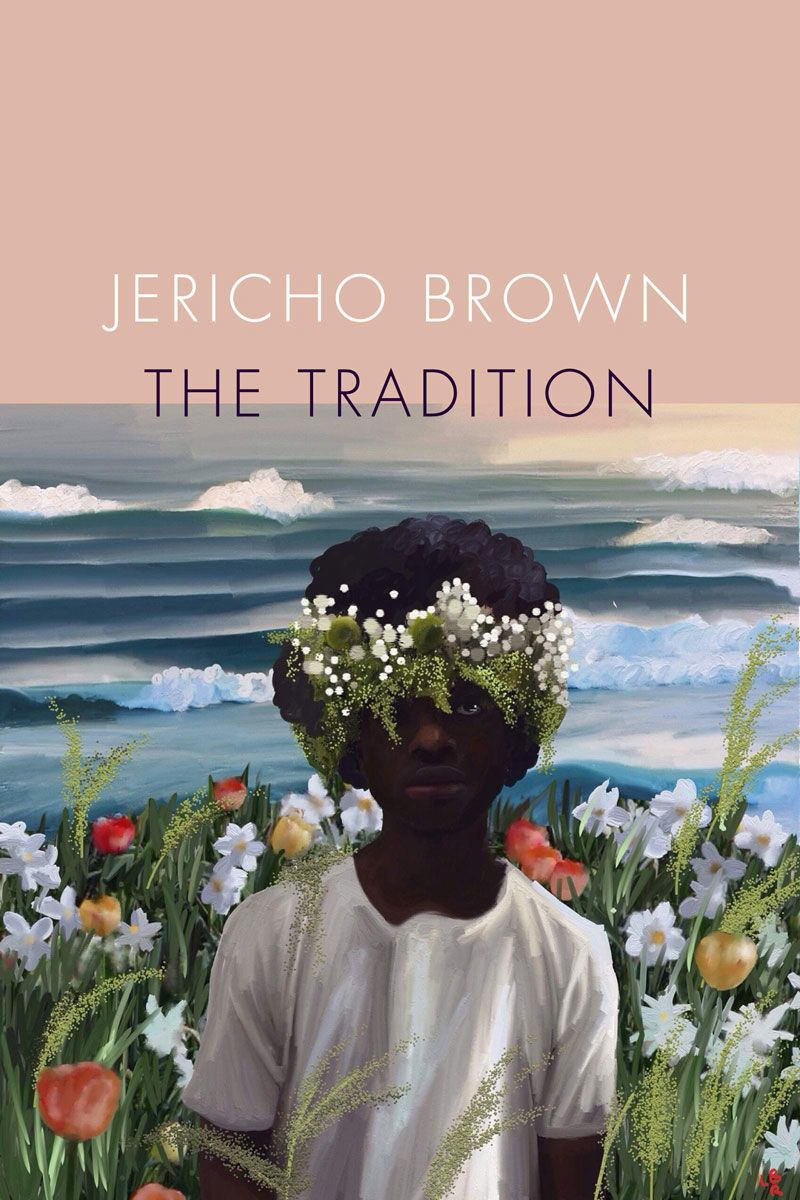 Emory's Creative Writing Program
---
Emory's Creative Writing Program is a strong draw for top students around the country, and it has attracted national attention for both recent alumni and students already enrolled.
Notable graduates include Lauren M. Gunderson, the most-produced playwright in America for the 2019-20 theater season.
Outside of professional writing, alumni thrive in a variety of other fields, from Brian Tolleson, the founding partner of the communications and brand strategy firms Lexicon and Bark Bark, to Lauren Giles, a corporate lawyer and partner with Alston & Bird, to Kristian Bush, the singer-songwriter who makes up half of the Grammy-winning country music duo Sugarland. 
Brown notes that graduates go on to medical school, PhD programs in English and highly-competitive writing programs and seminars.
Students study both the art and craft of writing poetry, fiction, playwriting, screenwriting and creative nonfiction in small classes and workshops that allow them to work directly with faculty.
"Jericho has built a brand new Creative Writing Program that is so strong and diverse and exciting to look at," says Jim Grimsley, English and creative writing professor of practice.
"He has achieved a beautiful balance in growing the program while remaining very focused on our undergraduates, our relationships with them and giving them what they need," adds Grimsley, who directed the program during some of its earlier years.
The program also brings in exceptional young scholars and writers as postgraduate fellows for two-year appointments and attracts renowned writers for its annual reading series – giving students broad exposure to contemporary work. Students also have the option to co-major in playwriting with Theater Studies and to pursue an honors thesis.
"We have an expectation for excellence, not because all of our students have to become Pulitzer Prize winners," Brown has said. "But if you can learn to write, to understand form and structure and think strategically, you are building the skills that allow you to do anything in your career and do it well."